Kelly Ripa shocks herself with Hollywood transformation in bold new selfie
Kelly Ripa is in Hollywood ahead of the Oscars, which will see her once again host the annual Live Oscars Show with Ryan Seacrest – the last one they will be hosting together.
The beloved TV star is getting excited ahead of the big event, and is preparing for the ceremony from her hotel in LA, where she's been staying all weekend.
What's more, Kelly is going all out this year for the Academy Awards, and has even given herself a Hollywood makeover!
VIDEO: Kelly Ripa and Mark Consuelos' incredible love story
Taking to Instagram on Saturday, the All My Children alum shared a selfie from her hotel room, debuting her very first spray tan.
"When in Hollywood… First ever spray tan. Thank you @jimmyjimmycoco," she wrote alongside the picture.
MORE: Kelly Ripa's husband Mark Consuelos shares excitement to become a grandad
POPULAR: Kelly Ripa shares glimpse inside spectacular bathroom inside $27million townhouse
It's safe to say Kelly more than suited the look, and was practically glowing in the shot.
Kelly has gone out to LA with husband Mark Consuelos – who will be joining her on Live next season when Ryan steps down to focus on his other projects in LA, including American Idol.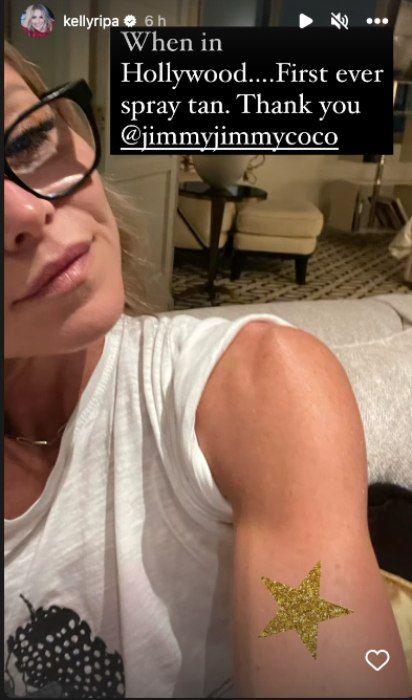 Kelly Ripa got a Hollywood makeover ahead of the Oscars
Kelly's husband is no stranger to hosting on Live, having filled in for Ryan on many occasions over the years.
In fact, it's not just Mark who has been a permanent fixture on the show, but their children too, who have grown up appearing on the program.
POPULAR: Kelly Ripa's son debuts major hair transformation – see photo
MORE: Kelly Ripa's son's latest photos show just how much he's changed
The couple are parents to Michael, 25, Lola, 21, and Joaquin, 20. Michael is a talented actor following in his parents' footsteps, and has landed several big roles over the past year.
His IMDb page shows that he is also going to be starring in a new drama series, titled Dissocia, and will be playing the role of Mr Derek Cross alongside Orange is the New Black actress Maria Dizzia.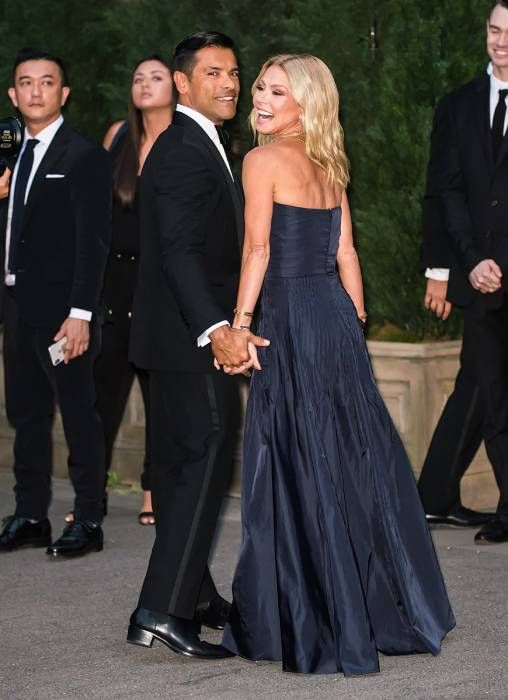 Kelly Ripa and Mark Consuelos will be hosting Live together next season
The synopsis for the series reads: "A scientific breakthrough's life-altering side effects bitterly divide a once close-knit small-town community."
MORE: Kelly Ripa reveals surprise injury while visiting son Joaquin live on show
MORE: Kelly Ripa reveals surprise injury while visiting son Joaquin live on show
Lola, meanwhile, is in her final year of college, and a talented singer. She even released her debut single, Paranoia Silverlining, in 2022, which received rave reviews from fans.
Joaquin is in his second year of college at the University of Michigan, and was the first of Kelly and Mark's children to study away from NYC. The proud parents often go to visit their youngest son during their weekends and time off work.
Read more HELLO! US stories here
Source: Read Full Article