Why I Stopped Washing My Face After Going Down a Reddit Rabbit Hole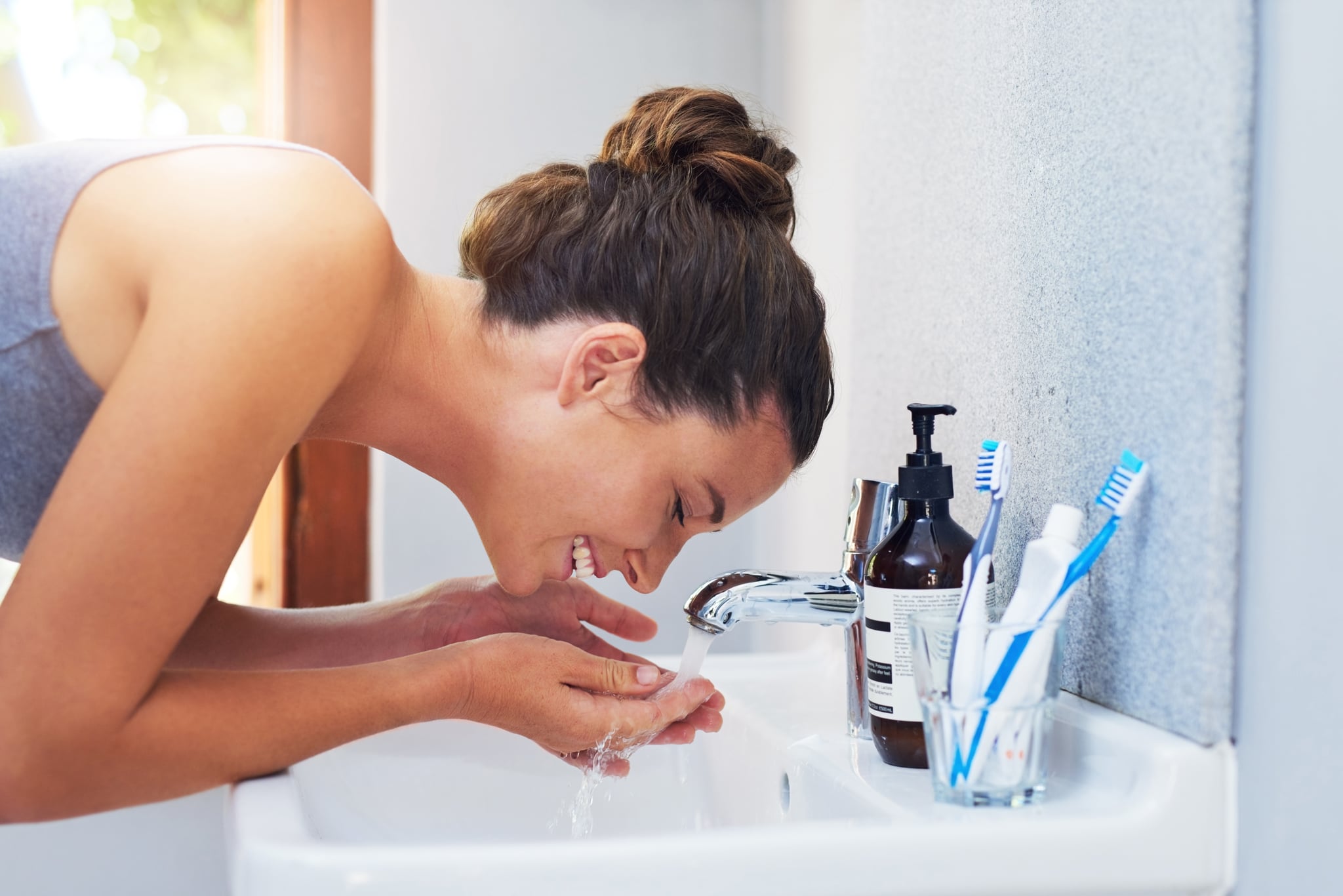 As a beauty editor, I get sent countless new products to try and have ended up with extensive skincare routines for both day and night. After more than a year of my lengthy routine, I was starting to break out on my cheeks, along my jawline, and in other areas I had never experienced problems with before. Like any millennial, I immediately googled this and fell into a deep internet rabbit hole.
I soon found myself on Reddit, where I have been a long-time lurker of skincare forums like r/skincareaddition. After reading many advice posts and input from strangers, I learned that my skin freakout might be because I was using so many products on my face at one time. I read a lot about how using too many actives can harm your skin's moisture barrier and lead to a lot of complexion problems including acne and dullness, both of which I was experiencing. Since my daily routine included both AHAs and BHAs, retinol, vitamin C, niacinamide, and more, I thought it might be time to give my skin some rest. I took a chance and stripped back my routine almost completely.
For the next few weeks, I only washed my face at night with an extragentle and mild cleanser, added a fragrance-free moisturizer on top, and headed to bed. In the morning, I rinsed my face exclusively with lukewarm water and added an SPF. I even stripped back my usually long makeup routine in favor of some concealer, mascara, blush, and bronzer.
A month later, my face calmed down a bit and I felt confident enough to slowly reincorporate some of my actives back into my routine. Now that it's gotten warmer outside, I've started to use my salicylic acid cleanser at least once a day, and I choose one serum and SPF at a time to ensure my skin doesn't go overboard again. At night, I only apply one or two ingredients at a time in select areas (like AHAs as a spot treatment instead of all over my face) to ensure my skin is getting exactly what it needs where it needs it.
According to dermatologist Deborah Jaliman, MD, my new routine is headed in the right direction. "Your skin may tell you if you are using too many active ingredients," she said. "Too many active ingredients may counteract each other and cause irritation [or breakouts]."
However, my decision to skip cleansing my face, she was less a fan of. "Even if you washed your face at night and removed all your makeup, you should wash your face in the morning. At night, while you sleep, bacteria build up on your skin. Unwanted facial oil also builds up as you sleep. I don't recommend just washing with water in the morning."
Still, I owe my clearer skin to this "less is more" approach from Reddit, and I don't see myself stopping anytime soon. I will, however, continue to wash my face per Dr. Jaliman's instructions. Doctor's orders.
Source: Read Full Article