Apparently, Kate Middleton and Meghan Markle's Recent Hangouts Were Straight-Up PR Stunts
The royal family has a saying: never complain, never explain. Which means that when they're confronted with drama, they have to find other, more creative, ways to calm everyone TF down.
Which brings us to The Royal Feud™. The internet is obsessed with Kate Middleton and Meghan Markle potentially not getting along, which is a) kinda sexist, and b) probably not true. And since the palace can't really say anything, it looks like they're trying to show that Kate and Meghan get along just fine by having them hang out around cameras.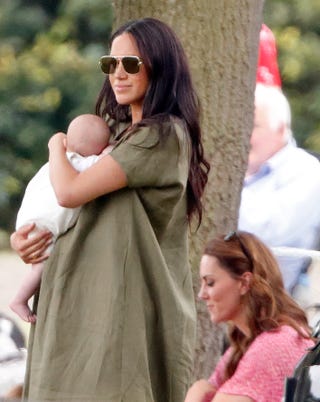 Meghan and Kate were photographed together back-to-back—first at a polo match between Prince William and Prince Harry, and next at Wimbledon, where they were joined by Kate's sister Pippa Middleton. And according to royal reporter Katie Nicholl, this was very much a PR stunt.
But before you're all THIS IS A CONSPIRACY EVERYONE THE FEUD IS REAL, it should be noted that the Duchesses are actually getting along.
In other words, the pics may have been planned—but the vibe is legit!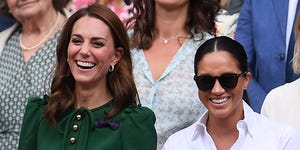 Source: Read Full Article