Hilaria Baldwin is still recording her stupid Witches Anonymous podcast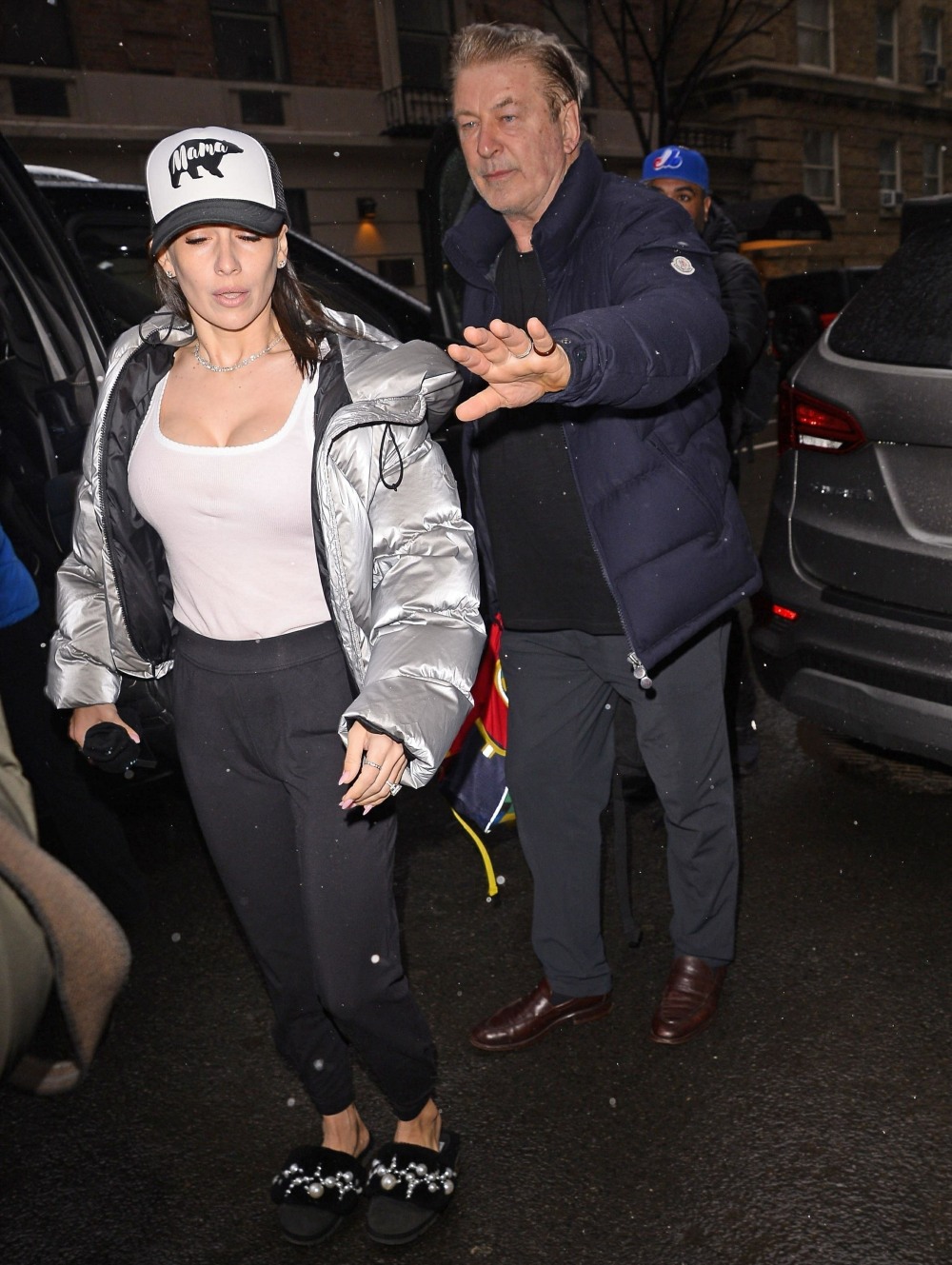 Ven aqui, mijas! I'm not sure if Hilaria Baldwin has ever understood just how serious all of this is. "This" meaning Alec Baldwin accidentally shooting and killing Halyna Hutchins on the set of Rust. Even before Alec was criminally charged, Hilaria seemed to be in her own little world, where she and Alec were the real victims of this drama and not the young mother who died because of on-set negligence. Since Alec was charged two weeks ago, Hilaria's behavior has gotten much worse. She gave a Mexican-accented impromptu press conference in New York and she's been talking about how hard it is for her to see Alec charged. All of which has just reminded people that she's completamente loca. Well, if you thought Hilaria was going to, how you say, listen to her husband's abogado, you would be mistaken. She's literally still recording her stupid podcast!!
Hilaria Baldwin is speaking out after the announcement that her husband Alec Baldwin will be charged with involuntary manslaughter in the October 2021 on-set death of Rust cinematographer Halyna Hutchins. In the latest episode of her podcast Witches Anonymous published on Sunday, the mother of seven opened up about the support her family has received in the wake of the news.

"It's been an emotional time for my family and I do so want to express to you how grateful I am for your support and your kindness and your reason," she said. "Quite honestly, without it, we would crumble. So thank you so much for being our rock right now because I don't feel so strong."

The show then transitioned to a conversation with Dr. Hillary Goldsher, with the two and podcast co-host Michelle Campbell Mason discussing "parenting through challenging times and how to take care of not only your kids but yourself during them."

"Kids are sponges and certain conversations are not always age-appropriate; we cannot deny that they don't feel the energy and pick up on certain things in the family," Hilaria said, later noting that she wants "everything to be sunshine and rainbows all the time" for their children.

"And one of the things that I really appreciated that Dr. Goldsher told us [is] sometimes teaching them not to be afraid of the emotion and the pain and not afraid of going through hard times. That actually is such a gift because it's going to teach them to be resilient and understand that feelings are temporary and better times are going to come again," she added.

Hilaria also spoke about the importance of "seeing humanity in other people and understanding that they may be going through something as well, and so being kind, being patient and being good friends to as many people as we can."
[From People]
It's not that Hilaria said anything harmful to Alec's defense, it's the fact that she is incapable of showing a modicum of restraint, in general. She's incapable of not making this a five-act drama for her one-woman telenovela. She should have put the podcast on hold – her "fans" would have understood, and she would have looked like she was taking this sh-t seriously. She's going to fake-accent her way into harming Alec's defense, mark my words.
PS… Alec was formally charged yesterday by the New Mexico DA. Hours later, Alec and Hilaria hit up a poker tournament. So… neither of them are taking this seriously.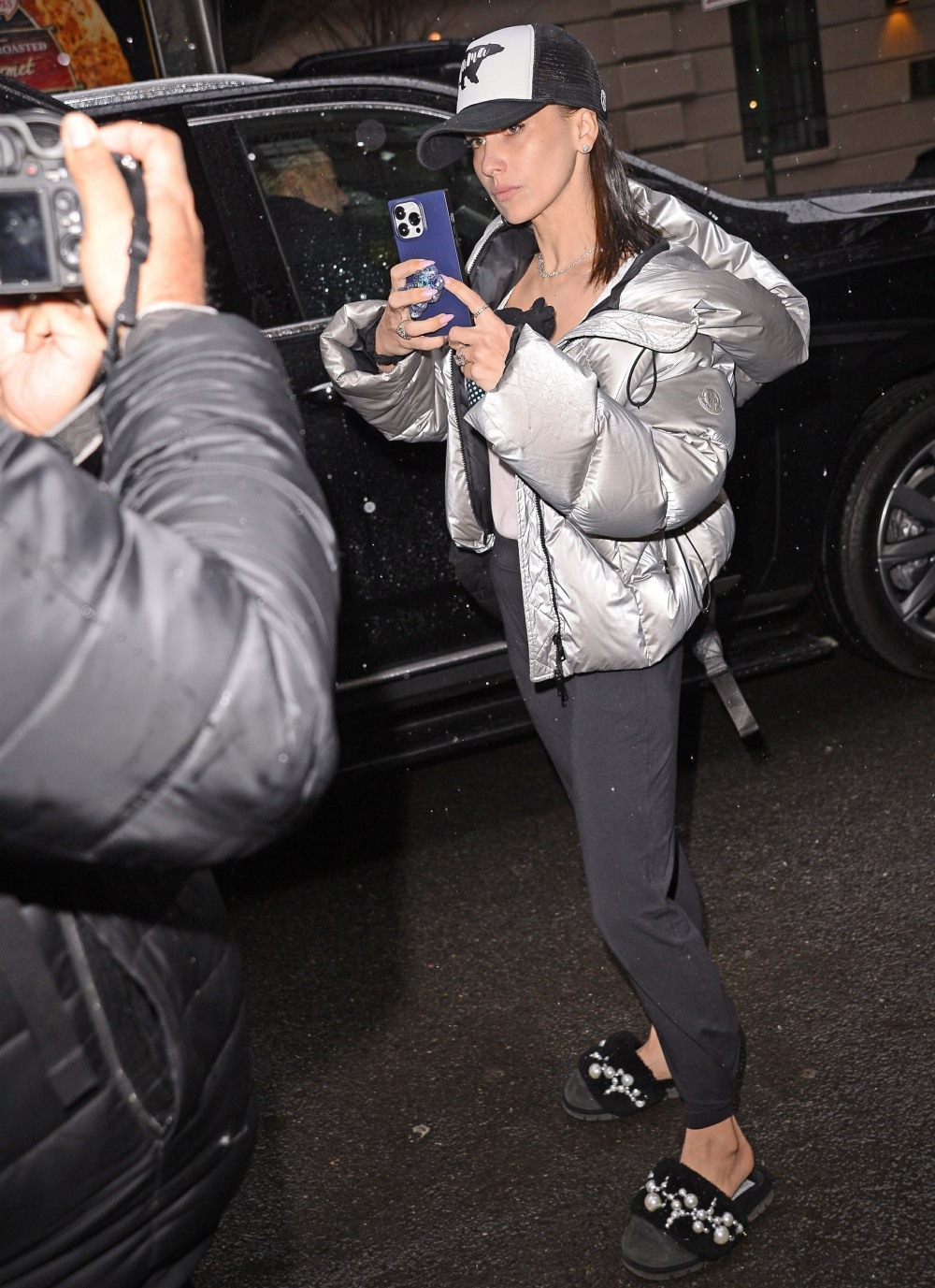 Photos courtesy of Backgrid.
Source: Read Full Article