Jerry OConnells Net Worth May Surprise You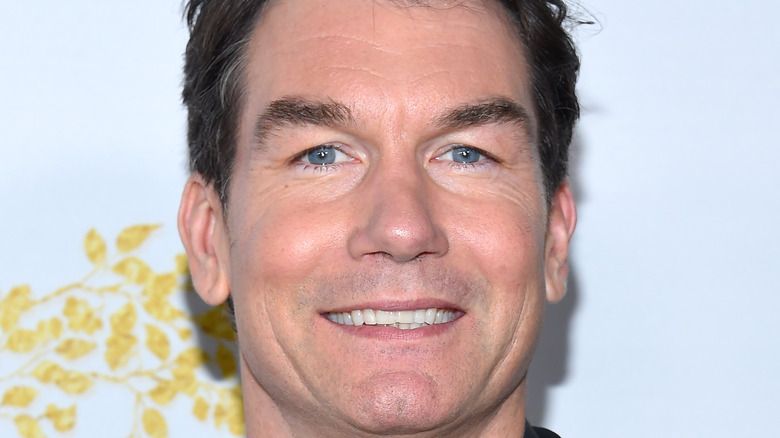 Jerry O'Connell is an American actor who has had an incredibly successful television and film career, thanks to his breakout role at age 11 in the coming-of-age classic, "Stand By Me," in 1986 (via IMDb). Since then, O'Connell's appeared in countless films, including "Jerry Maguire," "Scream 2," "Kangaroo Jack," "Yours, Mine and Ours," "Baby on Board," "Scary Movie 5," Wetware," "Deep Murder," and "Ballbuster," as well as a slew of made-for-TV movies.
O'Connell is not only a seasoned film actor, he's also had a long-running career in television, having starred in the '80s and '90s hit shows "My Secret Identity," "Camp Wilder," and "Sliders," and the early 2000s show, "Crossing Jordan." He's also had recurring roles on shows like "Las Vegas," "Carpoolers," "Eastwick," "The Defenders," "We Are Men," "Burning Love," "Mistresses," "Scream Queens," "The Big Bang Theory," and "Carter." He's also lent his voice to numerous animated productions, including "Star Trek: Lower Decks," "Justice League Action," and more.
Now, the "Stand By Me" alum will add another gig to his already impressive resume, as it was announced on July 14 that he would be permanently replacing former co-host Sharon Osbourne on "The View." The former MTV reality star was fired from the show after she received major public backlash for her comments defending Piers Morgan's despicable comments about Meghan Markle after her and Prince Harry's interview aired, as well as Osbourne's racially charged outburst aimed at co-host Sheryl Underwood (via Page Six).
Jerry O'Connell's net worth is actually quite shocking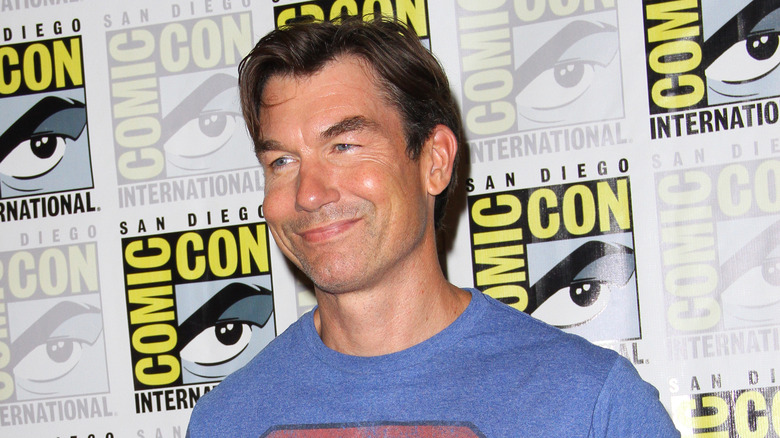 According to Celebrity Net Worth, Jerry O'Connell is worth around $20 million — a combined net worth with his wife of over 13 years, Rebecca Romijn — thanks to his long-running film and television career, as well as Romijn's acting and modeling career. And with the announcement of O'Connell becoming the first permanent male co-host on "The View," it's likely that his net worth will only increase in the coming years. "We loved his infectious enthusiasm, humor, openness and insights as a guest co-host and look forward to him now bringing those dynamic qualities to the show every day," the show's executive producers shared in a statement (via Page Six). "As an accomplished actor, devoted husband and father, Jerry will bring a unique and entertaining perspective to the conversation."
Per Architectural Digest, O'Connell, Romijn, and their 12-year-old twins, Charlie and Dolly, live in a townhouse built in 1899 that's located near Hudson Yards in the Chelsea neighborhood of Manhattan. The couple put a lot of work into restoring and updating the older home themselves since Romijn purchased it over a decade ago, as O'Connell told the outlet, "When Rebecca was doing this place I was able to freeze my gym membership because I carried most of the things here. I carried the marble fireplace downstairs. I used every fiber of my body from the tip of my toenail to my last hair follicle to move it an inch at a time. I'm not kidding. I will never forget."
Source: Read Full Article