John Turturro Made a 'Big Lebowski' Follow-Up That's 'Much More Sexual'
• John Turturro's long-in-the-works Big Lebowski spinoff, Going Places, is finally near completion.
• He discussed the project in a recent interview with The Independent.
• 21 years after the release of Lebowski, Going Places will follow Turturro's character, Jesus Quintana.
"Nobody fucks with the Jesus," John Turturro famously said in the 1998 cult classic The Big Lebowski. Yet, 21 years after that film was released, it seems like Turturro is very much going to fuck with the Jesus more, as the film he's directing, Going Places, which will follow his character, Jesus Quintana, is nearing completion.
"It's a bit of a racy movie," Turturro said in an interview to The Independent about Going Places. "It shows how stupid men are. That's what the movie is kinda about—the women are the stronger, more together characters. I had to tweak it a little bit, but now I feel really good about it. It's basically an exploration of Jesus getting out of jail. It's a comedy but a very human comedy."
Turturro filmed the movie way back in 2016 (at the time, he was spotted sporting cornrows in his hair.)
Going Places is not a direct sequel to Lebowski. As Turturro said in 2017, it follows Jesus' life after his release from prison, apparently following his being framed as a pedophile ("8-year-olds, Dude," John Goodman famously said in Lebowski, after telling Jeff Bridges' character, The Dude, a story about Jesus being a registered sex offender).
Before he embarked on the project, Turturro got the full-go-ahead from The Coen Brothers—with whom he's collaborated many times, not only in Lebowski, but also in O Brother, Where Art Thou?, Miller's Crossing, and Barton Fink. "They're my friends, close friends, and were supportive when I said I wanna explore this character more," he said. "They said, you gotta do it cause we're not doing it! If I have something to show, I show it to them if they're around."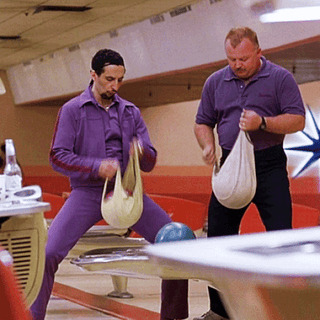 Universal
Neither Joel nor Ethan Coen are listed as producer on the IMDB page for Going Places (though those are not always 100% official), so it's both nice and encouraging to hear that the acclaimed duo was willing to help out one of their longtime collaborators for his first time behind the camera.
A release date for Going Places hasn't yet been announced, but given that Turturro has said a cut of the movie is ready, and that there was a bit of buzz that the movie could've premiered at Sundance earlier this year, a fall release would make a lot of sense.
Turturro can only hope that Going Places makes as lasting an impression as Jesus did in the original Lebowski
Source: Read Full Article