Jordan Craig Thinks Khloé Kardashian's Timeline of Her and Tristan Thompson's Relationship Is Shady
In case you weren't aware, people have been pushing that rude "how you get 'em is how you lose 'em" narrative on Khloé Kardashian ever since Tristan Thompson cheated on her last year. (He allegedly cheated on his then-pregnant ex-girlfriend, Jordan Craig, when he first started dating Khloé a couple years ago.) Khloé's had to deal with claims that she was the other woman for a long time, but she finally addressed it this week and basically said "No, ma'am." There's just one thing: Jordan reportedly thinks this is all just really shady.
So on Wednesday, Khloé came out with her "truth" and said:
She also said that if this was not actually the case, then she's sorry Tristan and his circle lied.
It should be noted that Khloé made this statement after Jordan reportedly filed court documents that alleged Khloé and Tristan's relationship was damaging to her pregnancy and caused her intense stress. Needless to say, Jordan thinks Khloé's timing was a little suspect. An Us Weekly source confirmed that Jordan moved on from the cheating drama but still questions Khloé's motives.
The source explained, "Jordan does question the timing of Khloé's very public timeline of events during that time, in which she insisted that she was unaware that Tristan had dumped her for Khloé. She would have just preferred that Khloé say nothing publicly."
Welp. That's how Jordan's feeling right about now!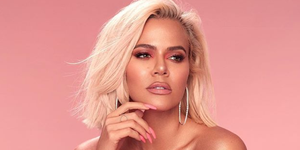 Source: Read Full Article