Shoniqua Shandai Is Spotlighting Black Excellence and "Curvy Love" For Her Debut Music Video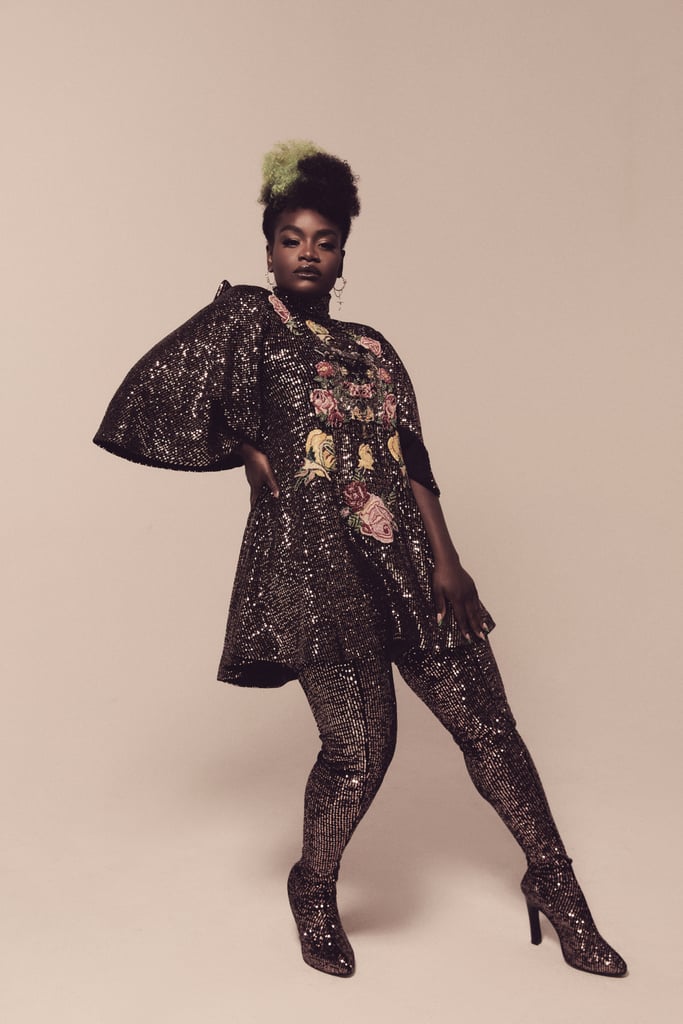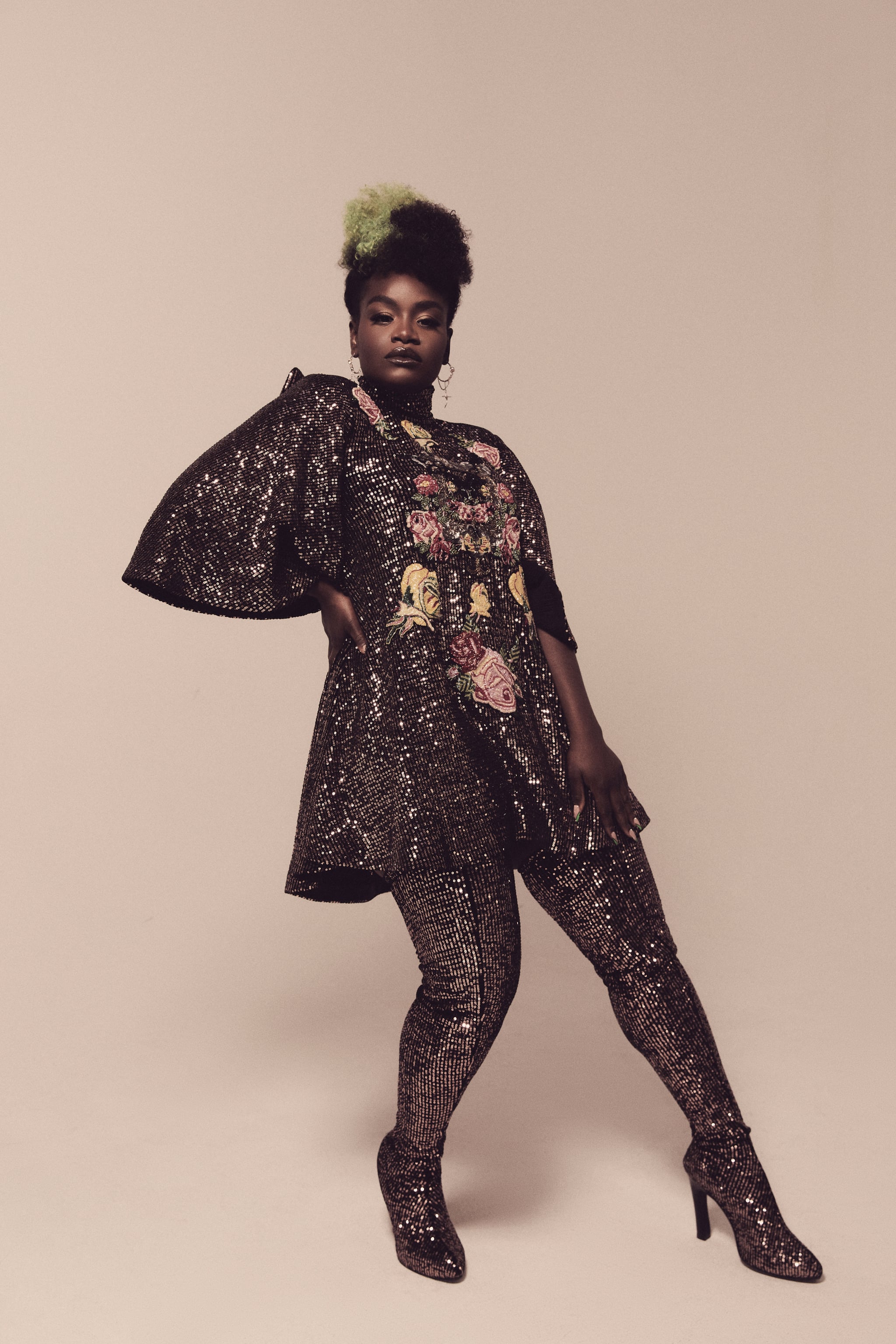 Image Source: Jonny Marlow
Shoniqua Shandai is on a mission to make music as her vehicle to showcase the multifacets of Black women, and I, for one, am buckling my seatbelt. The Harlem star has a music video in the works for her debut R&B single, "Something About You," which she describes as having a Toni Braxton meets Aaliyah sound.
In doing the music video — the first of many to come — Shoniqua told POPSUGAR she hopes to tell the story of a "new curvy leading lady, a new romantic lead, [and] a new Cinderella." "I think it's so important to see dark skin on screen together in love," she went on to say. And who better to direct the project than her Harlem costar Meagan Good? "There's no other better way that I could have done it unless Beyoncé was involved," Shoniqua joked. I mean, hello. Black Is King is a win for the culture. But, Meagan is also bringing Black excellence to life in Shoniqua's video in a way we don't see often.
"I want Hollywood to finally embrace curvy bodies in the conversation of ingenue in the conversation of fashion. That's what I really would love for people to receive from the video," she explained of her vision, adding, "I'm so tired of curvy bodies only being associated with poverty or loss or pain. We have the space and the creativity to do everything that fashion encompasses and yet we are marginalized to just animal print." Prior to the release of the music video, we highly recommend checking out Shoniqua's personal style on Instagram!
The "Something About You" music video is only phase one in her vision to celebrate Black curvy women through media. "It starts with the video and other videos to come up; just like doing my part to add some representation and then add some color to the Hollywood dream, because we're not represented in that as well," Shoniqua explained. Go through the roster of Black curvy women in leading Hollywood roles, and many if not most are associated with trauma such as Viola Davis in The Help and How to Get Away With Murder or Jennifer Hudson in Respect and in Dreamgirls. Queen Latifah is the only person who comes to mind that has continuously been able to land carefree storylines without her figure being central to the personality of her characters. Seeing Shoniqua as the bubbly, sexually-charged Angie in Harlem was invigorating in the context of popular culture's history, yet familiar for the everyday Black person. The actor explains that she wants "to be a face for the unrepresented" and I'd say mission achieved.
Shoniqua is here to push Black storylines out of critics' comfort zones. Even if she can't tell stories the way she wants to in movies or television roles right now, she promised to "put it out and make it any way that I can" through music videos. Next year, the actor plans to release 11 to 12 songs that will be accompanied by visuals. What should you expect? There's a chance we'll see Black people in space, in period pieces, in fantasy, and more areas where they aren't typically cast.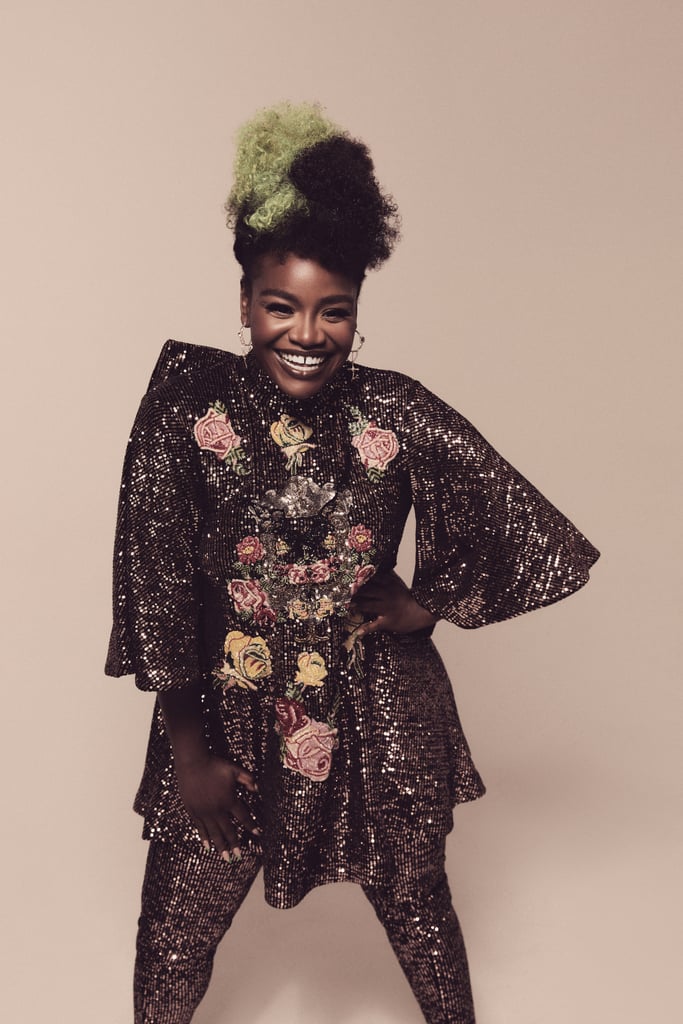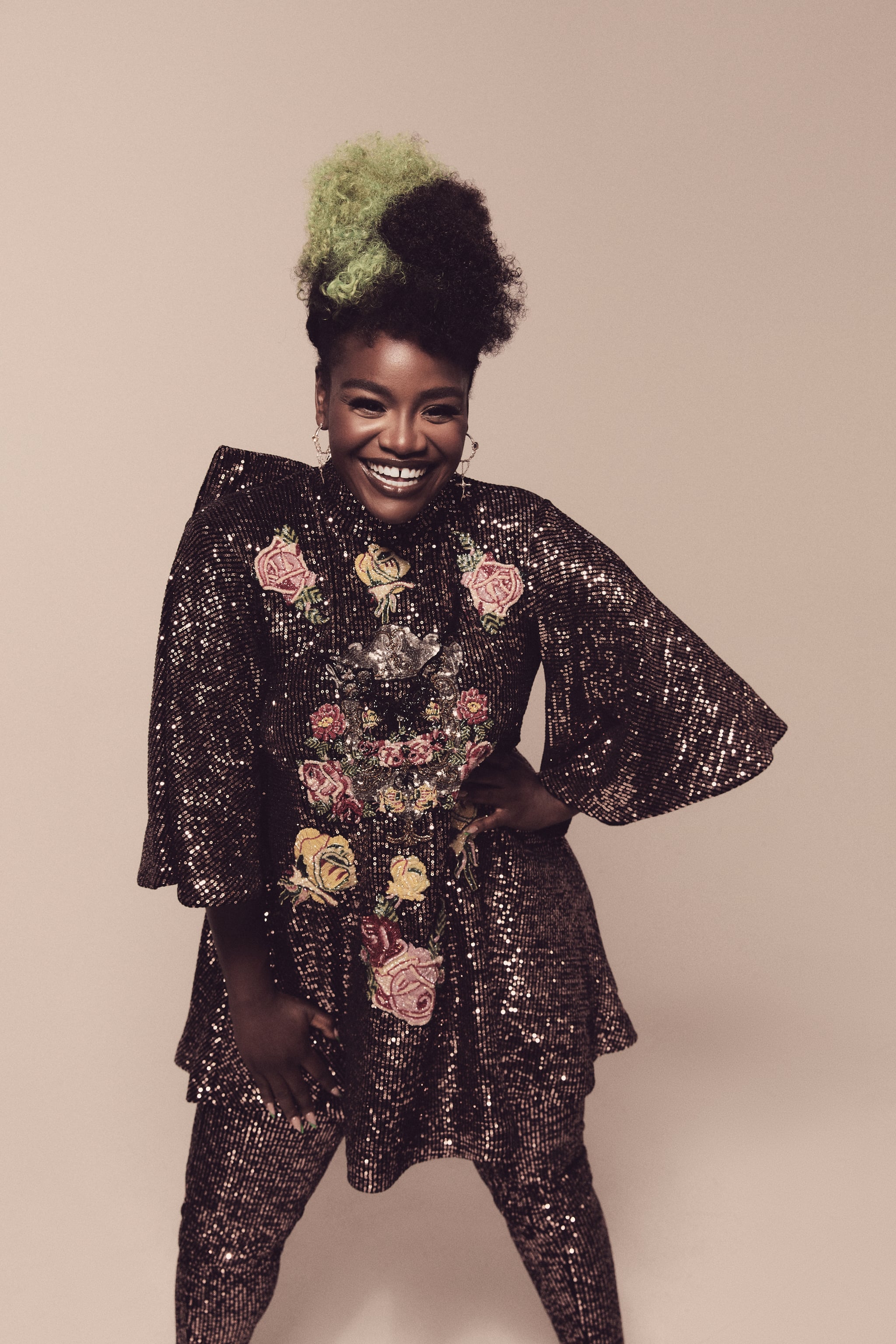 Image Source: Jonny Marlow
The Harlem star's upcoming visual body of work is dedicated to the culture, but it's also a way for her to show major networks and production companies what she's capable of. "[Music] is a vehicle to facilitate writing and producing," Shoniqua told us.
Source: Read Full Article