Sofia Richie Is Reportedly Dating Music Executive Elliot Grainge
In case you haven't been keeping up with the inner working of Sofia Richie's life (truly WYD?), I come bearing news! Sofia's apparently dating a brand new man. The lucky dude in question is a hot-shot music executive named Elliot Grainge whose dad casually happens to be Lucian Grainge, CEO of Universal Music Group. This 'ship might seem rather sudden, but Sofia and Elliot have been close for years—let's get into it.

Entertainment Tonight was the first to report the news, with a source of theirs saying that Sofia and Elliot "have been friends for years and Elliot is also close with Sofia's brother, Miles. It's very nice for Sofia to date someone who her family approves of and likes." And as for the status of their relationship? It seems pretty chill for now. "Sofia and Elliot are happy together and having fun," the source added.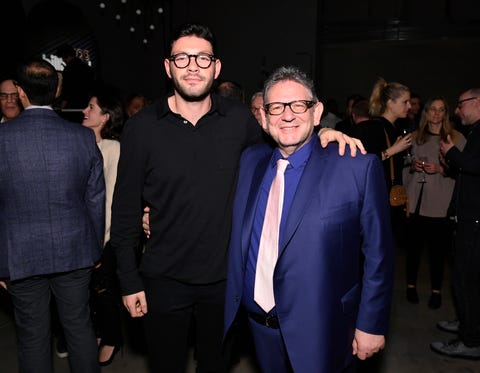 The news of Sofia and Elliot's relationship comes after they were reportedly spotted by paparazzi on Monday grabbing takeout together. And though Sofia and Elliot have yet to confirm their relationship, Sofia's already posted him to her Instagram feed as of last month. Peep their social media debut below:
https://www.instagram.com/p/CM5asccA2Lk/?utm_source=ig_embed&utm_campaign=loading
A post shared by Sofia Richie (@sofiarichie)
Not well-versed in Sofia's dating history? Here's a quickie refresher—Sofia previously dated Cha Cha Matcha co-founder, Matthew Morton, back in October 2020. Sofia most famously dated Scott Disick before Matthew, who said during an episode of Keeping Up With the Kardashians that she didn't want to share him "'as a boyfriend with Kourtney [Kardashian],'" and hit him with an ultimatum…which partially led to their split.
Sincerely hoping Sofia finds true love with Elliot (and that she drops an album now that she's with someone in the music biz)!
You love all the deets on celeb relationships. So do we! Let's overanalyze them together.
Source: Read Full Article