Sophie Turner Shares Her Hilarious Missed Connection With Matthew Perry!
Stars get starstruck, too!
In an appearance on Twitter's #BehindTheTweets series, Sophie Turner explained some of her most hilarious and cringe-worthy tweets, including one referencing Matthew Perry's Friends character Chandler Bing.
The 23-year-old wrote on the social media site back in January 2016:
"Holy balls. Chanandler Bong himself is rehearsing his play right next to my home."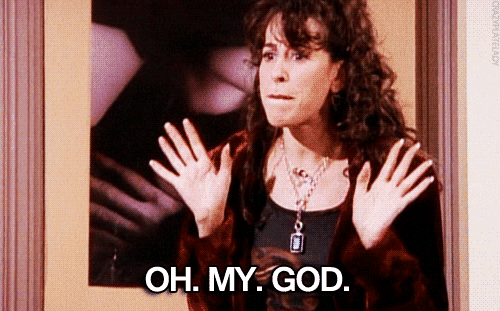 In 2016, Perry was in London for his play writing debut, The End of Longing, which premiered in February of that year.
The Dark Phoenix actress explained in a new video:
"I would walk around the corner every day to go to my local Budgens, which is a great little supermarket. And I would walk around the corner every day and I would see Matthew Perry outside smoking a cigarette. And I bought a lighter from Budgens so that I could walk up to him and offer to light his cigarette. And it was already lit, so that was just embarrassing."
She recalled what happened after she hit send:
"But yeah, he was there and I thought he might see this tweet and then, I don't know, reach out to me and ask me on a date or something. But he didn't."
Sansa Stark and Chandler Bing — what could have been. LOLz!
Things obviously didn't work out between the two, and Miz Turner began dating Joe Jonas later that year, marrying him on May 1 in a Sin City chapel after the Billboard Music Awards! Their nuptials were supposed to have been low-key, but Diplo kinda ruined things when he livestreamed the whole thing on Instagram!
As we reported, the Close To Me artist fessed up to his mistake in an interview with Ryan Seacrest's radio show last week:
"I didn't know it was a serious wedding. I really didn't know it was going on. I didn't know it was a serious wedding. I really didn't know it was going on."
Oops!
The 40-year-old continued, dishing:
"There was a story that came out that he was like mad about me. He called me today to apologize… Guess I'm ruining it now because I was going to continue to have beef with him. Pay attention to me and Jonas' beef because I'm coming for him."
Thankfully, all seems well between the EDM producer and the newlyweds. LOLz!
Go behind-the-scenes (below) for more embarrassing tweets from the Marvel actress, dating all the way back to the early Game of Thrones days:
Source: Read Full Article