'The Honeymooners': Why Jackie Gleason Overpaid His Employees, According to Biographer
Jackie Gleason, best known for starring in The Honeymooners, reportedly overpaid his employees. The late celebrity was known to be very generous and quick to give away his money whenever he saw a need. Here's what his biographer said about why Gleason went out of his way to make sure the people who worked for him received big paychecks.
Jackie Gleason was a philanthropist
In his book The Golden Ham: A Candid Biography of Jackie Gleason, author Jim Bishop said Gleason made a point to give back. Bishop said he often gave money to various organizations and individuals. According to the author, "his charities were enormous." He said Gleason gave "many thousands of dollars" to organizations such as "Boy Scouts, cerebral palsy campaigns, churches, strangers who can write, and broken-down actors."
Bishop recalled the time Gleason read a news story about a janitor who died by suicide. He was survived by his wife, who was sick. Gleason contacted the news publication and told them he wanted to pay for the janitor's funeral.
Bishop mentioned another story about a young man who was studying to become a priest. The man contacted Gleason, writing, "We really desperately need a new set of solemn vestments." Bishop said Gleason responded by sending a $450 check.
Jackie Gleason reportedly paid generous salaries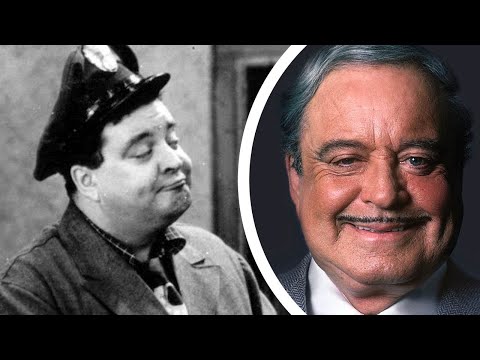 According to Bishop, Gleason paid his staff well. During that time, what Gleason paid was considered a lot of money. Bishop says the comedian's valet was paid $100 a week in addition to meals and housing, his secretary earned $12,000 a year, and his script writers earned roughly $750 a week.
Gleason had a personal reason for overpaying his employees. Bishop said Gleason had a humbling experience when he had to split the bill for a 59-cent dinner between himself and two other actors because they were all "broke." Bishop said Gleason also knew that success was fleeting, so he didn't want to get to a point where he thought more highly of himself than he should.
According to Bishop, Gleason knew of actors who were at the top of their careers but suddenly experienced a drought. They were so desperate for work that they were happy just to get a guest spot on Gleason's show. Bishop said Gleason knew that could happen to him. Although he was doing well in his career, he worried there could come a time when he wasn't as famous, and he would have to work harder to get jobs. Gleason tried his best to stay humble.
Jackie Gleason was reportedly known for overspending
Bishop said Gleason was known not only for giving, but also spending. Bishop said Gleason spent a lot of money on himself. For example, he had no problem paying $3,000 during a "shopping spree" for clothing. Bishop also revealed Gleason would spend about $85 on a pair of shoes, and if he liked them, he would order 12 pairs in brown and 12 pairs in black.
RELATED: How Did Jackie Gleason Die?
Follow Sheiresa Ngo on Twitter.
Source: Read Full Article