What Does Ann Coulter Really Think Of Donald Trump?
Ann Coulter is a conservative pundit, but that doesn't mean she's a fan of every Republican president. Throughout former President Donald Trump's time in office, Coulter wasn't shy about criticizing his decisions. And it looks like she's not done yet.
In November 2020, Coulter dismissed "Trumpism" and shared her thoughts on the election results. "The reason I'm very happy that [President] Trump lost – and lost narrowly – is that a second term of Trump would have killed us. What we want, and what I think we can get in four years, is Trumpism without Trump," the conservative pundit said at an event in Texas, via Raw Story.
And in an August 31 tweet, Coulter praised President Joe Biden for withdrawing U.S. troops from Afghanistan. And she couldn't resist getting in a dig at the former president, either. Here's what Coulter had to say about Trump's actions (or lack thereof) in Afghanistan.
Ann Coulter called Donald Trump a "wuss"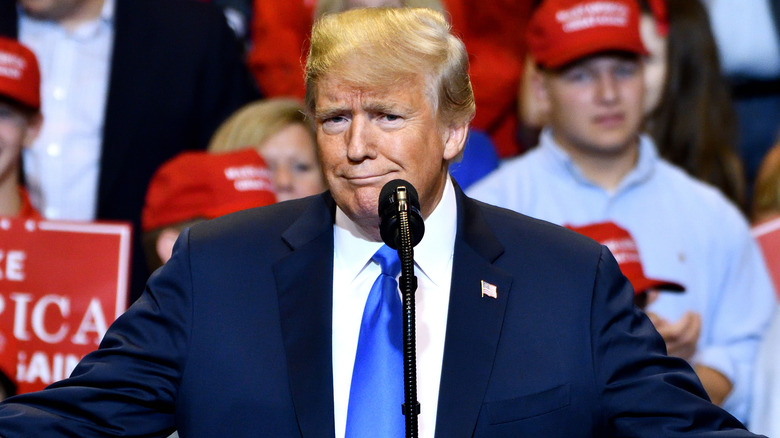 In a series of tweets about the war in Afghanistan, conservative pundit Ann Coulter called former President Donald Trump a "wuss," among other things.
"Trump REPEATEDLY demanded that we bring our soldiers home, but only President Biden had the balls to do it. Here are a few of Trump's wuss, B.S. — I mean 'masterful' — tweets," Coulter wrote. She shared a screenshot of tweets from the former president about bringing U.S. troops home from Afghanistan, something Trump promised to do while campaigning for president in 2016, Business Insider noted.
Coulter also shared a tweet thanking President Joe Biden for his actions in withdrawing the military from Afghanistan. "Thank you, President Biden, for keeping a promise Trump made but then abandoned when he got to office," she wrote. Many people responded to Coulter's tweet saying they (surprisingly) agreed with her. "In the Venn diagram of our lives, this may be our only point in common," one person replied to Coulter's tweet.
Ann Coulter has used plenty of derogatory terms toward Donald Trump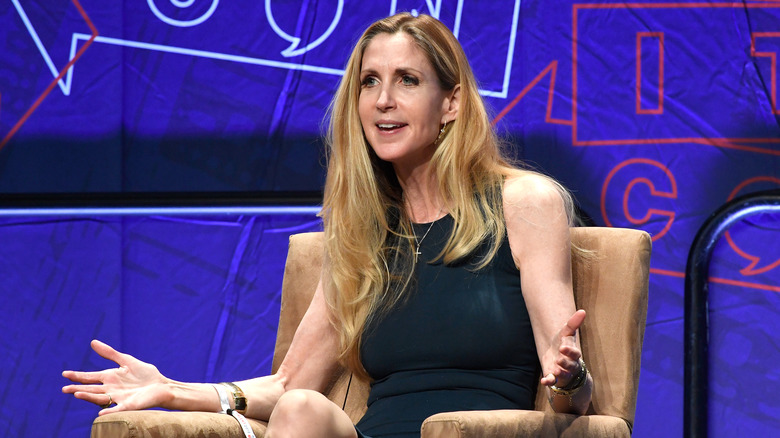 While "wuss" is the latest insult conservative pundit Ann Coulter has hurled at former President Donald Trump, it's far from the first. After the Jan. 6 insurrection at the U.S. Capitol, for example, the right-wing figure called Trump a "gigantic p*ssy."
"We finally got the authoritarian liberals have been talking about," Coulter said to The Daily Beast at the time. "And I want to point out what a gigantic p*ssy he is. Who are these people still supporting Trump and this nonsense 'stop the steal'? I don't understand why. Why are you doing this for Trump when he doesn't give a cr*p about you?"
Coulter has also called the former president a "jack*ss" and "a big baby," as well as referring to him by the r-word, via The Wrap. It's safe to say she won't be visiting Mar-a-Lago anytime soon.
Source: Read Full Article