The Best Jewelry Trends Of 2021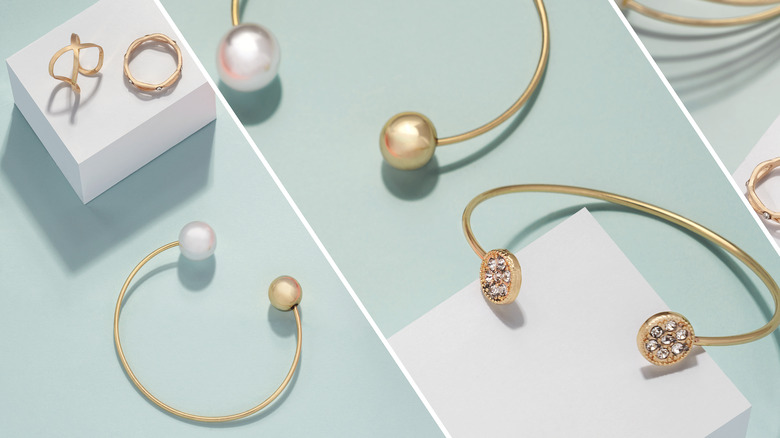 The jewelry industry is a popular one, worth $38.23 billion. Each year, households in the United States alone spend an average of $615 on jewelry, with over half of the consumers being women, as stated by CapitalCounselor.
New years and new seasons bring about new and fashionable crazes to admire and copy, and that includes the baubles and bling that help complete outfits. From traditional pieces like rings, bracelets, and necklaces to more out-there options straight from the runways, the possibilities are endless, when it comes to accessorizing.
There are, of course, jewelry items that are timeless, versatile, and that never go out of style. But there are also the latest fads to get in on, such as the ones that are listed out down below. They are ready to be explored, purchased, and enjoyed by all the fashionistas and beyond out there, so get ready to do some shopping!
Pendants, charms, beads, and pearls are all in this year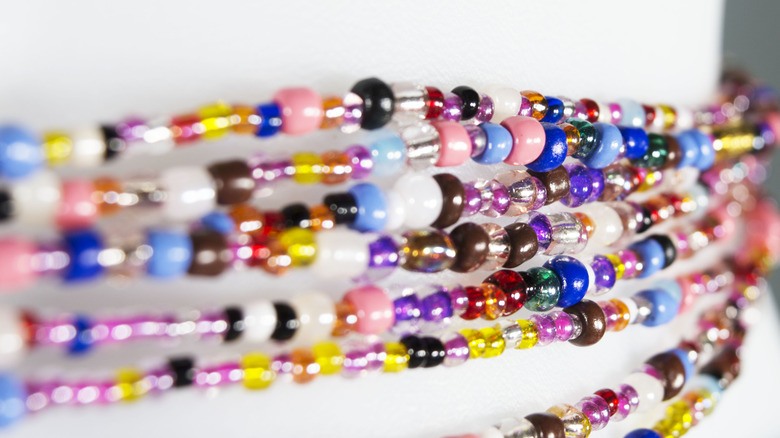 First up are some playful suggestions that can be seen quite often while flipping through magazines, watching interviews with celebrities, visiting stores, and scrolling through social media. This year is the year of pendants, charms, beads, and pearls, as proven further by StyleCaster.
One way to rock any of these is through minimalism. Some examples include a dainty chain with a small charm, some precious pearl stud earrings, or a thin strip of beading around the wrist.
Mixing and wearing all of these at once is also a possible route. It is currently common to see layers upon layers of fun and funky necklaces and bracelets, all featuring different sizes, shapes, and styles of pendants, beads, and pearls!
In 2021, consider heavy metal jewelry and necklaces that also serve as bags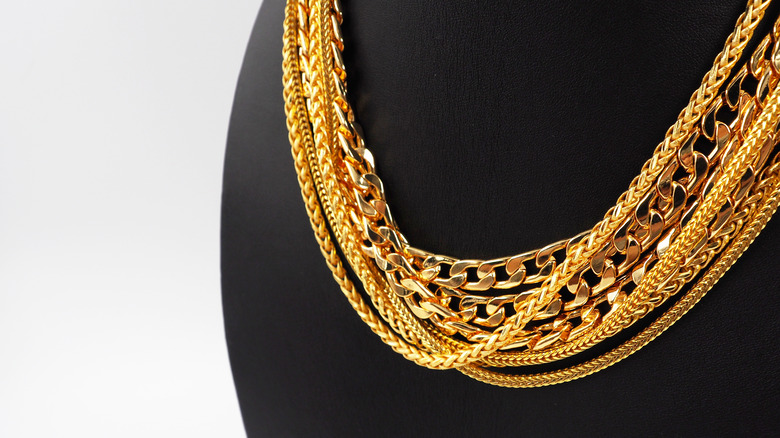 Next up are some more daring jewelry options, inspired by some of the biggest and most fashionable brands out there: necklaces that double as bags and hardware.
Wearing an accessory around the neck is normal, as is carrying belongings in a purse. But why not turn to an option that can do both? Who What Wear listed Max Mara and Chanel as two fashion powerhouses that have these very items.
There is also the trend of chains and links, made up of a variety of metal finishes, just as Victoria Beckham and Hérmes have shown. Oh, and the bigger, the better.
Floral and fringed jewelry options are also in right now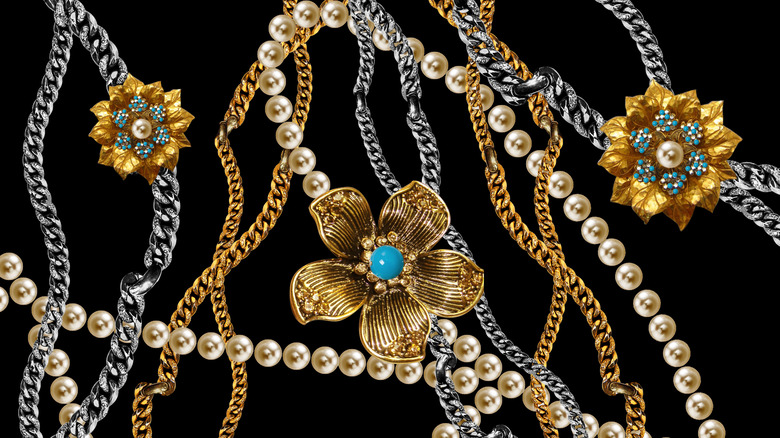 While stocking up on trending necklaces, bracelets, and earrings, add one more look to the cart: fringe. Vogue, in particular, is full of examples of how pretty and interesting draped and flowing bling can be.
Finally, when it comes to what is in this year in the jewelry department, there are flowers. Now, it is always easy to spot a floral design on clothing items and accessories, but now, more than ever, is the time to really rock it.
Floral prints on dresses and swimsuits have and will continue to be seen in 2021, and, on top of that, it is recommended to wear baubles with petals and blooms, as well.
Source: Read Full Article