Why do Prince William and Princess Kate coordinate their outfits?
When the Prince and Princess of Wales step out together, all eyes fall on their outfits. And while Kate has long been dubbed the style queen of the royal family, William has proven to be quite the fashion-forward Prince in recent years.
Fans have been quick to notice the royal power couple coordinating their outfits on a number of occasions, from their iconic festive red moment at the Princess of Wales' Together at Christmas concerts, to Prince William subtly matching his ties to Princess Kate's dresses.
WATCH: Looking back on Prince William & Kate Middleton's royal wedding
Are the Wales duo taking a leaf out of Victoria and David Beckham's twinning style file? Or is there a reason behind their sartorial synchronisation? We asked relationship consultant Mairead Molloy for her expert intel on the Prince and Princess of Wales' calculated colour coordination.
"Mirroring your partner's fashion choices is related to having a keen sense of empathy, and signifies a high level of happiness and content within a relationship," says Mairead.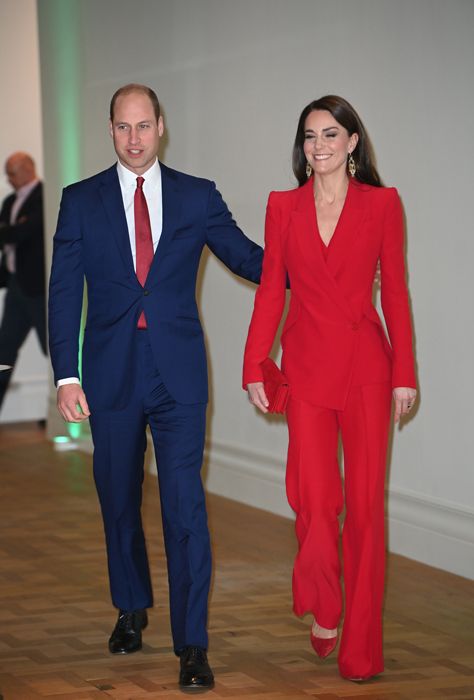 The Prince and Princess of Wales power dressed in red
It can also be a signifier of a special bond between a couple. "It demonstrates the couple's emotional unity," she added.
"Harmonious dressing can be a subconscious occurrence that typically happens about six months into a relationship," explained Mariead, who credited a desire to be "closer to our partner" as a reason behind the sartorial switch.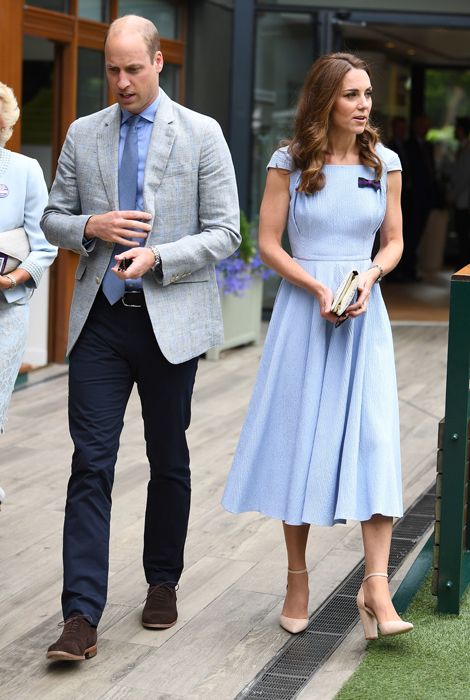 The royal duo were in sartorial sync at Wimbledon in 2019
"In a way, it's like relationship conformity. You conform to the environment that you're in, so it's only natural that when you're dating someone that you will start to change your style in order to blend with them."
The Prince and Princess of Wales have certainly strengthened their image since stepping up in royal seniority following Queen Elizabeth II's death.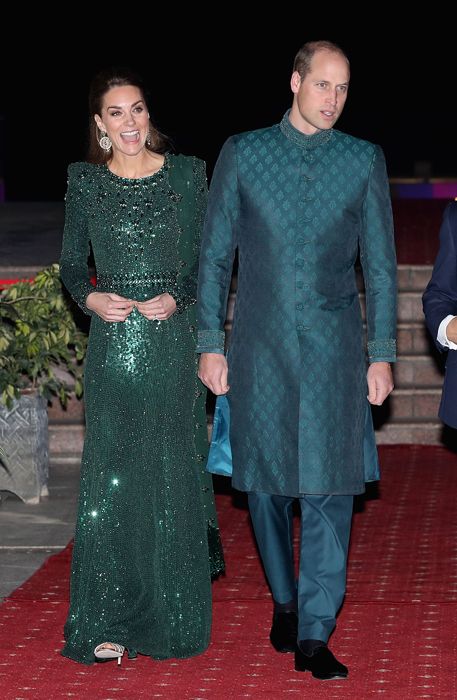 Princess Kate and Princess William twinned in green in Pakistan in 2019
The future King and Queen Consort put on a united front at a joint engagement just two days after the release of Prince Harry's explosive memoir, Spare.
Twinning in regal navy and deep green, the couple served up a mix 'n' match combination of soft knitwear and tartan, waving at onlookers as they faced questions from royal fans about Prince Harry's revelations.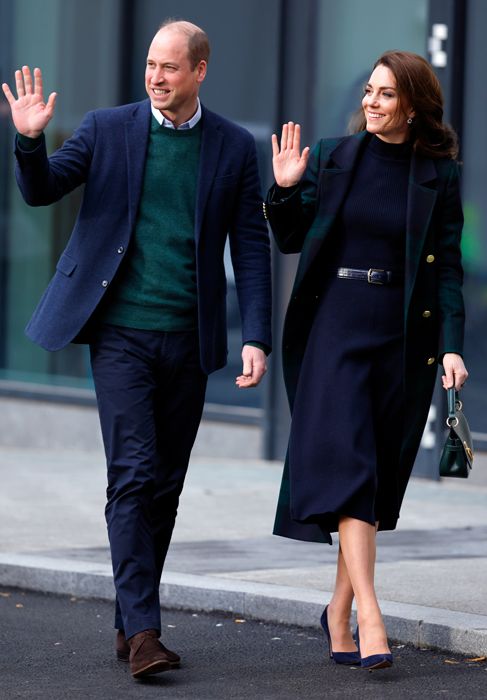 The royals turned heads wearing the same colour palette
Whether it's calculated or not, we love seeing the royals coordinate their looks. Which is your favourite?
ROYAL FASHION: Princess Kate's memorable quirky clubbing look is seriously bold
Source: Read Full Article