Forrest Gump Celebrates Its 25th Anniversary by Running Into Theaters in June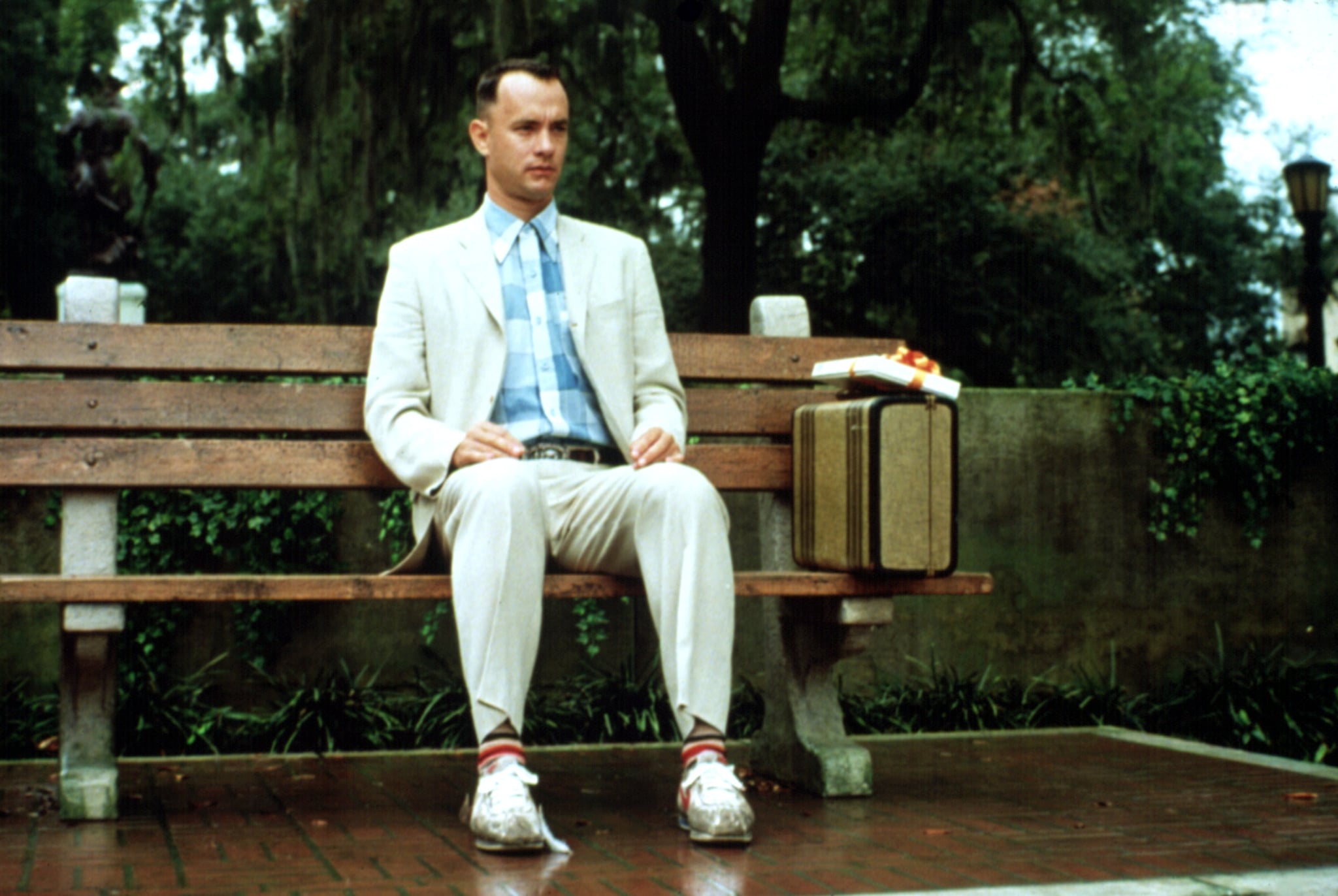 It's officially been 25 years since we were first introduced to Forrest Gump on that bus-stop bench in Georgia, and to mark the occasion, Fathom Events and Paramount Pictures are bringing the 1994 film of the same name back to the big screen. For two days only, the Oscar-winning classic starring Tom Hanks as the titular character will return to over 600 theaters nationwide, alongside Steven Spielberg's Saving Private Ryan.
Forrest Gump depicts several decades throughout Gump's life, and is based on Winston Groom's 1986 novel, in which the protagonist, a slow-witted man from Alabama, unknowingly finds himself at the center of some of the most significant events in history. The movie will be presented to audiences in select theaters on June 23 and 25 at 3 p.m. and 7 p.m. local time. In addition to that, Saving Private Ryan will play on June 2 and 5 in honor of the 75th anniversary of the D-Day invasion on June 6, 1944. Tickets for each film are available beginning today at FathomEvents.com and participating movie theater box offices.
Source: Read Full Article