Olivia Pierson Is in Tears Over Her Divorced Parents—Find Out Why Tonight!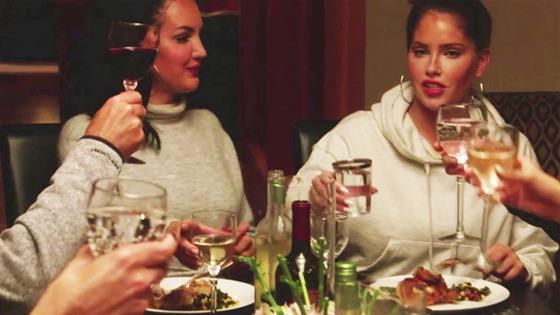 Emotions were running rampant on Relatively Nat & Liv.
On Sunday's all-new episode of Nat & Liv, Natalie Halcro and Olivia Pierson vacationed in Whistler with their extended family. Unsurprisingly, some family drama surfaced during the getaway.
For starters, after seemingly flirting at Rhonda Halcro and Jim Halcro's anniversary party, exes Julia Pierson and Brian Pierson finally talked about their divorce. This candid conversation came about after Liv and brother Owen Pierson thanked their parents for being so cordial.
"To have my parents here together is huge. It's been a long time coming," Liv relayed in a confessional. "If anyone has divorced parents, you would know that the fact they're even cordial, let alone on this trip together, is really special."
In fact, Julia and Brian's friendly nature even moved Liv to tears. Nonetheless, the Pierson exes still had a lot to discuss as the two got specific about their failed relationship. While Brian admitted that Julia was his "first love," the former flames acknowledged that there were mistakes made.
"I guess I just felt unappreciated and not really respected," Julia admitted to Brian. "What you didn't realize when you were out coaching the teams, I was at home doing 5 loads of laundry, cooking all the meals. I just wished it would've been more of teamwork."
Ultimately, the pair resolved that the lack of solutions to their issues caused the dissolution of their marriage. Furthermore, Julia and Brian agreed that "family stuff is first" and always will be.
This frank discussion was a relief to Liv as she had been hoping for the two to reunite. "For them to talk about each other and their relationship and stuff? I'm excited for them. I think that's so sweet," Liv shared with the Nat & Liv camera. "I would love to hear my parents having sex…I'm saying, I would take hearing them bone so our family could be whole."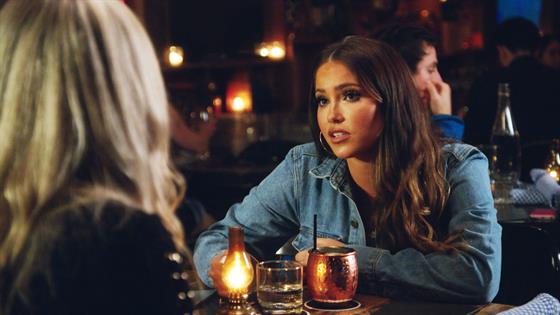 Julia and Brian weren't the only ones getting candid about their feelings as Nat brought ex Aygemang Clay as a plus one.
"Aygemang and I, without a question, have amazing chemistry," Nat confessed at the start of the episode. "I feel like, when we were dating my career was a bit of a priority. And I feel like that may've, you know, played a part in us not taking things to the next level."
After Aygemang revealed he was in Canada, Nat boldly invited him to Whistler with her entire family…and he said yes. Upon reuniting, Halcro was "taken back" by her ex's attractiveness and energy.
"I forgot how handsome he was—let's be serious," the smitten influencer quipped to the camera. "I can't, he's beautiful. I can't."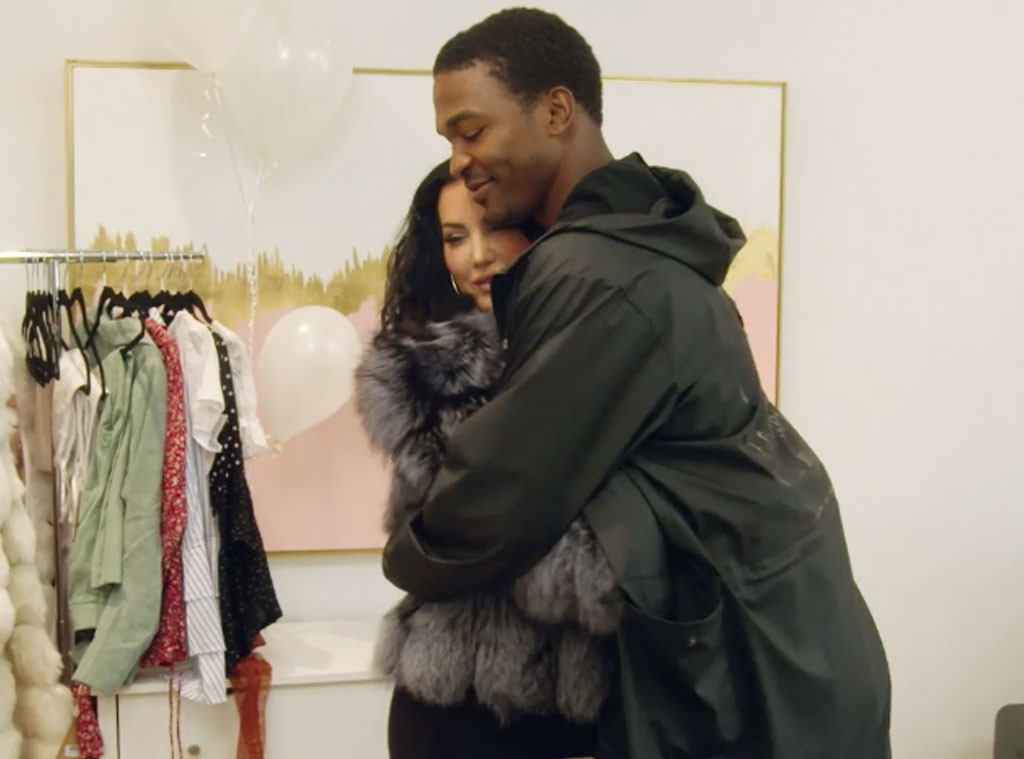 E!
Although Nat was eager to rekindle things with her former flame, she was concerned about her dad's reaction. Apparently, Jim has always had "vocal" opinions about his daughter's love life. Case in point: the Halcro patriarch scared off Nat's high school boyfriend in a parking lot.
Thus, it wasn't surprising when Jim pulled Aygemang aside for a chat about his intentions. Despite being flustered, Nat's beau impressed Jim by being honest about his feelings.
"I think it's just a mutual romantic interest," Clay nervously admitted over a game of pool.
"As long as you respect my daughter the same way that I do, you and I are gonna be friends for a long time," Jim responded. "So, I appreciate that."
See everything that went down on this week's episode in the recap video above!
Watch a brand new episode of Nat & Liv Sunday at 10 p.m., only on E!
Source: Read Full Article