Sarah Ferguson Reveals What Princess Diana Would Have Thought Of Kate And Meghan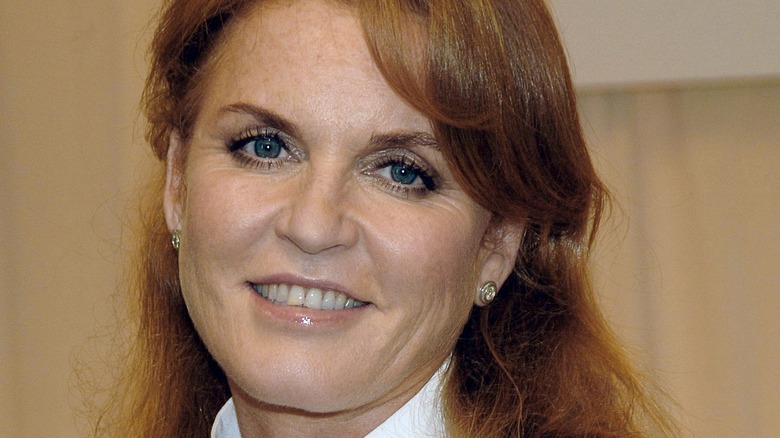 Sarah Ferguson and Princess Diana had a complicated relationship, per Town & Country – the two women were both friends and rivals over the years. The duo were actually fourth cousins and met as children. However, they didn't become close until they entered young adulthood. The pair ran in the same social circles and after Diana married Prince Charles, she set Sarah up with Prince Andrew, whom she eventually married. Once both Diana and Sarah were members of the royal family, Sarah was said to look to the Princess of Wales for guidance in royal situations. However, the two also endured a rivalry that reportedly heated up when Sarah impressed both Queen Elizabeth and Prince Philip with her talents and interest in sports.
Both Sarah and Diana split from their husbands in 1992, which bonded them even closer together. The friends later vacationed together in the south of France with their children in 1996. Later that year, Sarah released her autobiography. However, Diana allegedly didn't like the way she was portrayed in the book and the two fell out of contact with one another. When Diana died in a car accident in 1997, Sarah attended the funeral. She later expressed her sadness over their rift during an interview with Harper's Bazaar. "Because we were like siblings … we rowed. And the saddest thing, at the end, we hadn't spoken for a year," Sarah told the outlet. Now, the Duchess of York is revealing what Diana would think about her sons, William and Harry, and their life partners today.
Diana would have been proud of Kate Middleton and Meghan Markle, according to Fergie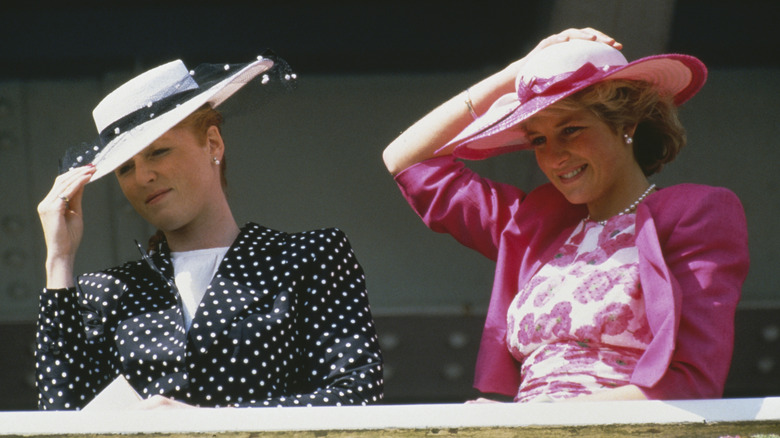 Sarah Ferguson is opening up about her life, as recorded by People. The Duchess of York dished on her current life, as well as the past while revealing what her close friend and former sister-in-law, Princess Diana, would think about her sons Prince William and Prince Harry today. Sarah, also known as "Fergie," said that Diana would be over the moon about William and Harry's children, as well as their wives Kate Middleton and Meghan Markle.
"She would be very proud of her sons and their wives, and she would be just like me, obsessed with her grandchildren. Because that's what she loved," Sarah stated. "[Diana] adored my girls. She adored the boys. This would be her haven. Her heaven," she continued. The duchess also went on to reveal that Diana would be especially proud of the women William and Harry chose to spend their lives with. "If she were sitting with me right now, I know she would say, 'I am so proud of both of my boys and the wonderful wives they have chosen.' Because each has got her own voice," Sarah added.
Recently, William and Harry celebrated what would have been Diana's 60th birthday by unveiling a statue of their late mother at Kensington Palace (via Us Weekly). A few of Diana's closest family members were in attendance at the event, although Kate and Meghan didn't make an appearance at the ceremony.
Source: Read Full Article