'Teen Mom 2' Fans Think Jenelle Evans Needs to Get Off Social Media
Former Teen Mom 2 star Jenelle Evans has been wrapped up in a lot of controversy. It started last year when her husband, David Eason, posted homophobic and transphobic messages on Instagram. MTV later fired Eason, and afterward, there was obvious tension between Evans and her producers. Things only got worse when Eason allegedly shot the family's dog, costing Evans custody of her kids; MTV eventually parted ways with Evans for good. But surprisingly, she hasn't taken a social media break — and fans think she probably should.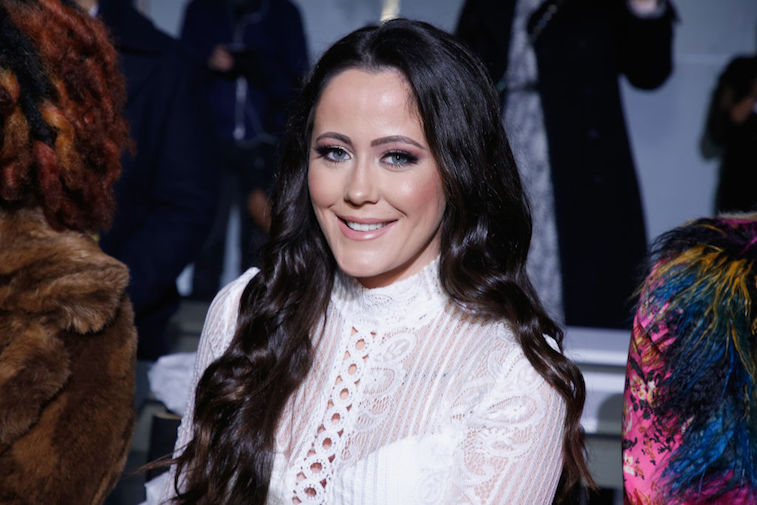 Evans lost custody of her children after Eason allegedly shot the family dog
After Eason was fired from Teen Mom 2 last year, he was not allowed to be filmed for the show,and Evans couldn't be with him while he was filming. It frustrated her that shealways had to be away from her husband to film, because it meant that viewerswere only seeing her on trips with friends rather than parenting; she recalledon the recent series reunion that she disliked that nobody ever saw herchanging diapers or getting the kids ready for school.
In early May, news broke that Eason had allegedly shot and killed the couple's French bulldog for trying to scratch his daughter's face. The incident prompted Child Protective Services to open up an investigation to determine whether or not Evans' kids were safe in their home. Evans lost custody of her kids over the issue, and the investigation is still ongoing.
Evans was fired from 'Teen Mom 2' and there's no word on when or if she'll get her kids back
With everything happening in Evans' home, producers had to have a major discussion with her about whether she'd remain on the show. Eventually, MTV decided to part ways with Evans; Evans had said in the Teen Mom 2 season finale that she wanted to focus on her marriage more than anything. It doesn't look like Evans plans on leaving her husband's side any time soon. It's unclear when or if she'll get her kids back, but CPS investigations can easily last up to several years. Some experts suggest Evans could get her kids back sooner if she divorces Eason, but she appears to be sticking by his side despite that it could be preventing her from reuniting with her kids.
Despite the chaos, Evans has still been posting on social media — and fans are shocked
With everything that's been going on, most people would take a break from social media and lay as low as possible to avoid even more scrutiny. However, Evans has continued posting to social media, and it hasn't done anything to help her. She recently posted a photo of vegetables from her garden, and fans were quick to criticize her for having the nerve to go about life as if nothing is going on. "Business as usual Jenelle? Why let a small thing like the lose [sic] of your children prevent you from harvesting veg #veggie goals," one user wrote.
Fans and critics alike were shocked that Evans wasn't taking a social media break. Rather, she was continuing her life as normal despite the media storm surrounding her family. "Don't you think you should take a social media break," one person commented. "if I were her, I would stay off social media as much as possible," someone else wrote.
Evans has disabled commenting on certain photos
When Evans posted a photo of her son Kaiser's pre-k graduation, she didn't allow fans to comment on the photo — most likely because she knew she'd be in for a ton of backlash. However, she only disabled commenting on certain photos, so of course, a picture of garden veggies would send Teen Mom 2 fans running wild through the comments. However, the comments on the veggie photo are a great example of why social media breaks are important when celebrities are in the middle of drama — especially when it involves any kind of legal matter.
Check out ShowbizCheat Sheet onFacebook!
Source: Read Full Article