This New Baby Yoda Succulent Planter Is the Perfect Gift for the 'Mandalorian' Fanatics in Your Life
If you're like us, you see a new Baby Yoda product every other week that makes you think, "I need that." Well, that's about to happen again, because now there's a Baby Yoda Succulent Planter that was inspired by Star Wars: The Mandalorian.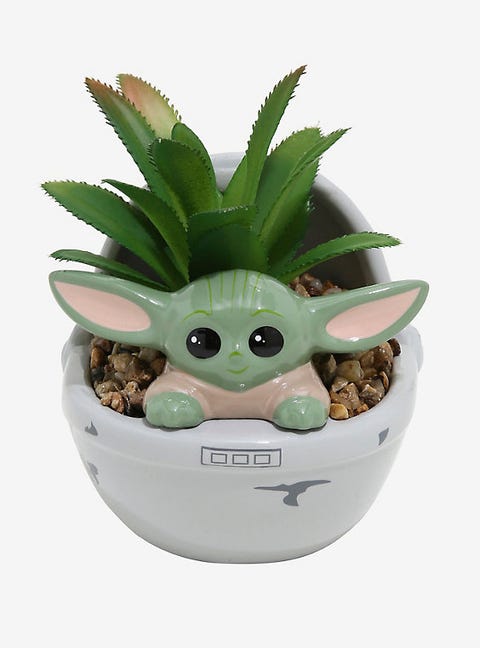 The little planter features The Child sitting in its pram. There is an artificial succulent popping out behind it, so it's an adorable piece to add anywhere in your home. Plus, you won't need to worry about watering it or keeping it alive.
"Wish 'Baby Yoda' could stay forever young? At least your succulent can because, well, it's fake. Inspired by the Star Wars series The Mandalorian, this ceramic planter features the Child snuggled up in his pram with a faux succulent!" the description says.
Although it may take some time for this super cute item to get in your hands, don't worry though! You'll be able to get it right in time for the holidays. The people clearly love Baby Yoda!!
We're sure it won't be long until we find yet another The Child-inspired product that will have us whipping out our wallets, but until then, we're adding this artificial succulent to our carts ASAP because this will be the *perfect* gift for that Baby Yoda-obsessed person in your life this holiday season.
Source: Read Full Article