What Mary-Kate and Ashley Olsen's Movie Boyfriends Are Up to Now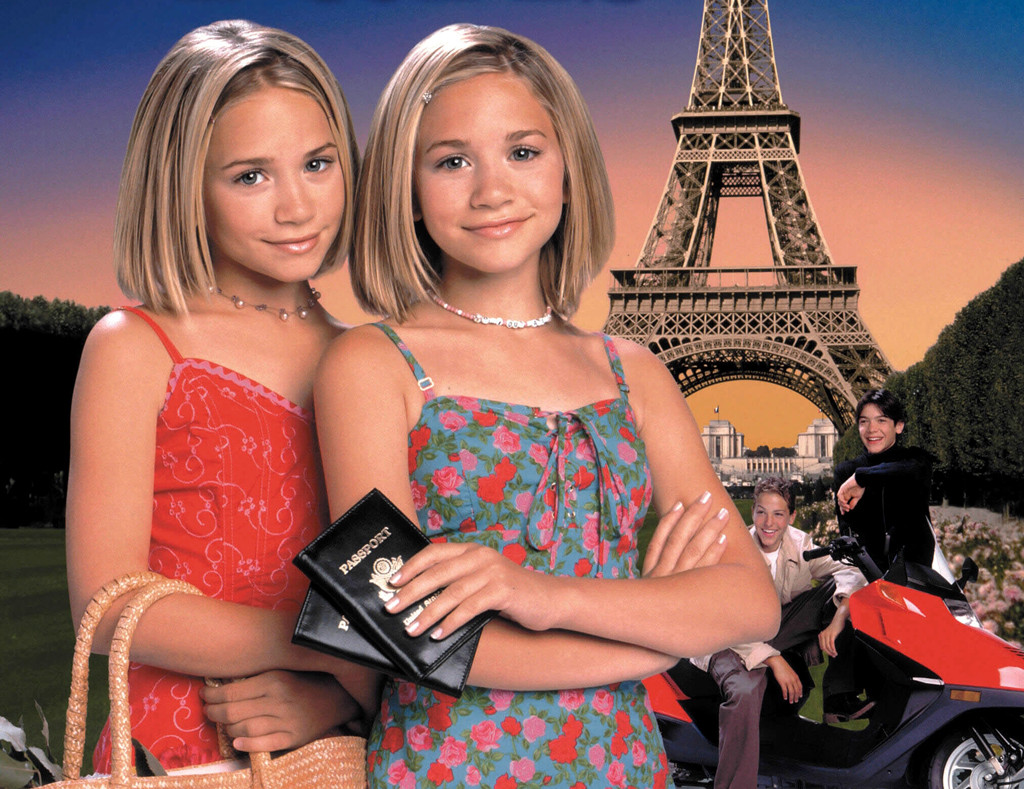 Dualstar Productions
"Boys may come and go, but we'll always have each other, and that's not just in the movies."
This was the final line said in Mary-Kate and Ashley Olsen's final straight-to-video The Challenge, released in 2003, after they were confronted by their boyfriends of straight-to-video movie past. For their loyal fans, it was thrilling to see the meta moment, with the twins interacting with their fictional selves' love interests, including the one who gave Mary-Kate her first on-screen kiss.
While Mary-Kate and Ashley, who turn 33 on Thursday, retired from acting and now run a fashion empire, they released over 40 straight-to-video movies at the height of their fame, and in many of them, they had love interests, generically cute boys that their fans could obsess over before immediately forgetting about when their next adventure came out.
And it turns out the sisters, who ran Dualstar Company, the production company that released all of their movies, were actively involved in picking their onscreen paramours.
It's an interesting thought knowing they're involved in the casting process," Lukas Behnken, who played Adam, Mary-Kate's love interest in The Challenge, told Uproxx. "It's a different feeling of, oh, she picked me to be her boyfriend."
What an honor, right? And it turns out that the Olsens had an eye for picking out talent, as some of their on-screen beaus have gone on to have some pretty great careers.
So what are some of their movie love interests up to now? Let's take a stroll down memory lane…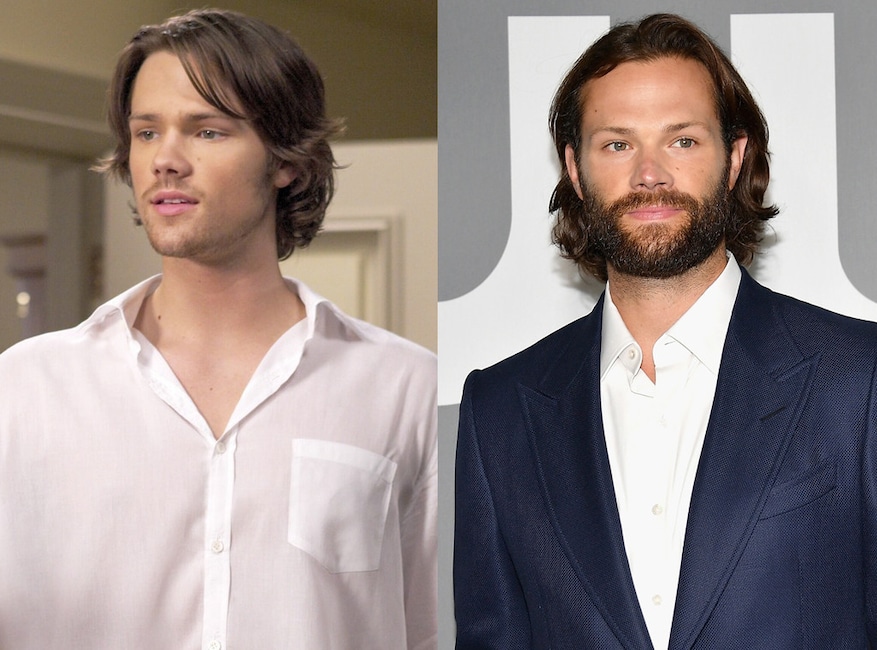 Dualstar Productions; Getty Images
Jared Padalecki
The true breakout star of the Olsen Twin Cinematic Universe, the girls clearly had an eye for spotting talent, as the Gilmore Girls star was cast as Mary-Kate's love interest in their second and final big screen movie, New York Minute, in 2004.
And Padalecki was nervous to deliver, especially when it came to Mary-Kate's first big screen kiss. "You try and play it cool and downplay it and then you brad about it to your friends for days and days and days," Padalecki, who played the son of a senator, said in an interview with Tribute Canada. "It is a little nerve-wrecking, especially because it's their first one so you don't want to mess it up for them…it was a fun little experience. She's huge, the pressure is on."
Following New York Minute's release, Padalecki's CW show Supernatural debuted in 2005 and is still running, airing over 300 episodes, becoming the longest-running American fantasy live-action series. But Padalecki, 36, is set to say goodbye to Sam Winchester in the series' 15th and final season. He also reprised the role of Dean for Gilmore Girls' four-episode Netflix revival in 2016, throwing Team Dean a small bone.
In 2010, Padalecki married his Supernatural co-star Genevieve Cortese, and the couple has welcomed three children. After revealing his own battles with anxiety and depression, Padalecki launched a charity t-shirt campaign, Always Keep Fighting, which raised money and awareness for people struggling with depression, addiction and suicidal thoughts.
"I would like for the Always Keep Fighting campaign and other campaigns like it to go on long after I leave this world," Padalecki told E! News at the time.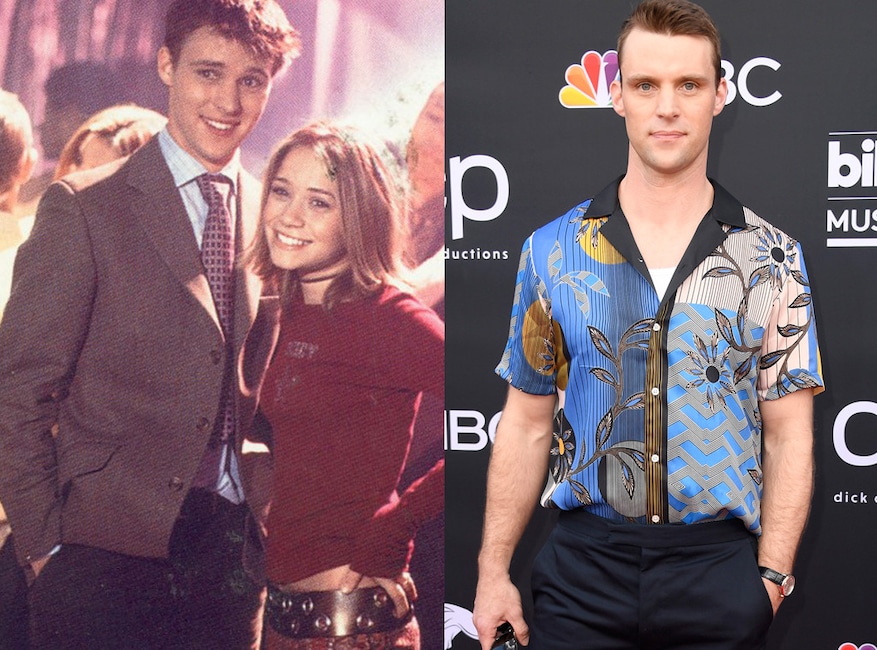 Dualstar Productions; Getty Images
Jesse Spencer
Need a tour guide?
Spencer was the British babe who romanced Mary-Kate in Winning London, the girls' 2001 trip across the pond to compete in an international Model UN competition. The son of a British nobleman who sucked, his character, James Browning, always wore suits, even when they went on an approved trip to a nightclub?
Still, bigger things than schooling MK&A on all things were on the horizon for Spencer: From 2004-2012, he starred opposite Hugh Laurie on Fox's hit medical drama House, and was briefly engaged to then co-star Jennifer Morrison.
After House ended, Spencer was cast as the lead of Chicago Fire, aka the first show in the Chicago empire created by Dick Wolf.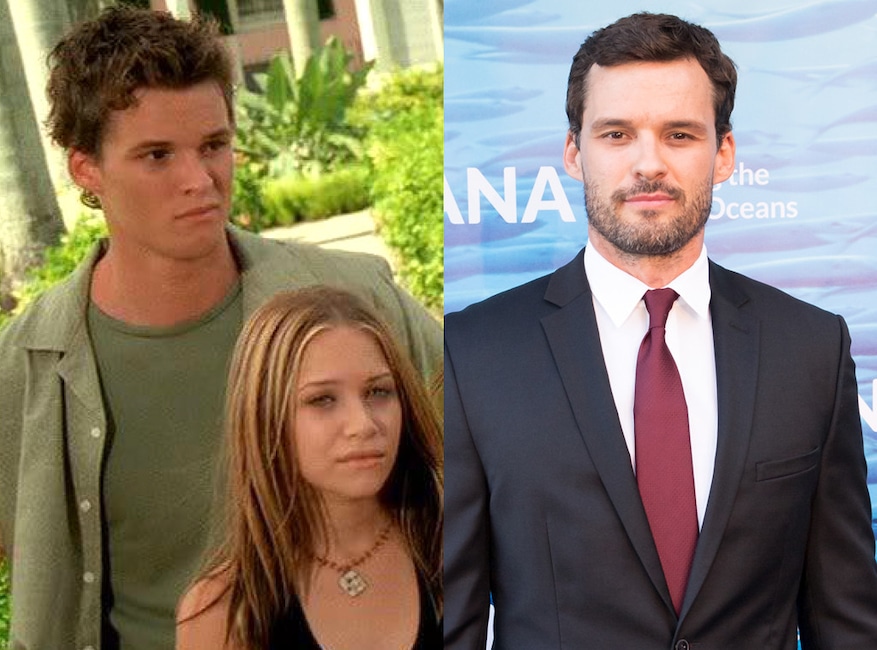 Dualstar Productions; Getty Images
Austin Nichols
"Everyone's got a hobby, right? You're mine."
Griffen Grayson, Nichols' alliteration-loving character in Holiday in the Sun, the Olsens' Bahamas-set vacation-turned-brief mystery, was in living easy, breezy the friend zone with (Mary-Kate), until she discovered he was coaching the hot guy she was casually seeing the whole time, via head-pieces, cue cards, etc. Only after their ruse was discovered did he finally reveal his years-long obsession with her. Not weird at all!
One of the OTLAs (Olsen Twin Love Interests) to actually go on and star in bigger projects (No shade to Holiday in the Sun, one of the best of offerings in the expansive Olsen library), Nichols played Julian Nichols on One Tree Hill for several seasons, directing several episodes, and then joined AMC's The Walking Dead as Spencer Monroe. He's also appeared on Ray Donovan and Bates Motel.
During his time on OTH, he was dating co-star Sophia Bush, making Brooke and Julian shippers very happy. Bush later revealed in an interview that Nichols took the job on the CW hit for her, telling us, "I think someone taking a job and moving their life across the country to show you how much they care is pretty much the most romantic gesture that a person could make."
After their romance ended in 2012, Nichols dated Agents of S.H.I.E.L.D. star Chloe Bennet, going on to briefly join her show as well. What a Griffen move!
Article continues below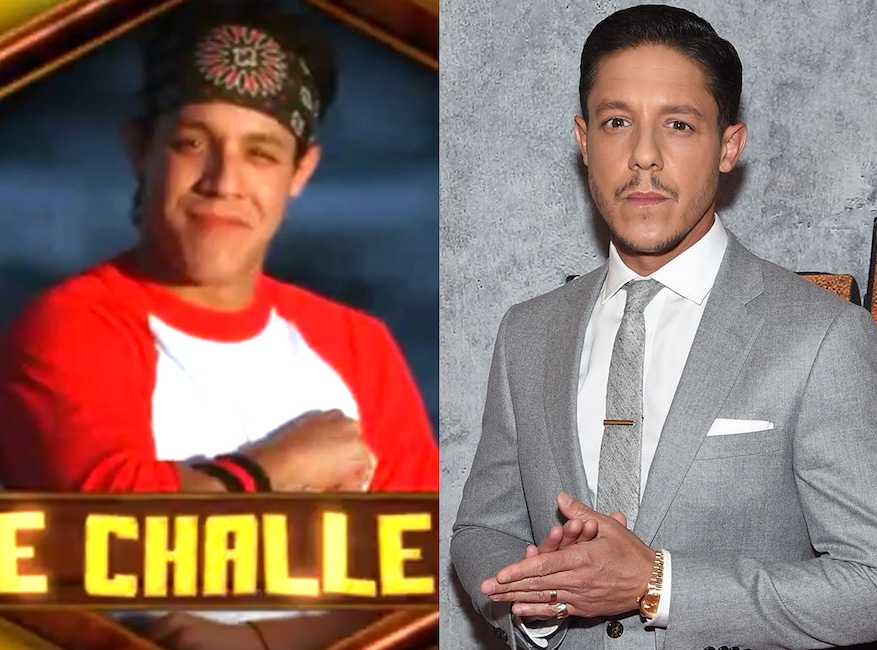 Dualstar Productions; Getty Images
Theo Rossi
OK, Olsen cinematic scholars, we know Rossi technically didn't play a love interest to one of the girls in The Challenge, their final direct-to-DVD release. But whatever, he was awesome as Anthony and he had no room in his heart for a girlfriend as his mom's meatballs occupied prime real estate up in there.
After saying goodbye to the twins, Rossi went on to make memorable guest appearances on hit series like Veronica Mars, Lost and Grey's Anatomy before landing his breakout role as Juice on FX's Sons of Anarchy, earning rave reviews f or his performance throughout the show's seven-season run.
After SOA's ride came to an end in 2014, Rossi joined the Marvel TV universe in Netflix's Luke Cage.
But he never forgot where he came from, jokingly crediting the Olsens for teaching him everything he knows in a 2014 tweet to Sons of Anarchy creator Kurt Sutter.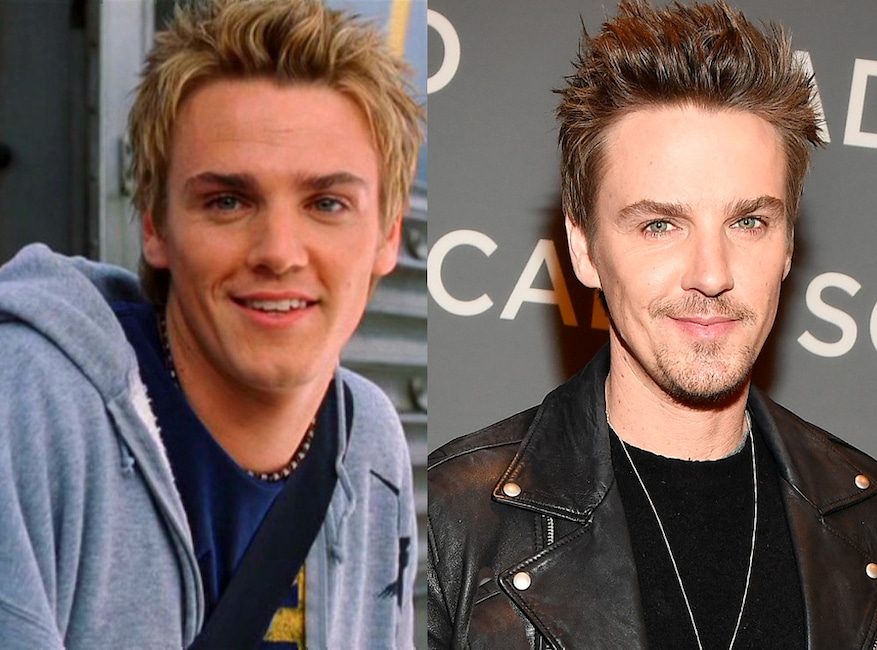 Dualstar Productions; Getty Images
Riley Smith
For some reason, Smith's wiki does not include "Ashley Olsen's last onscreen love interest ever" under Awards, but that's exactly what he was as the bike messenger Jim in 2004's New York Minute.
After New York Minute didn't exactly perform at the box office (it became the lowest grossing film ever released in over 3,000 theaters), Smith mostly turned to TV, landing recurring roles on Joan of Arcadia, Drive, 90210 and True Blood.
More recently, he starred in the dramas Frequency and Life Sentence, both of which failed to secure second season pick-ups on The CW. He also starred in Fox's legal drama Proven Innocent.
In 2014, Smith looked back on working with the Olsens a decade prior, telling Celebuzz, "Those were fun times. I mean, they were at the height of their popularity. We were filming in Manhattan in New York in Times Square and we literally could not get around. It was nuts we had security and we were in Us Weekly and People Magazine every week, there was a rumor about us at all times, somebody was hooking up with somebody. That was crazy times."
And he went on to say he's grateful social media wasn't around during that time, explaining, "That was even before social media became common, there wasn't really anything like that. I can't imagine what that would've been like if that had been around. I'm kinda lucky that it wasn't back then."
Lucky for him, unfortunate for all of us.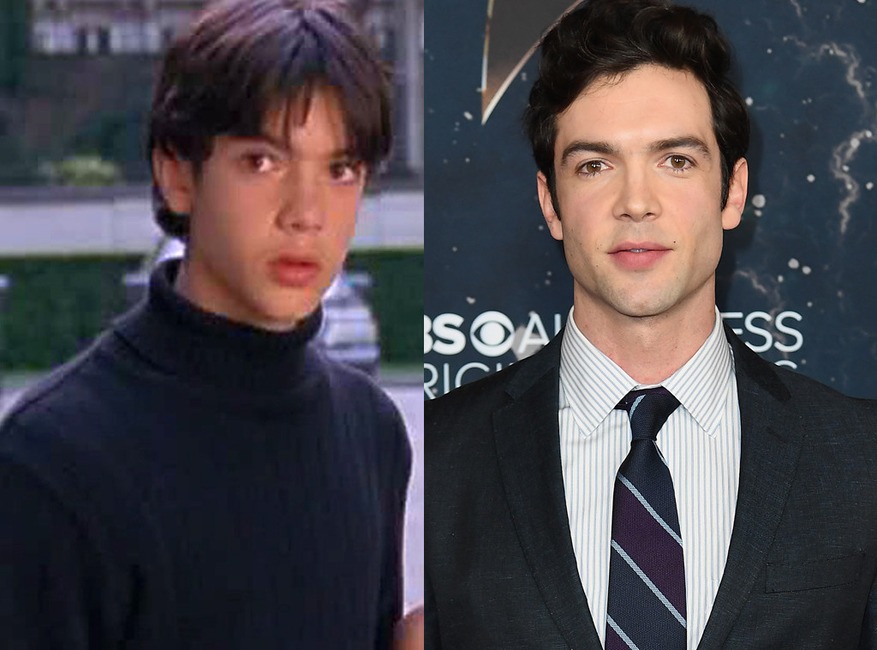 Dualstar Productions; Getty Images
Ethan Peck
Let's hear it for the accent work displayed by Peck, the grandson of legendary actor Gregory Peck, in Passport to Paris, which was a big freakin' deal because it featured the twins' first onscreen kisses (…which were more like pecks, which was fitting as Peck was MK's first!).
"I had no awareness for celebrity and what it would mean to be a young celebrity's first on-screen kiss," Peck said in an interview with Uproxx. "I remember being very nervous and I think they were too but we were all in it together."
Peck's Michel was a flower delivery boy who had dreams of being a musician, but his dad's hopes for him becoming a butcher were harshing his mellow. Meaty stuff for the then 13-year-old's first big role.
While they'll always have Paris, Peck moved on from the Olsens by taking on the Heath Ledger role in the TV adaptation of 10 Things I Hate About You, which ran for two seasons on ABC Family (Freeform's old name, youths!) before ending in 2010. After appearances on Gossip Girl and Madam Secretary, Peck, 33, landed another iconic role when he was cast as Young Spock in CBS All Access' Star Trek: Discovery.
Fun fact: After filming ended, Peck attended Campbell Hall…the school the Olsens also attended, making the co-stars classmates. "I showed up and was like, 'What are you guys doing here?'" Peck recalled. "It was pretty fun and pretty crazy."
Article continues below
Dualstar Productions; Instagram
Ben Easter
In Holiday in the Sun, Atlantis resort employee Jordan Landers (Easter), as in the hardware store Landers, was a big effin' deal. Not only did he catch Alex's (Ashley) eye, he was also the object of Megan Fox's spoiled, rich girl's affection.
In an interview with Uproxx though, Easter admitted that their seven-year age difference during filming (He was 22, Ashley was 15) made their kissing scene a little awkward at first.
We clicked right away. I remember there being a little bit of a concern of the age difference because, I cannot believe it, they were just turning 15. I was 21 or 22 and looked like a baby. I remember Ashley saying, 'No, it's fine.' And it was fine. They're very mature for their age."
In fact, he was the one who was nervous for their big kissing scene, not Ashley.
"I remember being a little bit nervous for our kissing scene because I was thinking, 'Oh my God, she is my brother's age and I'm kissing a girl that's my brother's age.' And [Ashley] was so generous, even as an actress. I remember she grabbed my hand and was like, 'Hey, do you want to practice really quick?' And I was like, 'Oh my God, yes please,' because I was nervous too. I was 22 kissing a 15-year-old, which sounds awful but it's professional. We went around the fountain and we just sat there and kissed. And I was like, Wow, she was such a good kisser, such a good kisser. And it totally broke the ice. We went back, they called us, and I remember we started kissing and the director Steve was like, "Cut — you guys, it was a little bit too intense." And I remember Mary-Kate was sitting right there in front of us laughing."
Easter proved to have such great chemistry with Ashley that he was recruited to join their ABC Family series So Little Time, once again playing her love interest, with the now-40-year-old saying they remained friends for years.
While he appeared in a few horror movies after his time in the OTCU came to an end, Easter began working as a professional photographer in 2008. Since then, his work has been featured in The Hollywood Reporter, The New York Times, Elle Decor and many other major publications, and has shot campaigns for major brands.
Easter and his partner Mitch Kunert are the parents of two kids and three dogs and live in Iowa. And he's still close with one of his Holiday in the Sun co-stars, spending New Year's Eve with Billy Aaron Brown. (He also shot his former co-star's head shots.)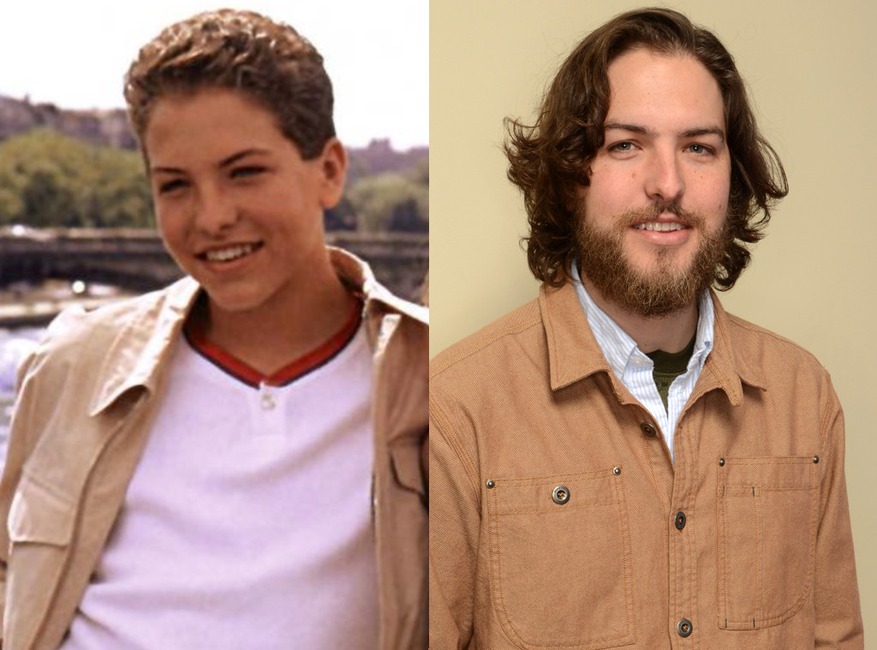 Dualstar Productions; Getty Images
Brocker Way
Another French love interest, another fake French accent. Way took on that task for 1999's Passport to Paris to play Jean, Ashley's love interest in the film and serving as her first on-screen kiss.
And it seems like there might have been some puppy love going on on the set as well, as Peck revealed there were definitely crushes developing among the pre-teens.
"We actually flew sitting next to each other so we became friends," he told Uproxx of meeting Way. "And when we got there we totally hit it off with the girls. Mary-Kate played my love interest in the movie and I remember Broker and I were each attracted to the opposite and it was equally reciprocated. But they were both great and we had a fun time."
Though he made a quick appearance on The Amanda Show after Passport to Paris' release, Way's real passion was music composition and music theory.
Way, 35, now works as a soundtrack composer in Los Angeles, and worked on the 2014 Netflix documentary The Battered Bastards of Baseball and the hit docu-series Wild Wild Country, both of which were directed by his brothers, Maclain Way and Chapman Way. He also worked on #TakeMeAnywhere, Shia LaBeouf's 2018 documentary.
"Brocker is one of our best kept secrets. He's an insanely talented composer and just incredible with these orchestral arrangements," Chapman said in an interview of his older brother's talent.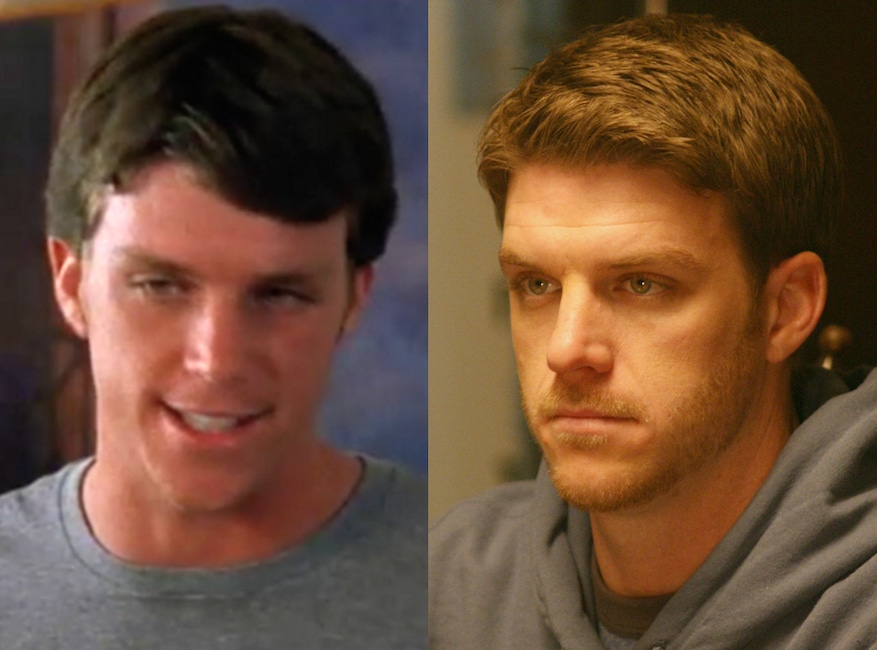 Dualstar Productions; Getty Images
Brian Skala
Skala has the honor of being one of Ashley's last-ever on-screen love interests. Unfortunately, he was playing Marcus, a head intern (aka the only intern) desperate to become a producer on the Survivor-esque reality show the twins were competing on in 2003's The Challenge. He's briefly interesting when he uses their trust against them by feeding information to his boss to boost the drama, sort of like a Bachelor producer, but then has a change of heart because, duh.
After The Challenge, Skala, now 38, made the TV rounds, appearing on shows like Gilmore Girls (as Dean's friend No. 2 meaning he crossed paths with Jared Padalecki, MK's future big screen love interest), Supernatural (again, crossing paths with Padalecki!), Heroes and NCIS.
Article continues below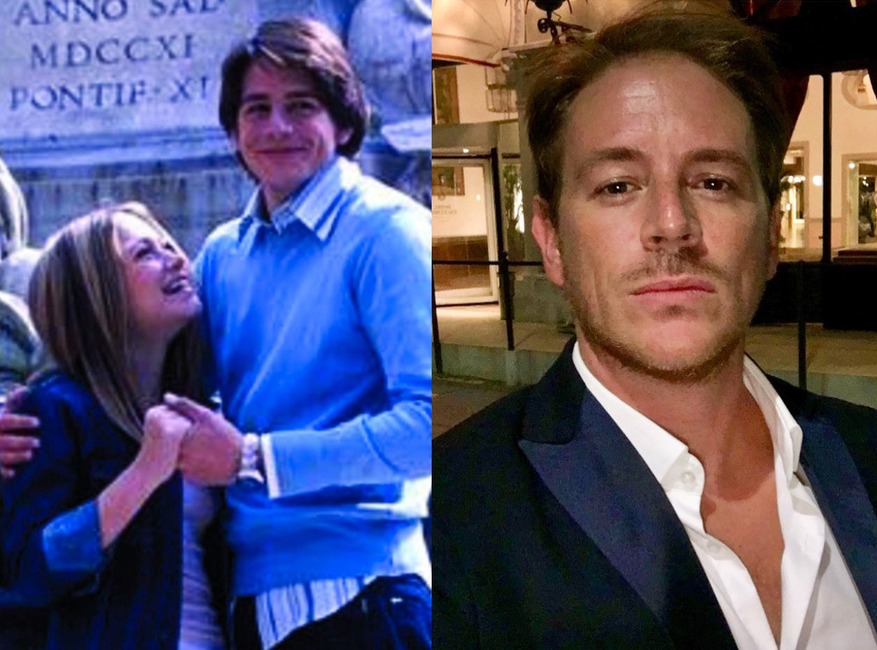 Dualstar Productions; Instagram
Michelangelo Tommaso
When in Rome…cast an Italian hunk, which is exactly what the twins did for their 2002's movie When in Rome.
Michelangelo played Charli's (Mary-Kate) fellow intern-turned-paramour Paolo, who showed her around the streets of his beloved city and taught her how to make pizza in his parents' restaurant. (Put a ring on it, girl!)
During filming, the men of the movie seemed to bond, with Derek Lee Nixon telling Uproxx he, Michelangelo and Julian Stone "went out and saw Oasis live. We all hung out, all of the actors stayed at the same hotel. The twins did not. They stayed at another hotel."
After When in Rome…Michelangelo stayed in Rome, booking roles on various Italian TV shows. From 2014-2018, he starred on Un posto al sole, and also competed on Dance Dance Dance Italia in 2018. (Spoiler alert: he didn't win.)
In 2017, he married Samantha Piccinetti and the couple has one child.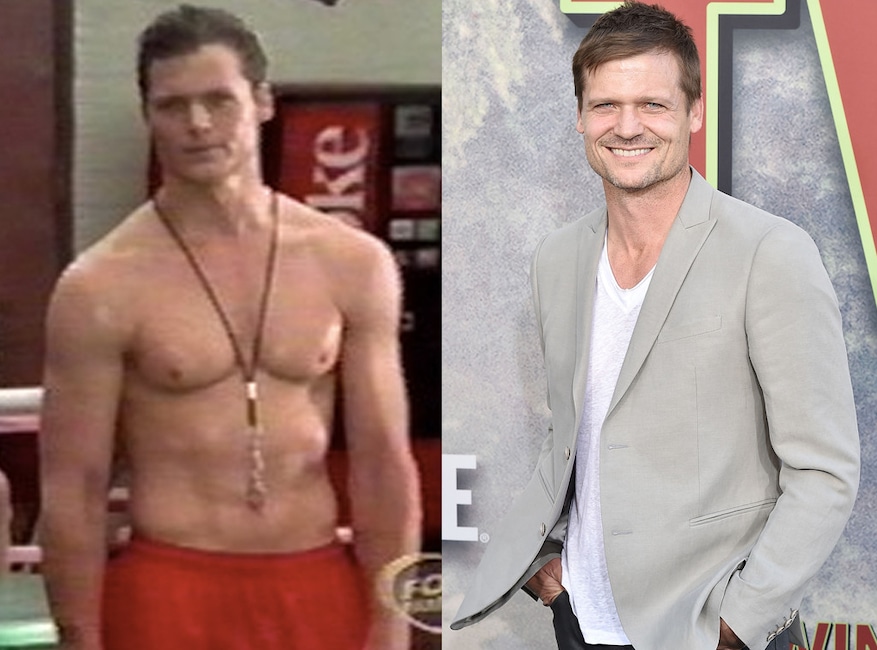 Dualstar Productions; Getty Images
Bailey Chase
Considering he was playing 26-year-old diving coach/hunk Brad Thomas to the twins' then 12-year-old SoCal sisters Emily and Tess, Chase wasn't a real love interest, just an object of Emily' (Ashley) delusional desire in Billboard Dad.
After making his film debut in the 1998 comedy, Chase has filled out his resume with a leading role on Longmire and appearances on hit TV shows like Buffy the Vampire Slayer, Ugly Betty, As the World Turns, Criminal Minds and Chicago P.D., among others.
He recently popped up in the revival series of Twin Peaks and 24: Legacy, and History Channel's Six.
Don't miss E! News every weeknight at 7, only on E!
Source: Read Full Article