Will Kim Kardashian and Kanye West Use a Surrogate for Baby No. 5?
Kim Kardashian and Kanye West just welcomed their fourth baby, Psalm West, earlier this month, but fans are already thinking ahead to a possible fifth baby. The Kardashian-West crew have often talked about their desire to have a large family, especially considering how Kim Kardashian came from such a large, tight-knit group of siblings.
Let's discuss whether or not Kardashian and West could decide to have a fifth child, and if the couple is likely to use a surrogate for the pregnancy.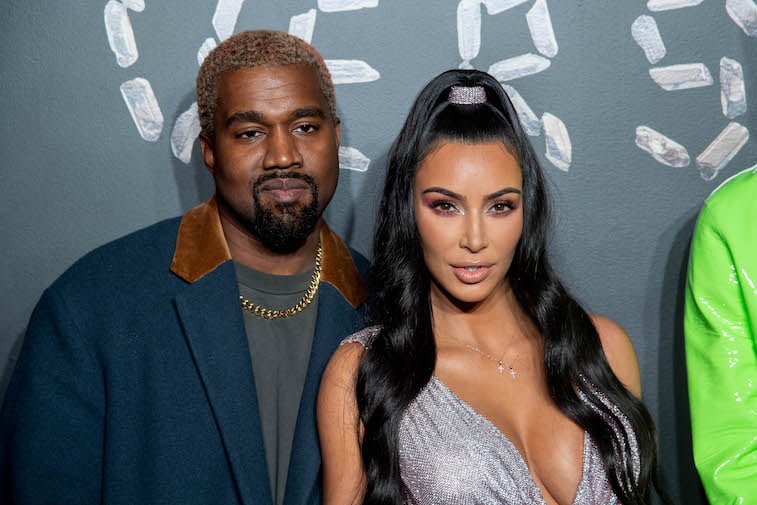 The Kardashian-West kids
Kim Kardashian and Kanye West have been friends for years, and ultimately started dating after the dissolution of Kardashian's second marriage to NBA player Kris Humphries. Kardashian and West had their daughter, North West, not long after they began their relationship.
Now five years old, North West is a young fashionista, and reportedly loves to dress up and play with her mom's extensive makeup collection.
The couple's son, Saint West, was born in late 2015. Kardashian has often said that Saint is the most like her and that they share a very special bond. Baby girl Chicago West was born in early 2018, and is, according to Kardashian, a very sweet, calm baby. Chicago looks a great deal like her mother and is often photographed wearing adorable designer clothes.
Of course, the fourth Kardashian-West baby, Psalm West, was born in early May, and although fans haven't gotten a good close-up look at the baby yet, Kardashian gushed that he looks just like older sister Chicago.
Kim Kardashian's dangerous health condition
Although they have a wonderful family now, it wasn't always easy for Kim Kardashian and Kanye West. Kardashian has been open about her struggles with infertility and has said that she had a hard time getting pregnant with their son Saint. She had additional complications with the pregnancy as well.
Kardashian has stated that she suffered from placenta accreta, a condition in which the placenta becomes attached to the uterus. Often, the doctor has to manually remove the placenta, which can cause significant scarring and trauma. This was the case with Kardashian, who has said that the recovery period from her second pregnancy was very difficult.
Due to the placenta accreta, following the birth of Saint West, Kardashian's doctors advised her to not get pregnant again. This was sad news for Kardashian, as the couple wanted to have more children. They explored other options and decided that if they wanted to expand their family, they would have to turn to surrogacy.
While celebrity couples have used surrogates before, including Sarah Jessica Parker and Matthew Broderick, most have not been as open about the process as Kim Kardashian. She's spoken out in praise of surrogacy and says that she has "the best" relationship with their surrogate.
Will they have a fifth baby?
If Kim Kardashian and Kanye West do decide to have another baby, there seems little doubt that they will use a surrogate, due to Kardashian's health condition. While some rumors continue to swirl about the possibility of the couple adopting a baby, there has been no real evidence to support that theory.
Realistically, it seems unlikely that they will decide to have another child, at least for the foreseeable future. Kim Kardashian has her hands full with four young children, a career in reality television, and a burgeoning law career.
In a recent interview, Kardashian even said that four was the max number of children that she thought she could reasonably handle since her time was already "spread really thin." Kanye West is hard at work on his music. Plus, the brand-new baby will likely keep the family busy for a while.
Source: Read Full Article