Tour de France 2019: Stage four preview – route from Reims to Nancy set up for showdown between alpha sprinters
On the face of it, stage four looks similar to stage three. At 213.5km it is almost exactly the same distance, as the race weaves east from Reims through the Champagne vineyards to the city of Nancy. 
But where a run of sharp categorised climbs lurked at the end of stage three to split the bunch like landmines, stage four's two categorised climbs are further apart and much less severe. 
It means the puncheurs will probably fail if they try to burst away from the peloton over the last climb as Julian Alaphilippe did so masterfully on Monday. Alaphilippe's goal will be to simply retain the yellow jersey, while those teams with elite sprinters will surely not pass up the chance to reel in any escapees and set up their power men for another chance at a stage win, after they all failed in various ways on stage one in Brussels.
We'll tell you what's true. You can form your own view.
From
15p
€0.18
$0.18
USD 0.27
a day, more exclusives, analysis and extras.
The finale in Nancy is particular inviting for sprinters, with a long flat drag of around 1.5km – provided the sprinters' lead-out trains can navigate the sharp left-hander which comes before.
Lotto-Soudal will put everything into Caleb Ewan's chances, and likewise Quick-Step are likely to work almost exclusively for Elia Viviani. After his crash on route to the opening stage, the impressive Jumba-Visma's Dylan Groenewegen will be desperate not to miss another opportunity.

Stage-by-stage guide to the 2019 Tour de France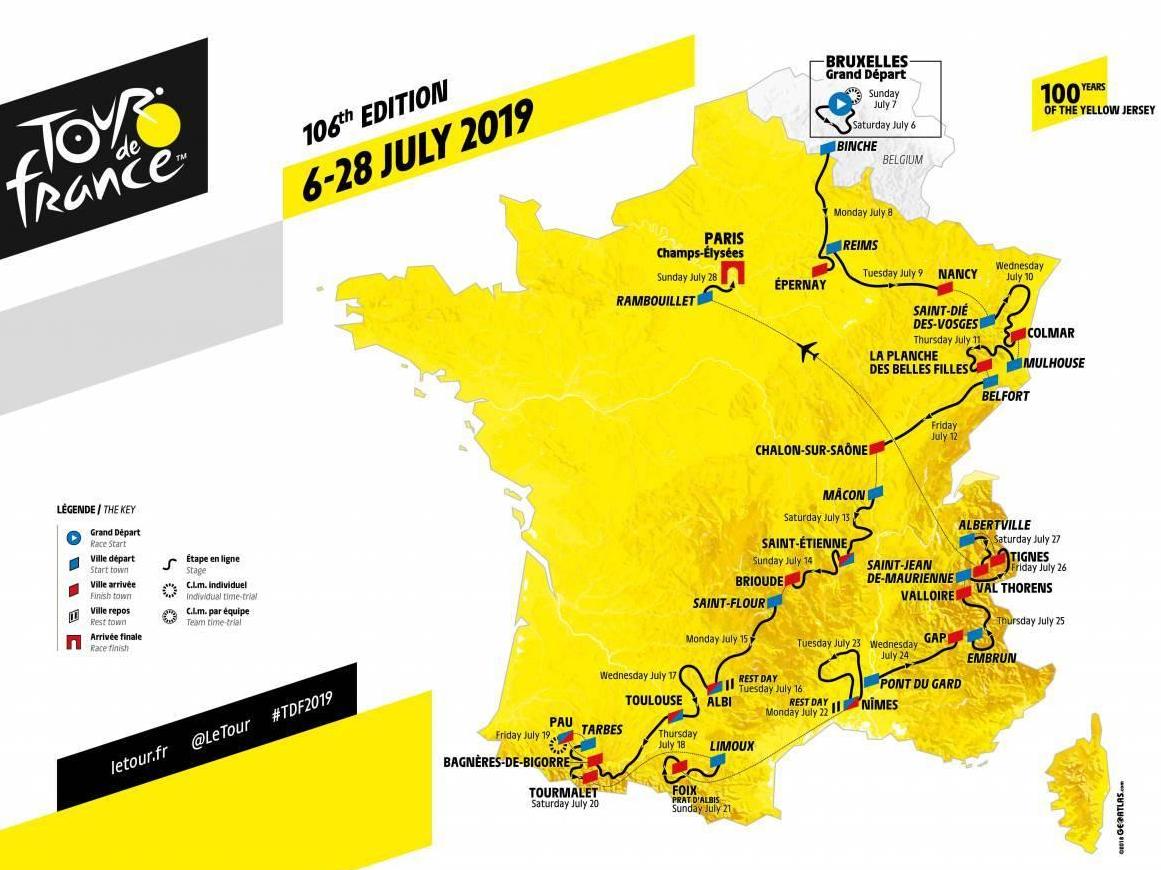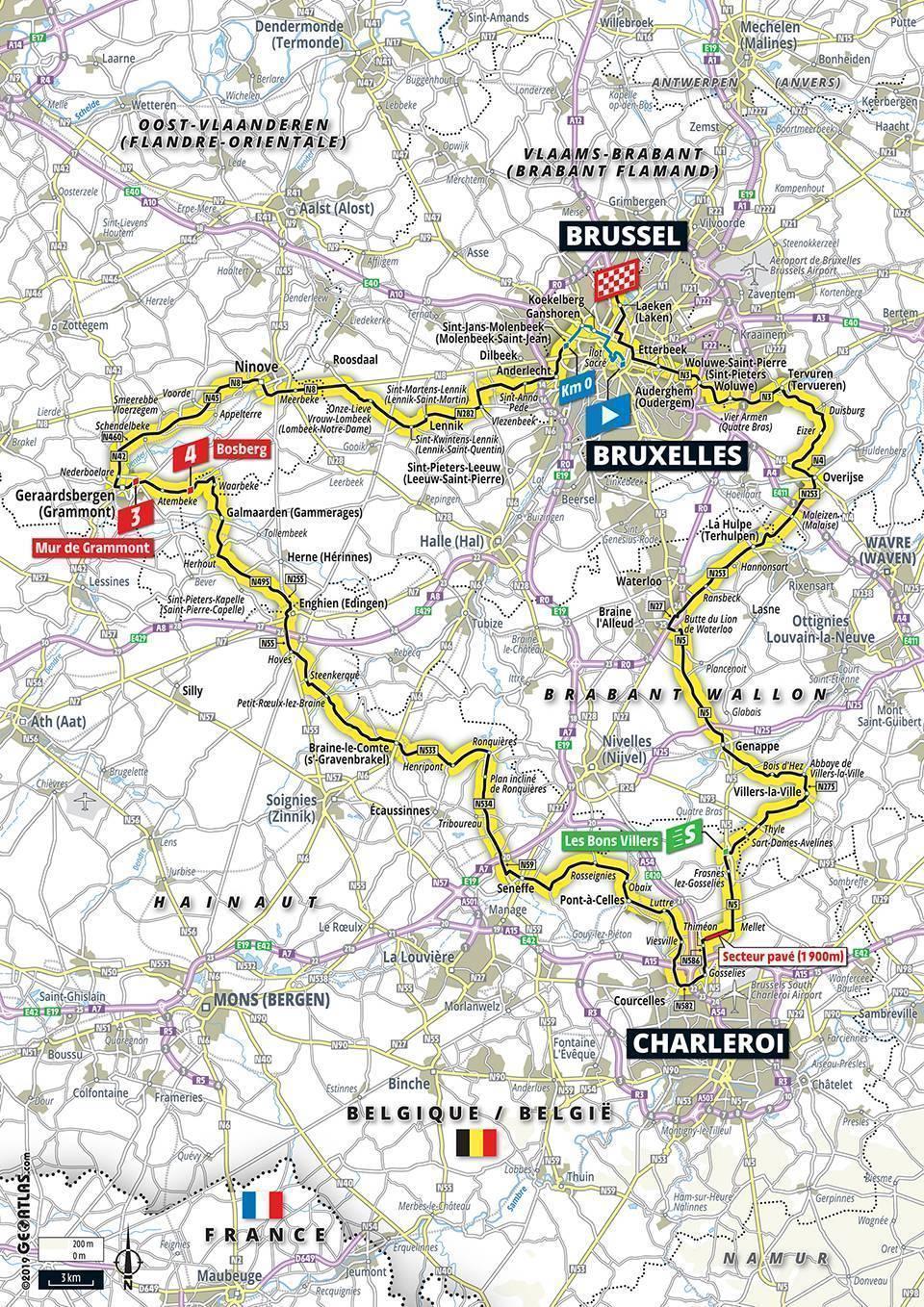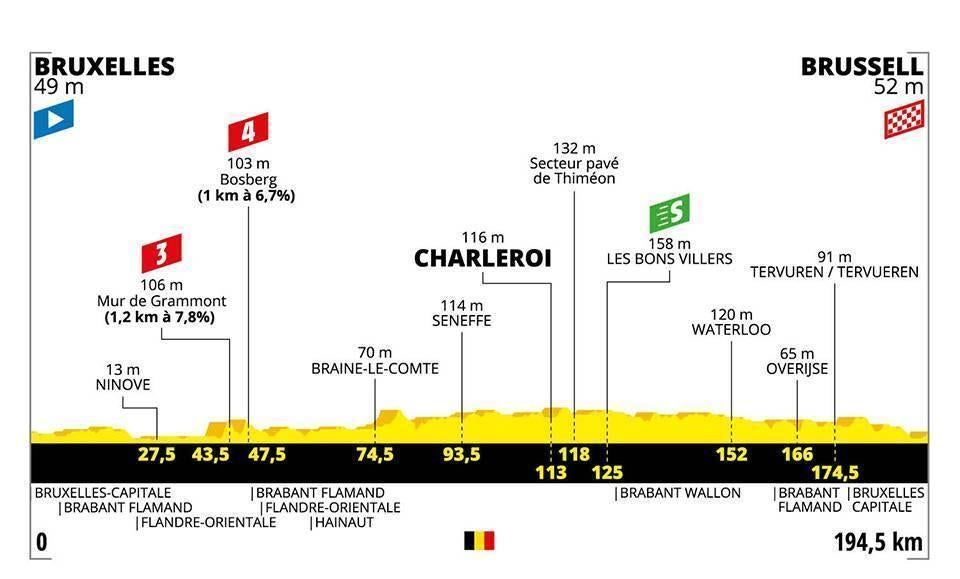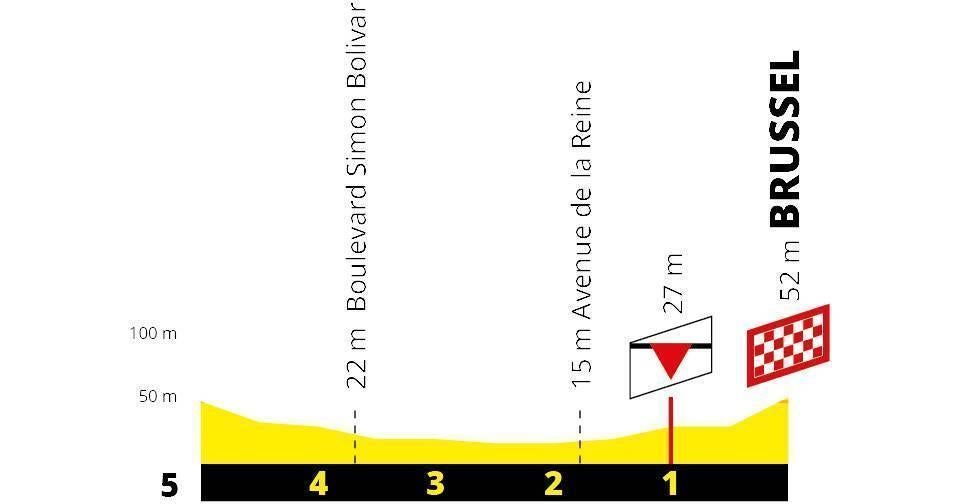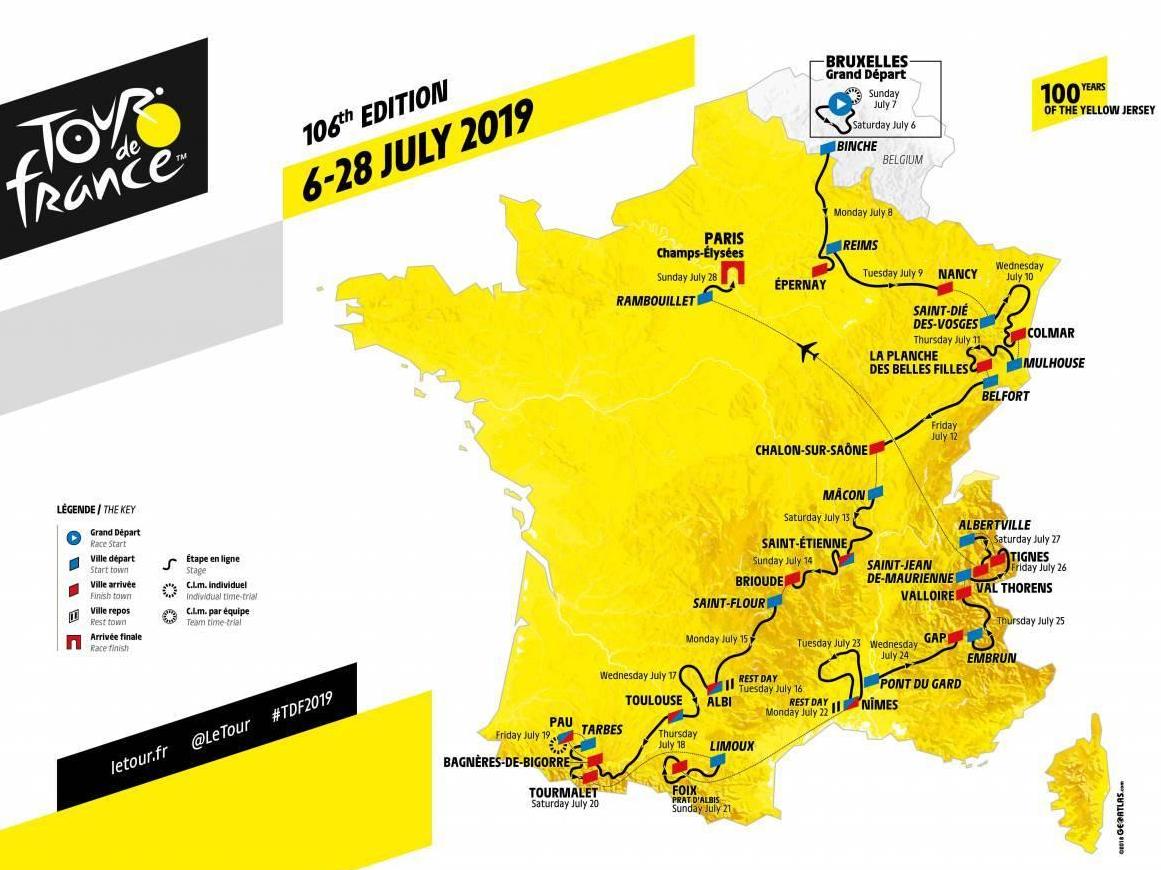 1/64

2019 Tour de France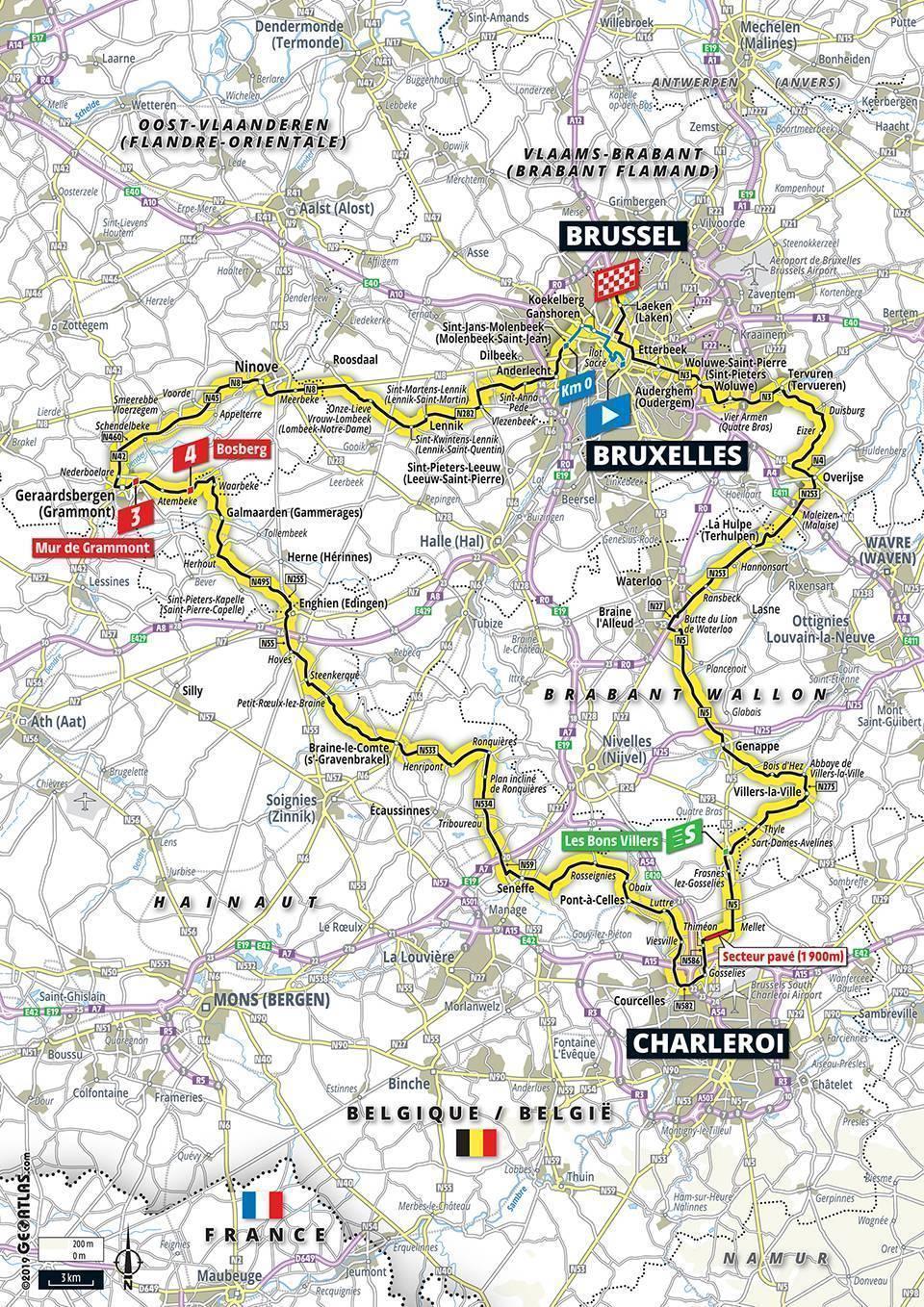 2/64

Stage 1, Grand Depart – Brussels (194.5km, flat)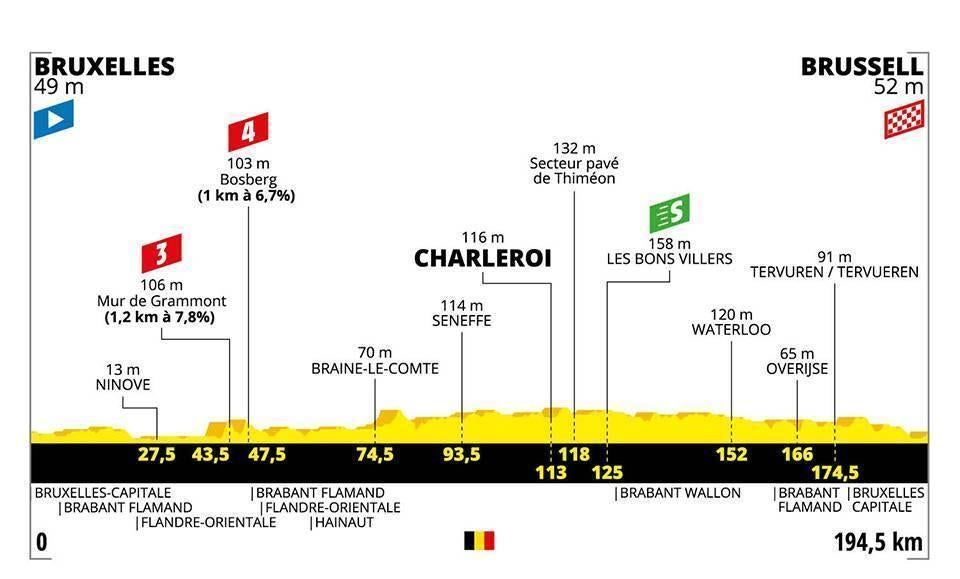 3/64

Stage 1, Grand Depart – Brussels (194.5km, flat)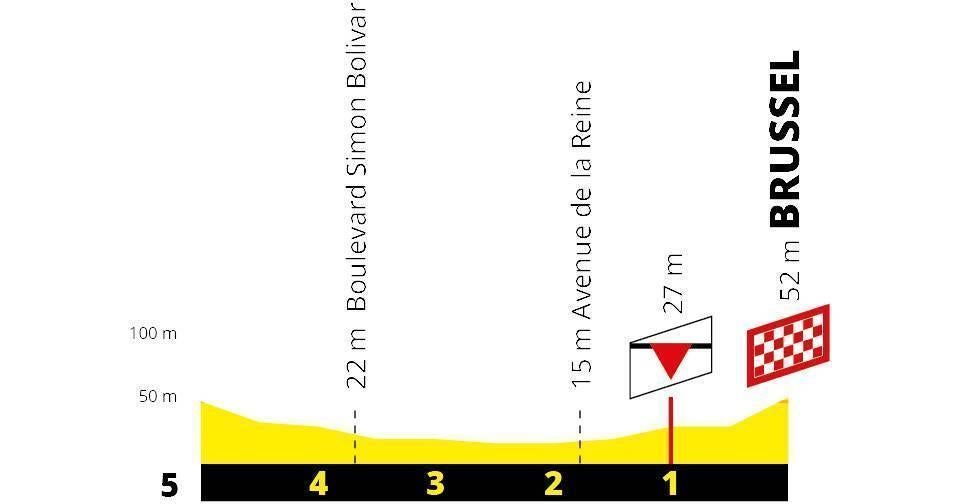 4/64

Stage 1, Grand Depart – Brussels (194.5km, flat)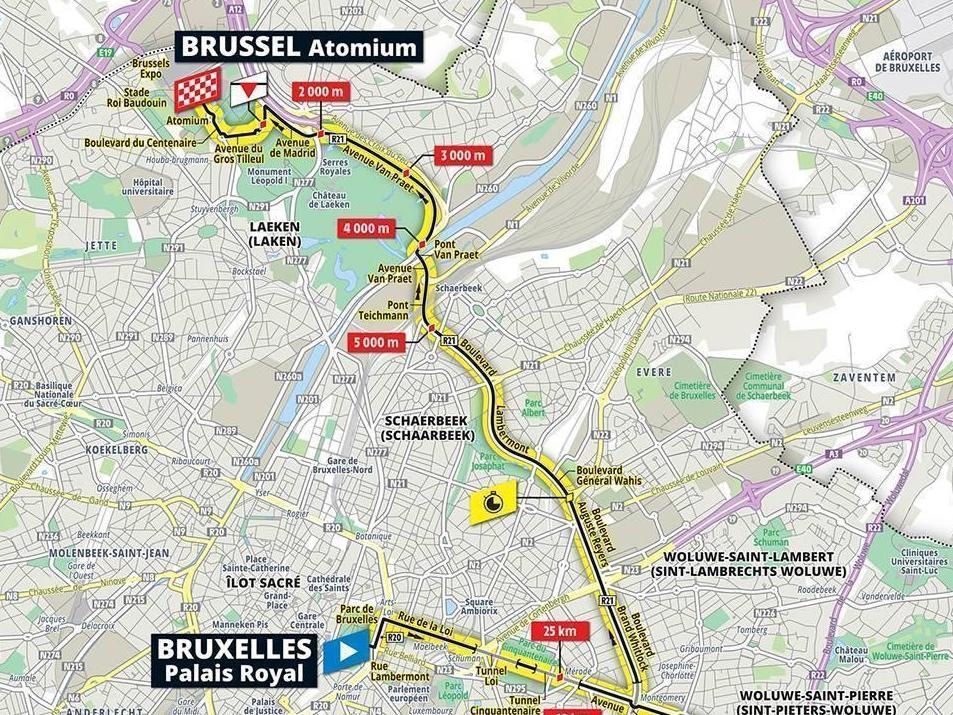 5/64

Stage 2 – Brussels (27.6km, team time-trial)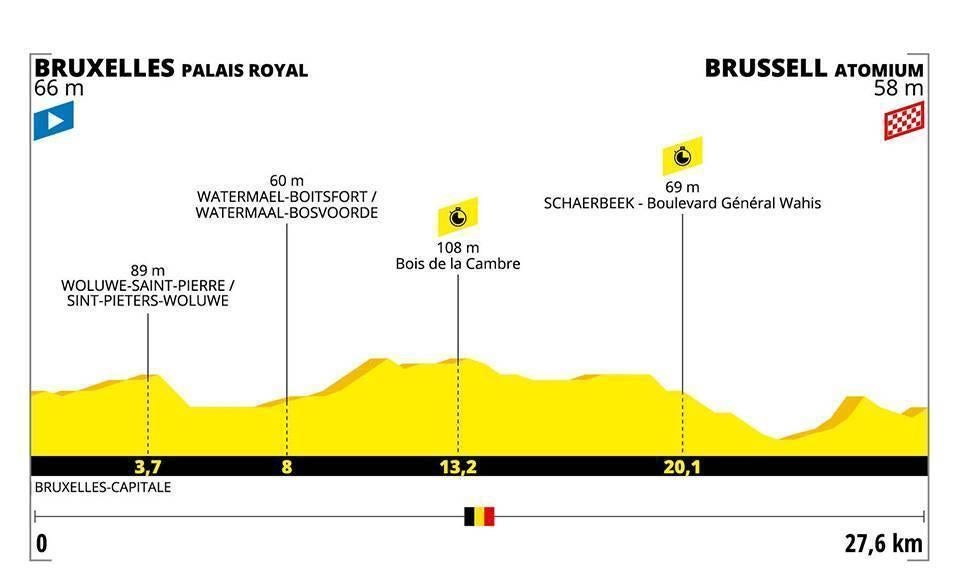 6/64

Stage 2 – Brussels (27.6km, team time-trial)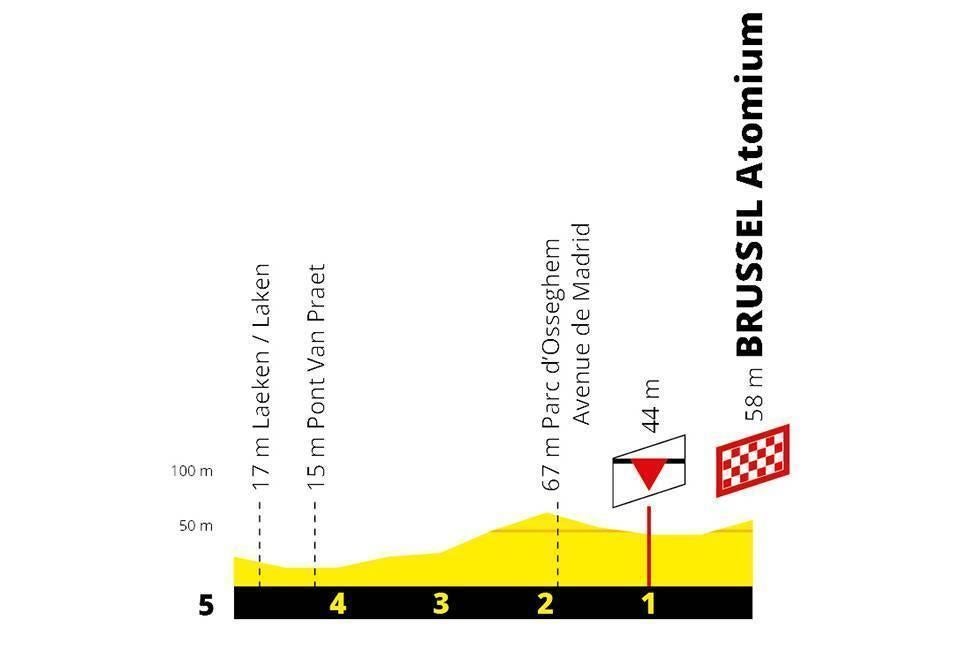 7/64

Stage 2 – Brussels (27.6km, team time-trial)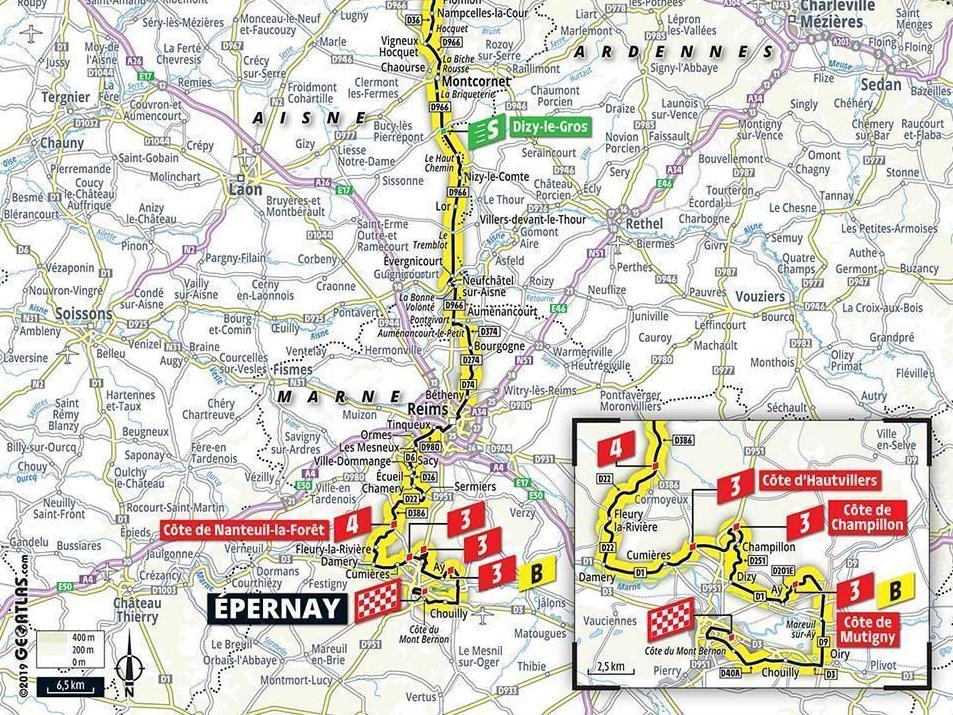 8/64

Stage 3 – Binche to Epernay (215km, hilly)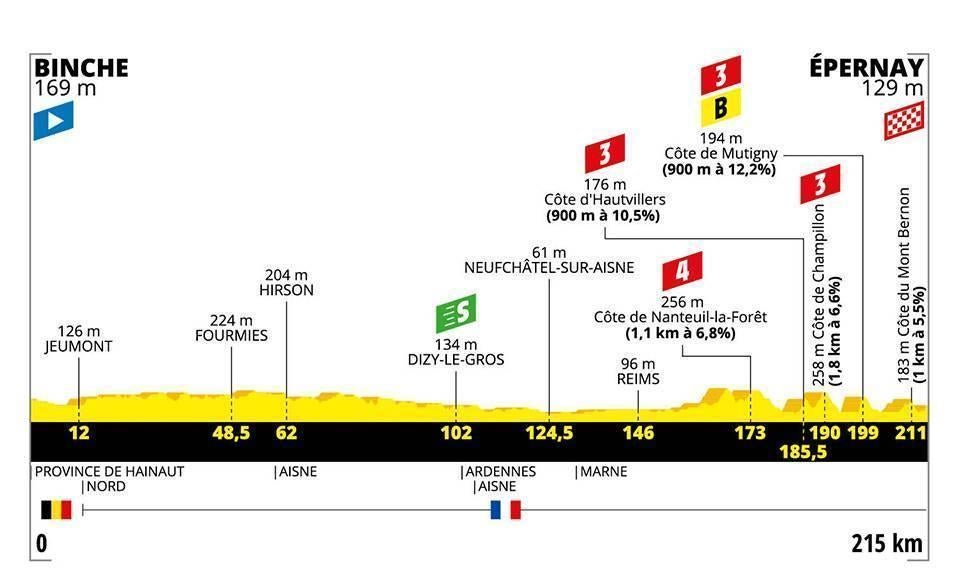 9/64

Stage 3 – Binche to Epernay (215km, hilly)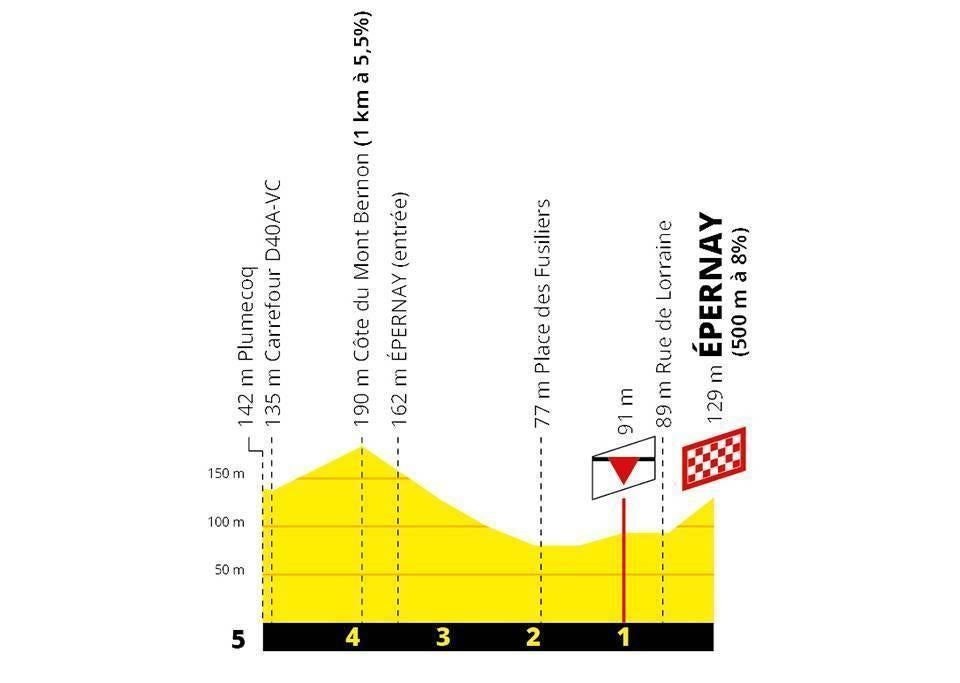 10/64

Stage 3 – Binche to Epernay (215km, hilly)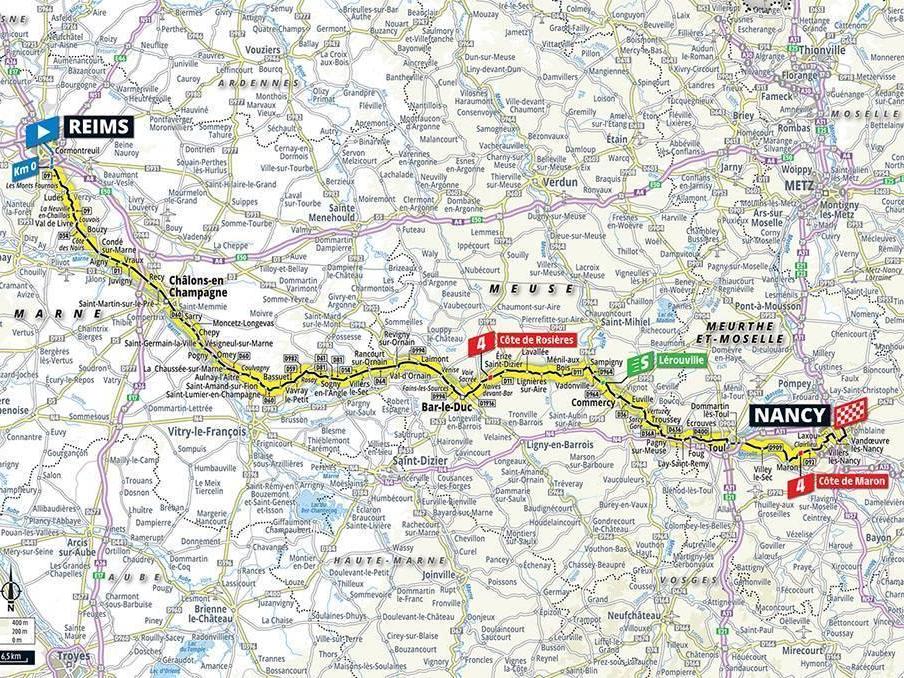 11/64

Stage 4 – Reims to Nancy (213.5km, flat)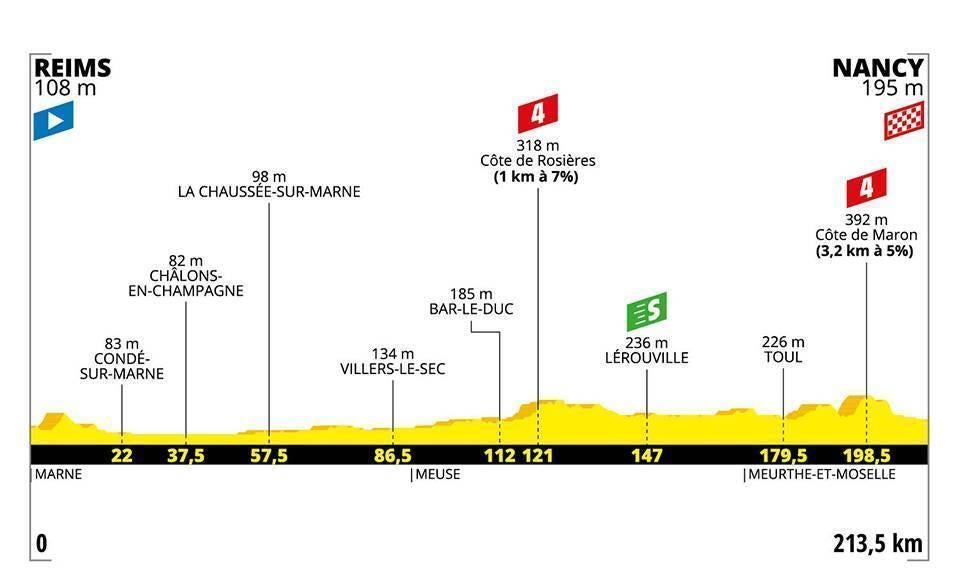 12/64

Stage 4 – Reims to Nancy (213.5km, flat)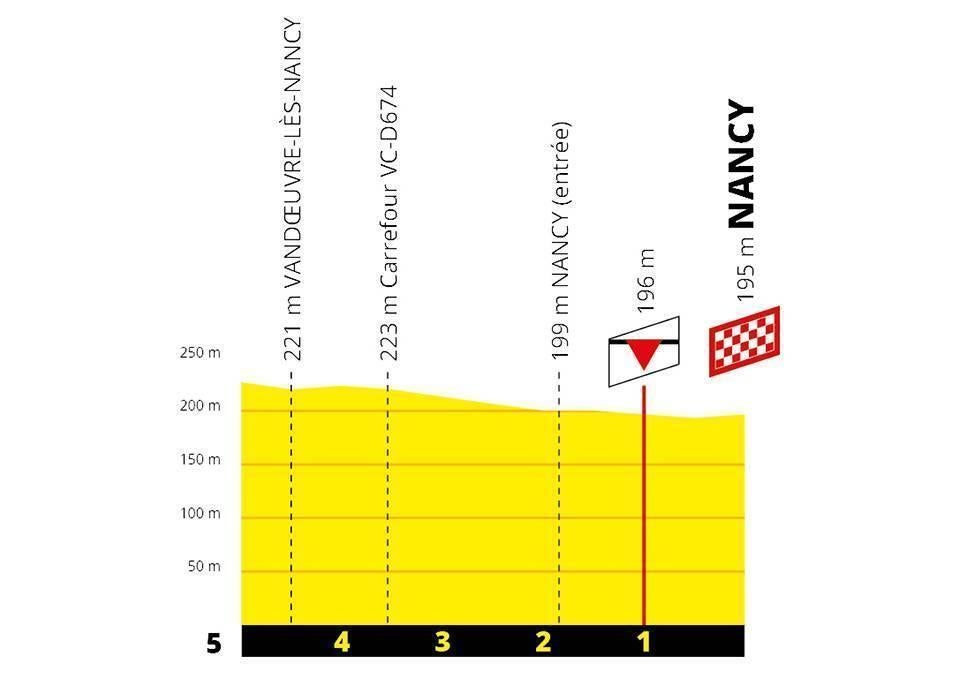 13/64

Stage 4 – Reims to Nancy (213.5km, flat)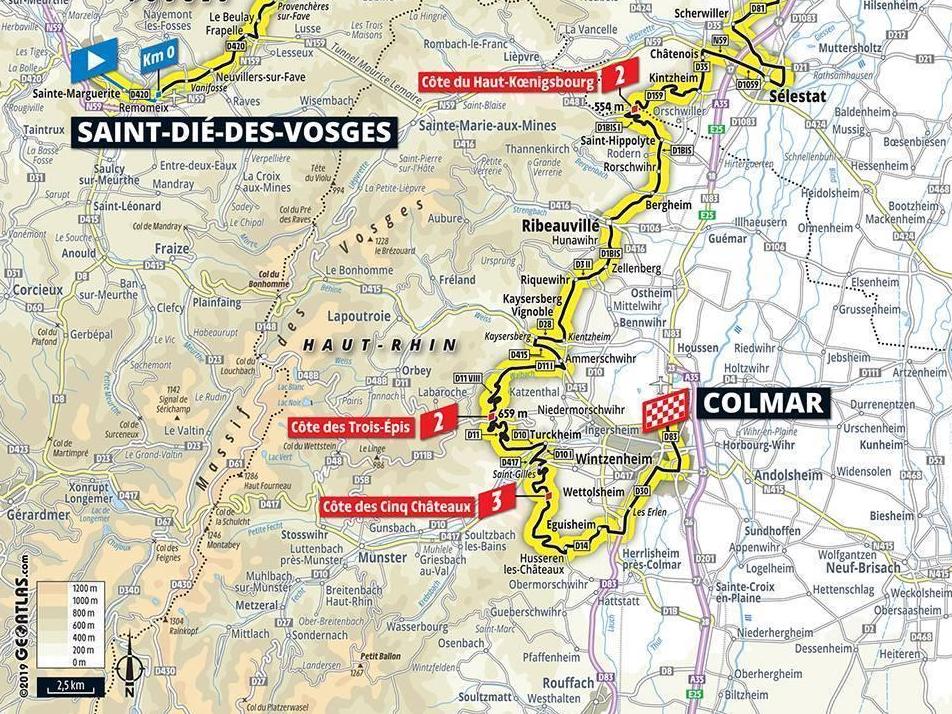 14/64

Stage 5 – Saint-die-des-Vosges to Colmar (175.5km, hilly)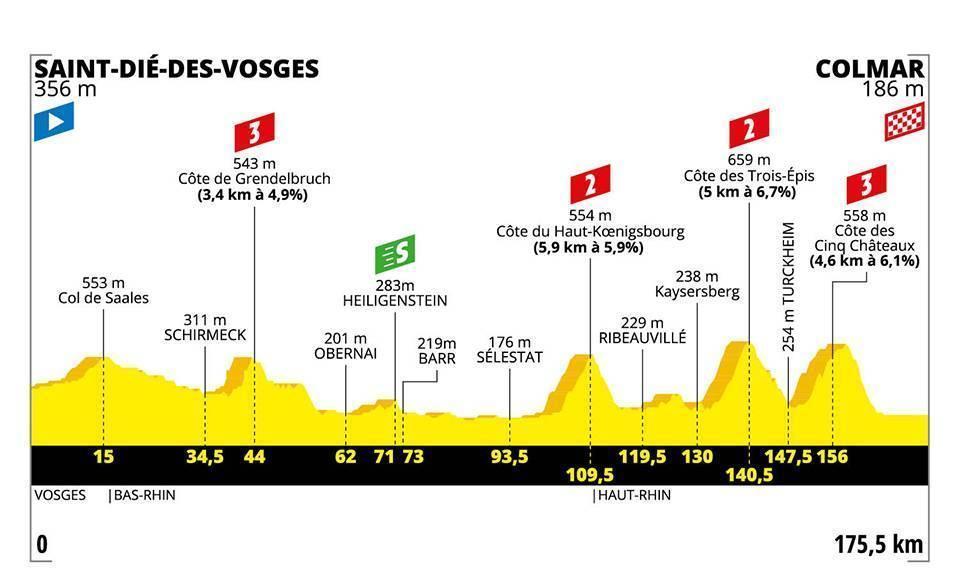 15/64

Stage 5 – Saint-die-des-Vosges to Colmar (175.5km, hilly)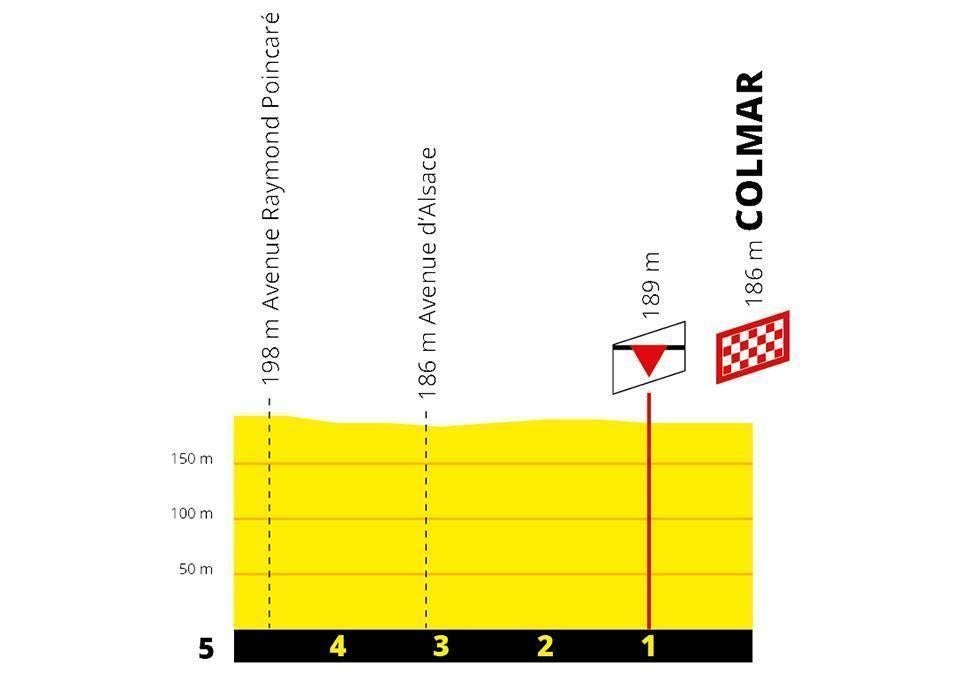 16/64

Stage 5 – Saint-die-des-Vosges to Colmar (175.5km, hilly)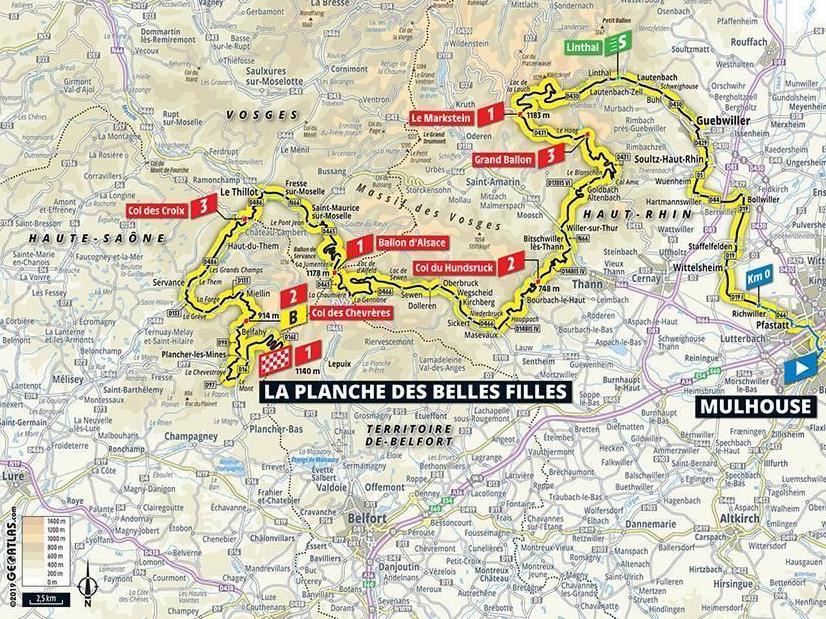 17/64

Stage 6 – Mulhouse to La Planche des Belles Filles (160.5km, mountainous)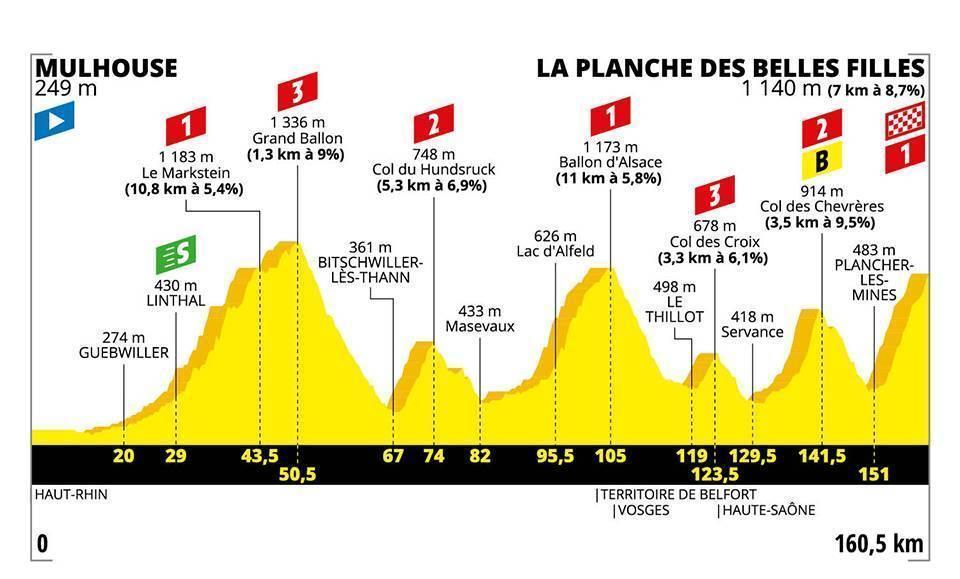 18/64

Stage 6 – Mulhouse to La Planche des Belles Filles (160.5km, mountainous)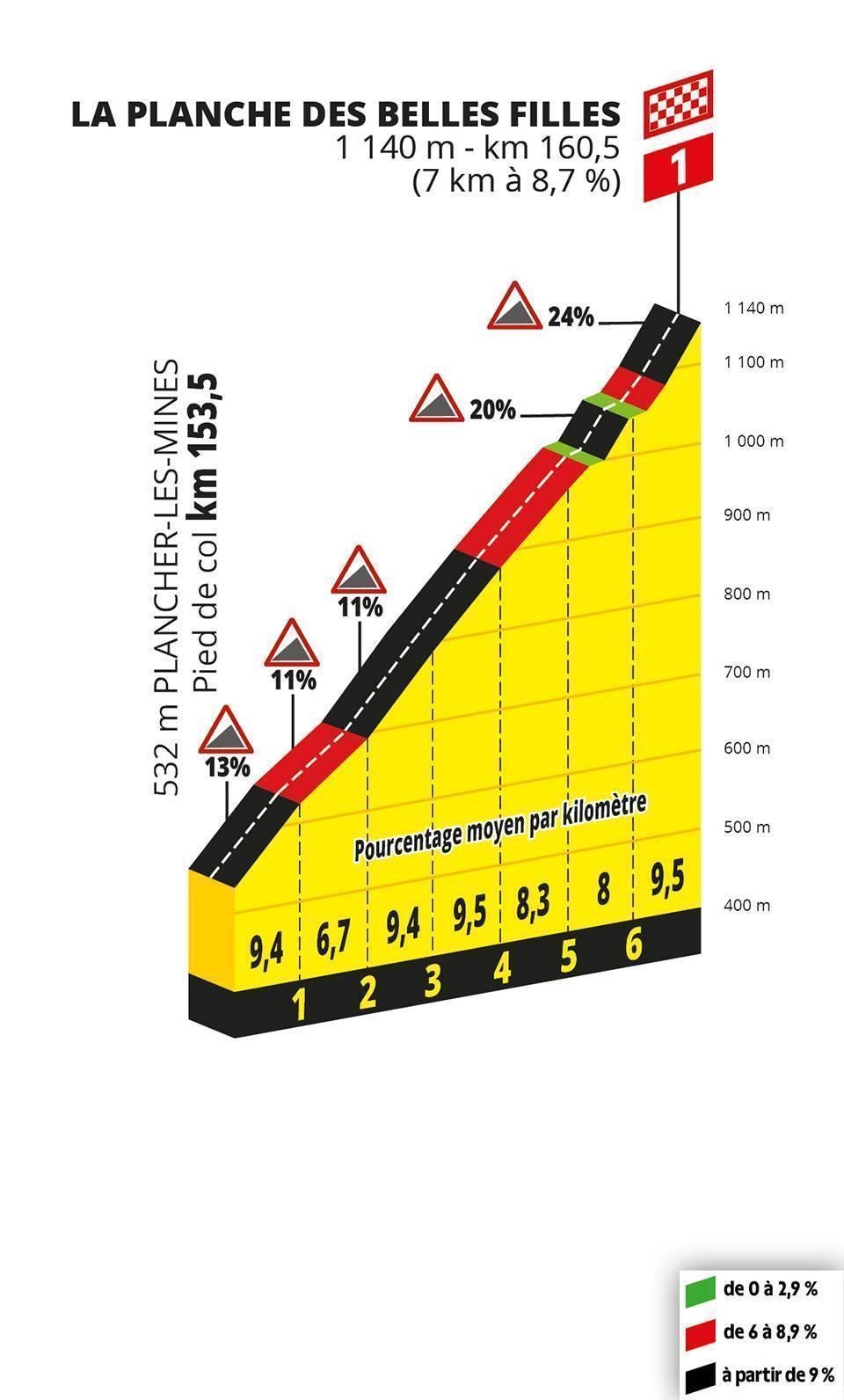 19/64

Stage 6 – Mulhouse to La Planche des Belles Filles (160.5km, mountainous)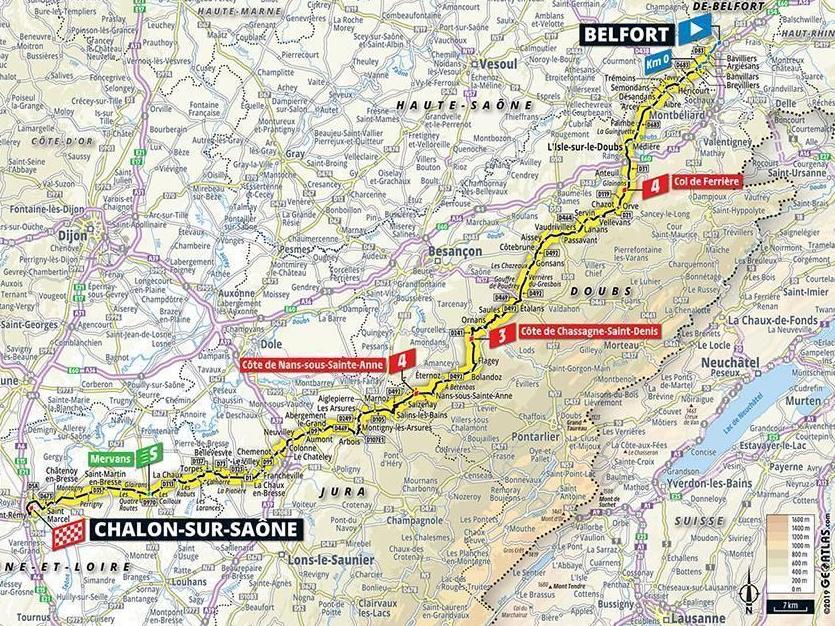 20/64

Stage 7 – Belfort to Chalon-sur-Saone (230km, flat)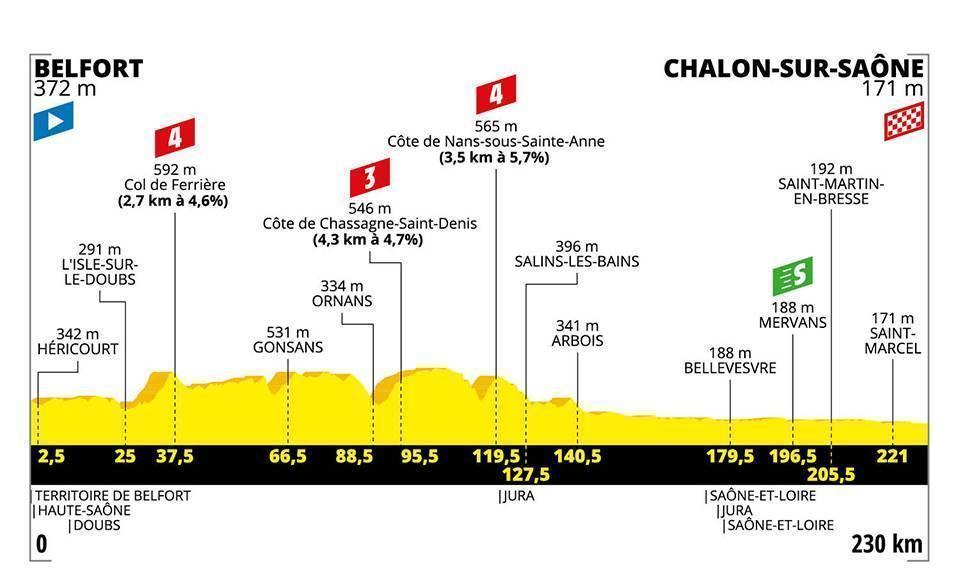 21/64

Stage 7 – Belfort to Chalon-sur-Saone (230km, flat)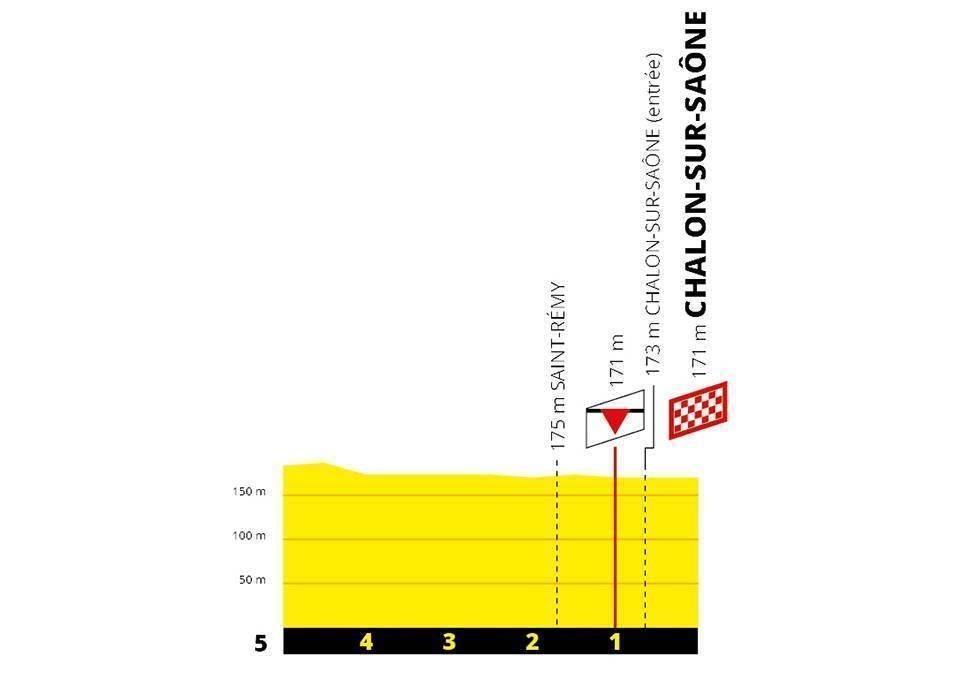 22/64

Stage 7 – Belfort to Chalon-sur-Saone (230km, flat)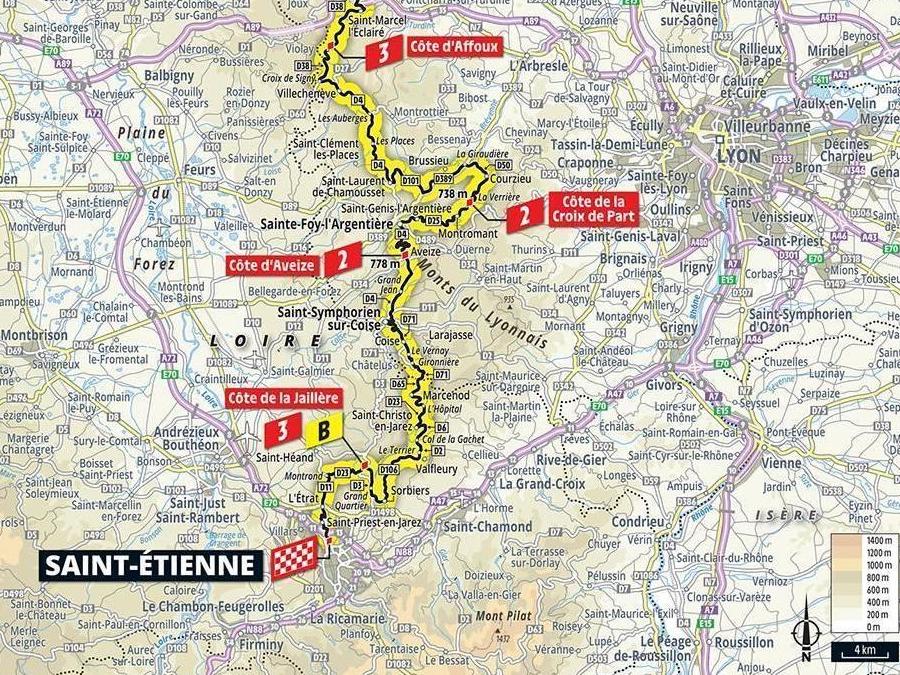 23/64

Stage 8 – Macon to Saint Etienne (200km, hilly)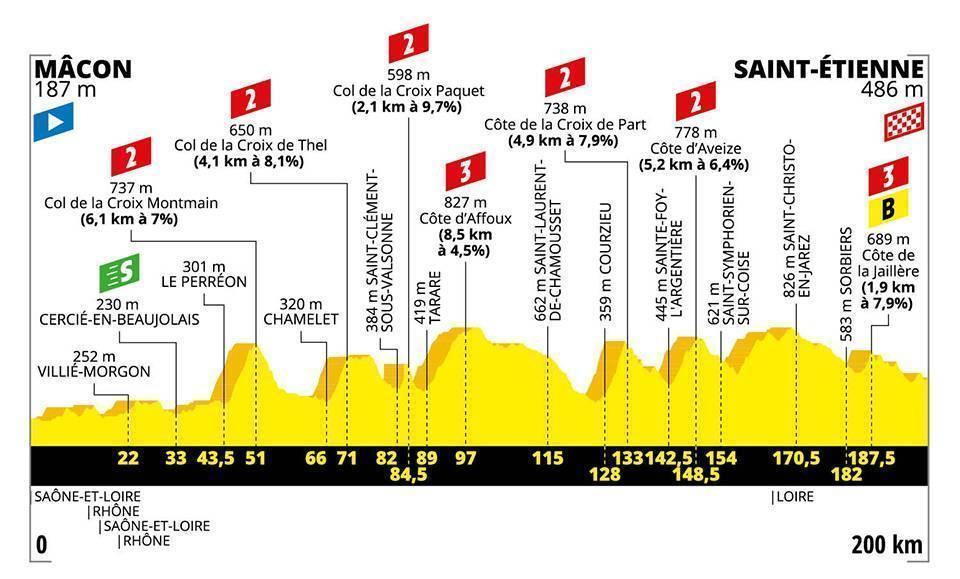 24/64

Stage 8 – Macon to Saint Etienne (200km, hilly)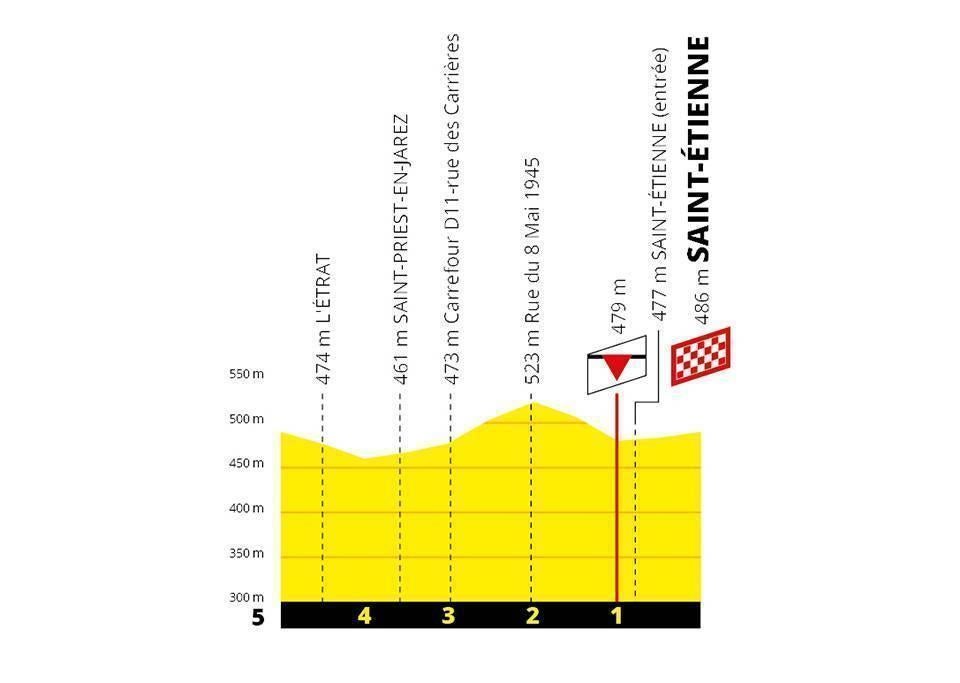 25/64

Stage 8 – Macon to Saint Etienne (200km, hilly)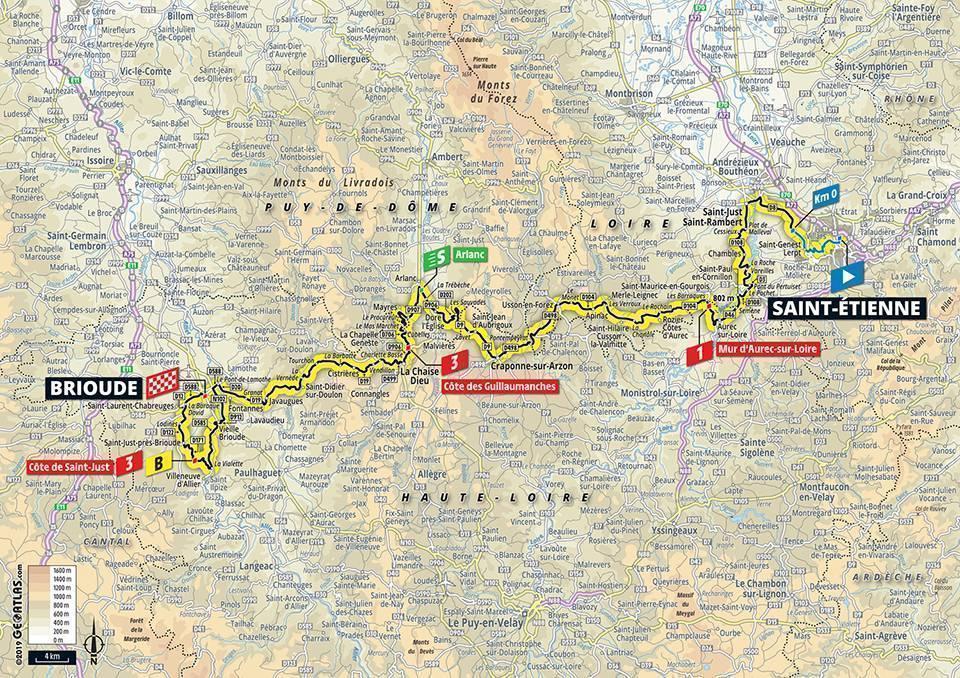 26/64

Stage 9 – Saint Etienne to Brioude (170.5km, hilly)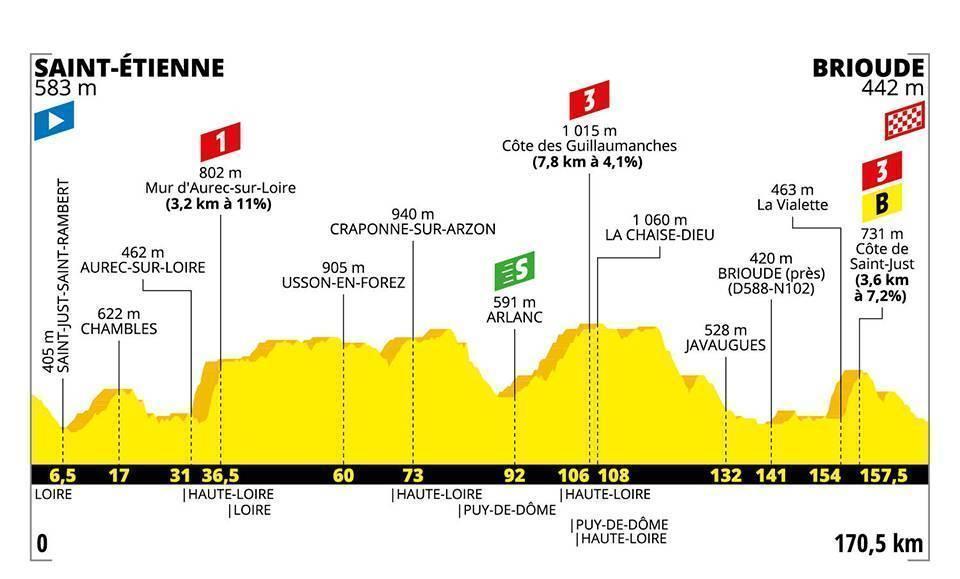 27/64

Stage 9 – Saint Etienne to Brioude (170.5km, hilly)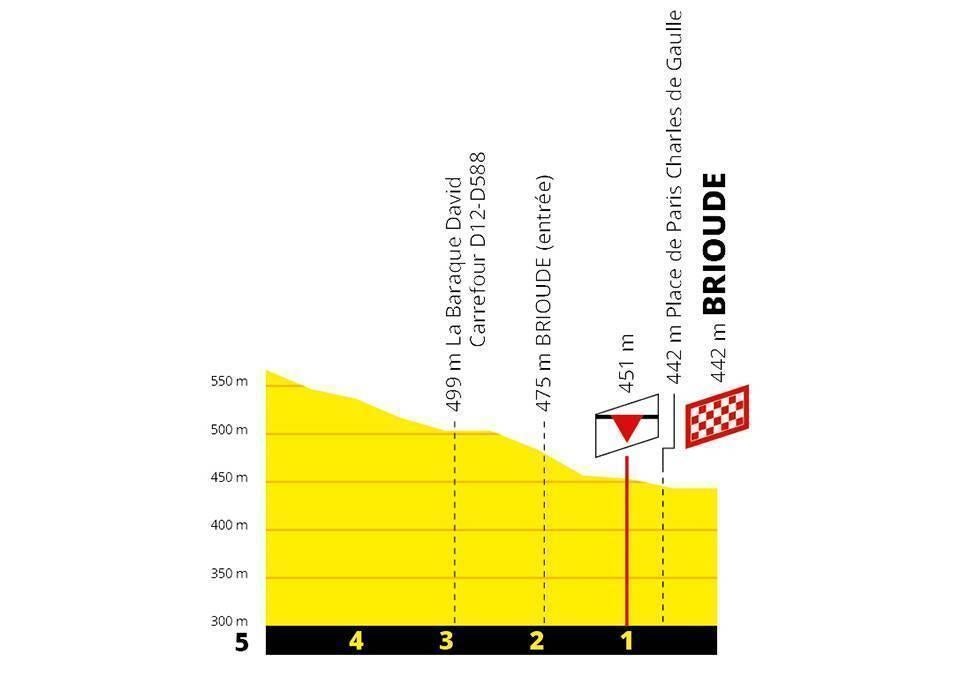 28/64

Stage 9 – Saint Etienne to Brioude (170.5km, hilly)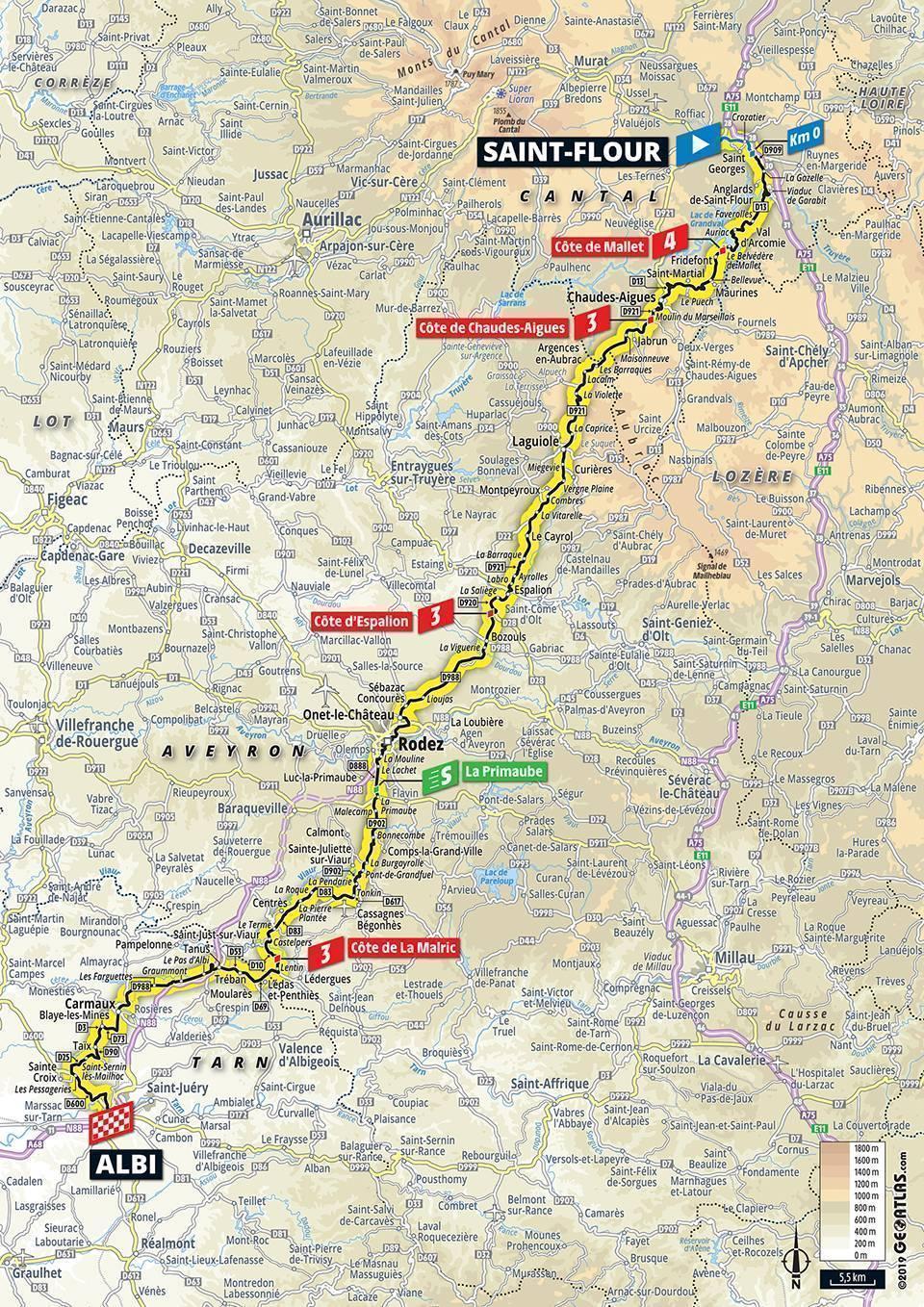 29/64

Stage 10 – Saint Flour to Albi (217.5km, flat)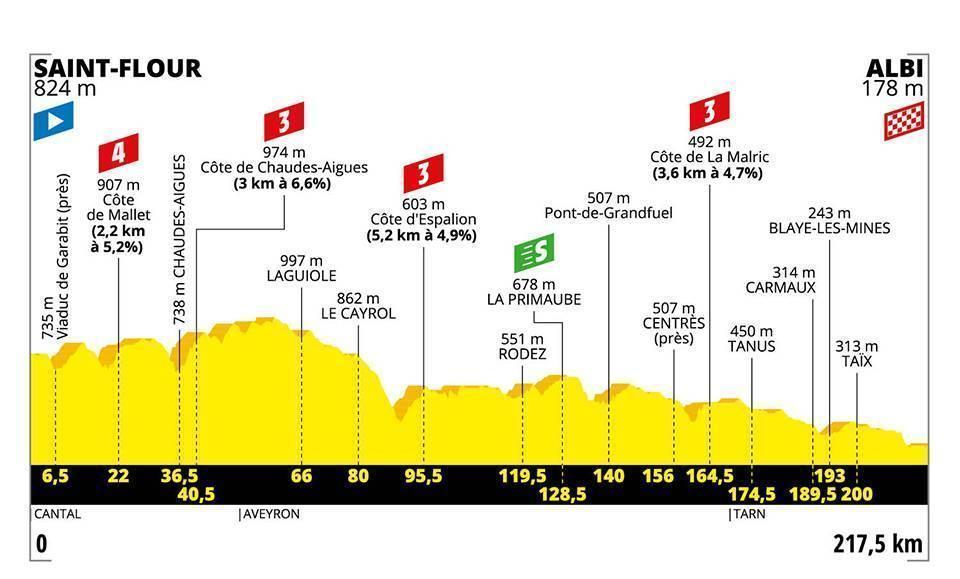 30/64

Stage 10 – Saint Flour to Albi (217.5km, flat)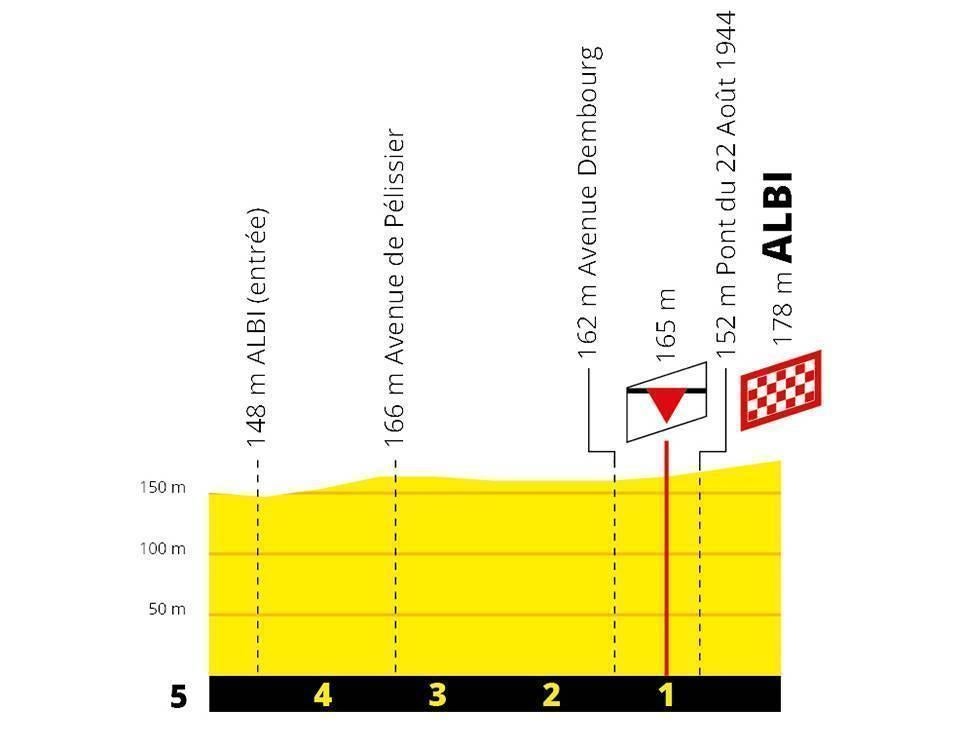 31/64

Stage 10 – Saint Flour to Albi (217.5km, flat)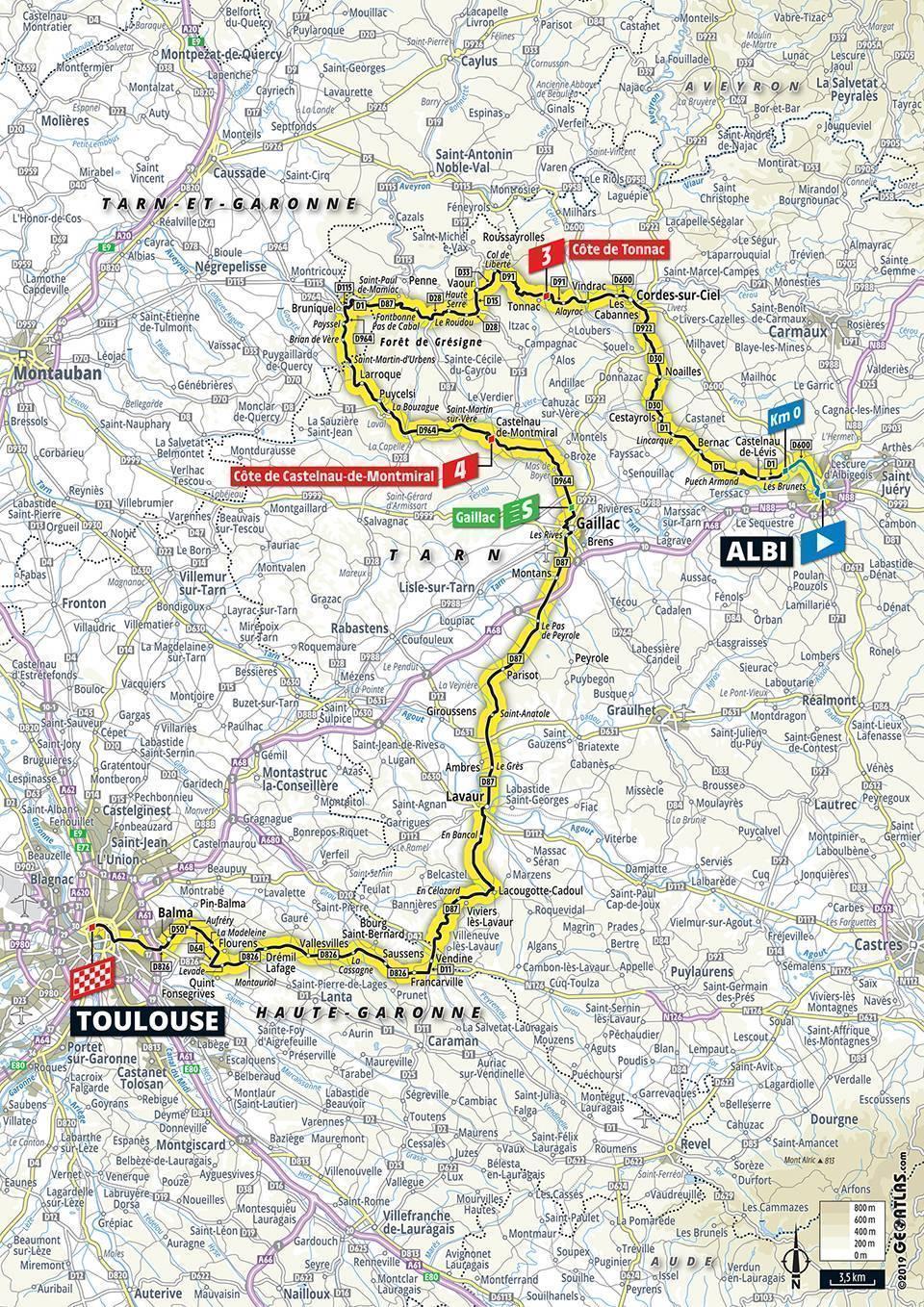 32/64

Stage 11 – Albi to Toulouse (167km, flat)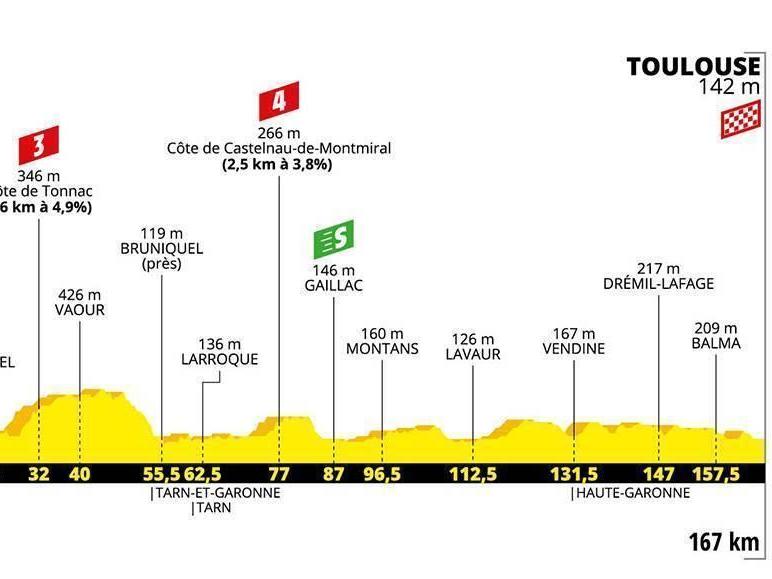 33/64

Stage 11 – Albi to Toulouse (167km, flat)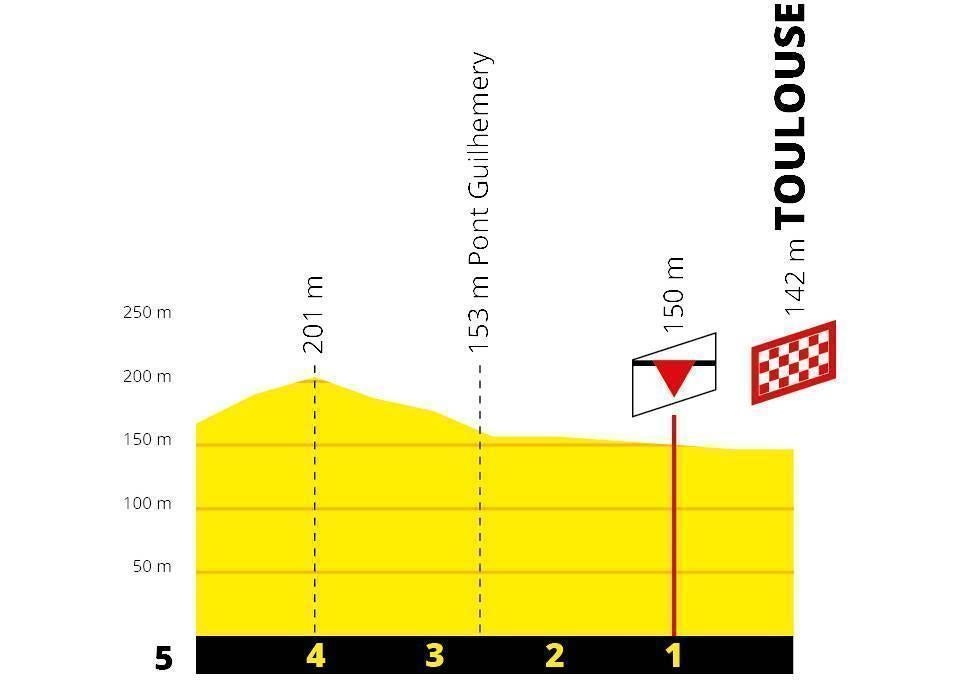 34/64

Stage 11 – Albi to Toulouse (167km, flat)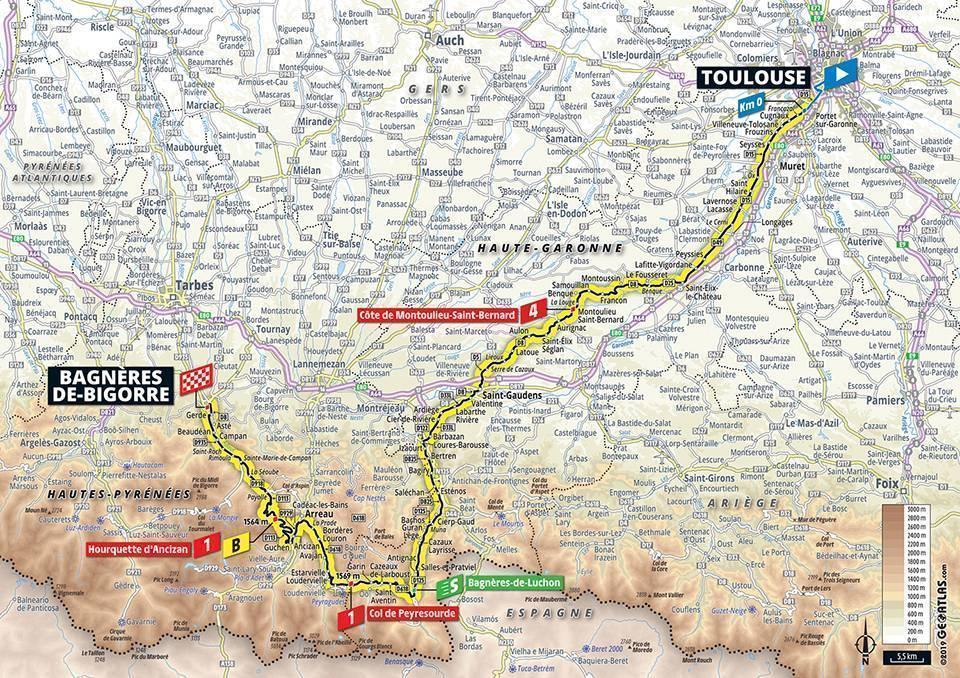 35/64

Stage 12 – Toulouse to Bagneres de-Bigorre (209.5km, mountainous)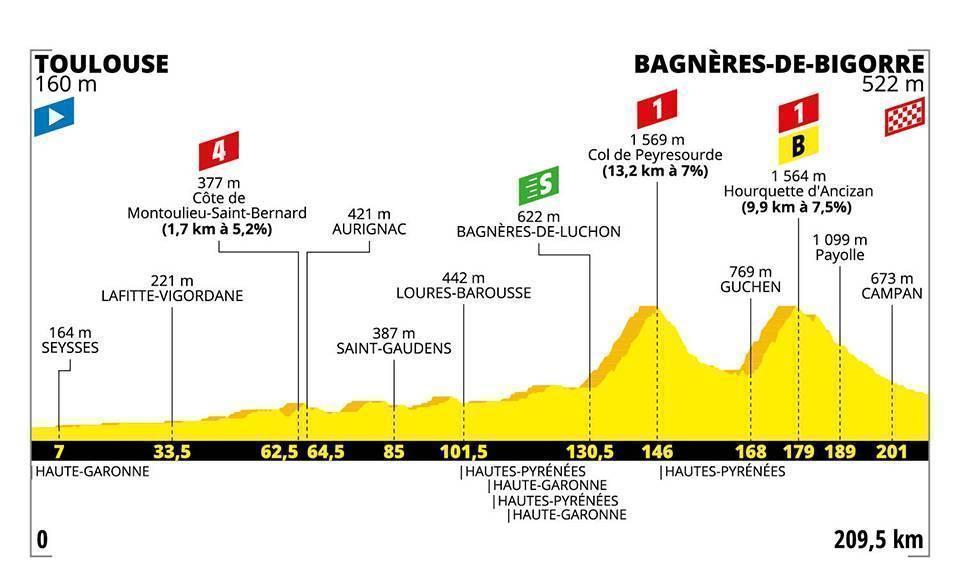 36/64

Stage 12 – Toulouse to Bagneres de-Bigorre (209.5km, mountainous)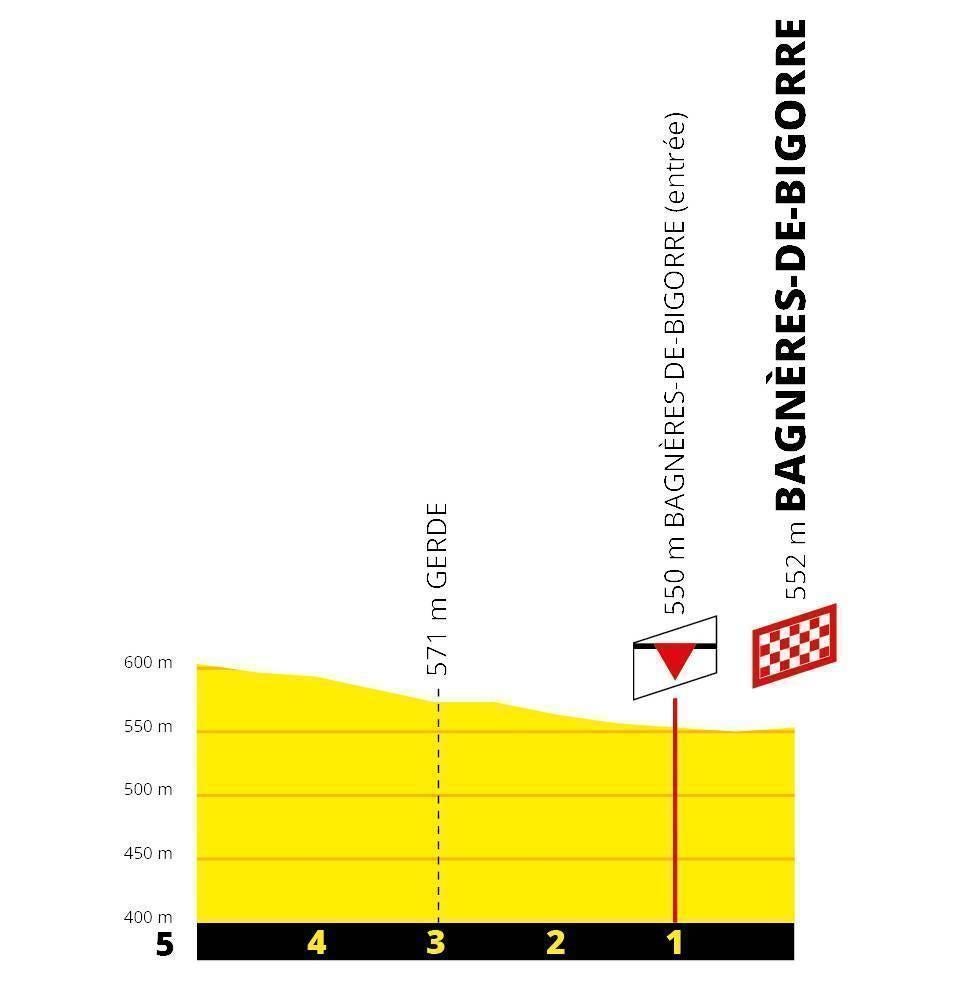 37/64

Stage 12 – Toulouse to Bagneres de-Bigorre (209.5km, mountainous)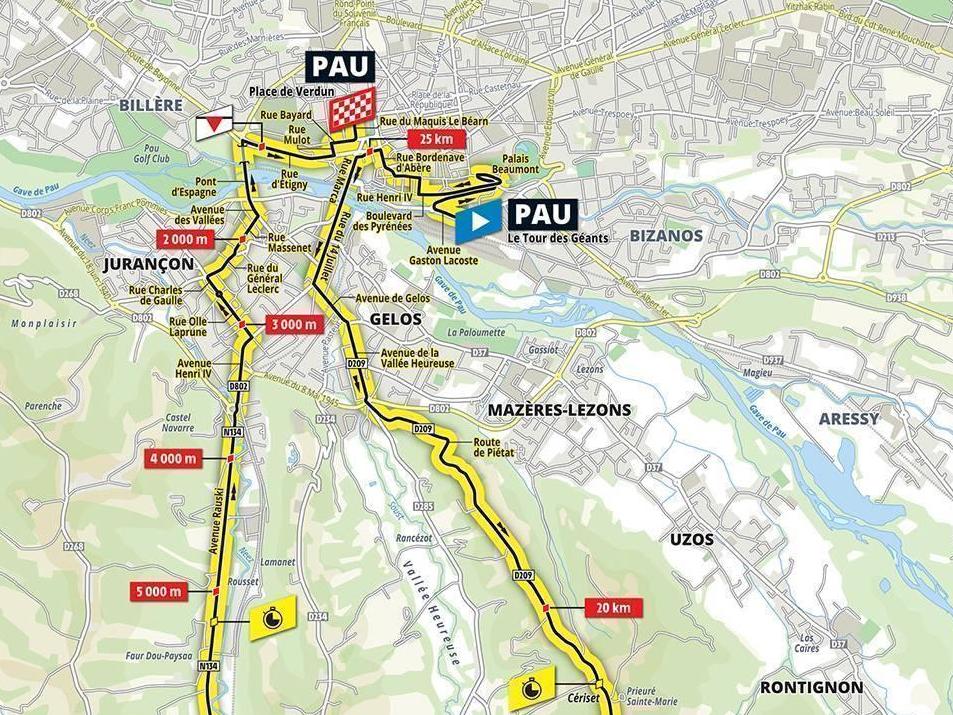 38/64

Stage 13 – Pau to Pau (27.2km, individual time-trial)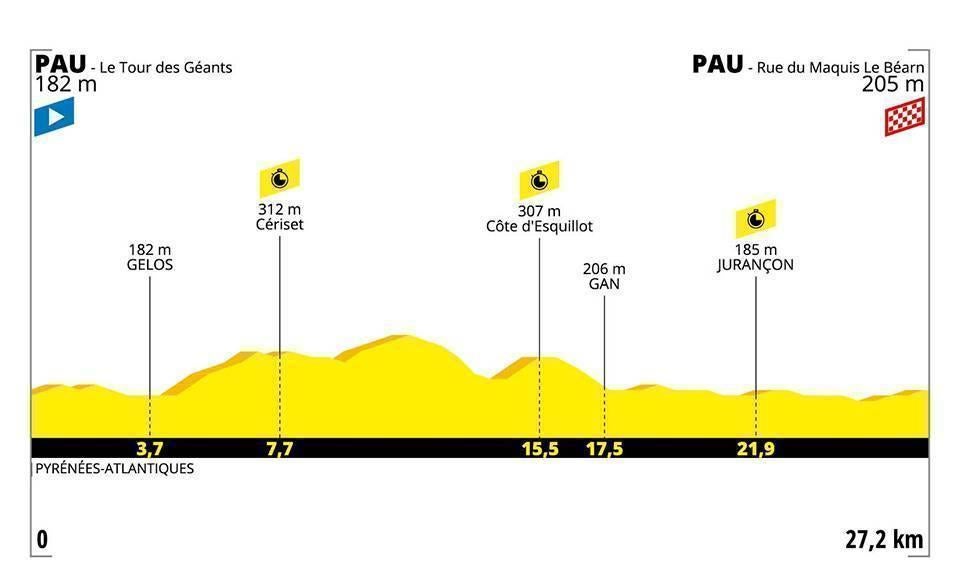 39/64

Stage 13 – Pau to Pau (27.2km, individual time-trial)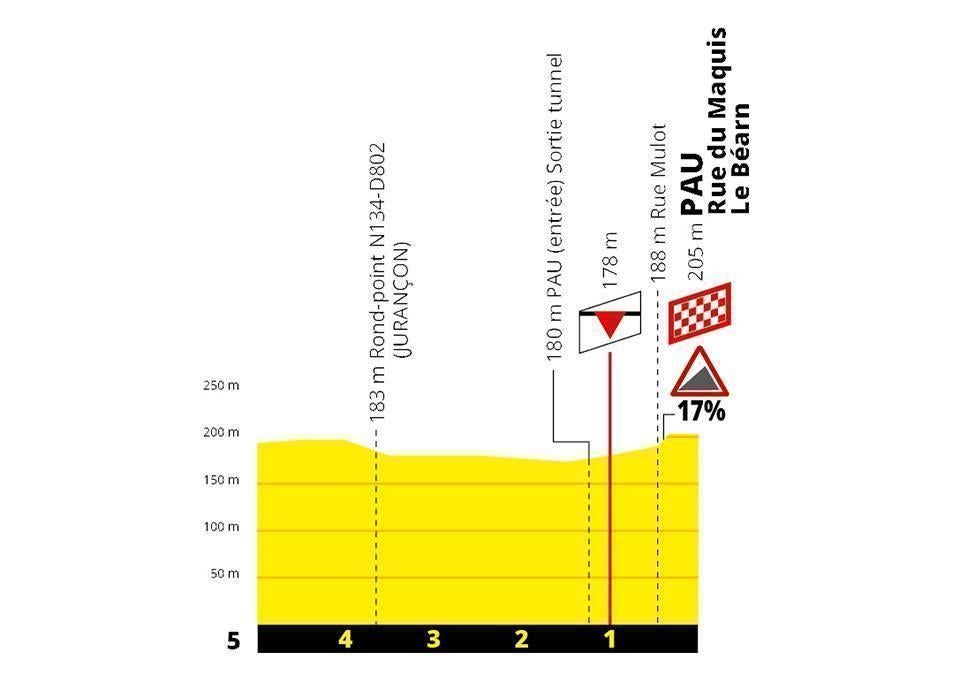 40/64

Stage 13 – Pau to Pau (27.2km, individual time-trial)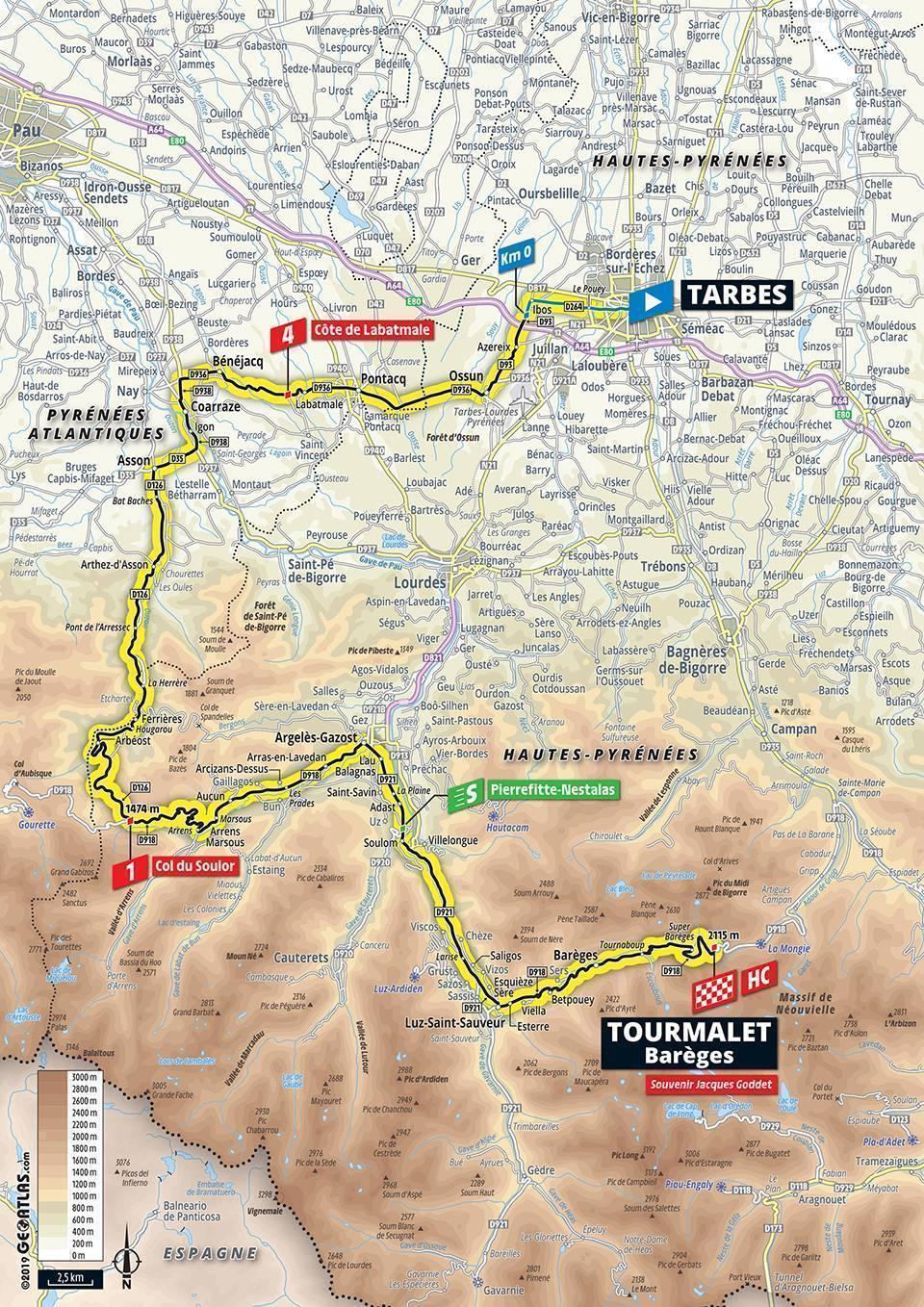 41/64

Stage 14 – Tarbes to Tourmalet Bareges (117.5km, mountainous)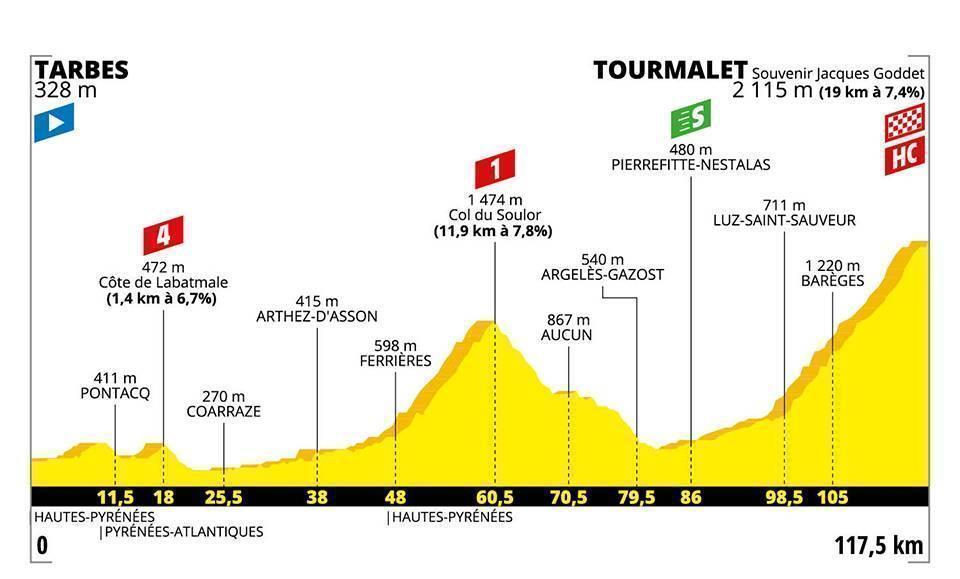 42/64

Stage 14 – Tarbes to Tourmalet Bareges (117.5km, mountainous)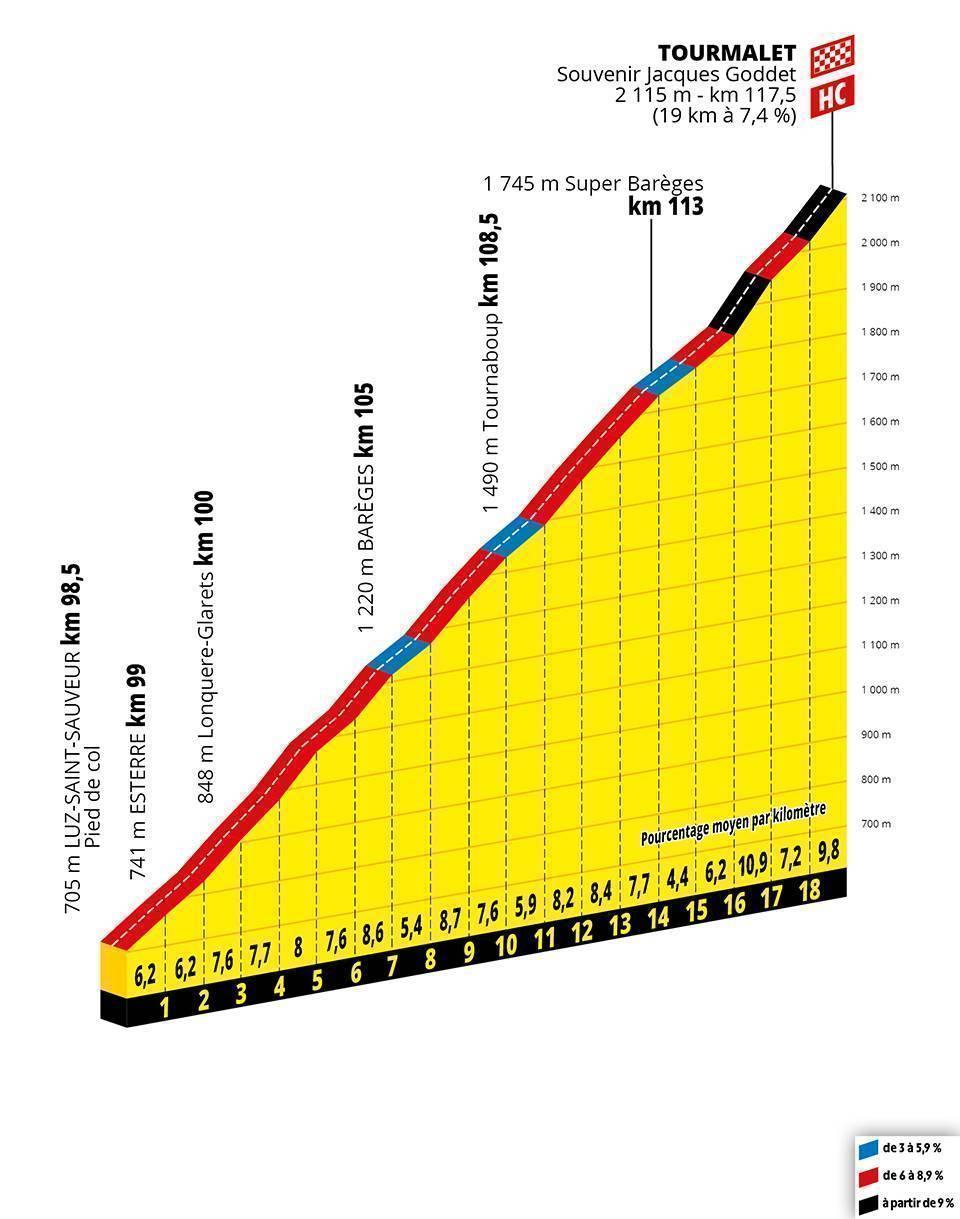 43/64

Stage 14 – Tarbes to Tourmalet Bareges (117.5km, mountainous)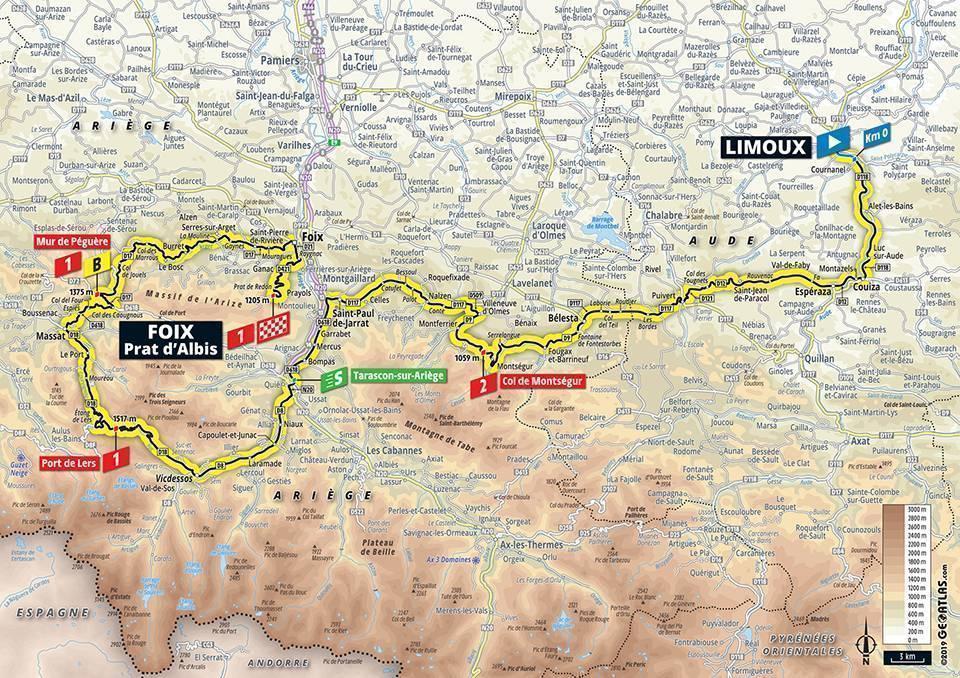 44/64

Stage 15 – Limoux to Foix (185km, mountainous)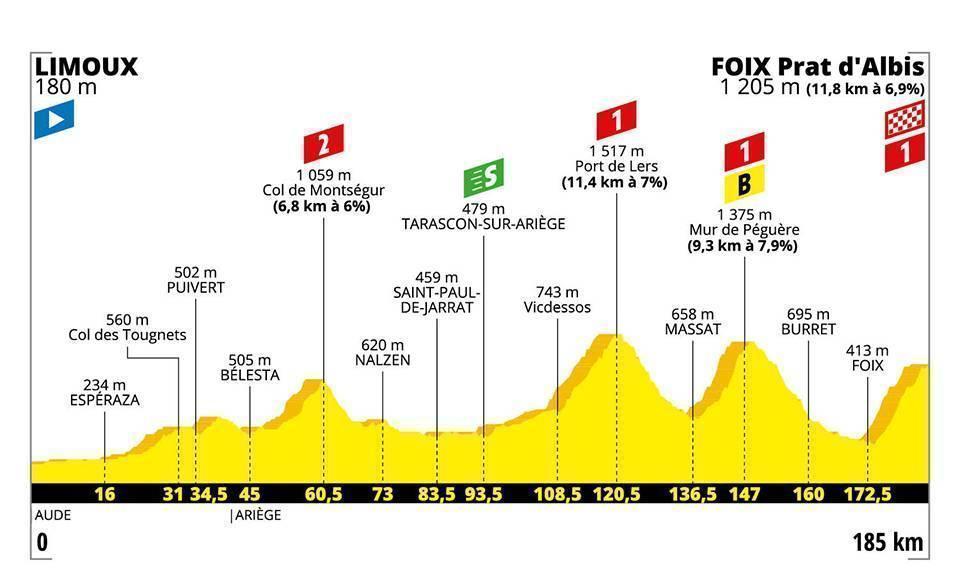 45/64

Stage 15 – Limoux to Foix (185km, mountainous)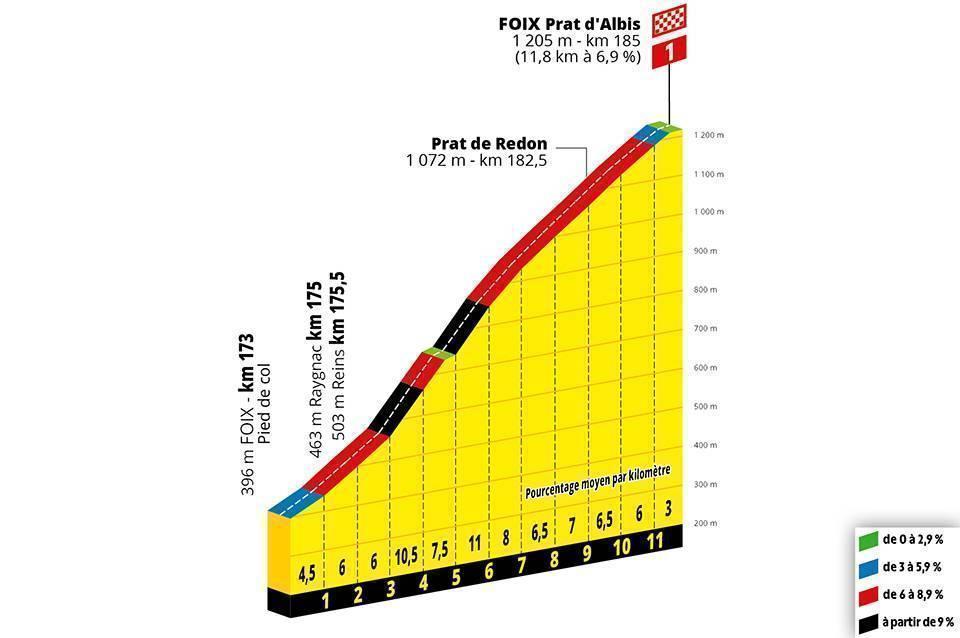 46/64

Stage 15 – Limoux to Foix (185km, mountainous)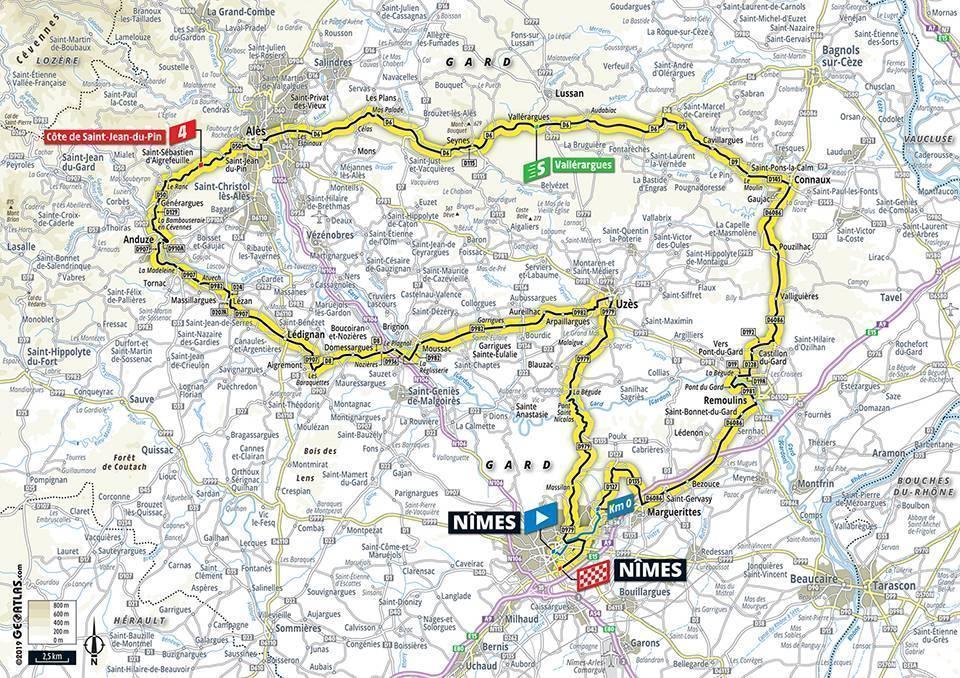 47/64

Stage 16 – Nimes (177km, flat)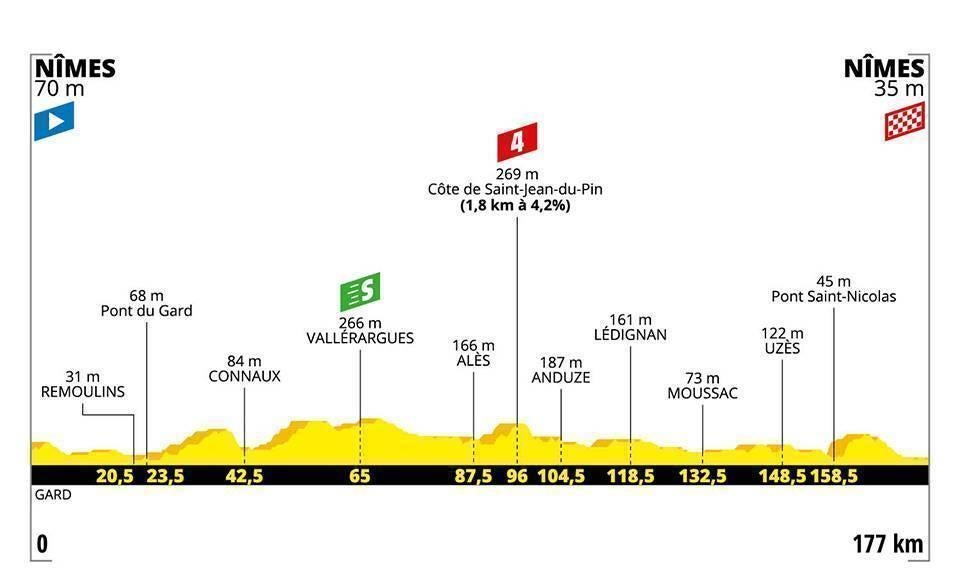 48/64

Stage 16 – Nimes (177km, flat)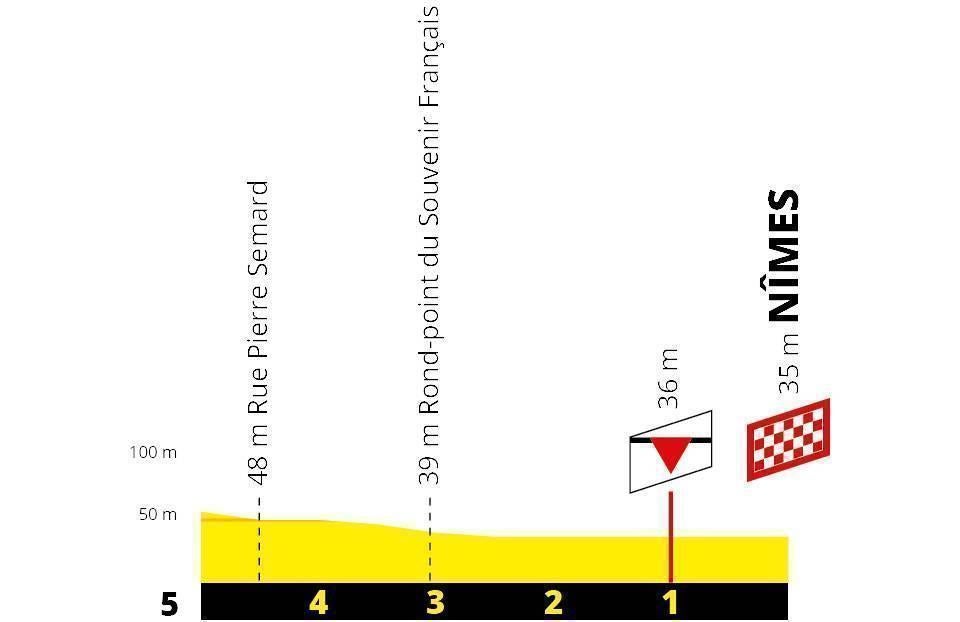 49/64

Stage 16 – Nimes (177km, flat)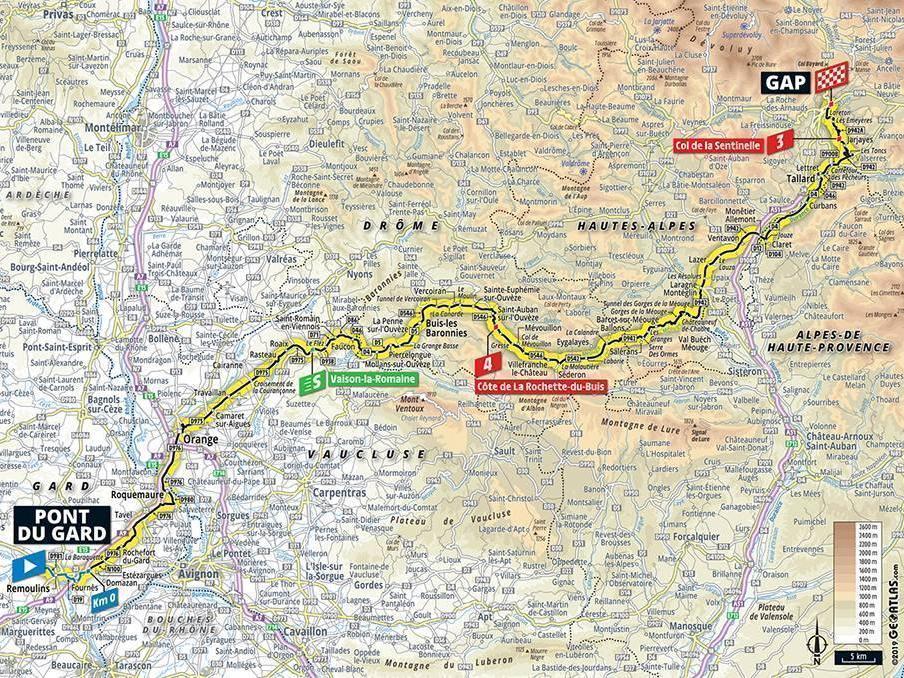 50/64

Stage 17 – Pont du Gard to Gap (200km, hilly)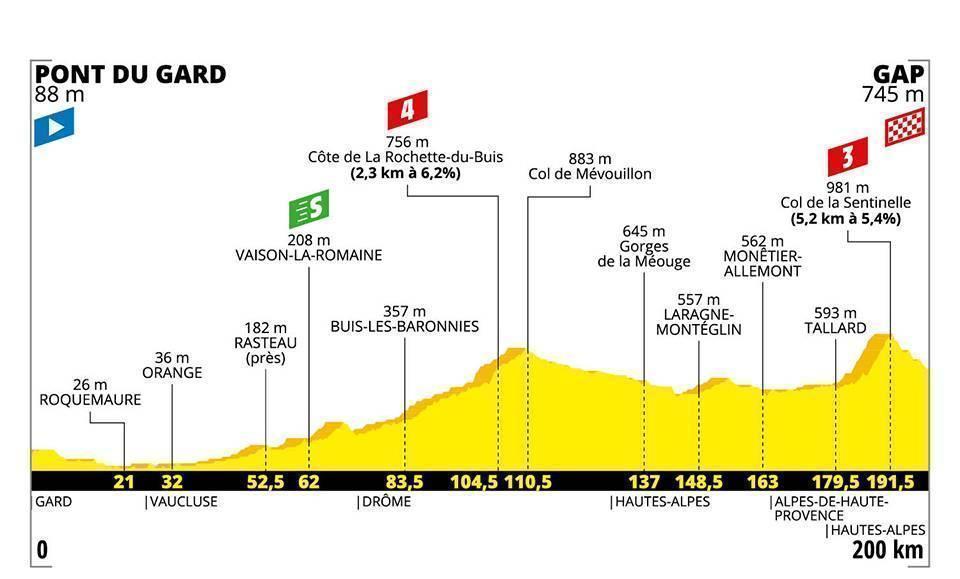 51/64

Stage 17 – Pont du Gard to Gap (200km, hilly)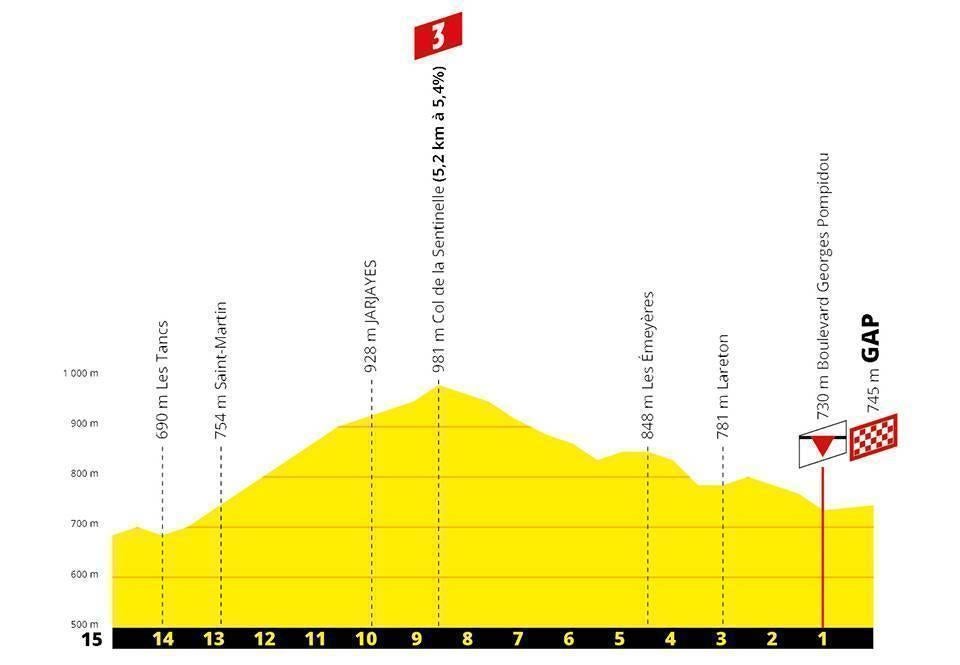 52/64

Stage 17 – Pont du Gard to Gap (200km, hilly)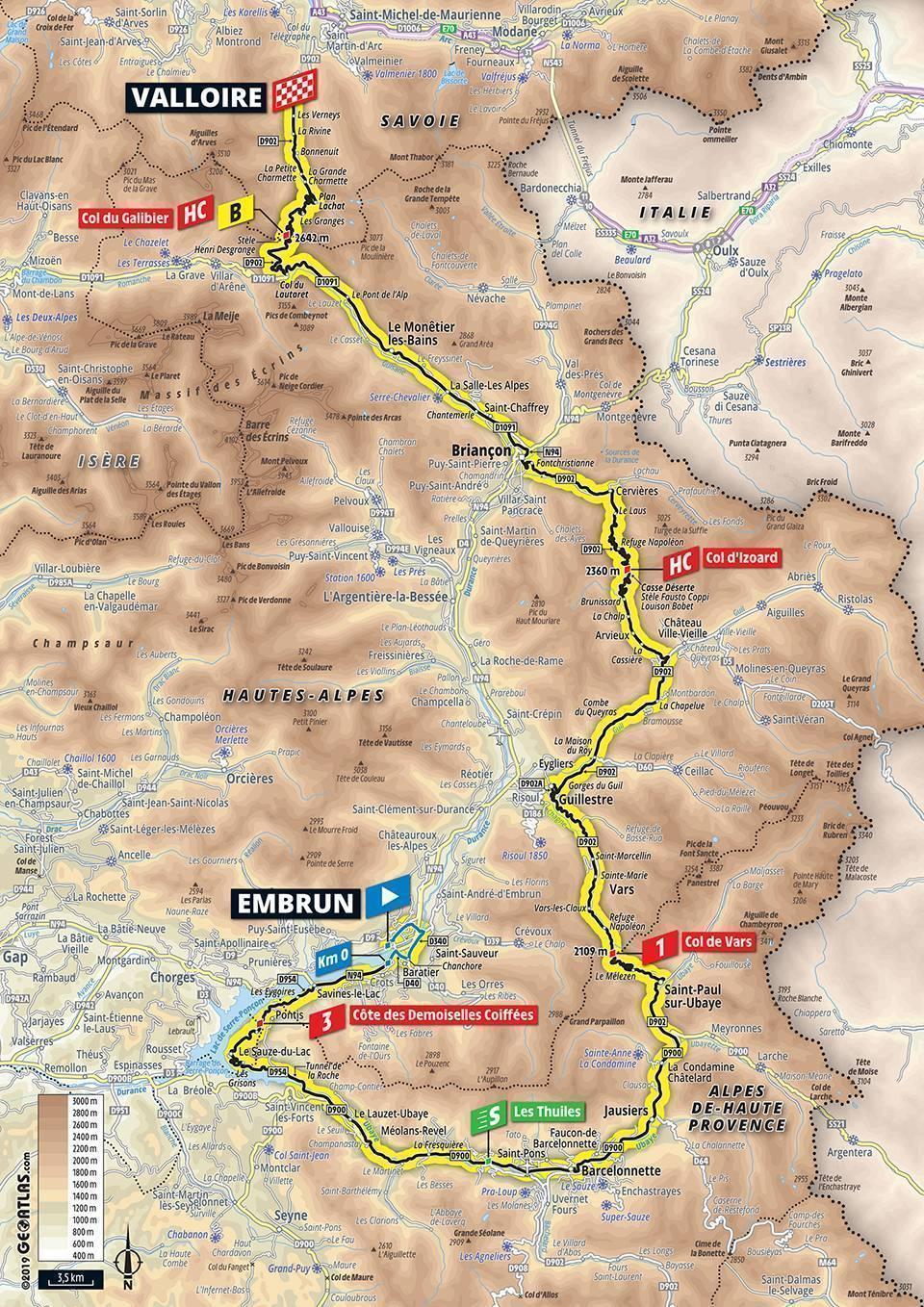 53/64

Stage 18 – Embrun to Valloire (208km, mountainous)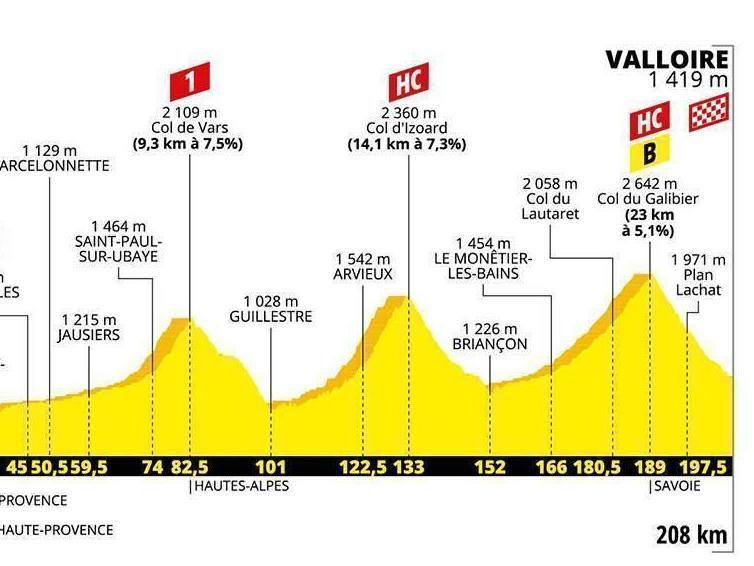 54/64

Stage 18 – Embrun to Valloire (208km, mountainous)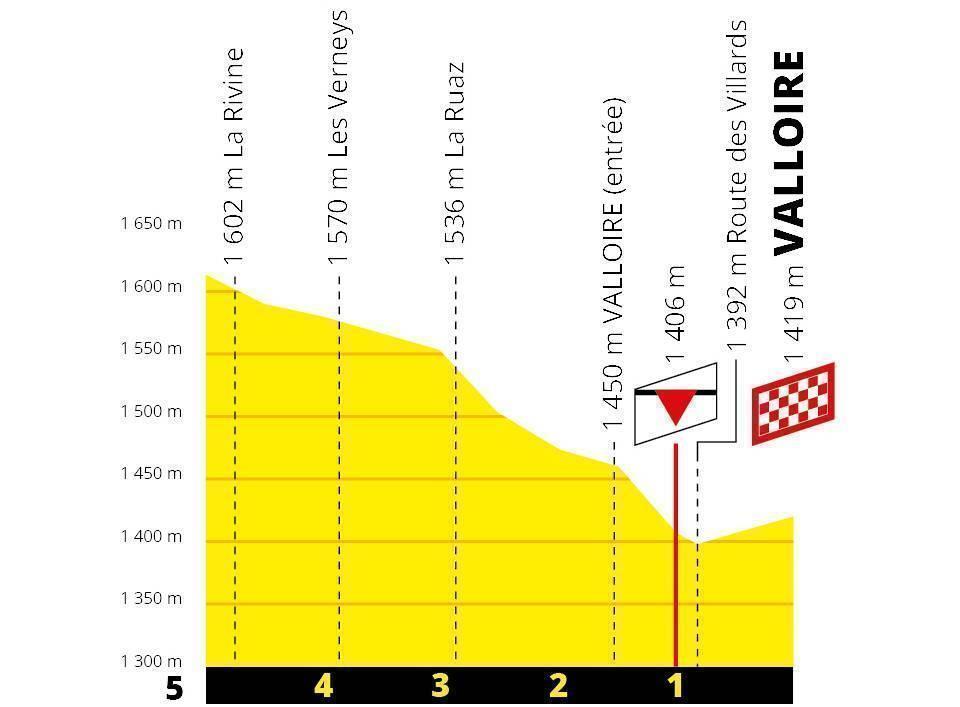 55/64

Stage 18 – Embrun to Valloire (208km, mountainous)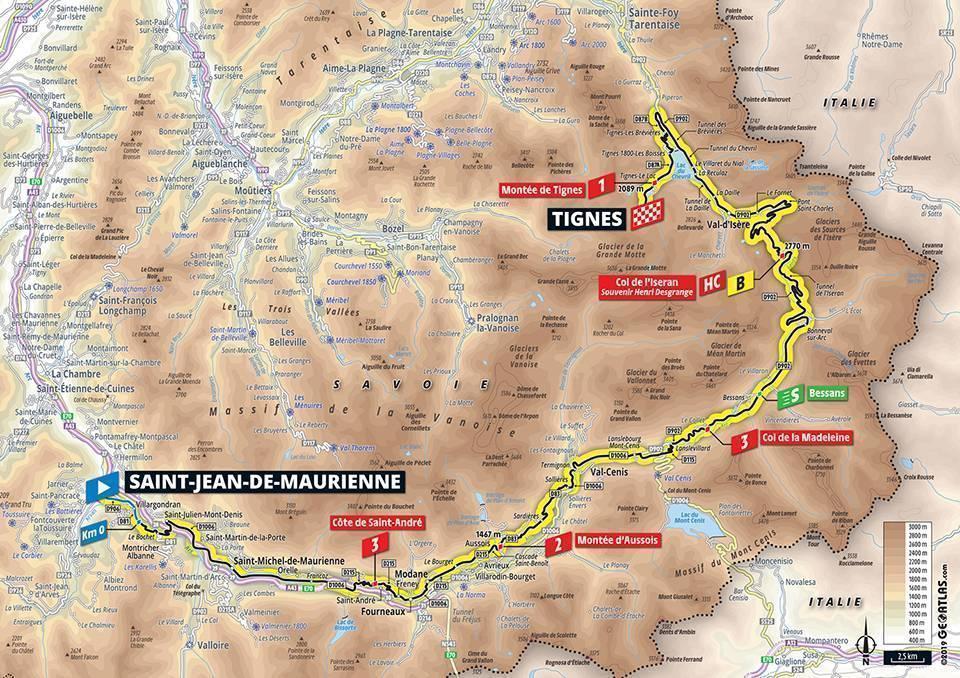 56/64

Stage 19 – Saint-Jean-de-Mauruenne to Tignes (126.5km, mountainous)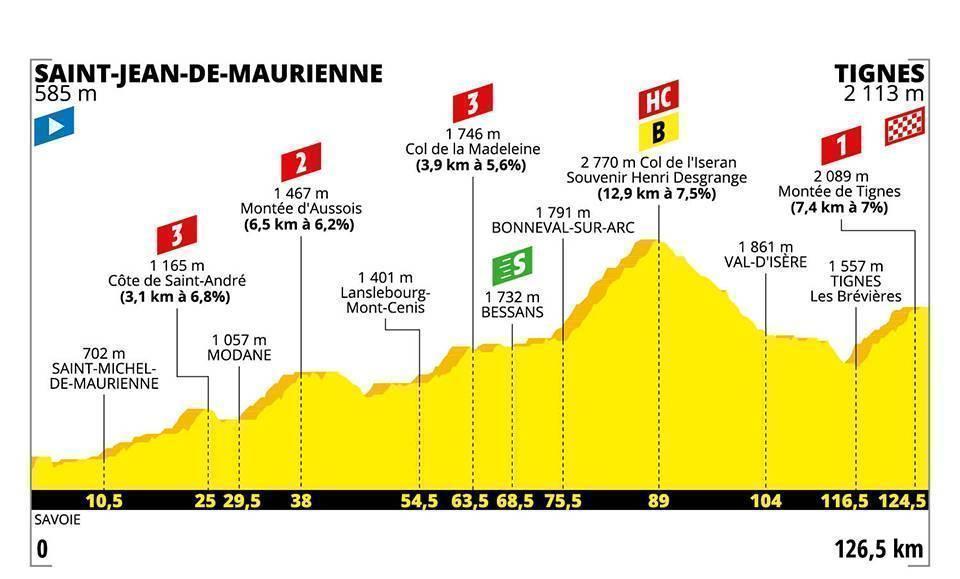 57/64

Stage 19 – Saint-Jean-de-Mauruenne to Tignes (126.5km, mountainous)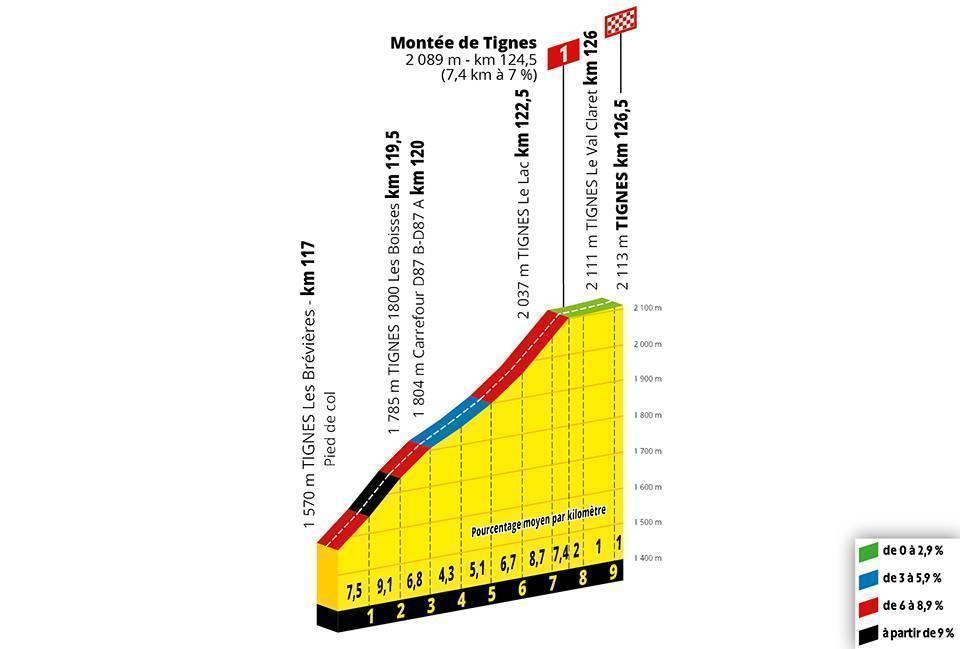 58/64

Stage 19 – Saint-Jean-de-Mauruenne to Tignes (126.5km, mountainous)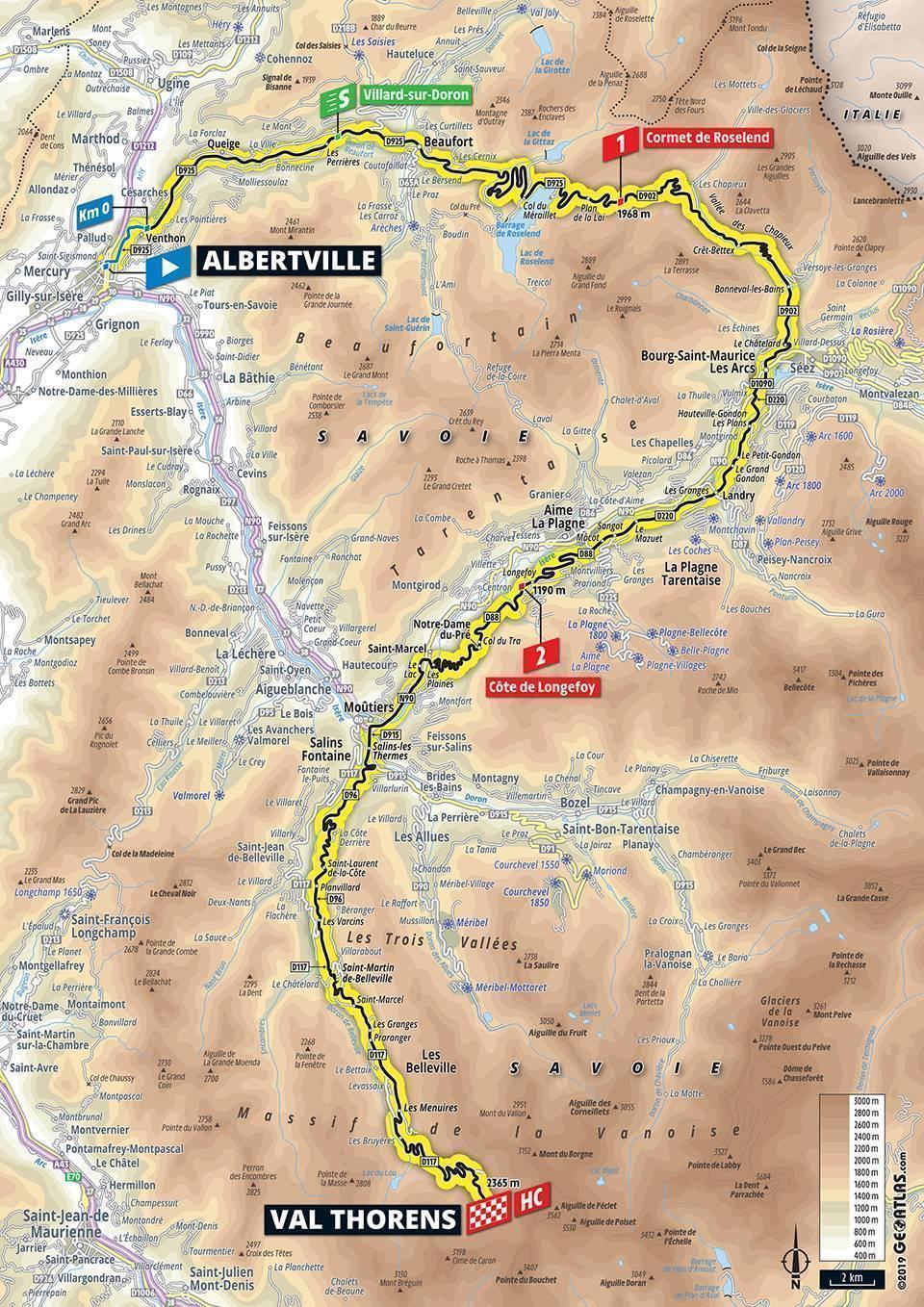 59/64

Stage 20 – Albertville to Val Thorens (130km, mountainous)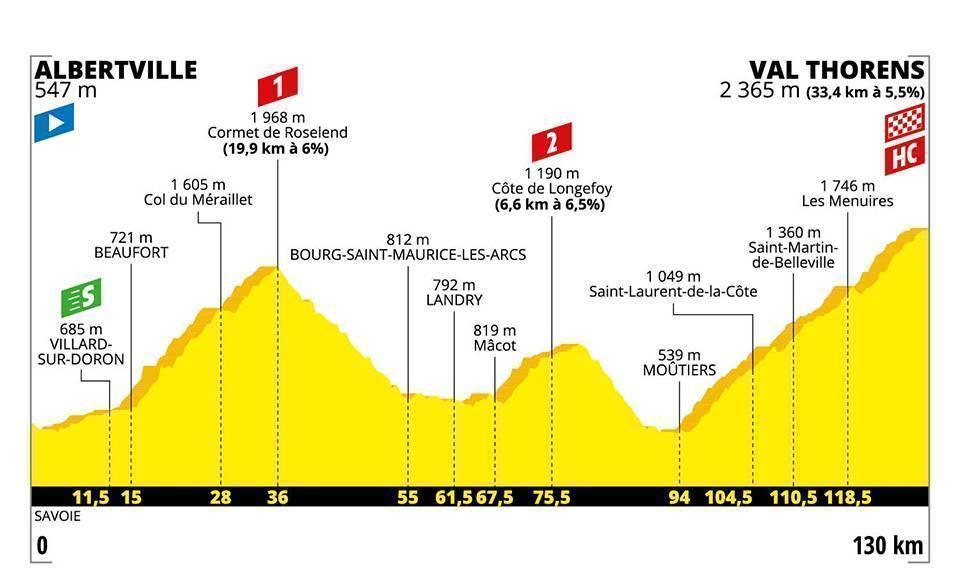 60/64

Stage 20 – Albertville to Val Thorens (130km, mountainous)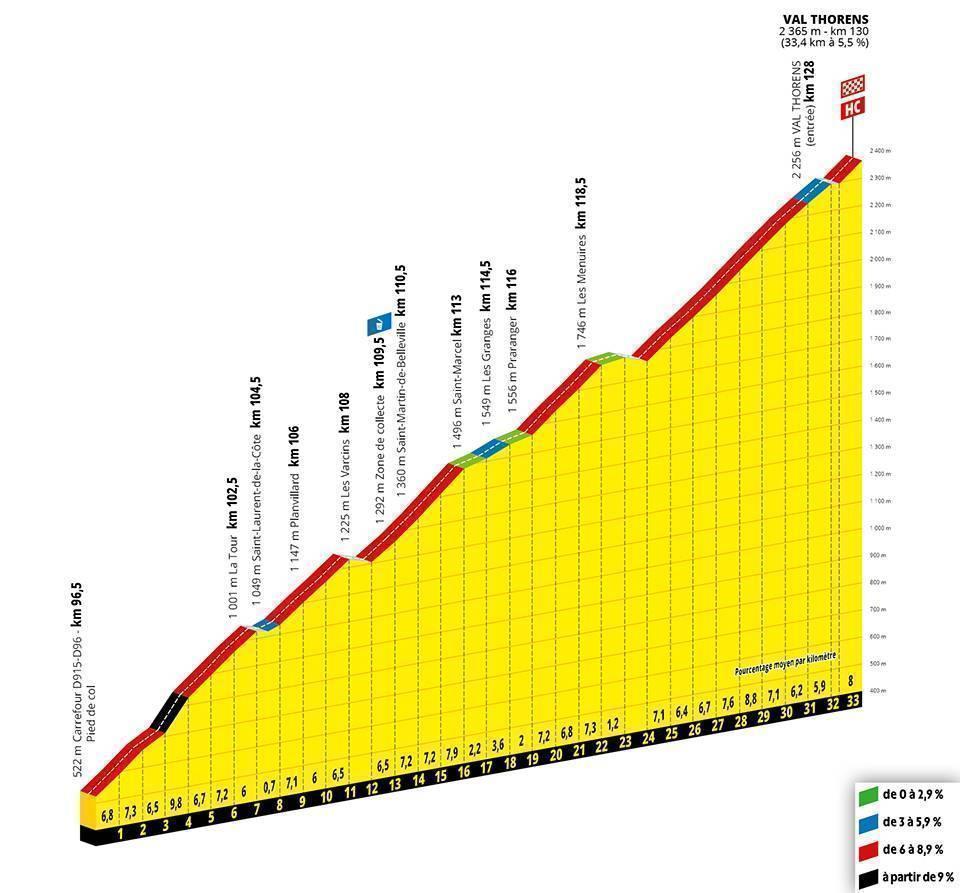 61/64

Stage 20 – Albertville to Val Thorens (130km, mountainous)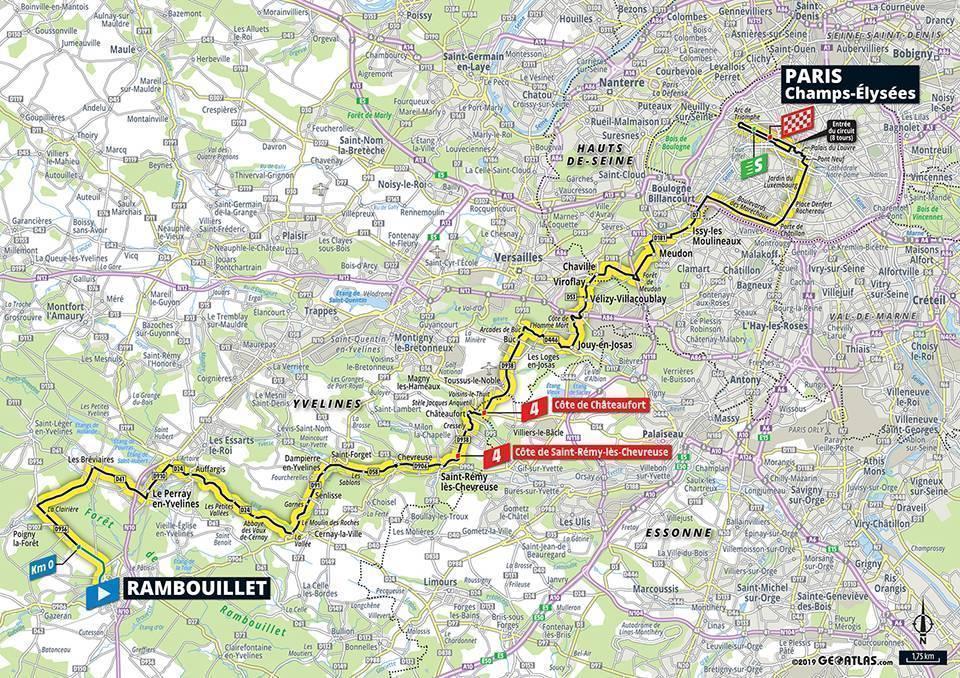 62/64

Stage 21 – Rambouillet to Champs-Elysees (128km, flat)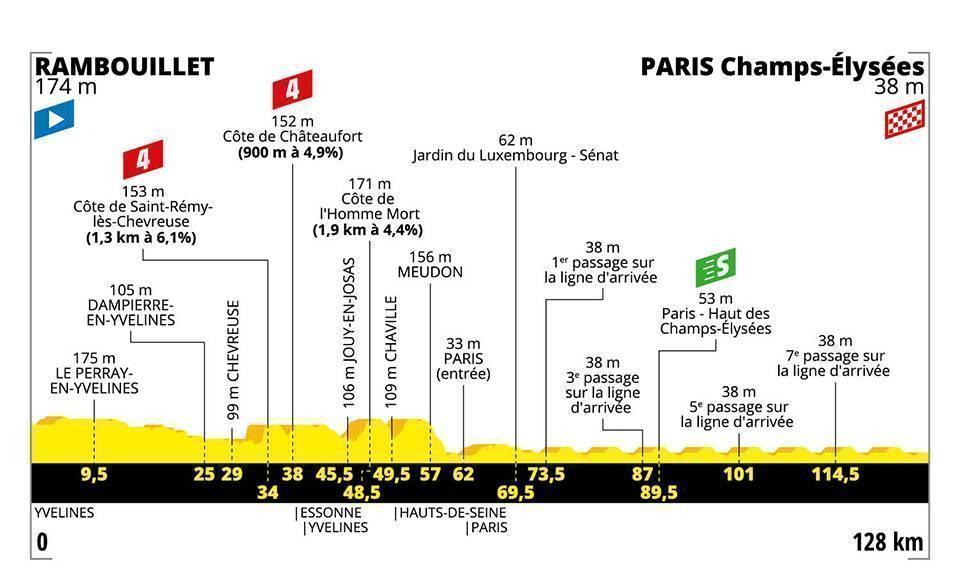 63/64

Stage 21 – Rambouillet to Champs-Elysees (128km, flat)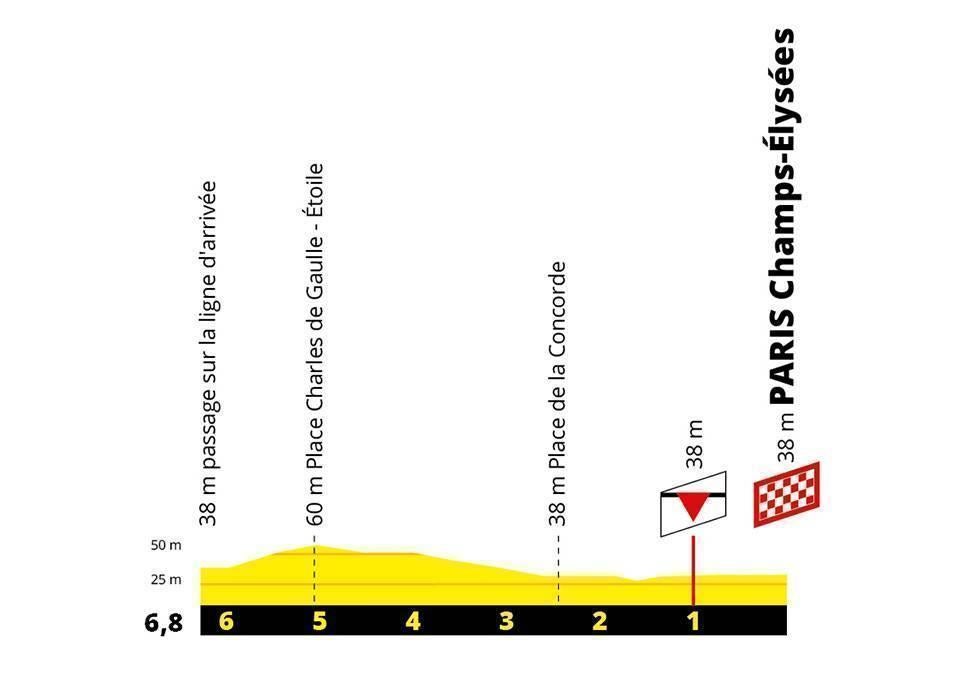 64/64

Stage 21 – Rambouillet to Champs-Elysees (128km, flat)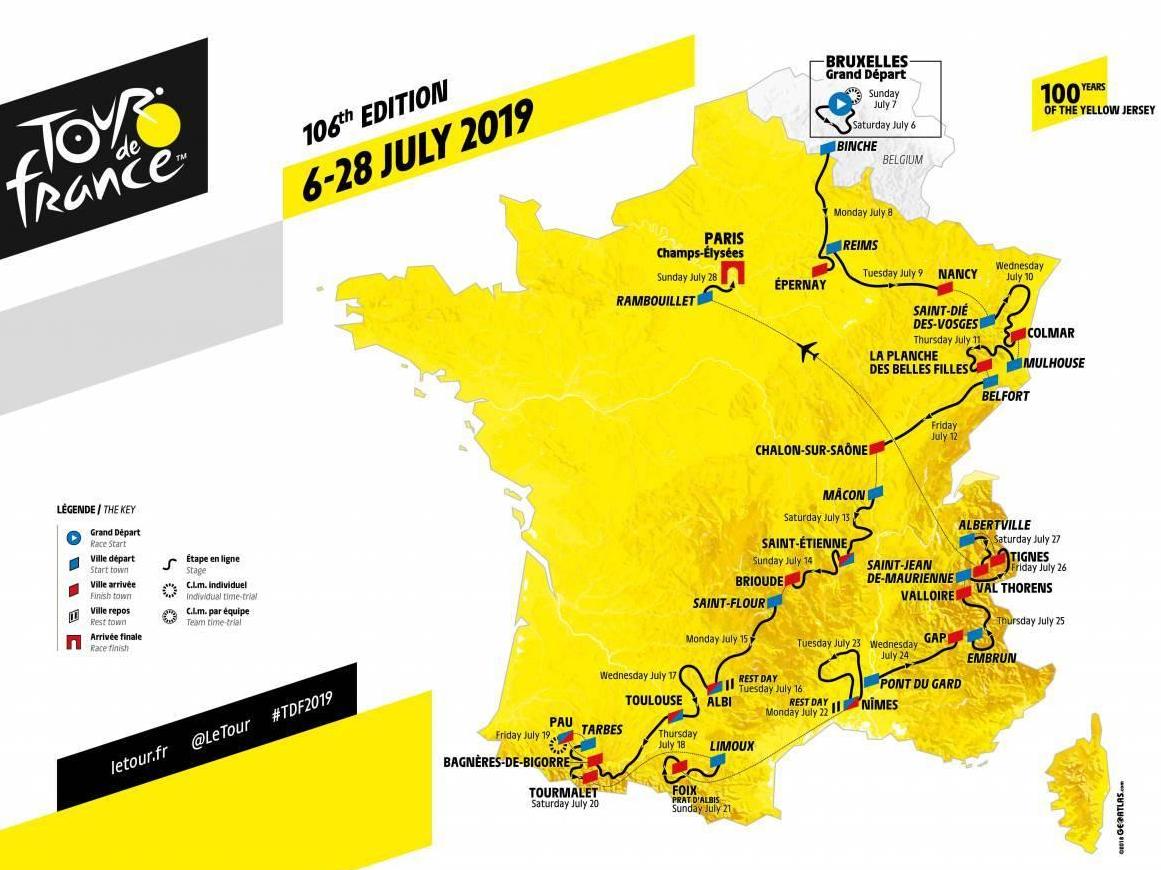 1/64

2019 Tour de France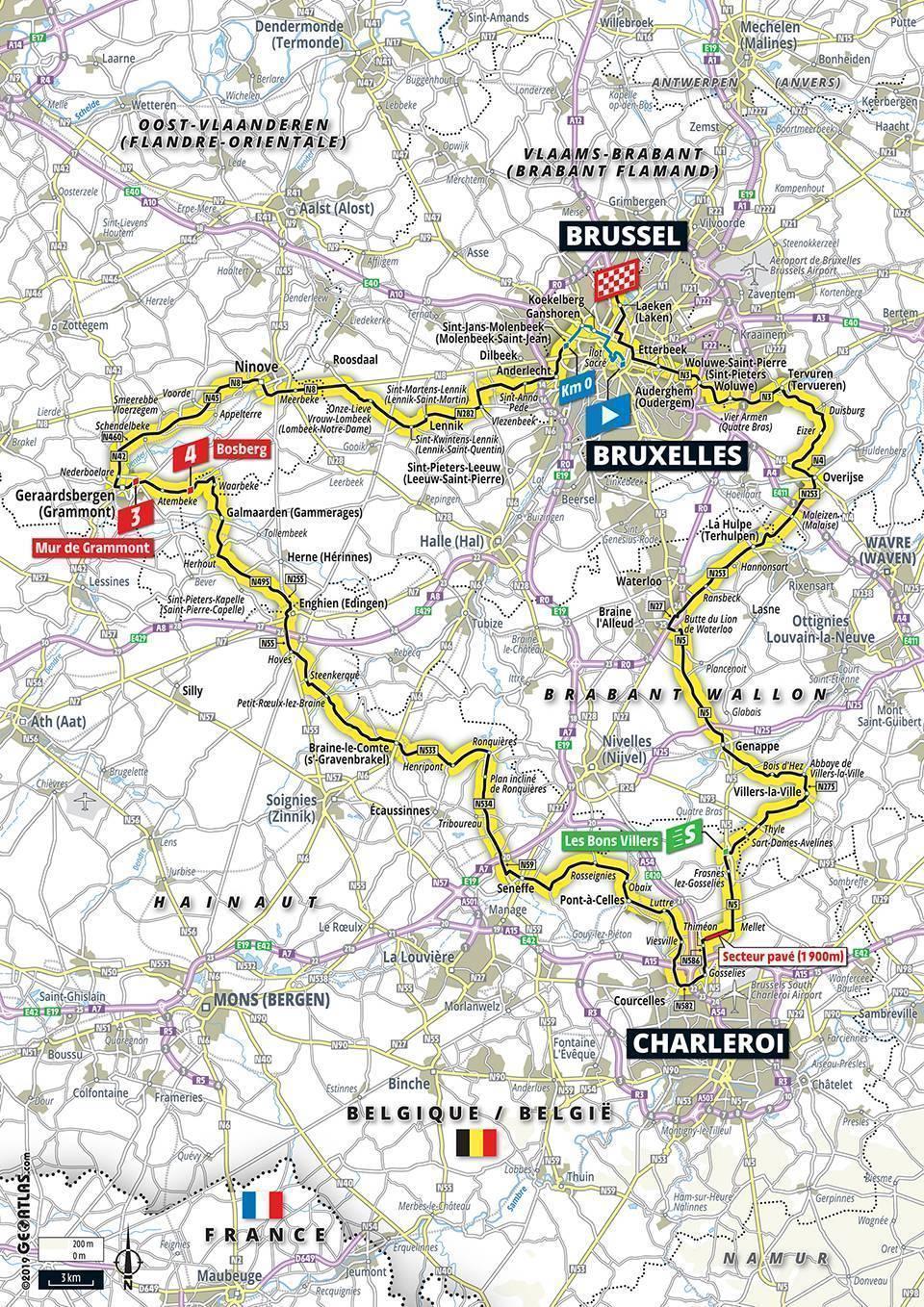 2/64

Stage 1, Grand Depart – Brussels (194.5km, flat)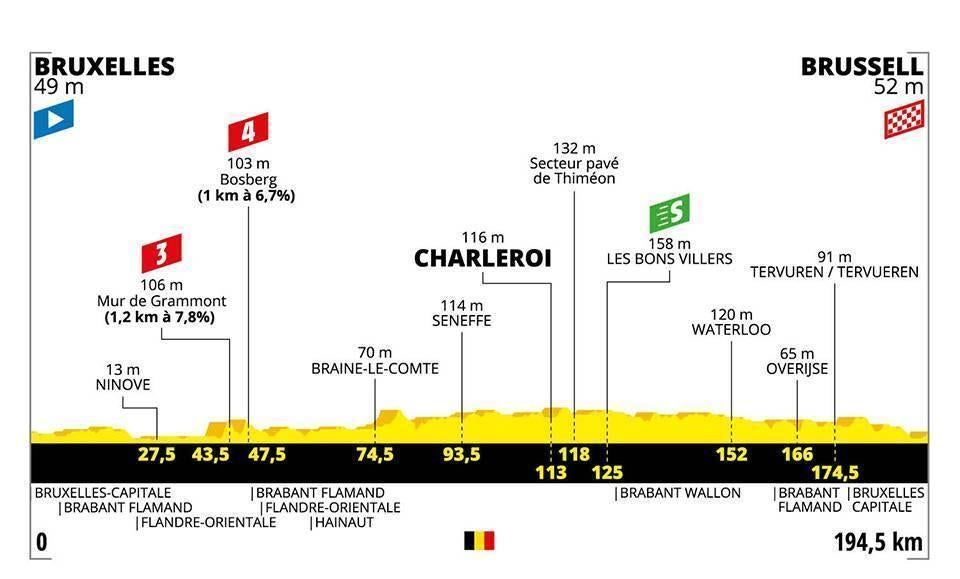 3/64

Stage 1, Grand Depart – Brussels (194.5km, flat)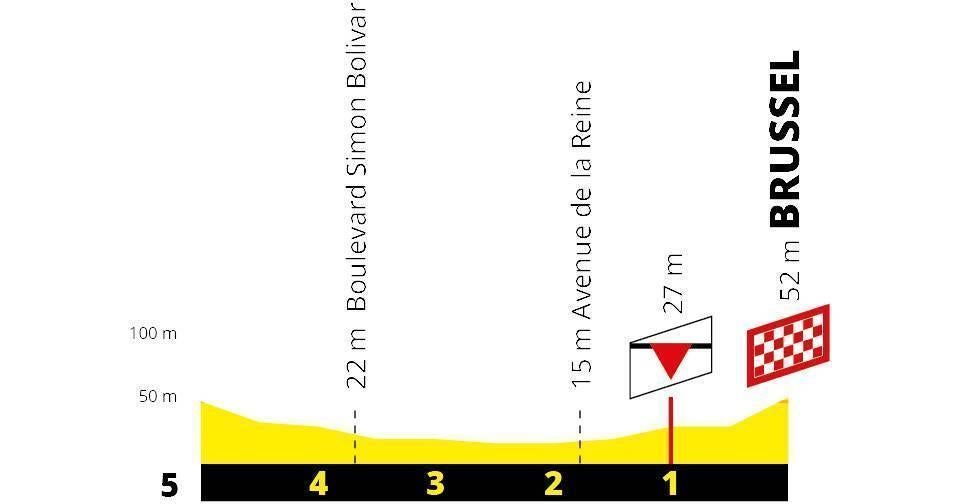 4/64

Stage 1, Grand Depart – Brussels (194.5km, flat)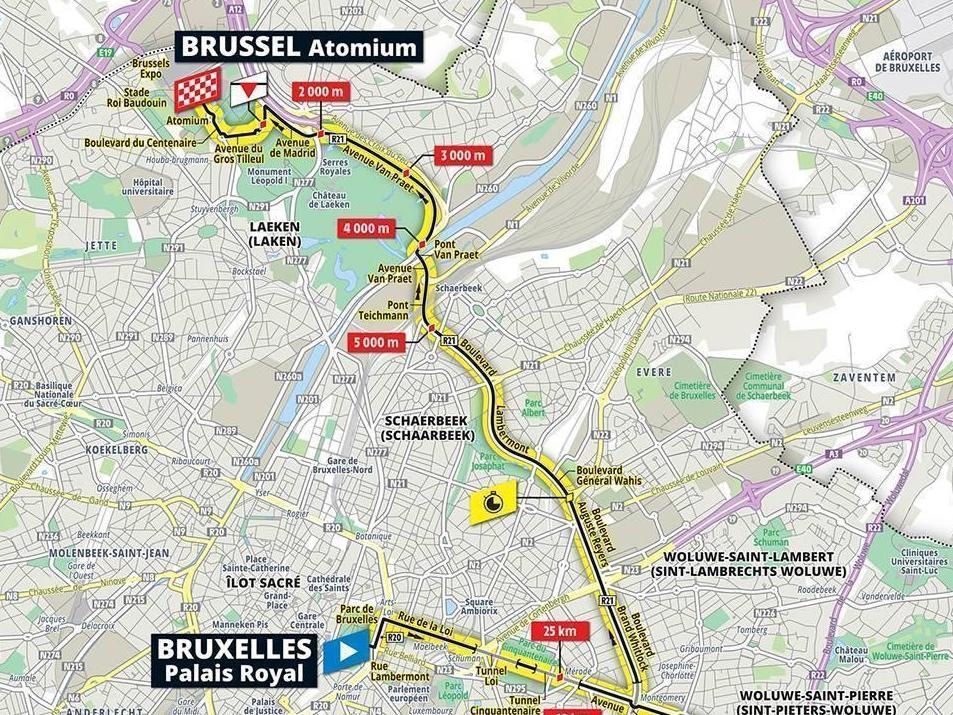 5/64

Stage 2 – Brussels (27.6km, team time-trial)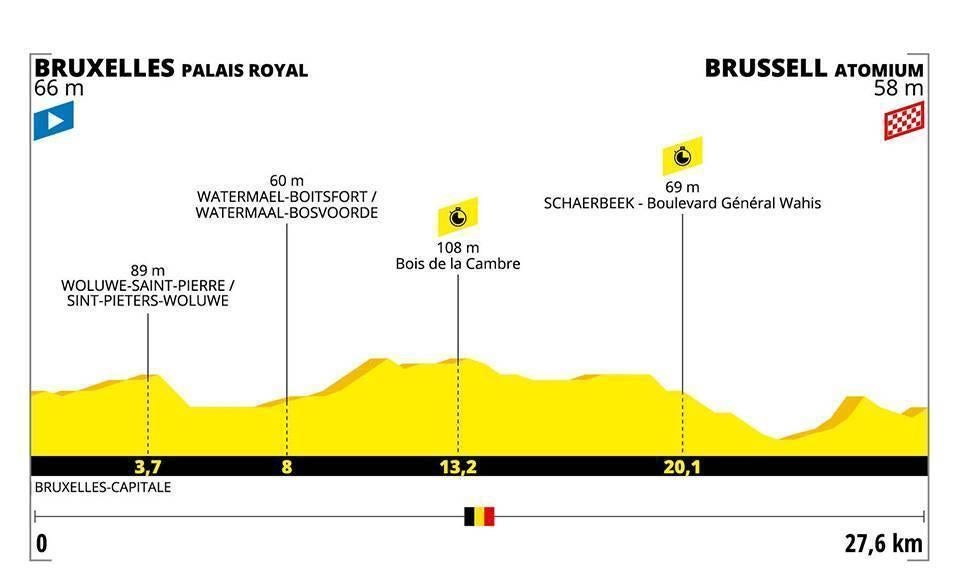 6/64

Stage 2 – Brussels (27.6km, team time-trial)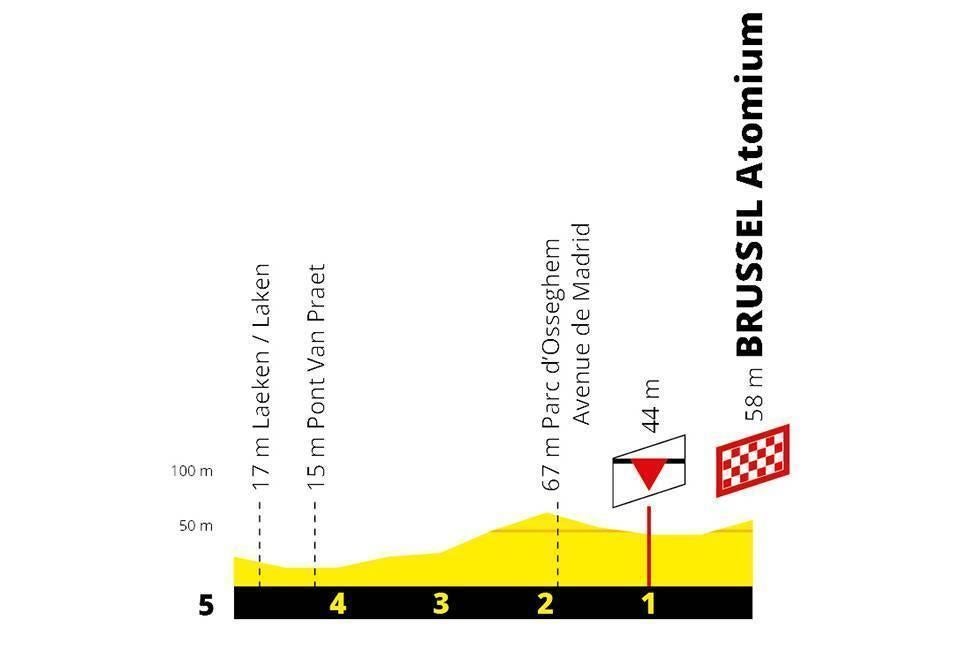 7/64

Stage 2 – Brussels (27.6km, team time-trial)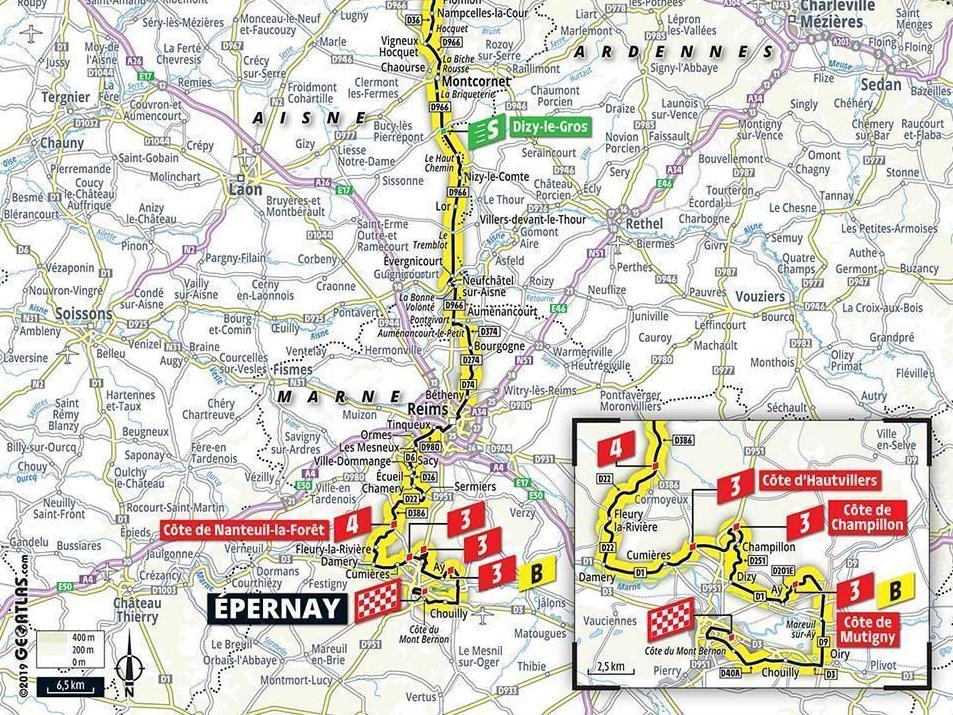 8/64

Stage 3 – Binche to Epernay (215km, hilly)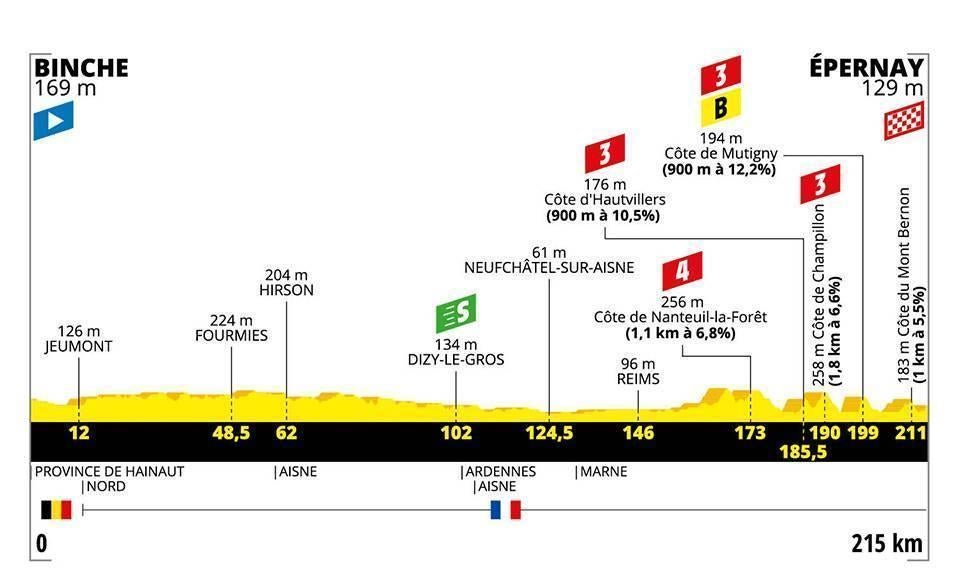 9/64

Stage 3 – Binche to Epernay (215km, hilly)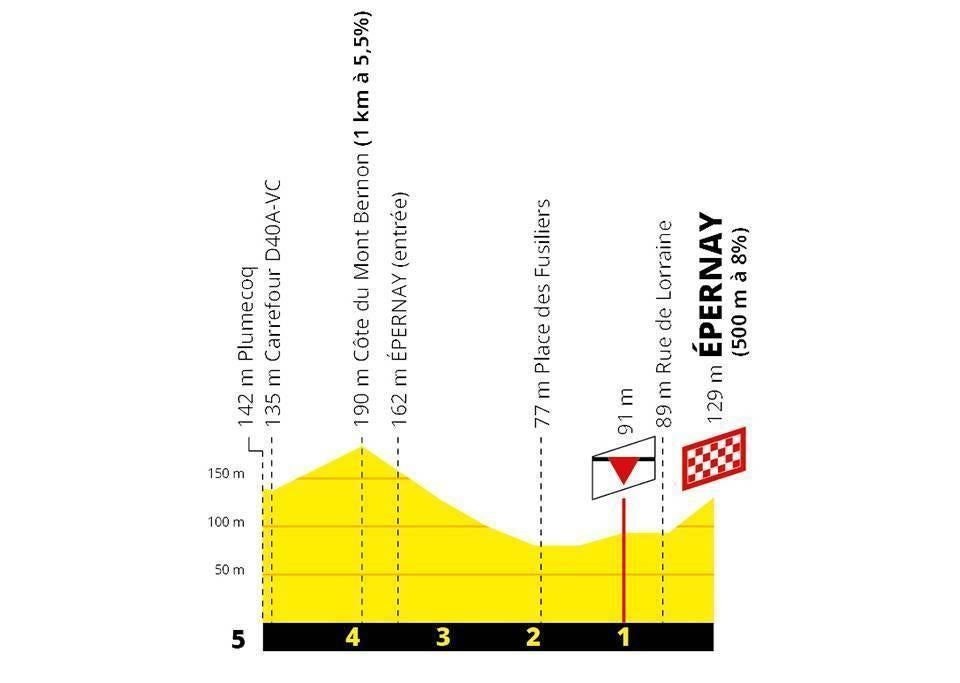 10/64

Stage 3 – Binche to Epernay (215km, hilly)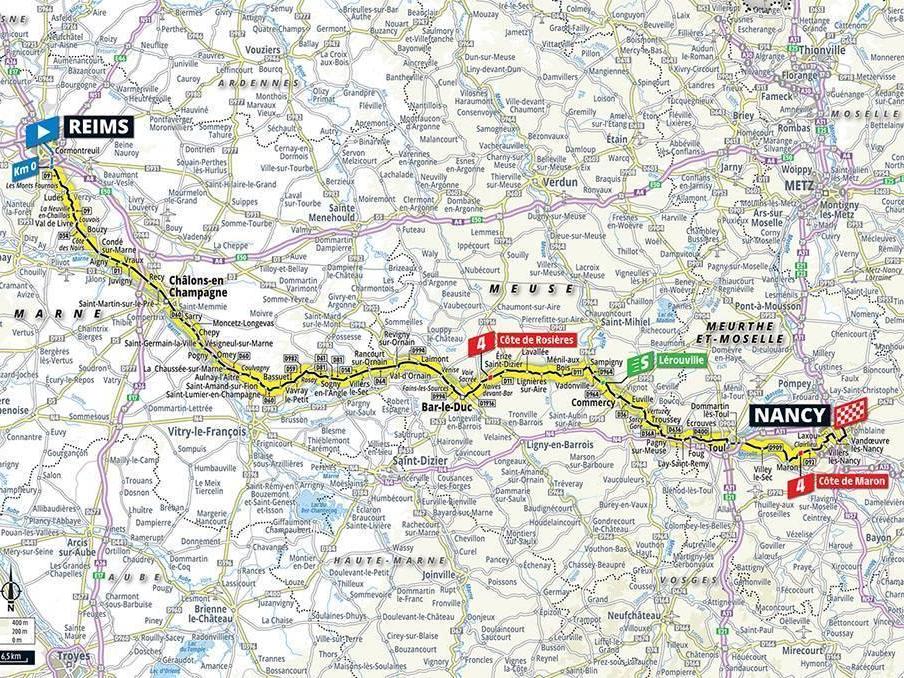 11/64

Stage 4 – Reims to Nancy (213.5km, flat)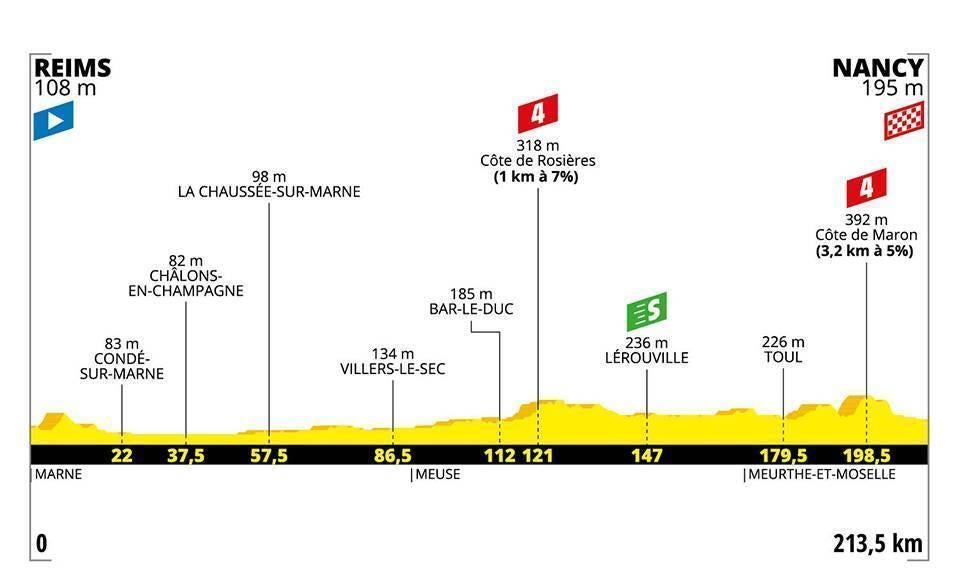 12/64

Stage 4 – Reims to Nancy (213.5km, flat)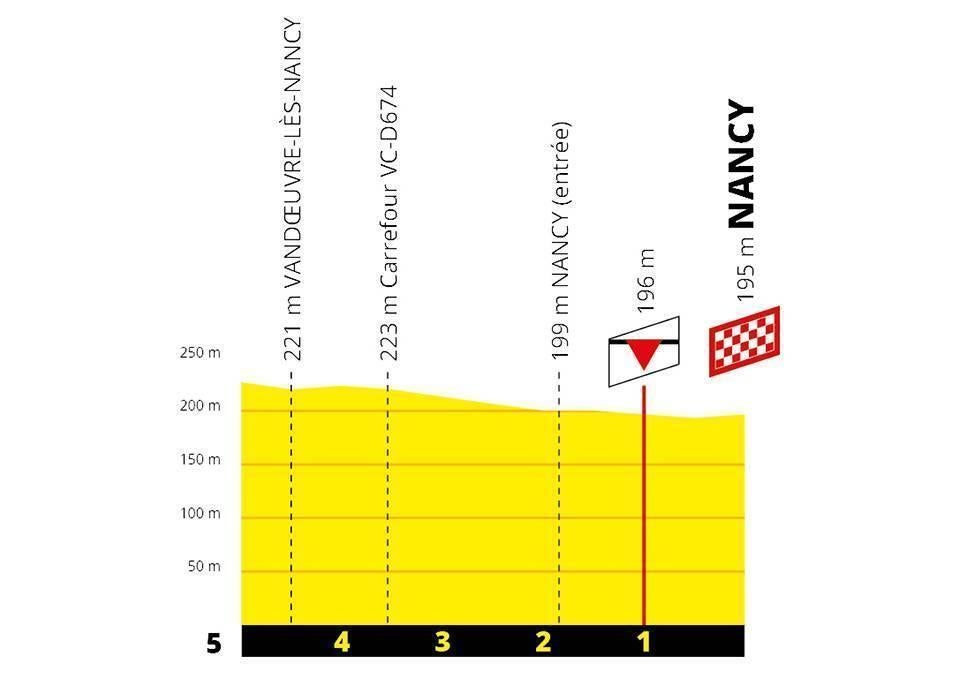 13/64

Stage 4 – Reims to Nancy (213.5km, flat)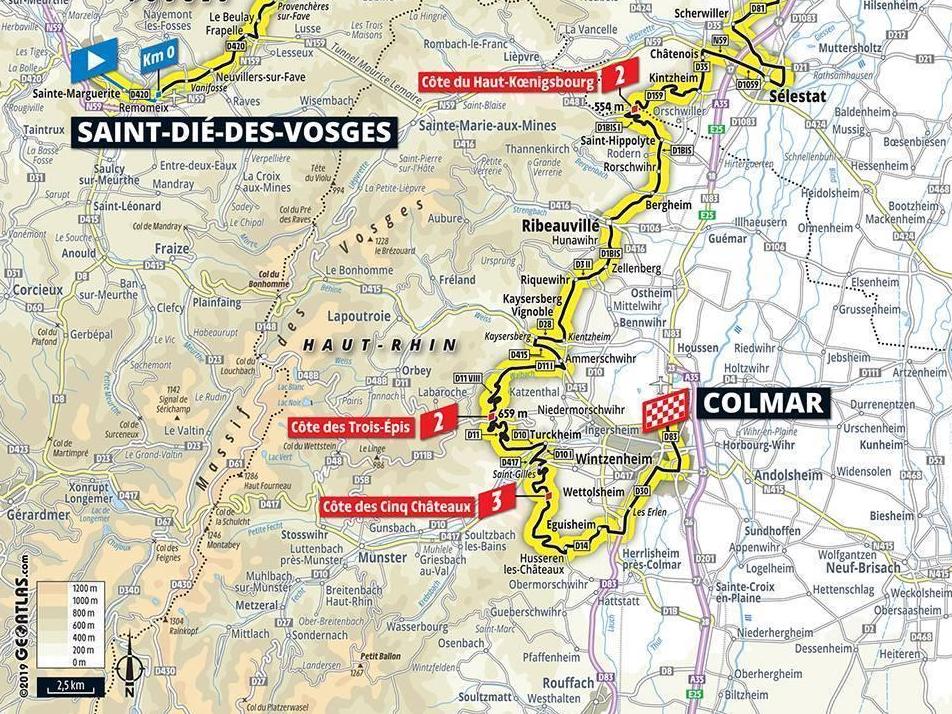 14/64

Stage 5 – Saint-die-des-Vosges to Colmar (175.5km, hilly)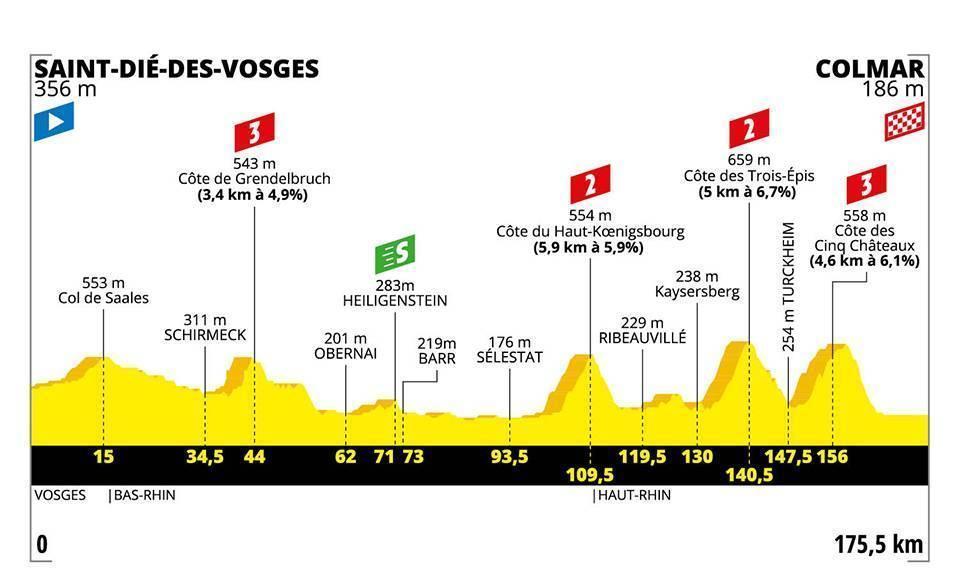 15/64

Stage 5 – Saint-die-des-Vosges to Colmar (175.5km, hilly)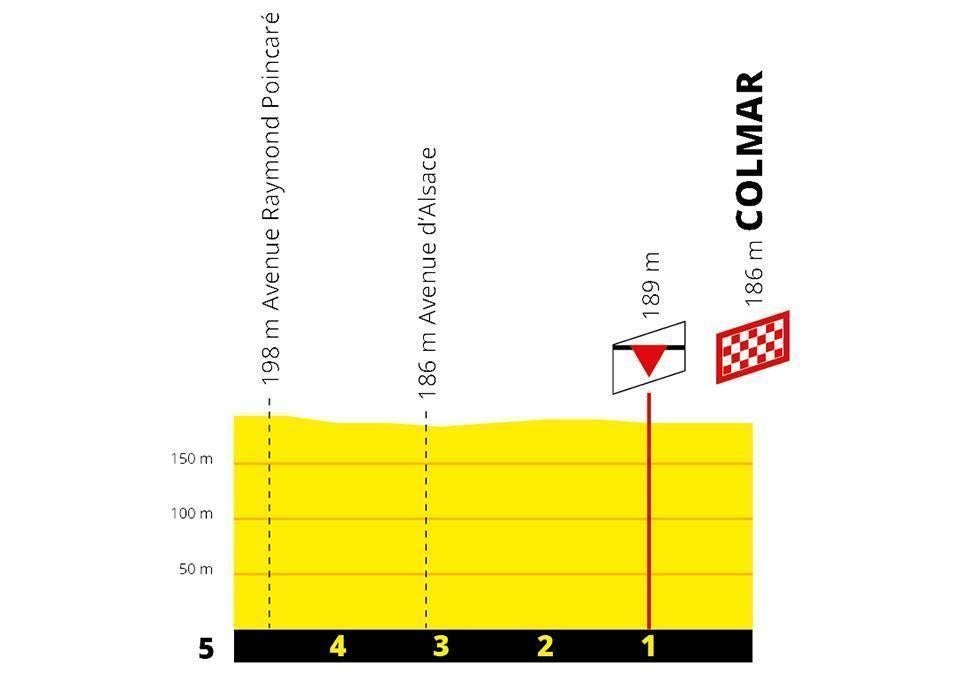 16/64

Stage 5 – Saint-die-des-Vosges to Colmar (175.5km, hilly)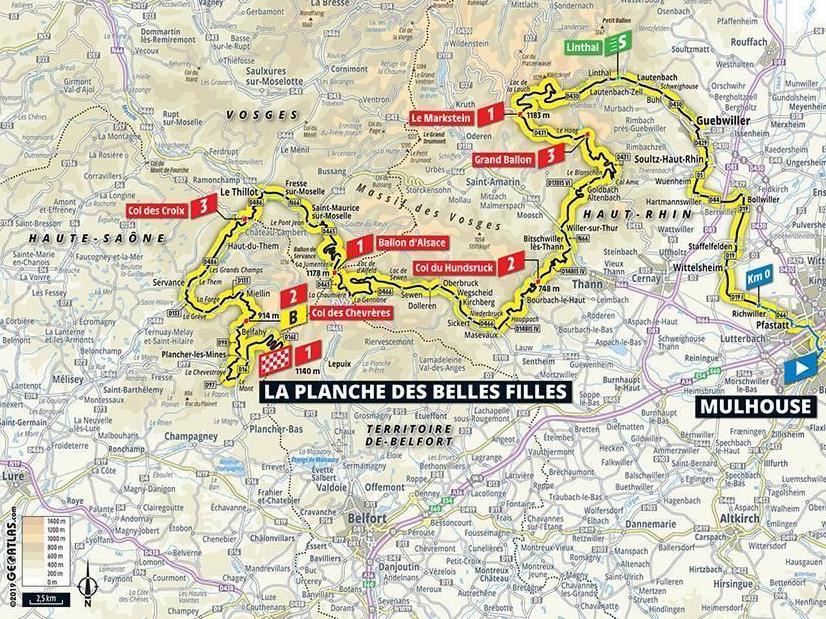 17/64

Stage 6 – Mulhouse to La Planche des Belles Filles (160.5km, mountainous)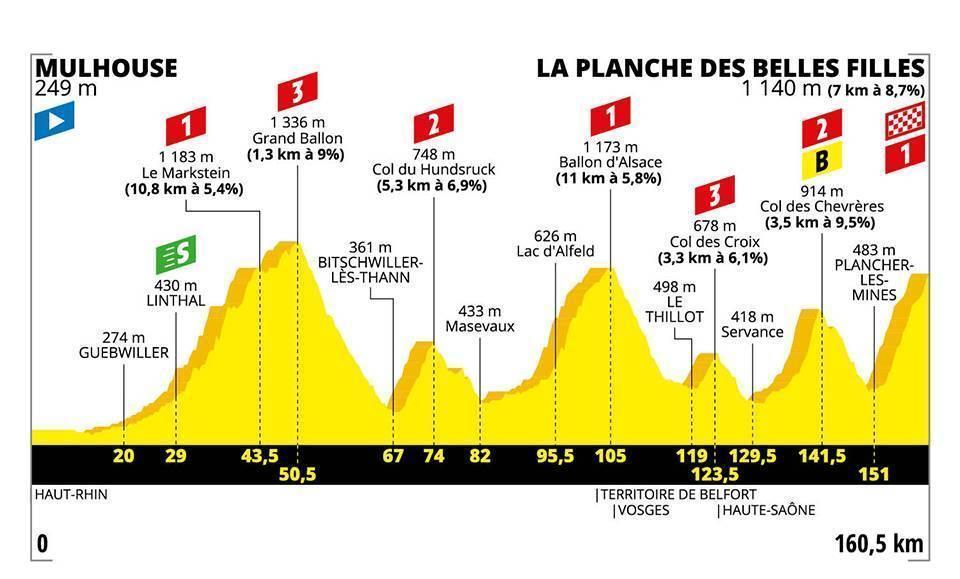 18/64

Stage 6 – Mulhouse to La Planche des Belles Filles (160.5km, mountainous)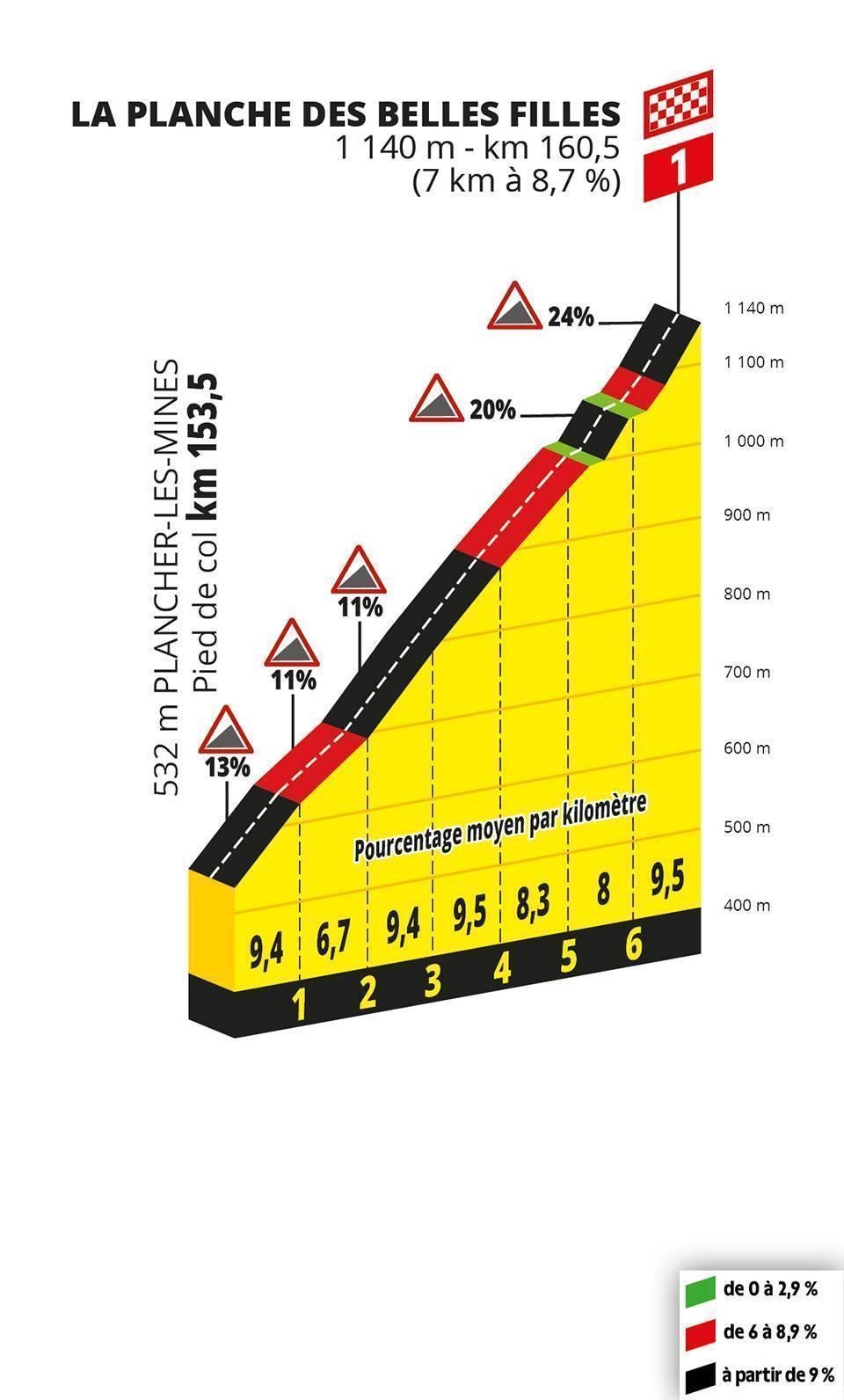 19/64

Stage 6 – Mulhouse to La Planche des Belles Filles (160.5km, mountainous)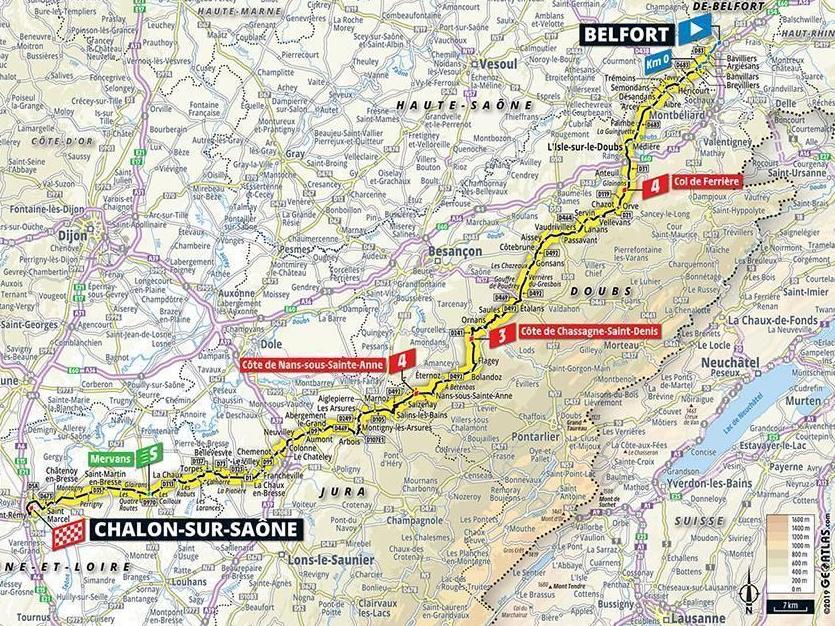 20/64

Stage 7 – Belfort to Chalon-sur-Saone (230km, flat)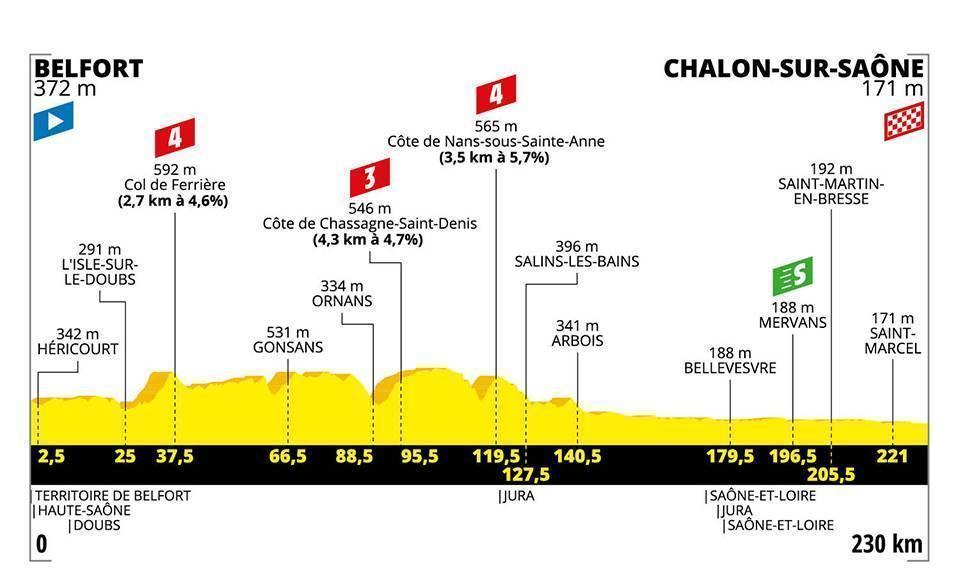 21/64

Stage 7 – Belfort to Chalon-sur-Saone (230km, flat)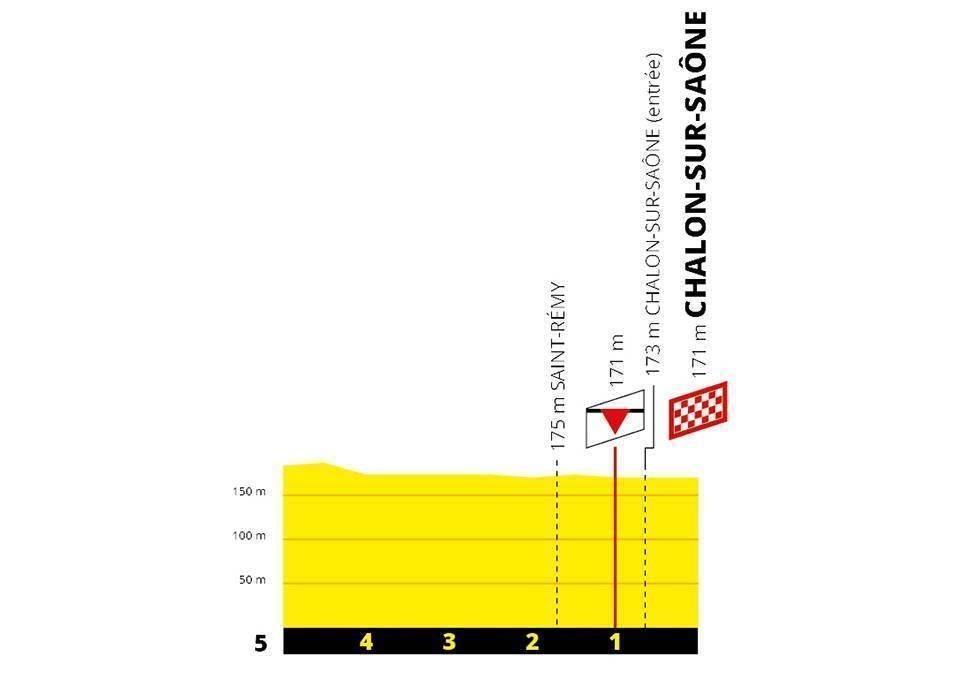 22/64

Stage 7 – Belfort to Chalon-sur-Saone (230km, flat)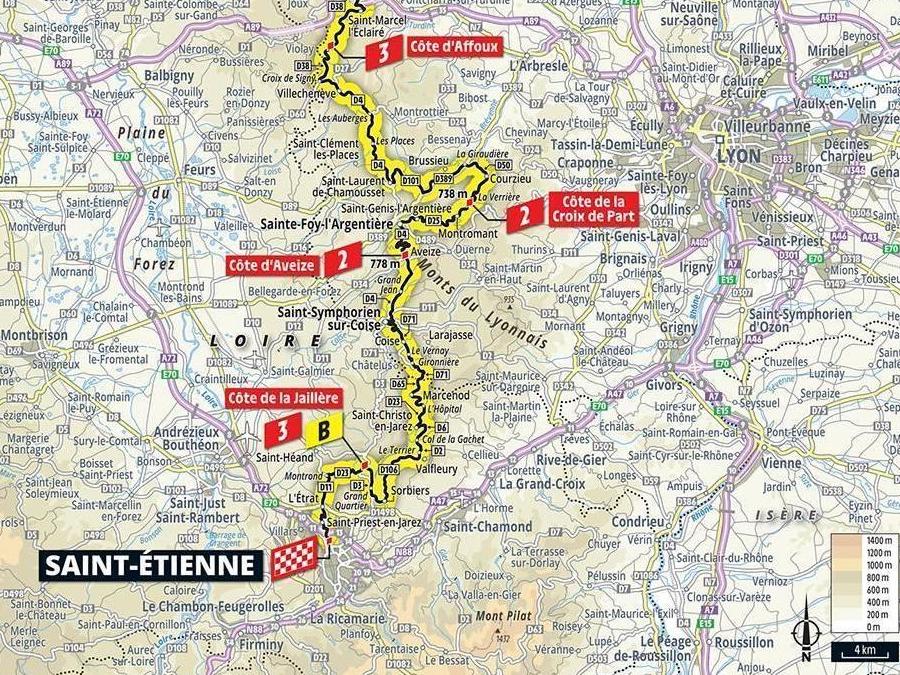 23/64

Stage 8 – Macon to Saint Etienne (200km, hilly)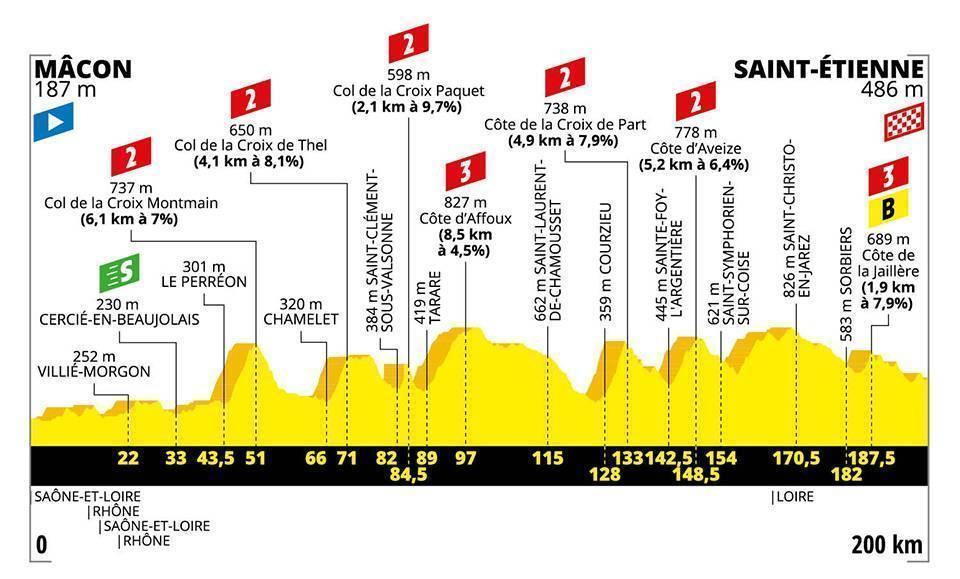 24/64

Stage 8 – Macon to Saint Etienne (200km, hilly)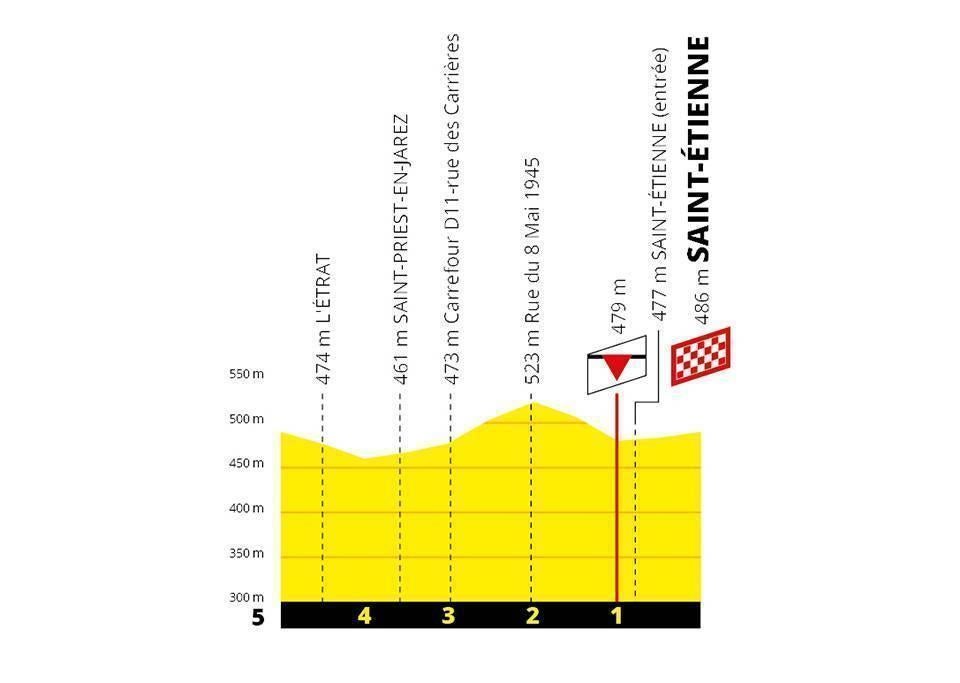 25/64

Stage 8 – Macon to Saint Etienne (200km, hilly)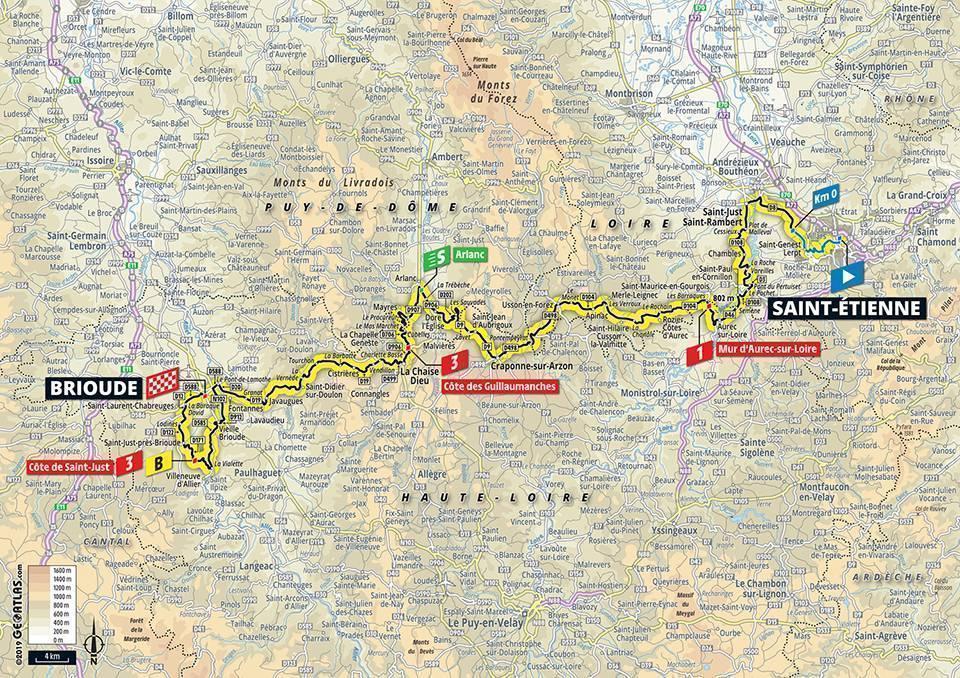 26/64

Stage 9 – Saint Etienne to Brioude (170.5km, hilly)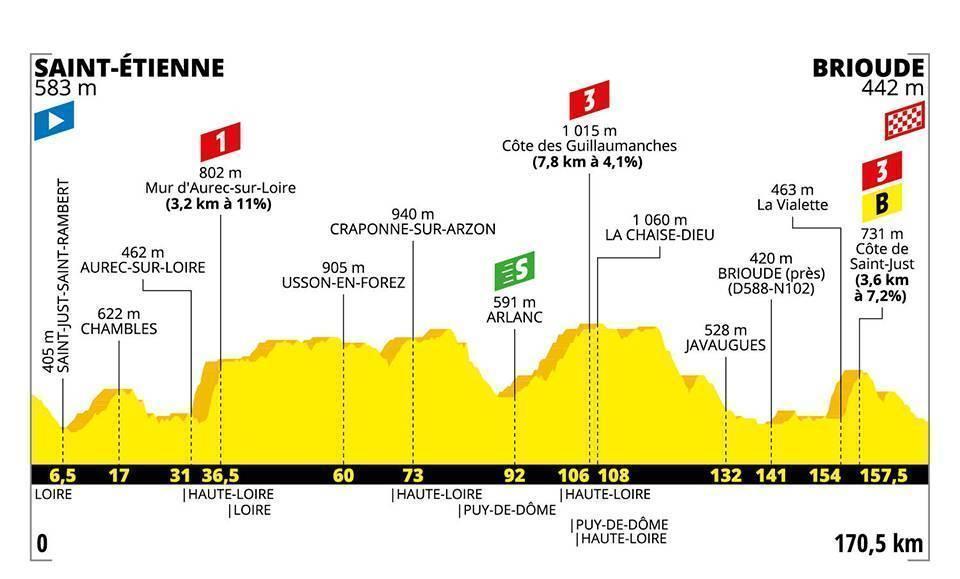 27/64

Stage 9 – Saint Etienne to Brioude (170.5km, hilly)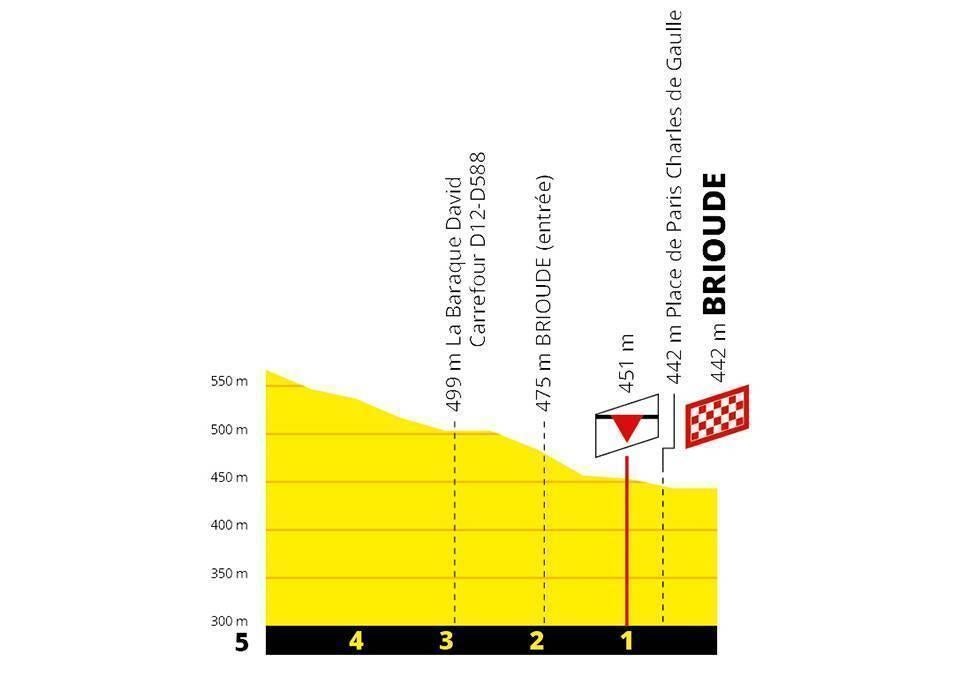 28/64

Stage 9 – Saint Etienne to Brioude (170.5km, hilly)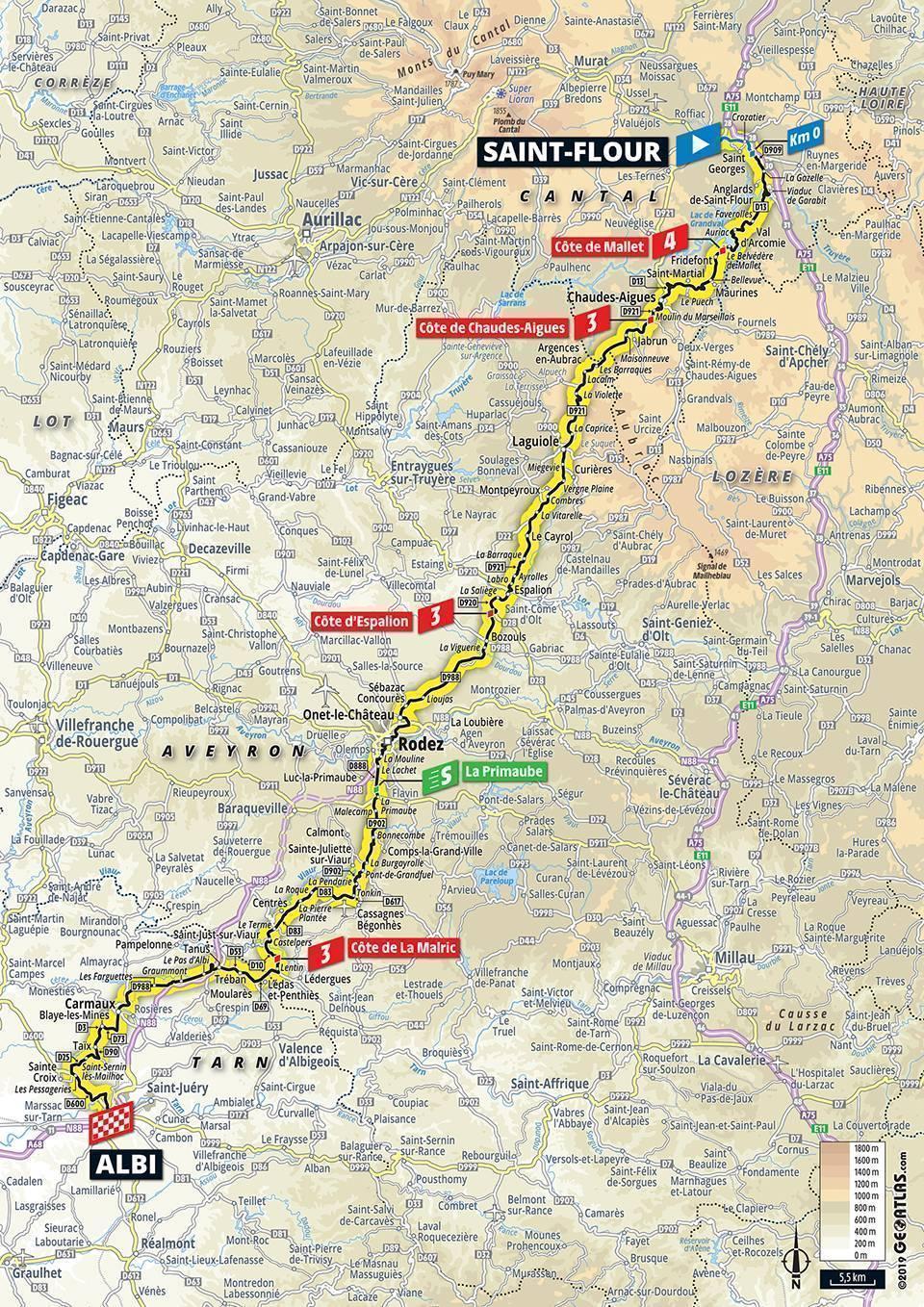 29/64

Stage 10 – Saint Flour to Albi (217.5km, flat)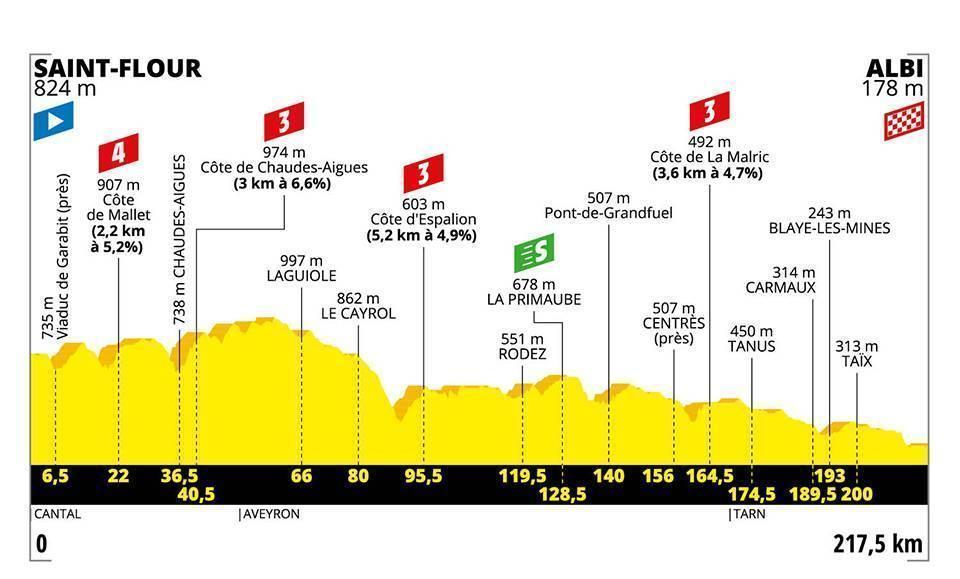 30/64

Stage 10 – Saint Flour to Albi (217.5km, flat)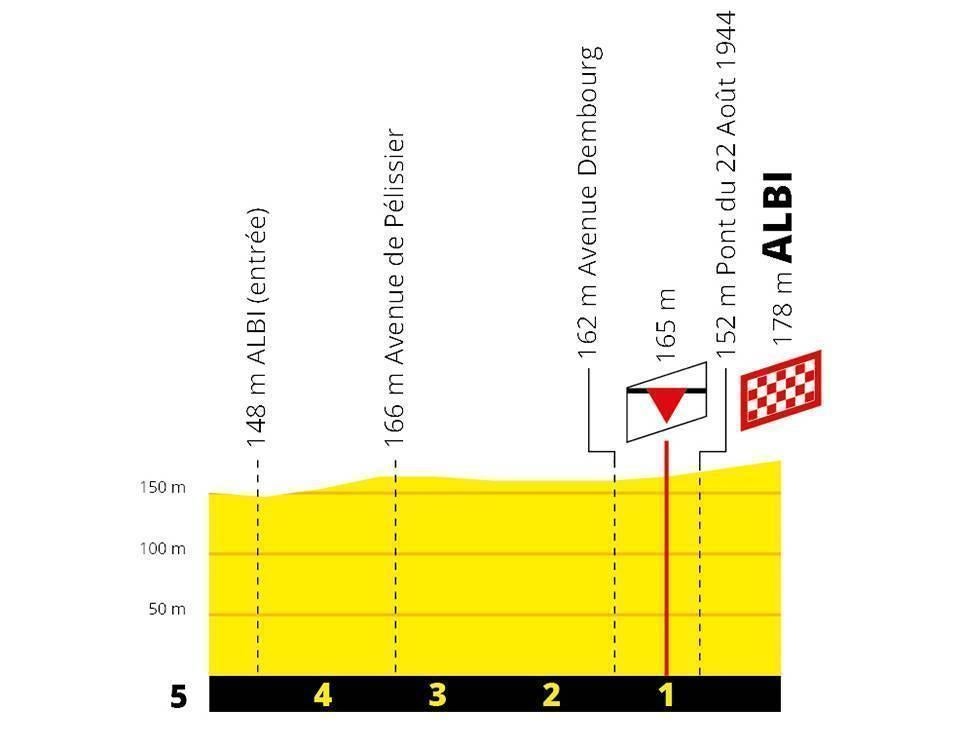 31/64

Stage 10 – Saint Flour to Albi (217.5km, flat)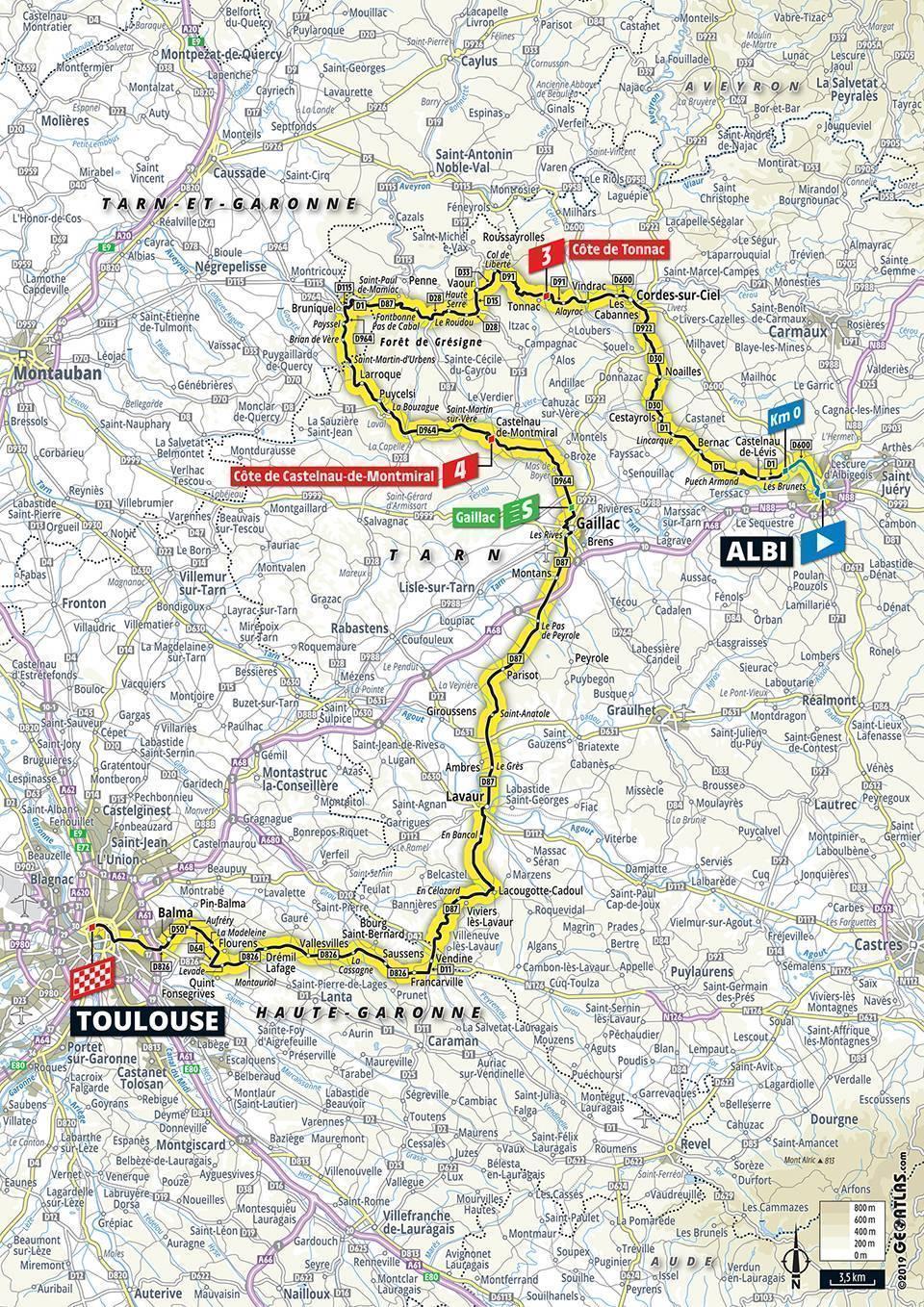 32/64

Stage 11 – Albi to Toulouse (167km, flat)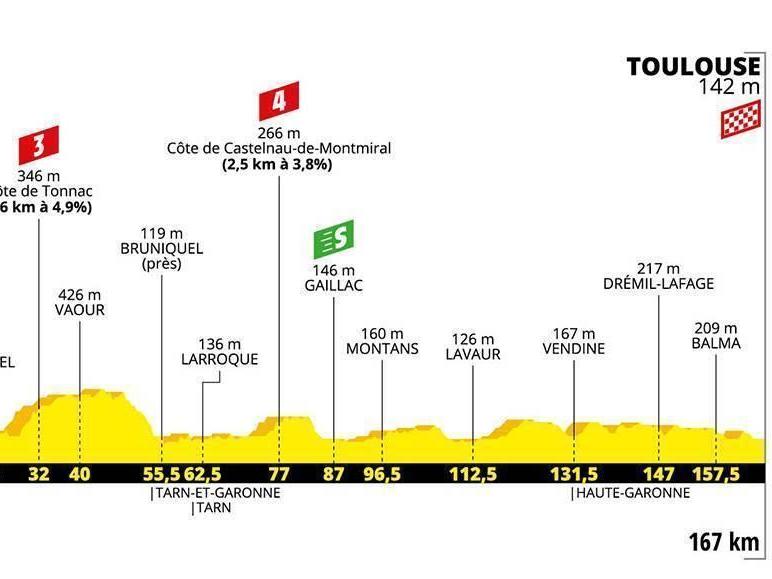 33/64

Stage 11 – Albi to Toulouse (167km, flat)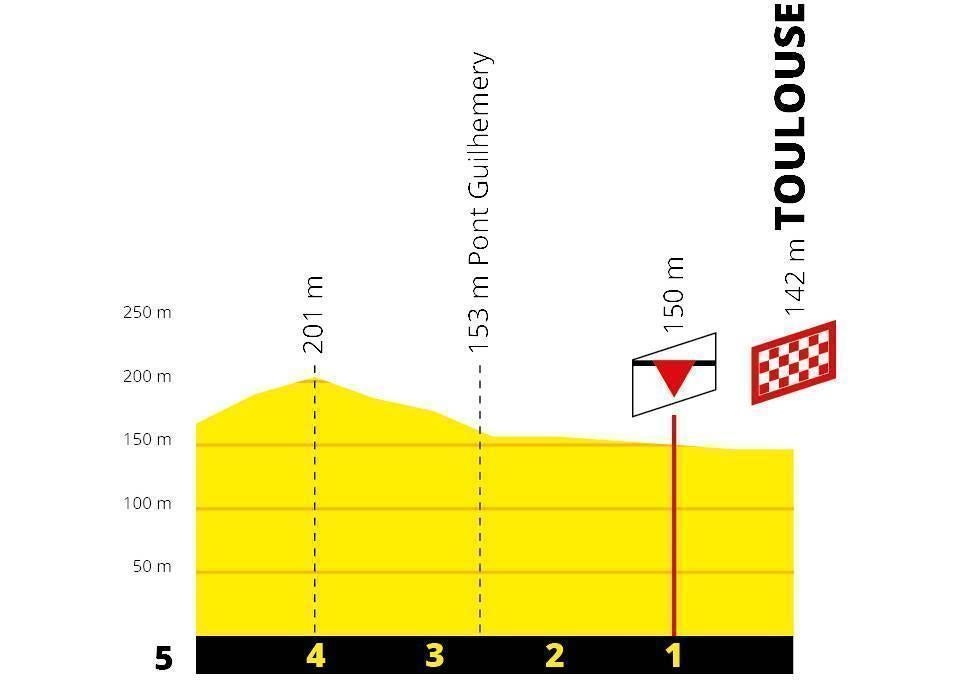 34/64

Stage 11 – Albi to Toulouse (167km, flat)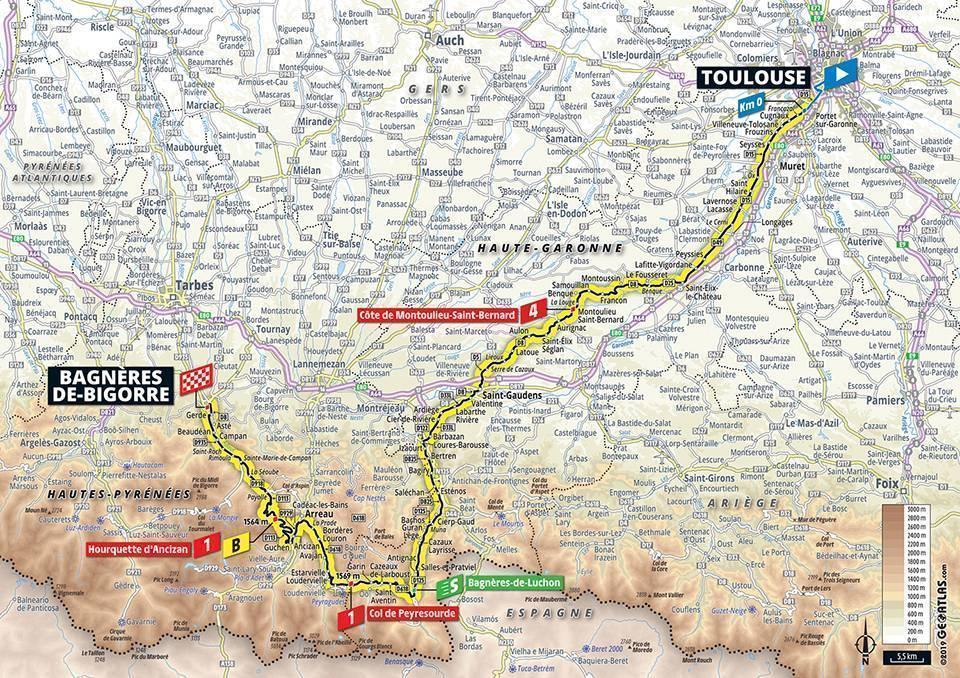 35/64

Stage 12 – Toulouse to Bagneres de-Bigorre (209.5km, mountainous)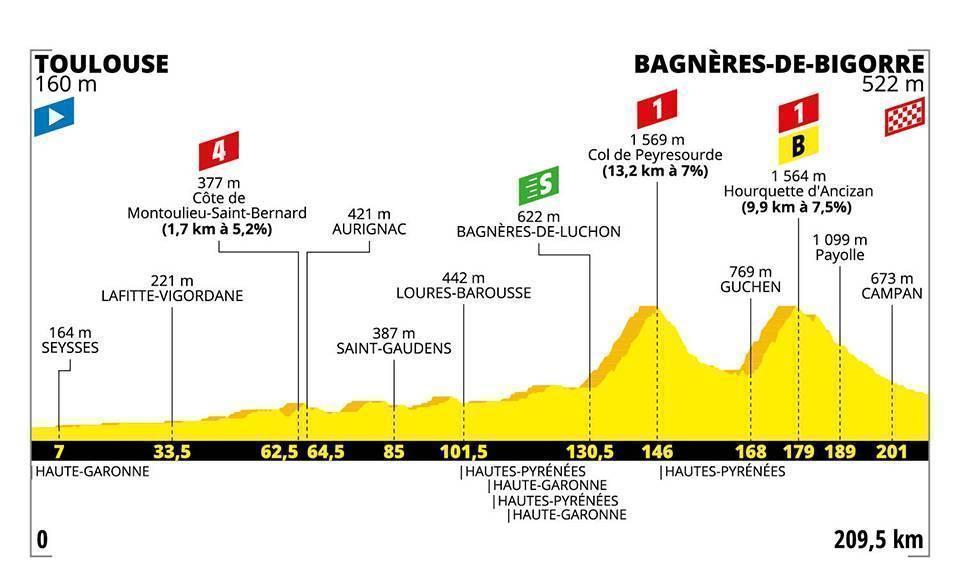 36/64

Stage 12 – Toulouse to Bagneres de-Bigorre (209.5km, mountainous)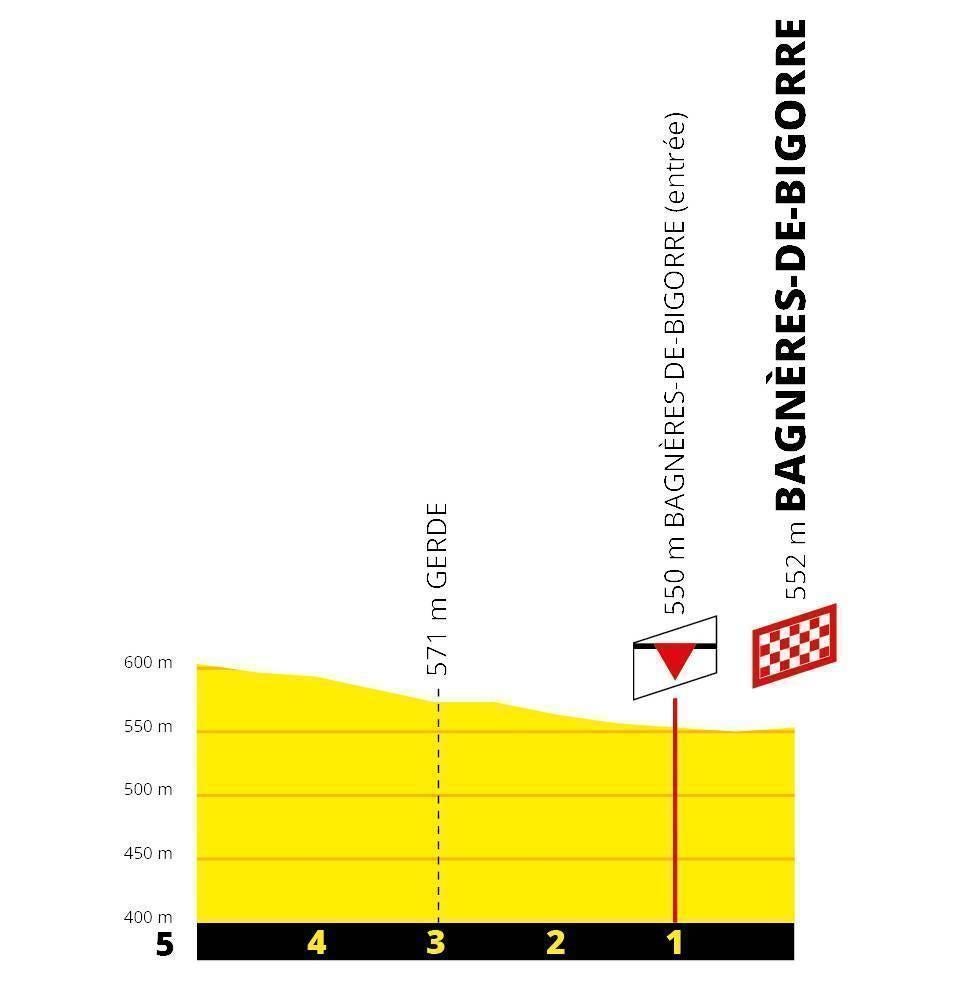 37/64

Stage 12 – Toulouse to Bagneres de-Bigorre (209.5km, mountainous)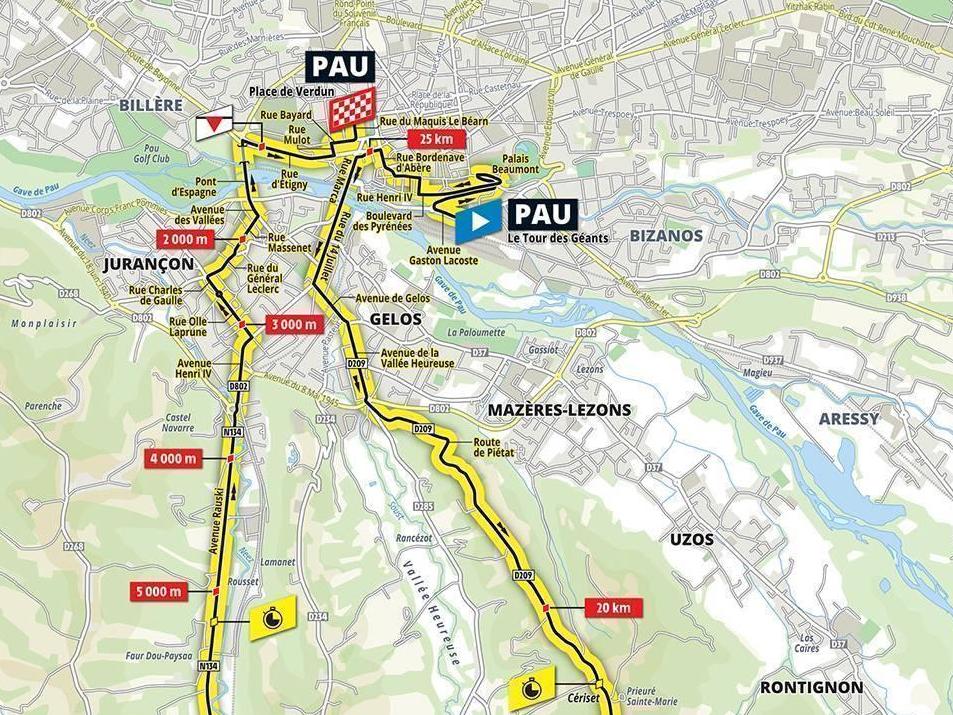 38/64

Stage 13 – Pau to Pau (27.2km, individual time-trial)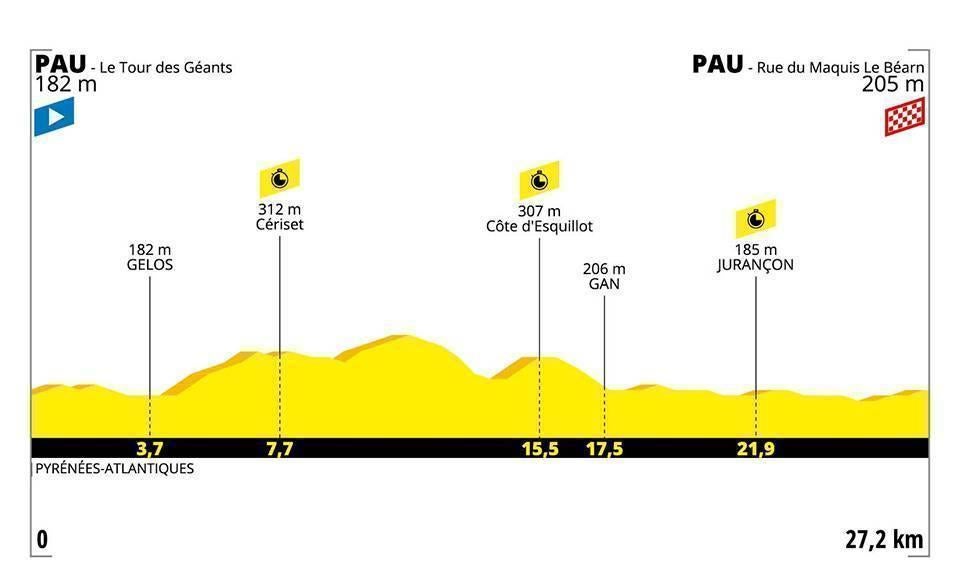 39/64

Stage 13 – Pau to Pau (27.2km, individual time-trial)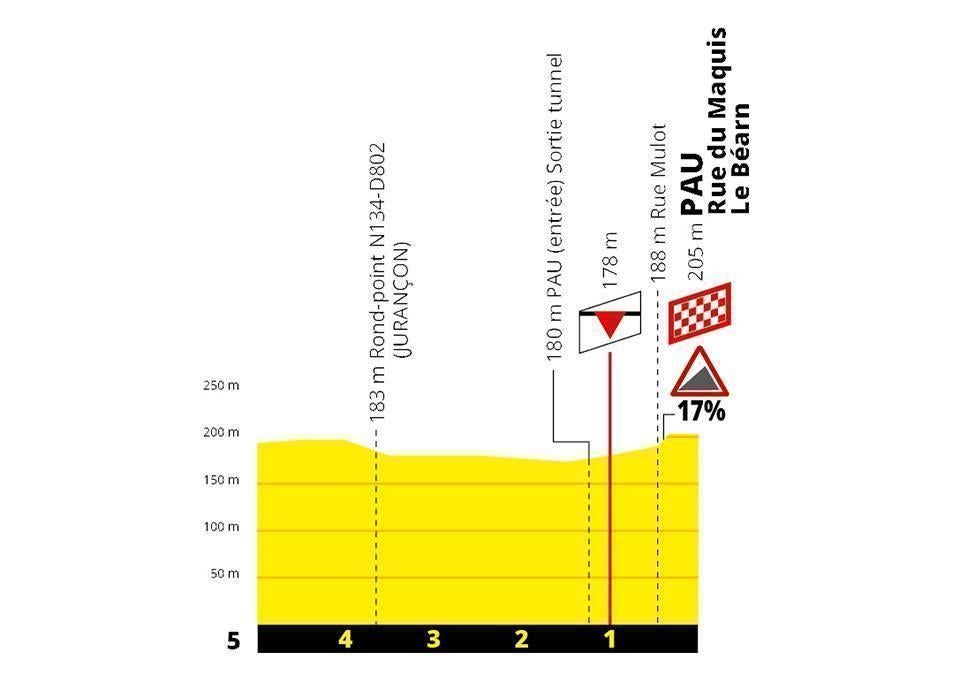 40/64

Stage 13 – Pau to Pau (27.2km, individual time-trial)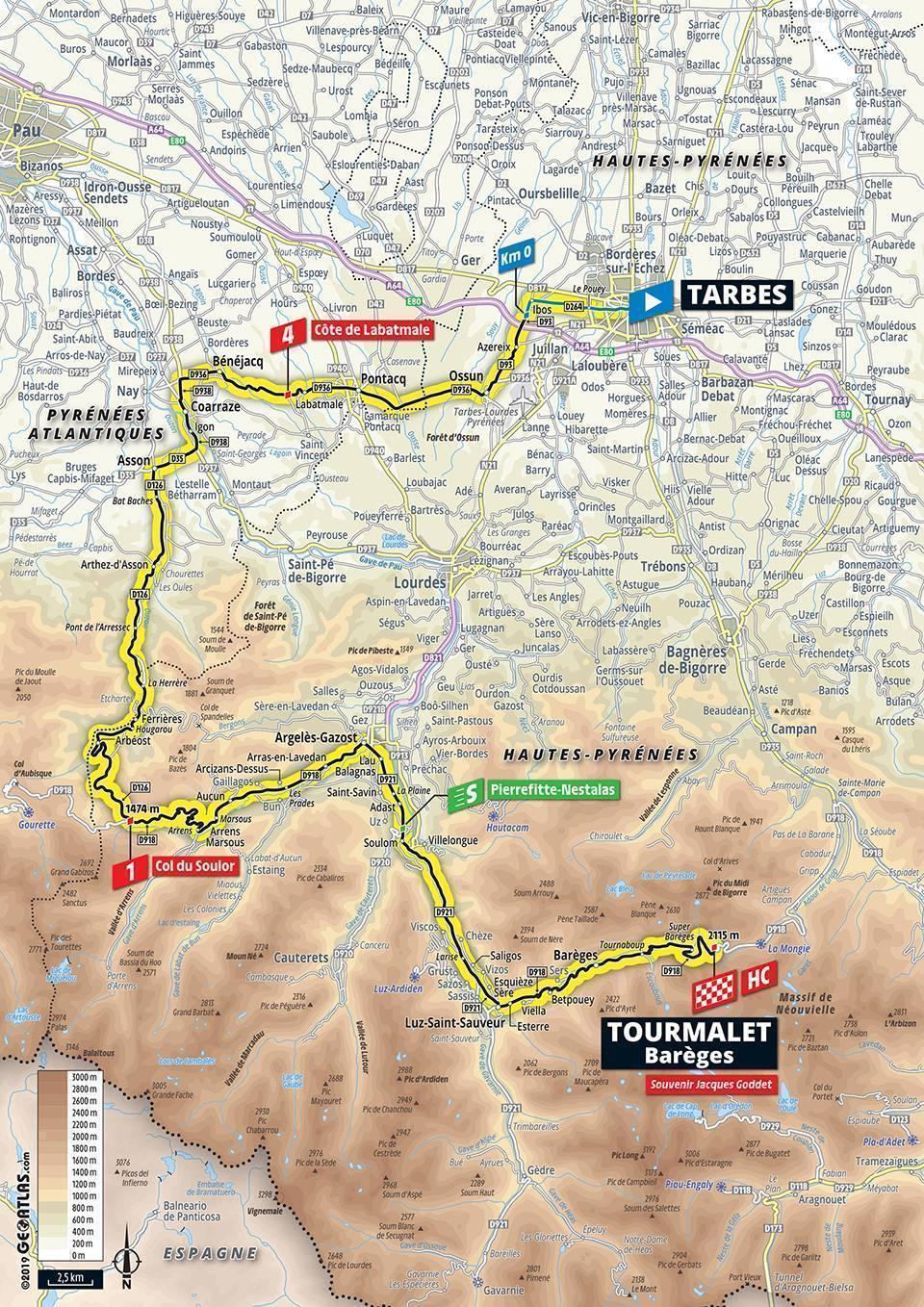 41/64

Stage 14 – Tarbes to Tourmalet Bareges (117.5km, mountainous)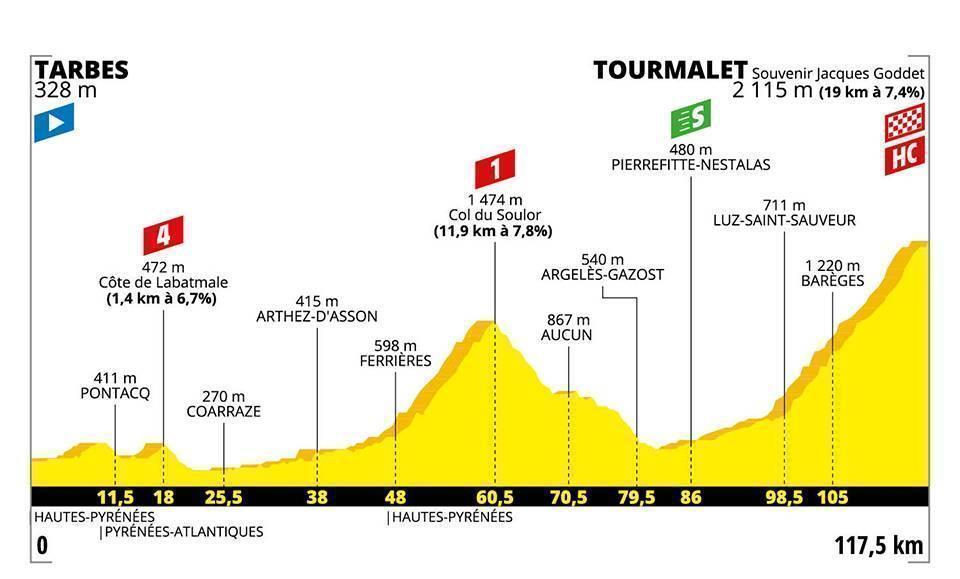 42/64

Stage 14 – Tarbes to Tourmalet Bareges (117.5km, mountainous)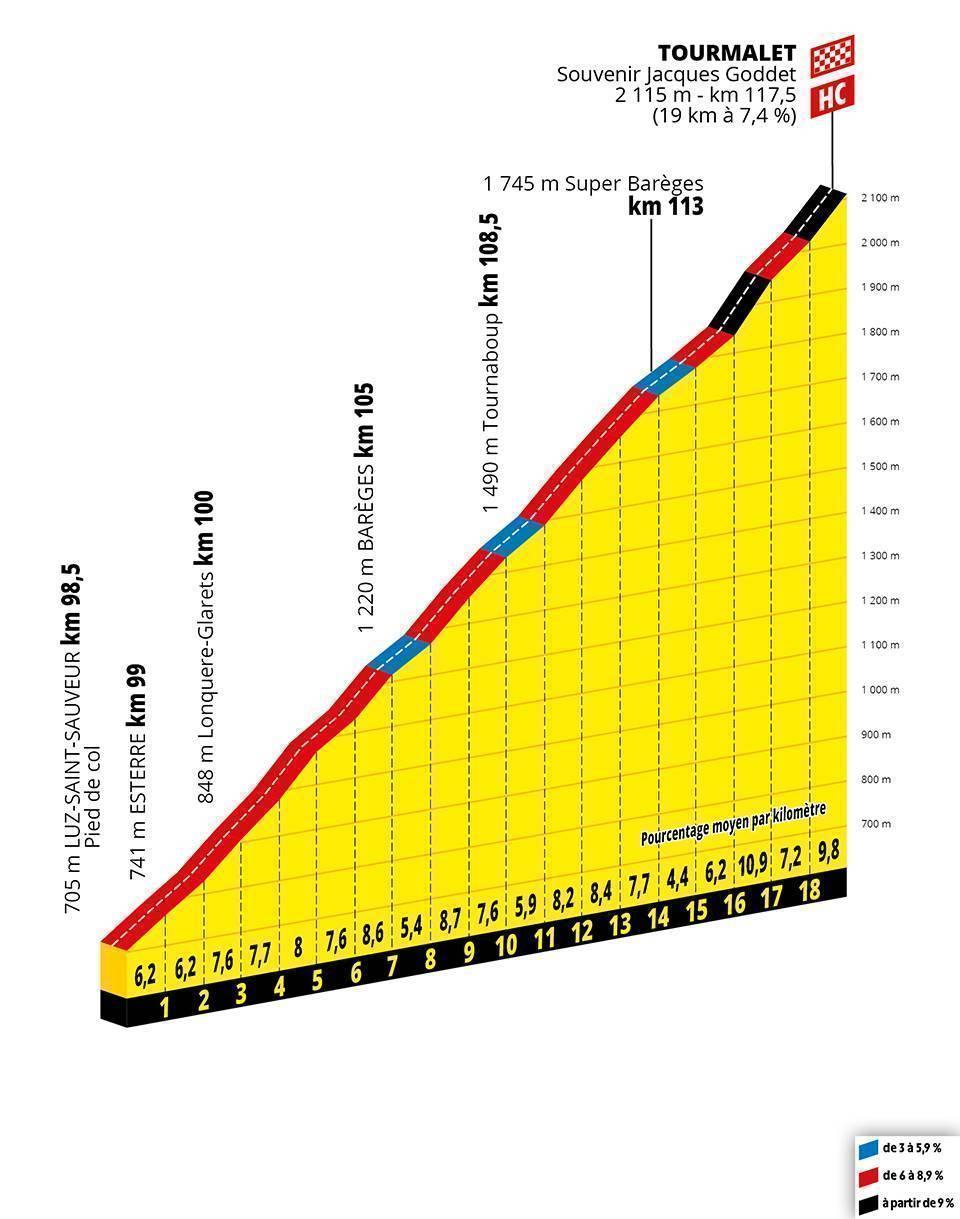 43/64

Stage 14 – Tarbes to Tourmalet Bareges (117.5km, mountainous)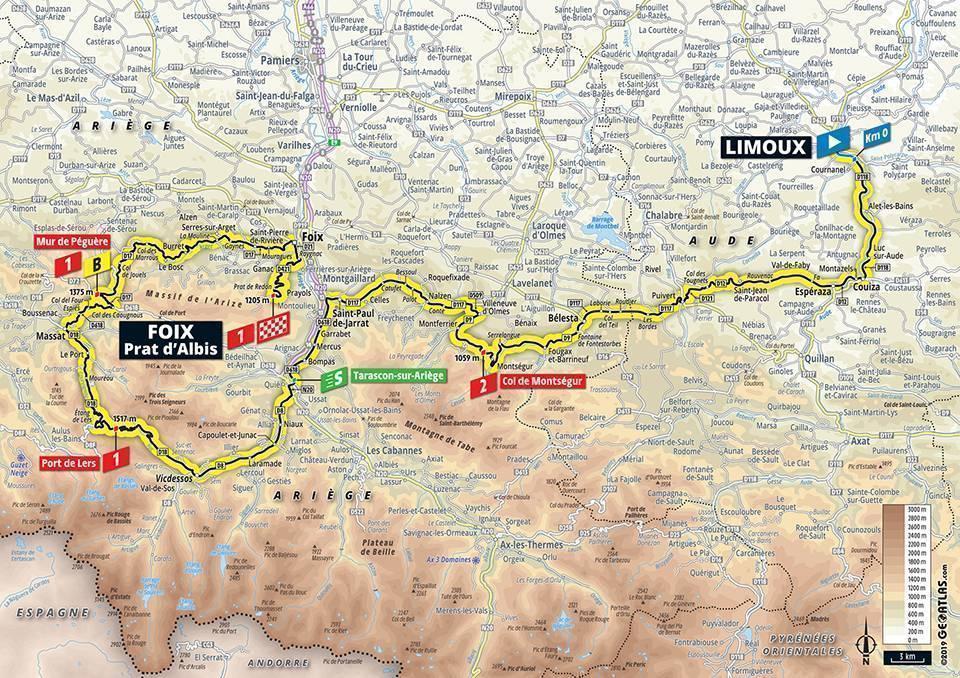 44/64

Stage 15 – Limoux to Foix (185km, mountainous)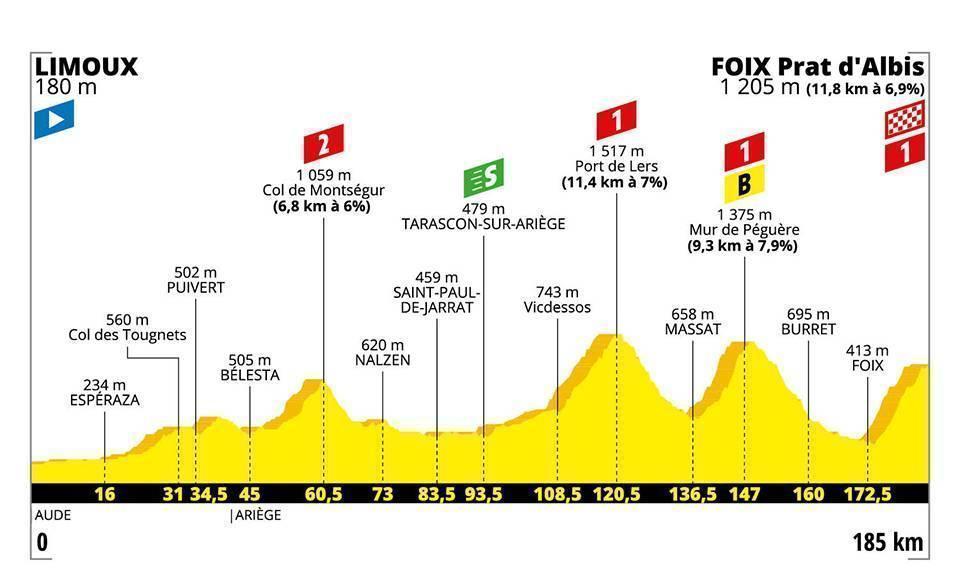 45/64

Stage 15 – Limoux to Foix (185km, mountainous)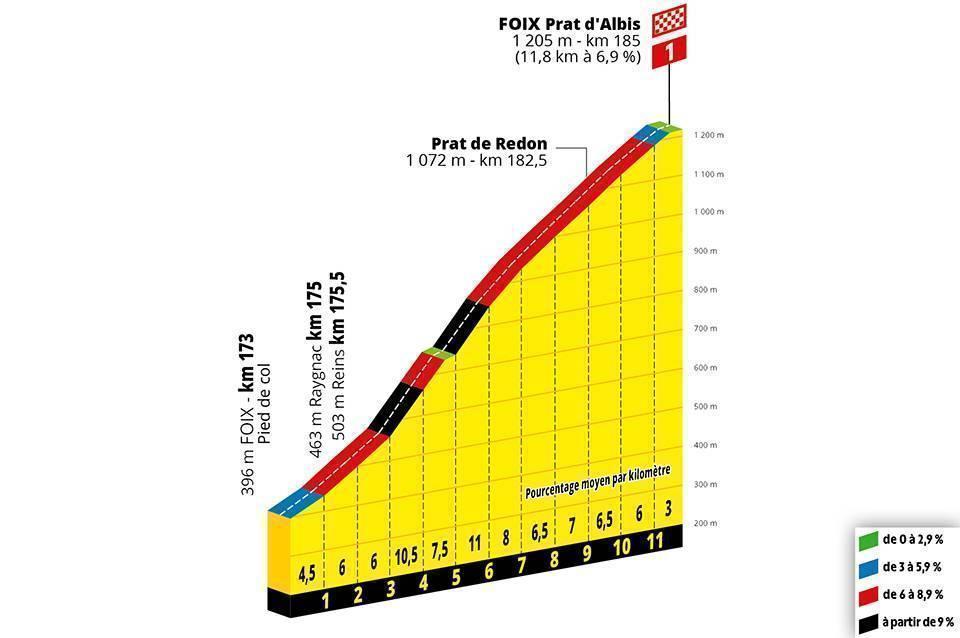 46/64

Stage 15 – Limoux to Foix (185km, mountainous)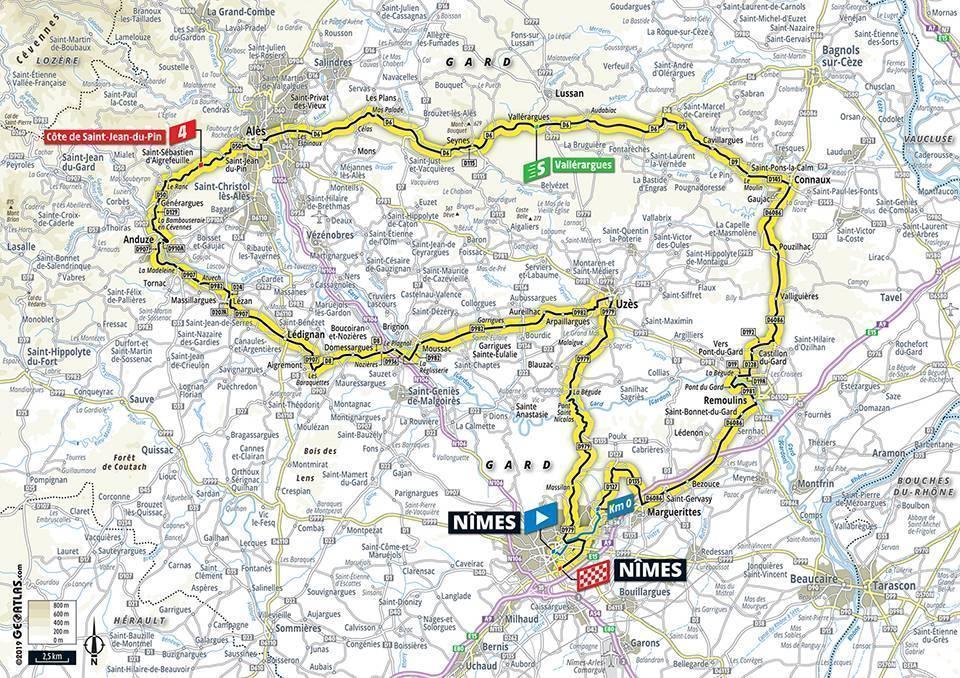 47/64

Stage 16 – Nimes (177km, flat)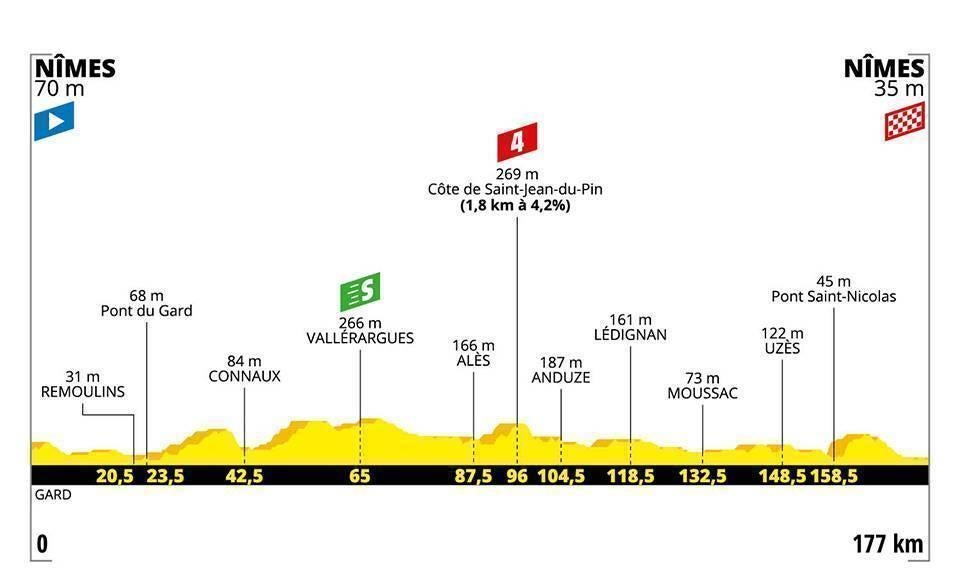 48/64

Stage 16 – Nimes (177km, flat)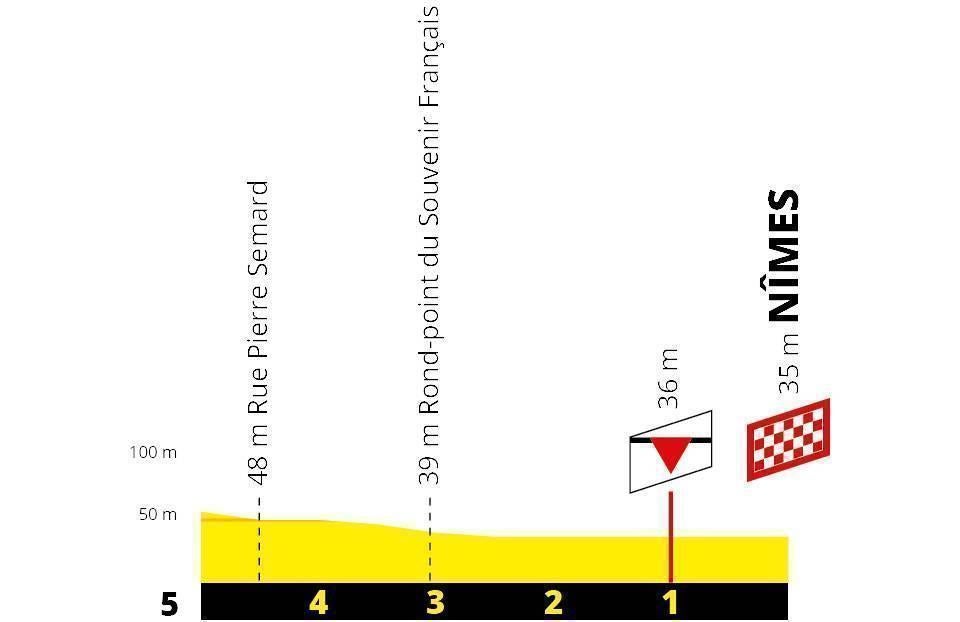 49/64

Stage 16 – Nimes (177km, flat)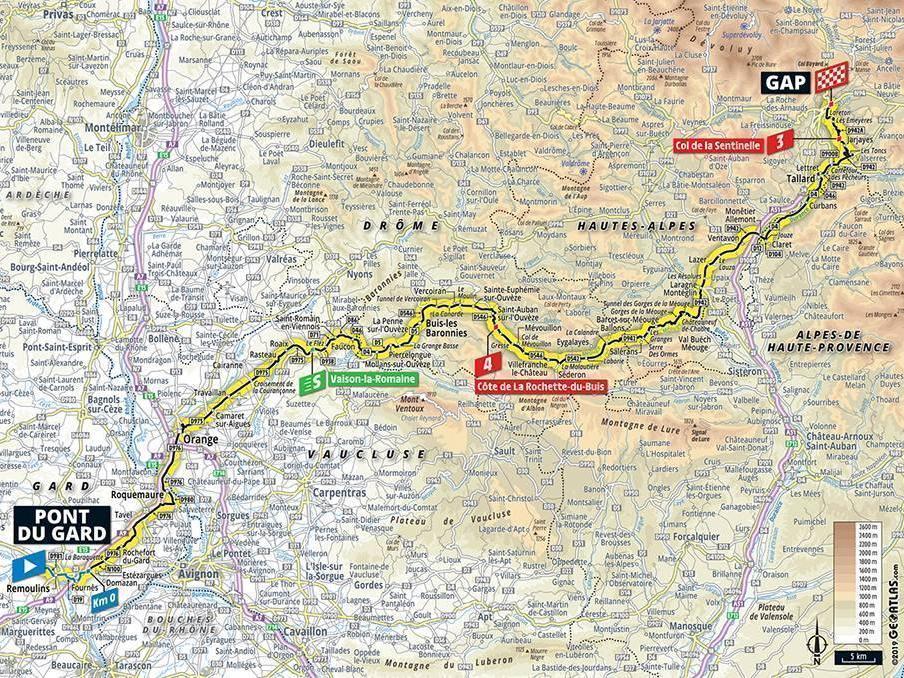 50/64

Stage 17 – Pont du Gard to Gap (200km, hilly)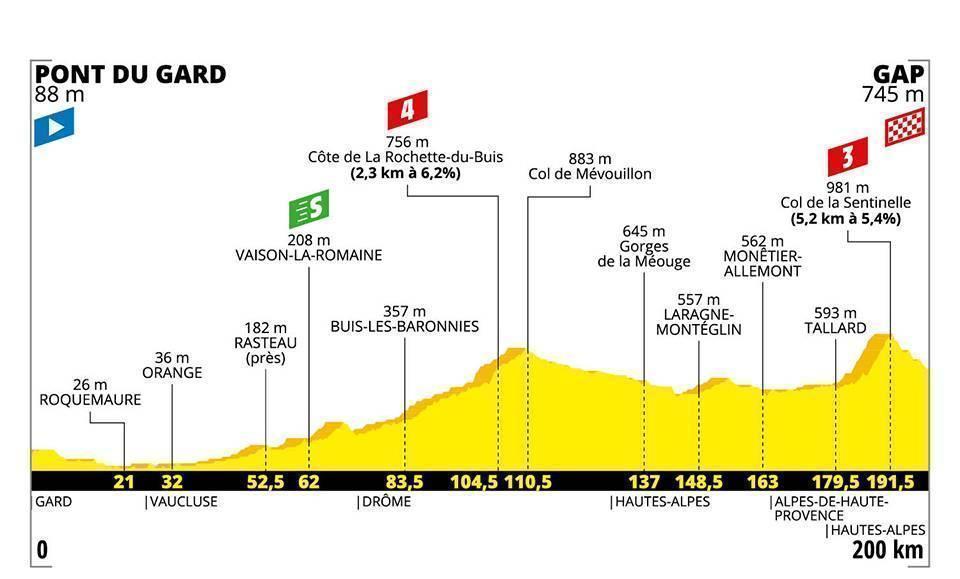 51/64

Stage 17 – Pont du Gard to Gap (200km, hilly)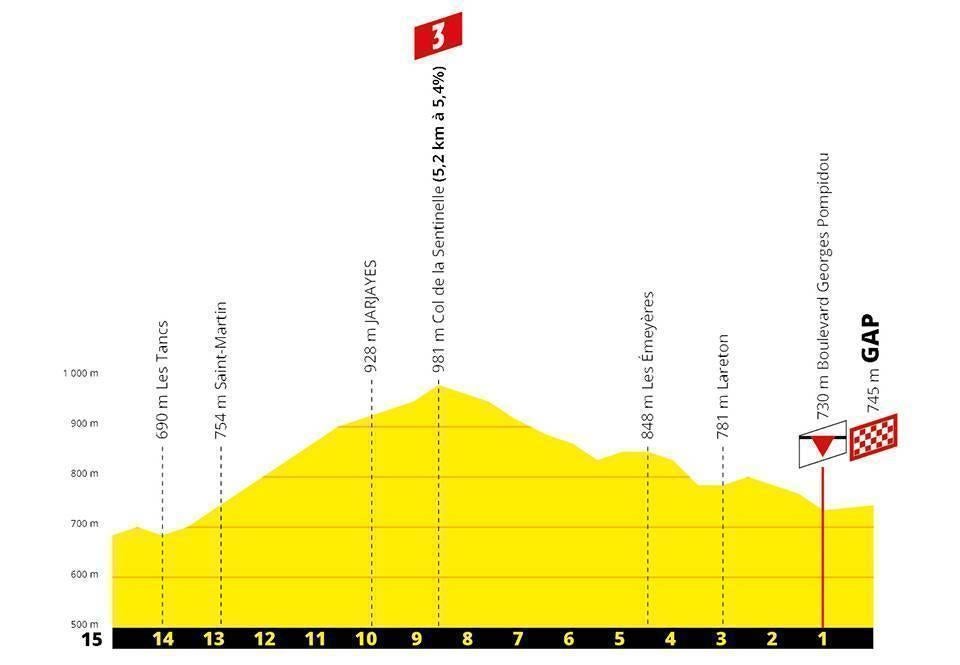 52/64

Stage 17 – Pont du Gard to Gap (200km, hilly)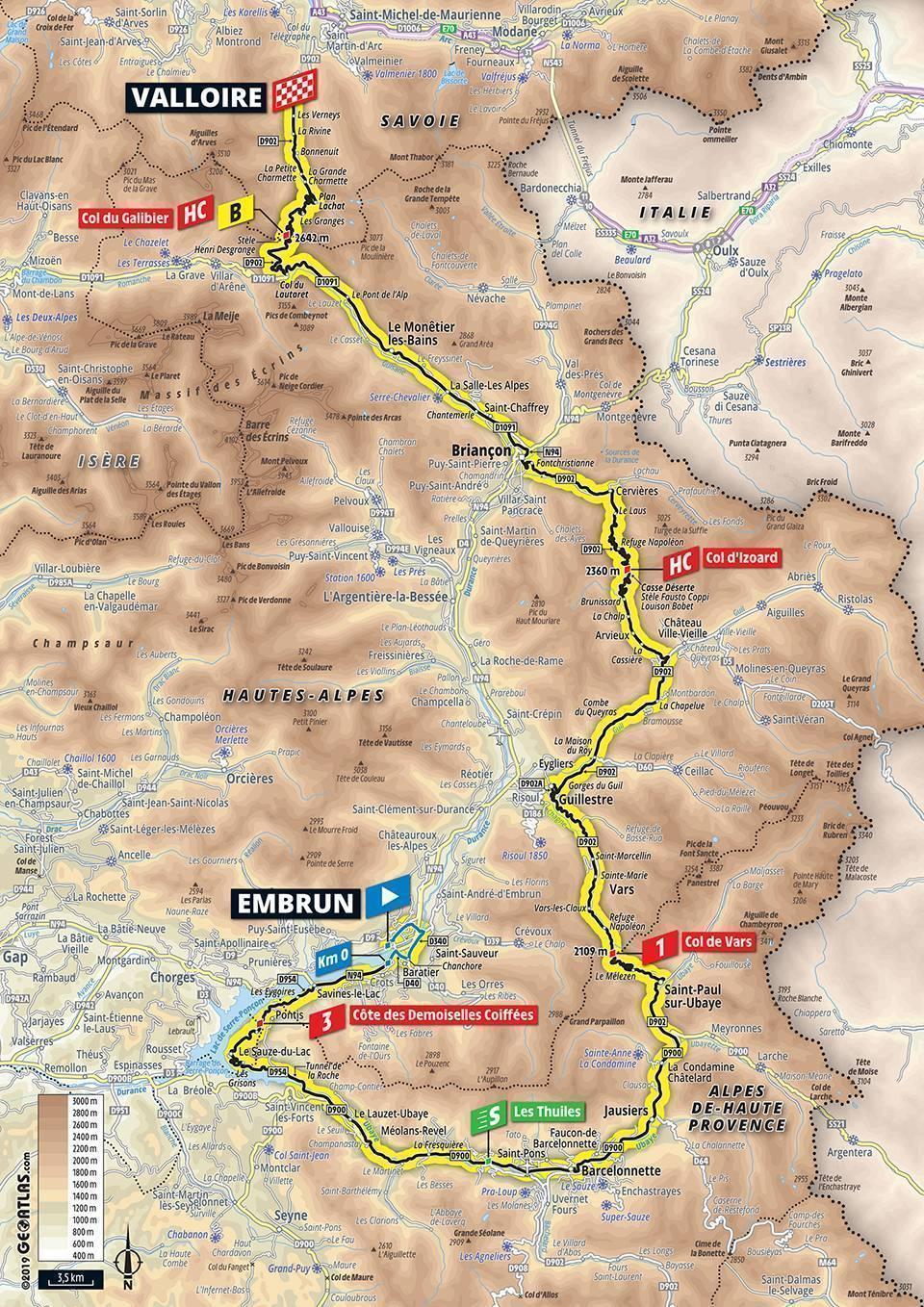 53/64

Stage 18 – Embrun to Valloire (208km, mountainous)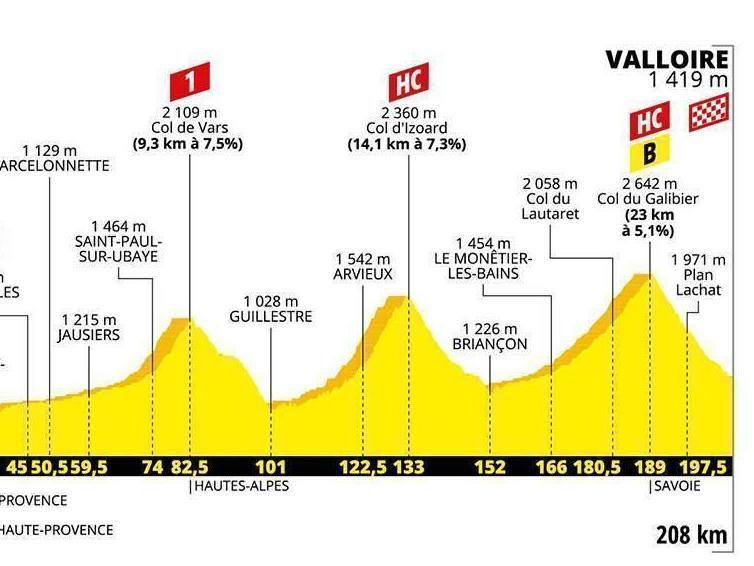 54/64

Stage 18 – Embrun to Valloire (208km, mountainous)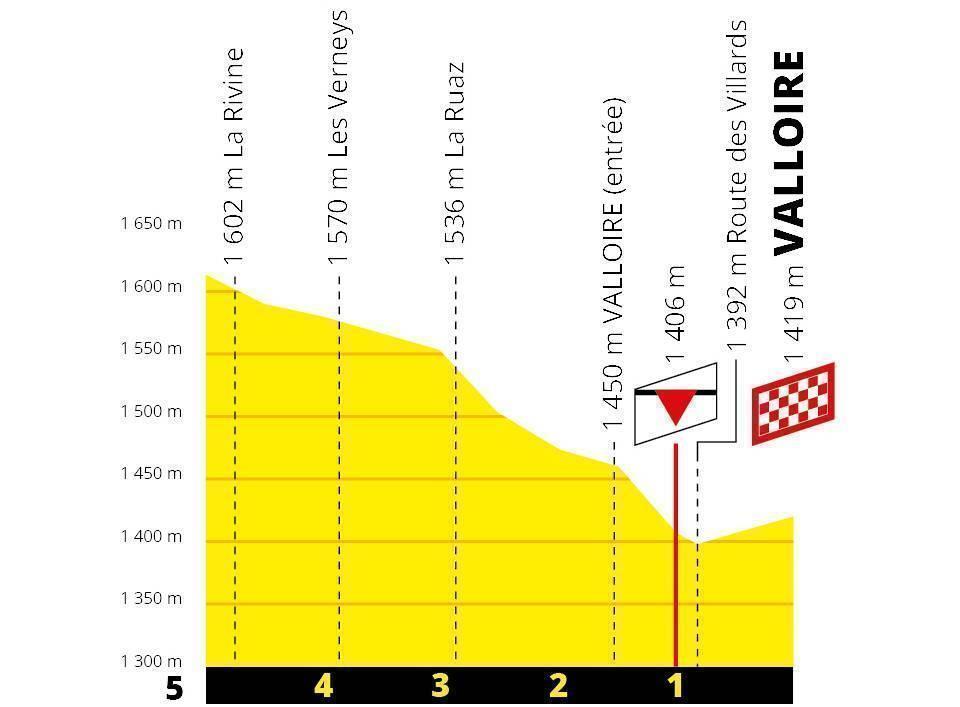 55/64

Stage 18 – Embrun to Valloire (208km, mountainous)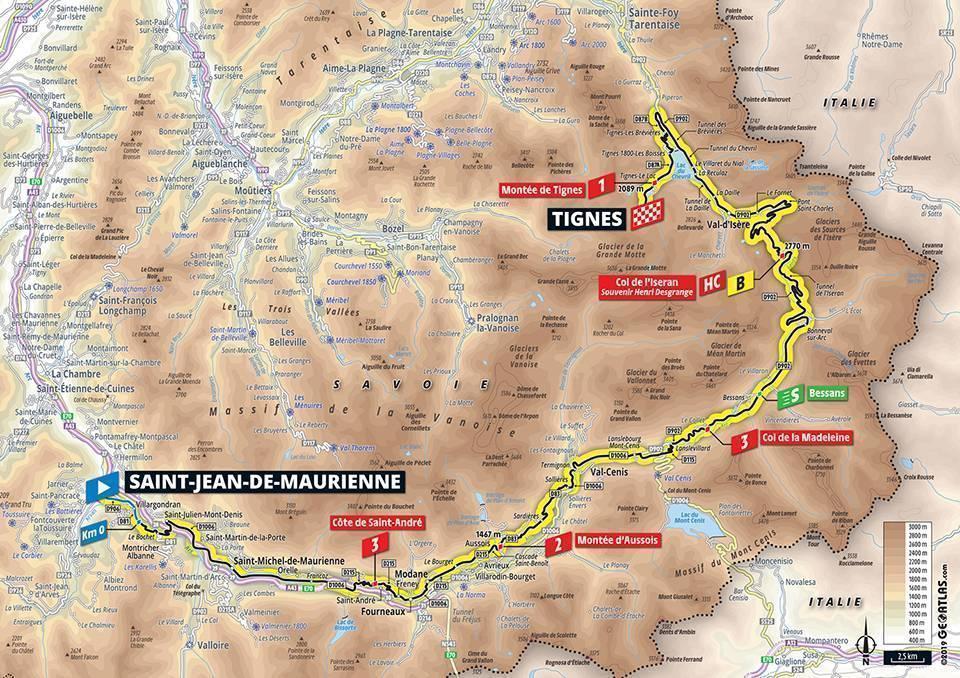 56/64

Stage 19 – Saint-Jean-de-Mauruenne to Tignes (126.5km, mountainous)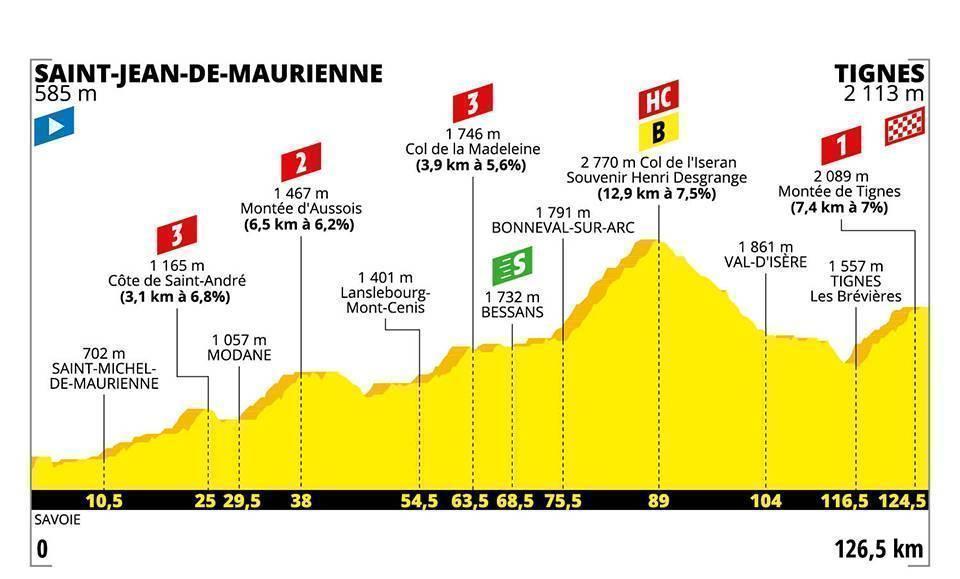 57/64

Stage 19 – Saint-Jean-de-Mauruenne to Tignes (126.5km, mountainous)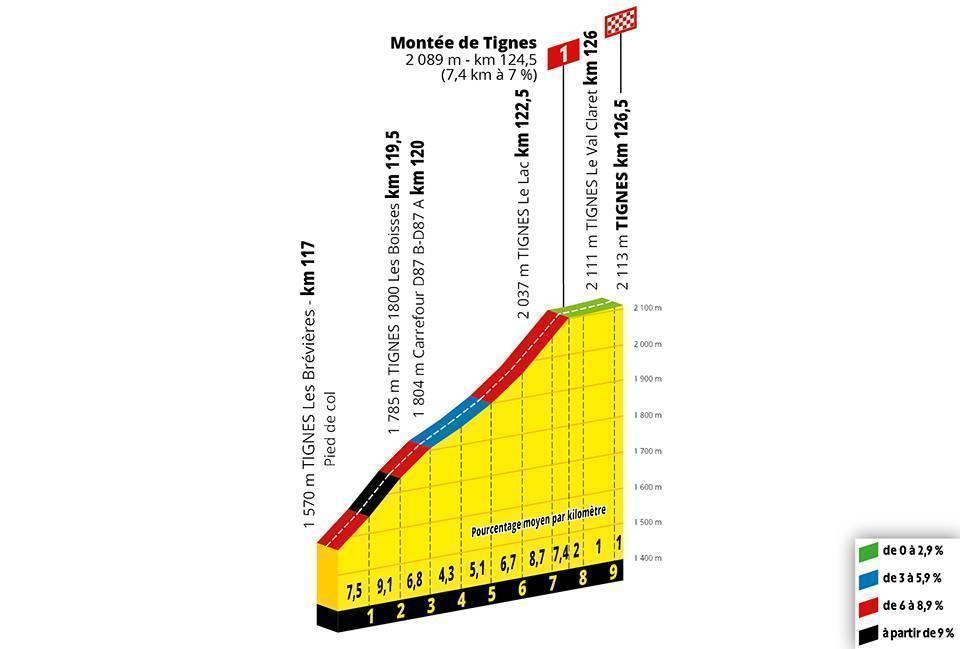 58/64

Stage 19 – Saint-Jean-de-Mauruenne to Tignes (126.5km, mountainous)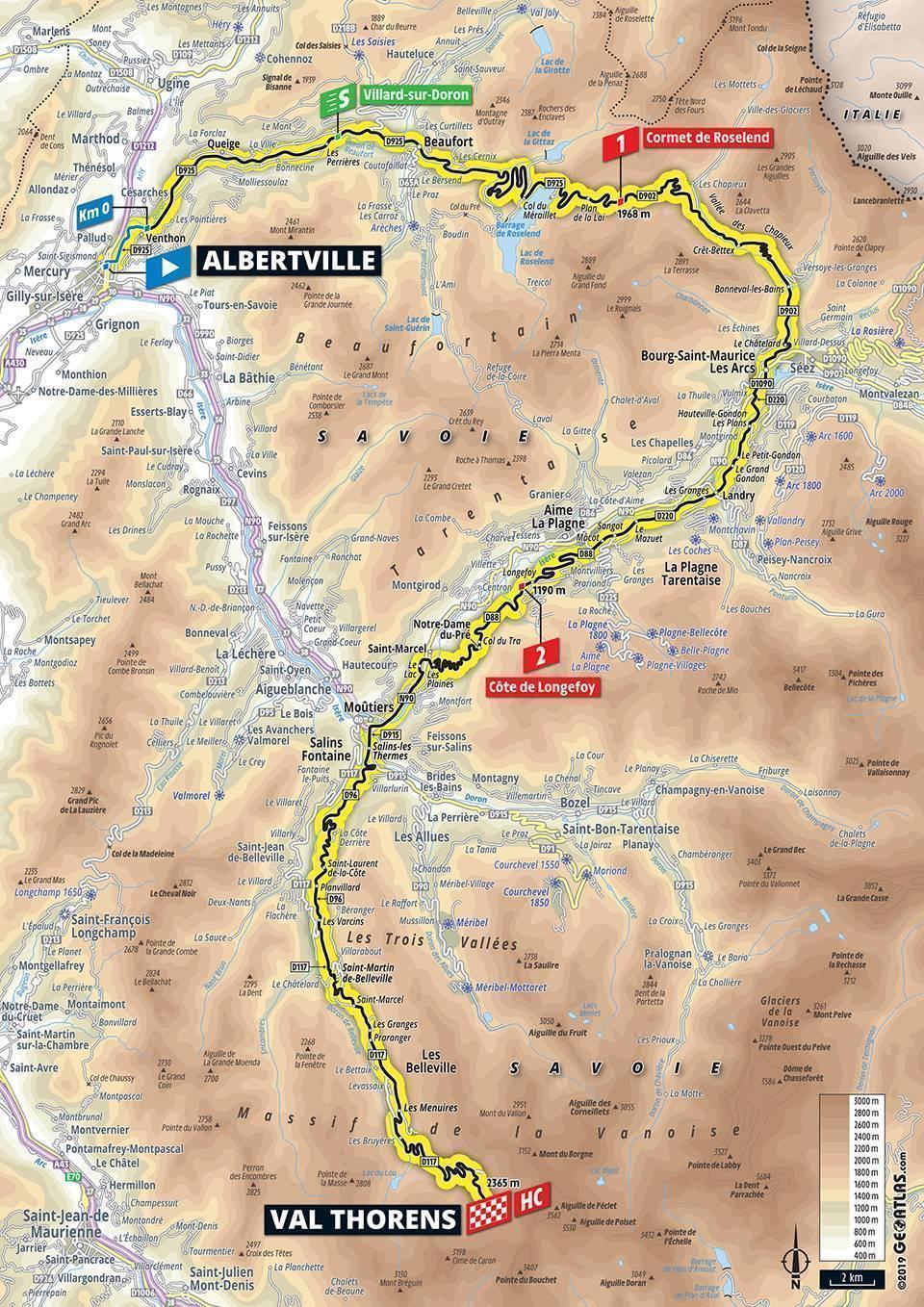 59/64

Stage 20 – Albertville to Val Thorens (130km, mountainous)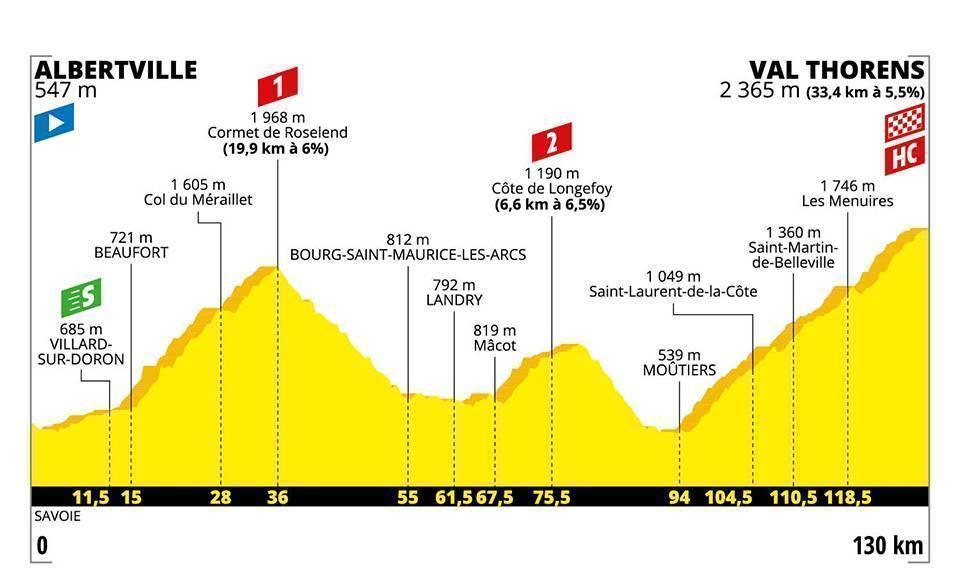 60/64

Stage 20 – Albertville to Val Thorens (130km, mountainous)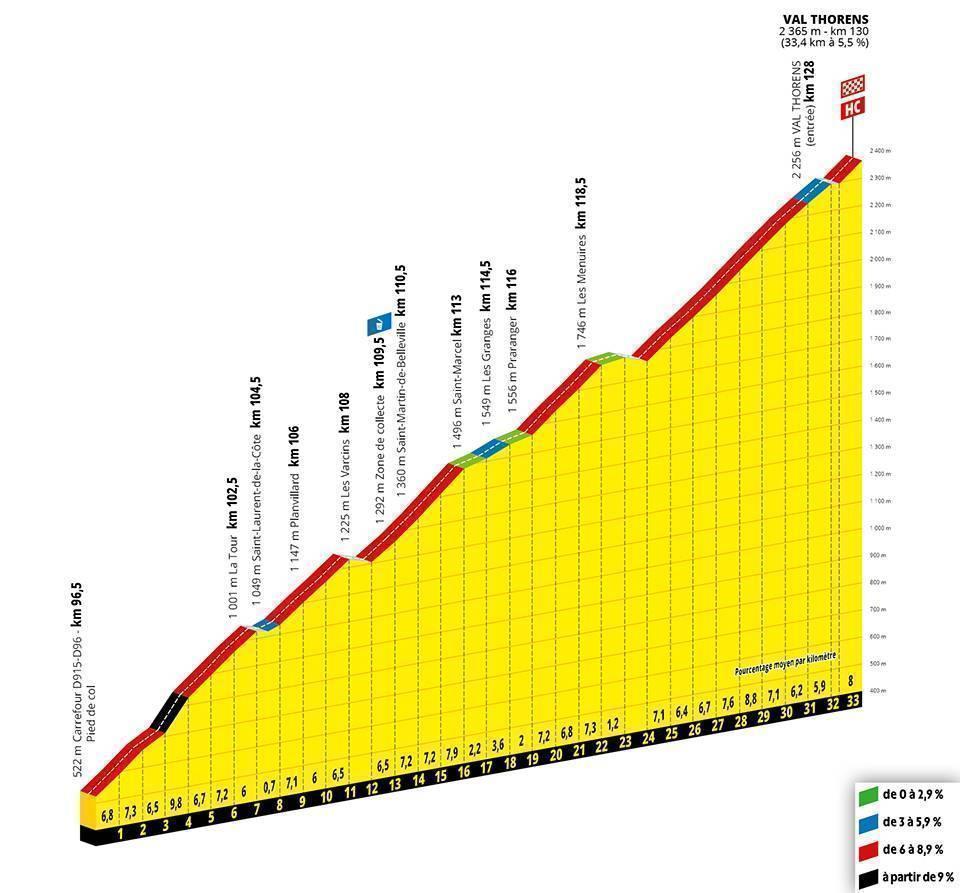 61/64

Stage 20 – Albertville to Val Thorens (130km, mountainous)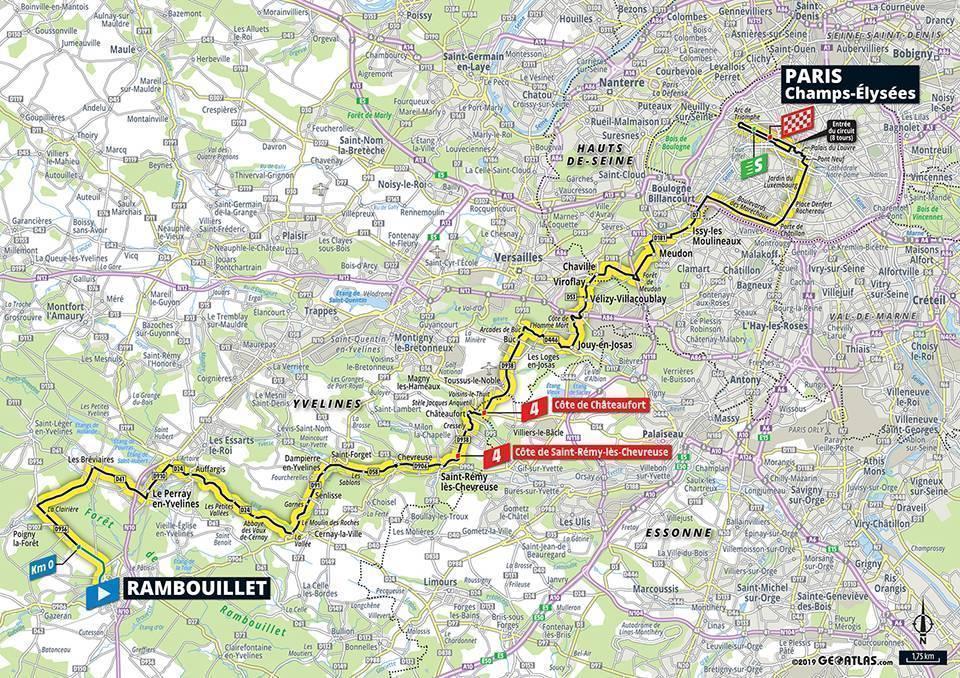 62/64

Stage 21 – Rambouillet to Champs-Elysees (128km, flat)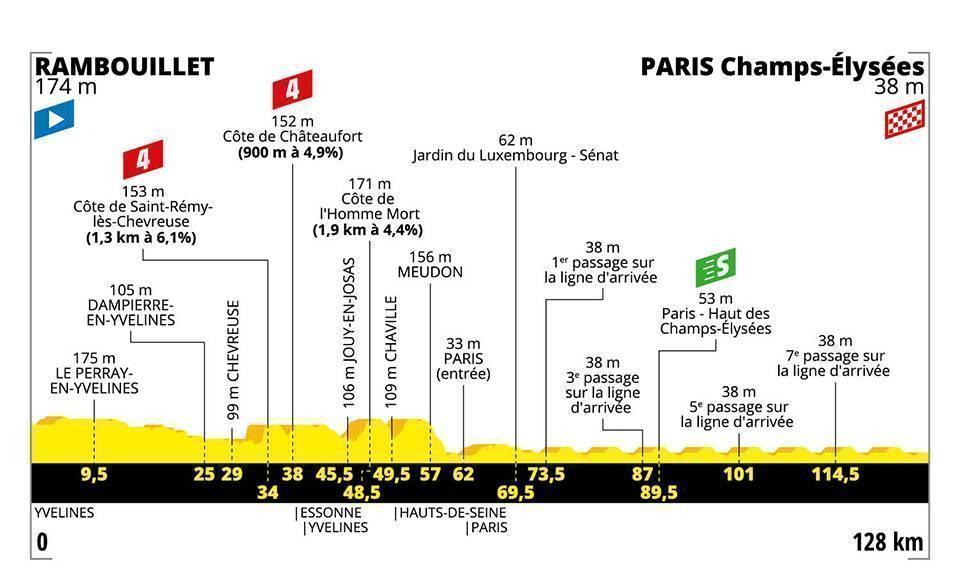 63/64

Stage 21 – Rambouillet to Champs-Elysees (128km, flat)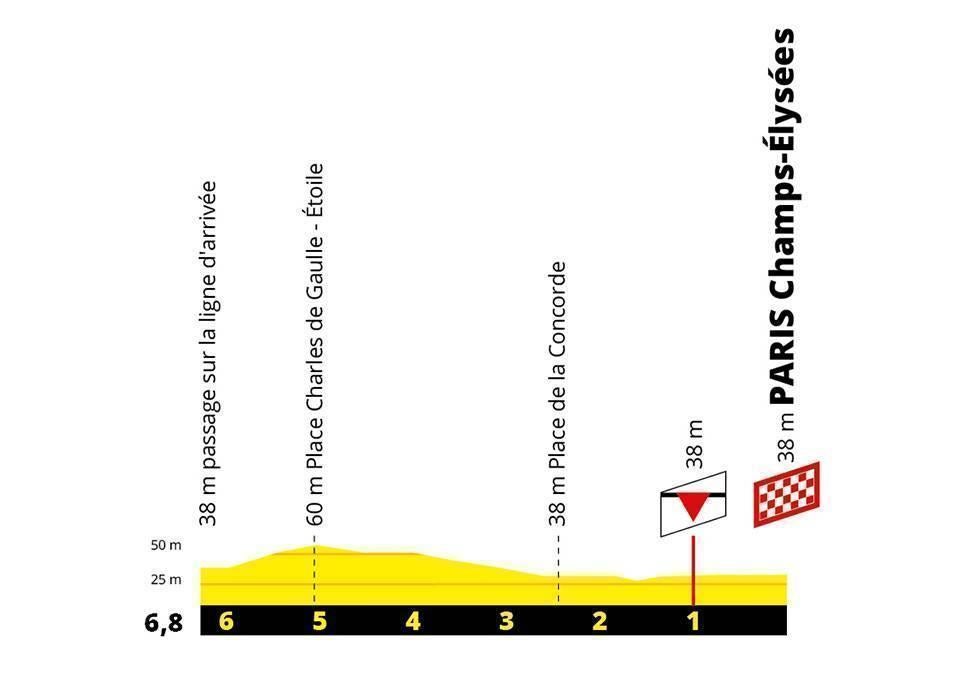 64/64

Stage 21 – Rambouillet to Champs-Elysees (128km, flat)

For the GC riders like Geraint Thomas, Egan Bernal, Steven Kruijswijk, Thibaut Pinot and Simon Yates, staying out of trouble is always the primary goal here, particularly towards the end as the various teams gunning for the stage win try to force their way through to the front.

This Tour has thrown up three very different but equally dramatic and entertaining stages so far. Stage four might be a more straightforward day, but it has the potential to provide a thrilling showdown between some of the alpha sprinters on the streets of Nancy. 

Source: Read Full Article