'Cobra Kai': Jacob Bertrand, Peyton List Have Already Picked out Baby Names
Cobra Kai stars Jacob Bertrand and Peyton List went public with their real-life relationship when TMZ caught them at the airport. Though they are both in their early 20s, relationship talk has gotten serious enough to mention baby names. Not that either of them are planning on having kids yet, but eventually.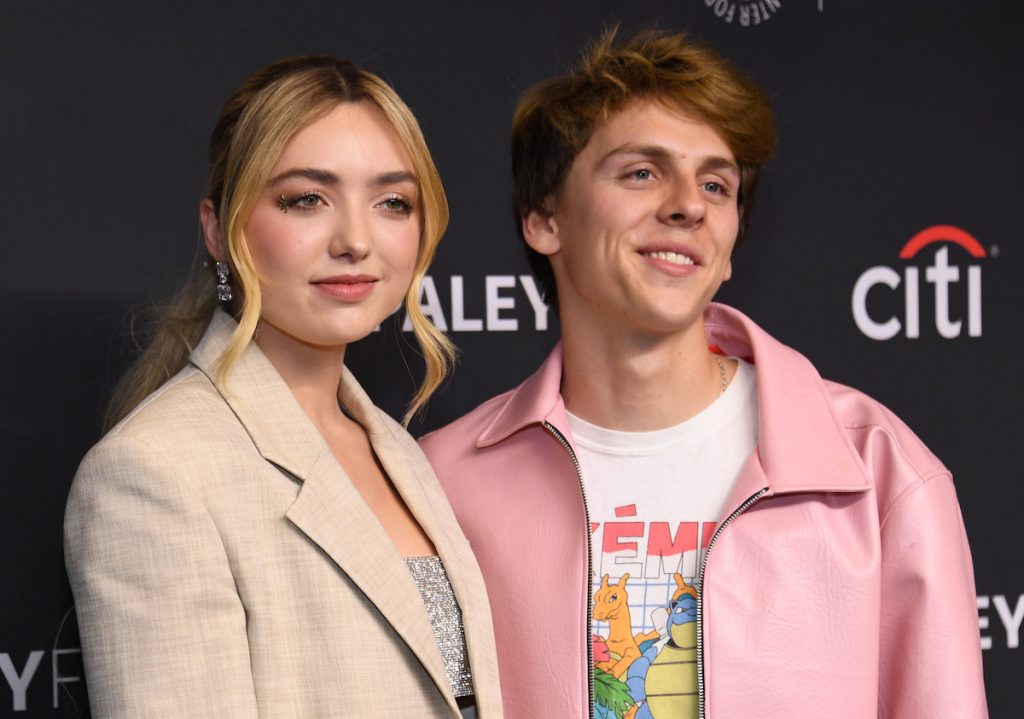 Bertrand revealed the baby names on the May 31 episode of his Lone Lobos podcast. He even confirmed List came up with his favorite baby name of all. Cobra Kai returns for season 5 Sept. 9.
Jacob Bertrand will steal this baby name from 'Cobra Kai' sweetheart Peyton List
Bertrand gave credit where it's due, but that won't stop him from stealing the name even if he breaks up with List. 
"Peyton thought of this one but I'm stealing it no matter what happens because I think it's cooler and it would be cooler on my kid than hers," Bertrand said on Lone Lobos. "I like the name Rio because of that Duran Duran song. 'Her name is Rio and she dances on the sand.'"
Jacob Bertrand hopes Rio Bertrand is his son
Rio is a gender neutral name. Bertrand acknowledged it could be a boy's or girl's name, though he hopes for a son. Bertrand also mentioned some other possible names.
"I think girl but I don't really want a girl so hopefully it's a boy," Bertrand said. "I think girls are hard to deal with. Rio for a girl and then my parents were going to name me Wilder and I wish my name was Wilder. So I want to name my kid Wilder. And then I know everyone memes on it but I love the name Beans. I think Beans is a cool name for a kid. Beans Bertrand, it alliterates and everything."
Good thing Peyton List wants kids one day
Bertrand and List are still happy together. Back when he was single, Bertrand said, he would rule out potential girlfriends if they did not want to have kids.
"Not wanting kids, I think that's a red flag," Bertrand said. "I ultimately want kids and I'm only going to date someone [who does too]. If you don't want kids, I know I'm not going to marry you so skedaddle."
That implies List is on the same page for that eventuality. Perhaps Cobra Kai will have to hide her pregnancy in a Karate gi one day. Bertrand's co-host Xolo Maridueña asked Bertrand if he would consider adopting. Bertrand joked about other fertilization processes, as the young podcasters are wont to do. 
"I think surrogate, right?" Bertrand said. "Can't you do that? I'd be like, 'Yo, that's fine, baby. We'll just snatch some of them eggs, put 'em in somebody else.' That's how that works, right? I don't know, I'm sure it's not like Don't Breathe. I'm sure it's better than that."
Source: Read Full Article