'Dexter: New Blood' Crew Member on Possibly Returning for Another Season
Dexter fans still have the thought of a possible show continuation on their minds. Dexter: New Blood took a stab at offering closure after the original series left things open-ended. But for many viewers, it fell flat. For now, it doesn't seem that Showtime has any active plans to do new episodes, but composer Pat Irwin is certainly open to coming back to the franchise if it happens.
Pat Irwin shared his interest in returning to the franchise after 'Dexter: New Blood'
Dexter: New Blood was a massive hit for Showtime, chronicling Dexter Morgan's life after disappearing during a hurricane eight years earlier. He turned out to be living in a new place under a fake name, but everything fell apart following the sudden return of his son Harrison. In the end, after Harrison discovered the gruesome nature of his father's crimes, he shot and killed Dexter and went on the run.
The ending presents a way to continue the franchise, but would Irwin do it?
"Oh, man, I would definitely return," he told the website Horror Buzz. "I think it would be a new show. I don't know where the location would be. For some reason, during those final minutes, I felt like Harrison was driving to the Midwest. I don't know why. For all I know, he could be driving back to Miami. But I would go back to a more tuneful place."
He continued: "Maybe we'd have to recall bits of Dexter: New Blood the way I recalled parts of the original Dexter. I don't have a clue what the plans are if any, but I think I would want it to be a little more tuneful and melodic. I'd like to bring in more guitars, which I did bring in occasionally for Harrison. Take it from there and build up a new sound."
Showtime previously addressed the possibility of a 'Dexter: New Blood' spinoff
Showtime previously addressed the possibility of more episodes after Dexter: New Blood. After the success of the show, fans can't see why there won't be more. But Showtime said that, at the moment, it wasn't thinking about it.
"Our goal with 'Dexter: New Blood' was to give the series a proper conclusion and I couldn't be more proud of how it turned out, both creatively and the response to it, which was off the charts," Showtime's entertainment president Gary Levine told The Hollywood Reporter in an interview published in February.
"As you can tell, it was a good amount of closure," he continued. "We accomplished what we hoped to do beyond our wildest dreams. Right now, we are still enjoying the closure of Dexter. It's not uninteresting [to continue it] but you have to be judicious about going on with existing IP vs. creating new IP. We don't do it a whole lot and when we do it, we do it carefully. At this point, I can't say definitively either way about it."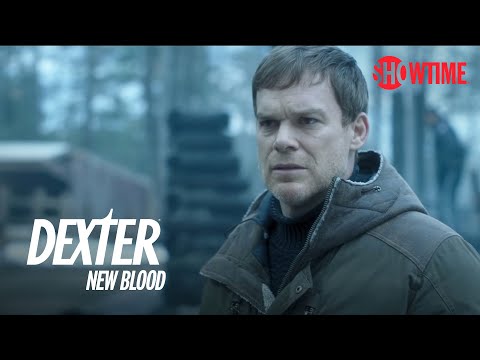 The show had a strong run, but once again, the ending left viewers divided
Audiences seemed to be loving Dexter: New Blood up until the end. The issue for many isn't that Dexter died but the pacing of the show and how everything exploded in the end. Some hoped to see more of the events that the show had teased at, such as the return of Angel Batista and the response from the Miami Metro Police Department after it came out that Dexter was the real Bay Harbor Butcher. Even so, the cast and crew seem to stand by what happened.
"The way the season concludes is one that resonates with me," Michael C. Hall, who played the serial killer, told The Los Angeles Times. "It feels justifiable. As upsetting as it may be, I hope audiences will appreciate the resonance of Dexter dying this way at the hands of his son."
"People moaned about an ending that was admittedly open-ended and without any sense of closure. I guess you have to be careful what you wish for," he added, smiling.
Source: Read Full Article