Is 'The Sex Lives of College Girls' Amrit Kaur Related to Poet Rupi Kaur?
HBO Max's Sex Lives of College Girls premiered on November 18, 2021. The show follows a cast of characters, including Bela Malhotra, played by actor Amrit Kaur.
Since landing the role of Bela Malhotra on HBO Max's new original series, fans of Sex Lives of College Girls have begun to wonder if Amrit Kaur is related to the decorated poet Rupi Kaur.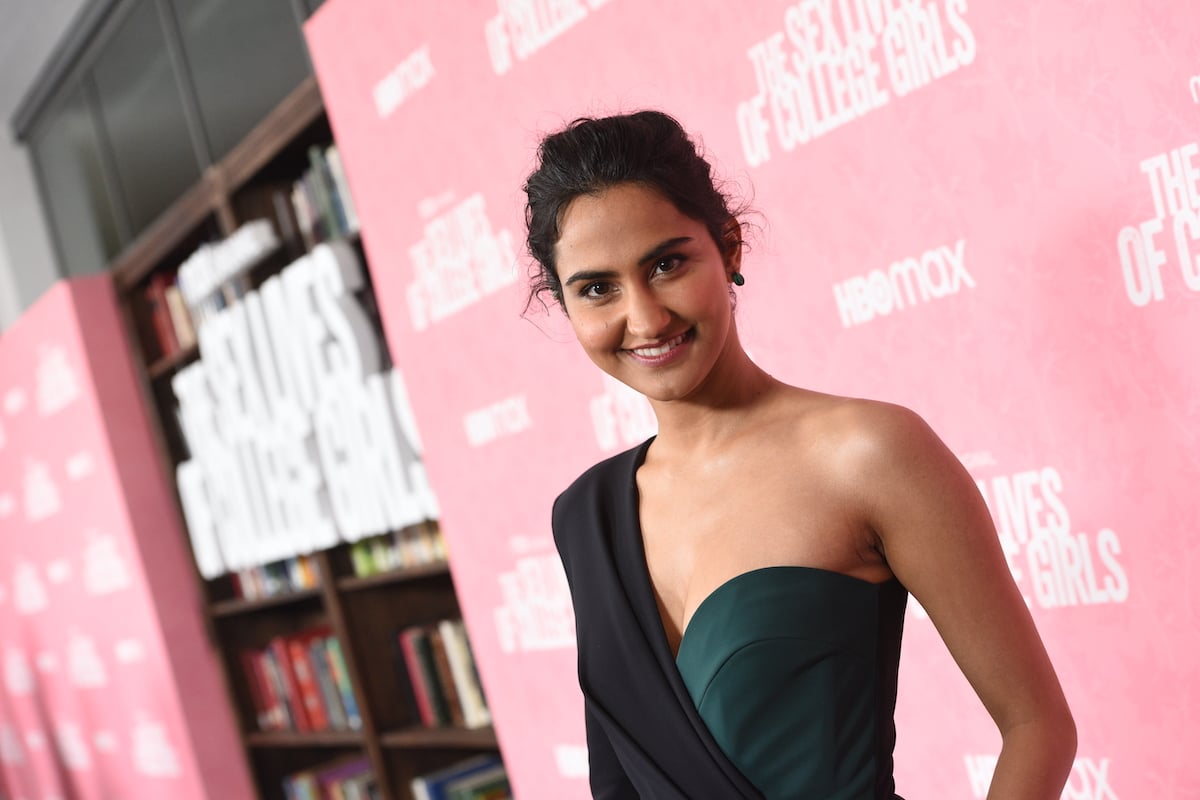 Read on to get the full scope of the family tree and to discover more about both Amrit and Rupi Kaur. 
Same name, no relation for Amrit and Rupi Kaur
While it seems that many fans of Sex Lives of College Girls have speculated that Amrit Kaur and Rupi Kaur may be in the same family tree, as it turns out, it's simply a case of the same name no relation for Amrit and Rupi. Despite not being close relatives, the two Kaurs seem to have quite a bit in common. 
So even though Amrit and Rupi aren't related, the two do share a similar cultural heritage, with both women having roots in India.
Both Amrit and Rupi have extensively posted on their Instagram accounts about their Indian heritage and what it means to them. Check out more about the individual experiences of Amrit and Rupi below.  
Amrit Kaur takes on the role of Bela Malhotra
According to IMDb, Amrit Kaur is a budding actor and producer. Her biggest role thus far has been as Bela Malhotra on Sex Lives of College Girls, where she portrays a character that is a South Asian college freshman from Nutley, New Jersey, who is sex-positive and wants to become a comedy writer.
The character of Bela can be seen trying to navigate college life alongside her three roommates Whitney, played by Alyah Chanelle Scott, Kimberly, played by Pauline Chalamet, and Leighton, played by Reneé Rapp. 
Along with her acting career, Amrit is quite active on her social media accounts. Amrit uses her Instagram account to keep her 20,000+ followers up to date on her personal life, acting gigs, and any projects she's working on.
Amrit's Instagram account is a great place for fans to check out her latest work. Along with reels from Sex Lives of College Girls, Amrit also has reels from her time on the Canadian LGBTQ series The D Cut, which premiered on the Crave network in June 2020. 
Rupi Kaur is a famous poet 
According to the Complex, Rupi Kaur is Instagram's favorite poet. The 29-year-old Indian-born Canadian poet began performing her poetic works in 2009 and quickly gained recognition for her work on Instagram. Rupi now uses her Instagram account to share her poetry with her 4.4 million+ followers and keep them up to date on her world tour, which is set to kick off in 2022. 
Along with becoming a sensational "Instapoet," Rupi also published her debut collection of poetry in the book Milk and Honey in 2014. Along with this published work, Rupi also released two more poetry books, The Sun and Her Flowers, in 2017 and Home Body in 2020. 
So while Rupi and Amrit Kaur may not share any common familial lineage, the two Kaurs do have a lot in common, like their shared experience of being raised by Indian immigrants and having a knack for the creative arts. To keep up with everything the creative Kaurs are up to, be sure to check out their Instagram accounts. 
Source: Read Full Article