'Jeopardy!' Loses Top Ratings Spot for the First Time Since Trebek's Final Episodes
Second week with Katie Couric as guest host slips 5% from previous week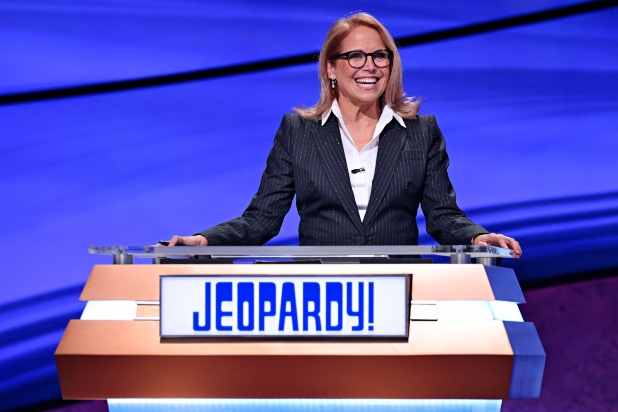 Carol Kaelson/Quadra Productions
"Jeopardy!" ratings dropped another 5% in Katie Couric's second week as the guest host, falling behind "Family Feud" to finish second for the first time since Alex Trebek's last episodes.
"Jeopardy!" finished with a 5.3 household rating, while "Family Feud" led the week ending March 21 with a 5.4 rating.
Couric was the game show's first-ever female host. On March 8, she took the baton from "Jeopardy!" executive producer Mike Richards, who himself grabbed it from the game's legendary champion and current consulting producer Ken Jennings. Next up on the show's guest-hosting rotation was Dr. Oz, who began his run last week. We'll know how he did (many were not pleased he got the gig at all) next week.
"Jeopardy!" has been on a wild ratings ride in 2021. The final episodes for longtime host Alex Trebek, who died in November following a battle with pancreatic cancer, hit season highs in early January. The show pulled in 6.6 rating across his farewell week, with his final episode on Jan. 8 drawing 14 million viewers, more than any episode in over a year.
Jennings drew a 6.2 rating in his first week. In Week 2, he had a 5.9 rating. Jennings holds the "Jeopardy!" records for wins and cash prizes. He also won the show's "Greatest of All Time" tournament.
Source: Read Full Article