Kelly Ripa hosts Live alongside a very familiar face following last minute change
Kelly Ripa is used to hosting Live alongside Ryan Seacrest, but on Monday she was joined by a new co-star!
MOST READ: NCIS star Eric Christian Olsen shares heartfelt tribute to co-star following departure
The Live host revealed on social media ahead of the show that she was going to be joined by none other than her husband, Mark Consuelos, for the first episode of the week.
In footage posted on Instagram, Kelly and Mark were seen in the car on the way to the studios, with the 52-year-old telling her husband: "It's bring your DILF to work day!"
VIDEO: Kelly Ripa and Mark Consuelos' incredible love story
"I love these last minute things, it's awesome, we're going to have fun!" Mark replied.
MORE: Robin Roberts' new video sends fans into a frenzy – find out why!
POPULAR: Kelly Ripa and Mark Consuelos show support for youngest son Joaquin
"Don't you love a last minute wake up call?" Kelly asked Mark at the start of the show.
The couple then went on to tell the audience about their weekend, which saw them go to visit their youngest son, Joaquin, 19, in Michigan, where he is currently living.
The pair also opened up about Kelly's injury during the trip, with the star revealing she cracked her rib while watching Michigan vs Ohio wrestling match.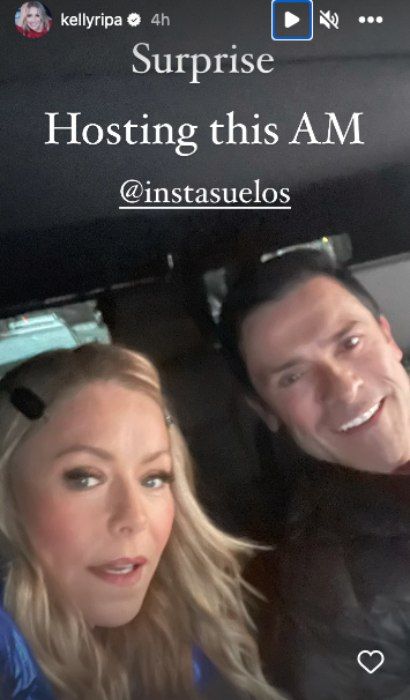 Kelly Ripa and Mark Consuelos hosted Live together at the start of the week
Mark got over excited and picked Kelly up in the air, which didn't go down too well. "Something definitely happened to my rib", the former Hope and Faith actress said.
TRENDING: Miranda Lambert shows off jaw-dropping new wedding ring – and it's blinding!
MORE: Kelly Ripa showcases post-workout glow as she makes candid confession
Kelly and Mark regularly go to visit Joaquin in Michigan, with the teenager having moved there in 2021.
The couple's daughter Lola is also living far away from home, having moved to London as part of a study abroad program in September.
Kelly and Mark's oldest child, Michael, meanwhile, still lives in New York, and is currently based in Brooklyn.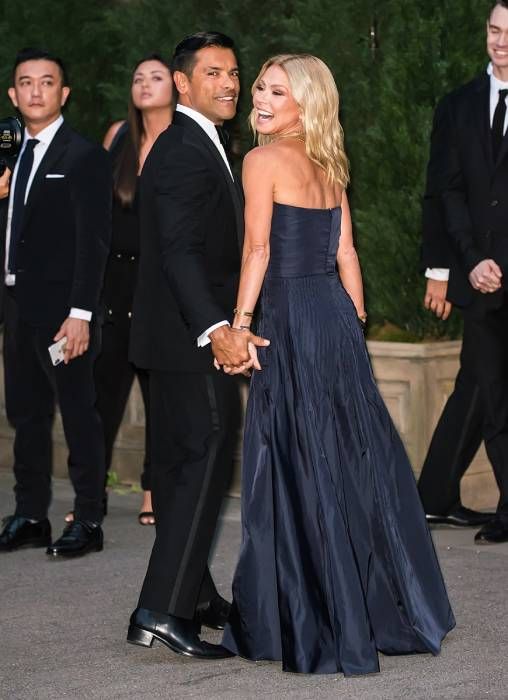 Kelly and Mark share three children together
Michael is an aspiring actor and has appeared on Live with Kelly and Ryan several times this year to discuss his career in the entertainment industry.
POPULAR: GMA3 stars' wedding photos: Dr. Jennifer Ashton, Amy Robach, T.J. Holmes, more
MORE: Kelly Ripa reunites with son Joaquin – but he's not impressed!
He most recently landed a role in upcoming Lifetime movie, Let's Get Physical, playing the character of Petey. The show is backed by Milojo Productions, Kelly and Mark's production company.
Speaking with People Magazine, the young star opened up about what his acting journey has been like, and how grateful he is for his parents' help. "I read the script and I really, really enjoyed the character. I thought he was really funny," he said of his role.
He also added: "Also, you know, it was offered to me – and when you are starting out, when something is offered, you take it. It was kind of a no-brainer for me."
Read more HELLO! US stories here
Source: Read Full Article