Yes, Nick Really Is A Bad Guy on 'The Handmaid's Tale.' That's Not Going to Change
[Spoilers for The Handmaid's Tale season three, episodes six,"Household," ahead.]
It looks like June (Elisabeth Moss) is taking Ls left and right this week on The Handmaid's Tale. I was obviously right about Serena Joy's (Yvonne Strahovski) betrayal, but she was far from the only one. Former dreamy driver Nick (Max Minghella) lets June down when it matters most, and reveals who he truly is in the process.
Commander Waterford (Joseph Fiennes) and Serena "borrow" June for a trip to Washington D.C. in a desperate attempt to force Canada to give up baby Nicole. I won't bore you with the ins and outs (you watched the ep), but somehow the horrific, televised emotional pleas the Gilead sets up are…working? Canada feels pressured to keep peace, and invokes a third party to make the ultimate decision. In a move that's pretty on the nose, they bring in Switzerland.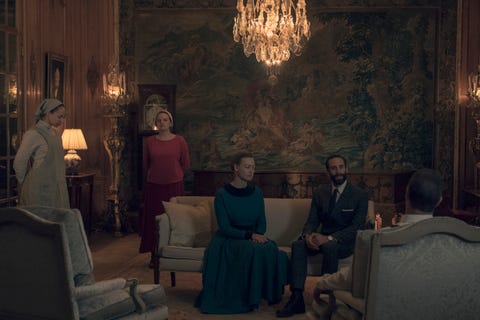 The Swiss delegates interview everyone involved, including June…alone. When it looks like they're leaning towards the Sons of Jacob, she promises them an inside man in exchange for assurance that her daughter will remain safe. She's not the inside man—it's Nick, the newly minted Commander. He happens to be in town for some reason, having returned from the front lines in Chicago. She doesn't understand when the diplomat warns her that her boy toy is "not to be trusted." She will.
You see, Nick was a freakin' Gilead War General before he was her seductive baby daddy. Like Serena Joy, Commander Lawrence (Bradley Whitford), and pretty much anyone June comes in contact with, we wouldn't have even had a Gilead without him. Yeah, that's another bombshell dropped by Serena. "All this time you spent together and he never mentioned anything?"
So, yea, the Swiss don't trust him, and he doesn't bother to try doesn't bother to try helping his own daughter (father of the year). Instead, without saying goodbye, he heads off with his troops. Yes, his troops. He's not some working class nobody testing out his big boy pants for the first time as Commander, he's quite used to a position of power.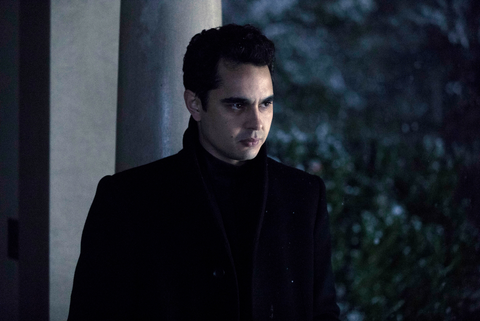 After watching the episode, I spoke with a few of my colleagues. Is Nick really a bad guy? Some think I'm too quick to cast him aside. He might be planning something, working on his redemption arc. After all, the scariest part of The Handmaid's Tale is that even the most villainous characters are not 100 percent pure evil in their core. There's light and dark in everyone. I don't buy it.
Yes, Nick's love for June is probably very real. She was no resistance leader (yet) when he fell for her, she offered him no secret insights he could take back to the other side. I don't see him as a conniving spy. But there was little reason for him to keep his past a secret from his lover for so long. June has a remarkable ability to see the good in people and embrace it, despite what they've done to her in the past. Hello, that's why we're in this Nicole mess to begin with. She trusted Serena Joy, of all people. Nick understood that about her.
Bad guys fall in love, that doesn't make them any less awful. And Nick is the worst kind of bad guy: he's a coward. He may no longer believe in what he's fighting for, but aside from sexy rendezvous, he's not one to rock the boat. He told June, "get in bed with the government, it's not so easy to get out." Not if you don't try. It's clear now more than ever: the only person June can trust is herself.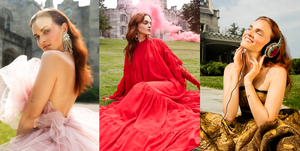 Source: Read Full Article