Iran and Saudi Arabia agree to resume relations after China mediation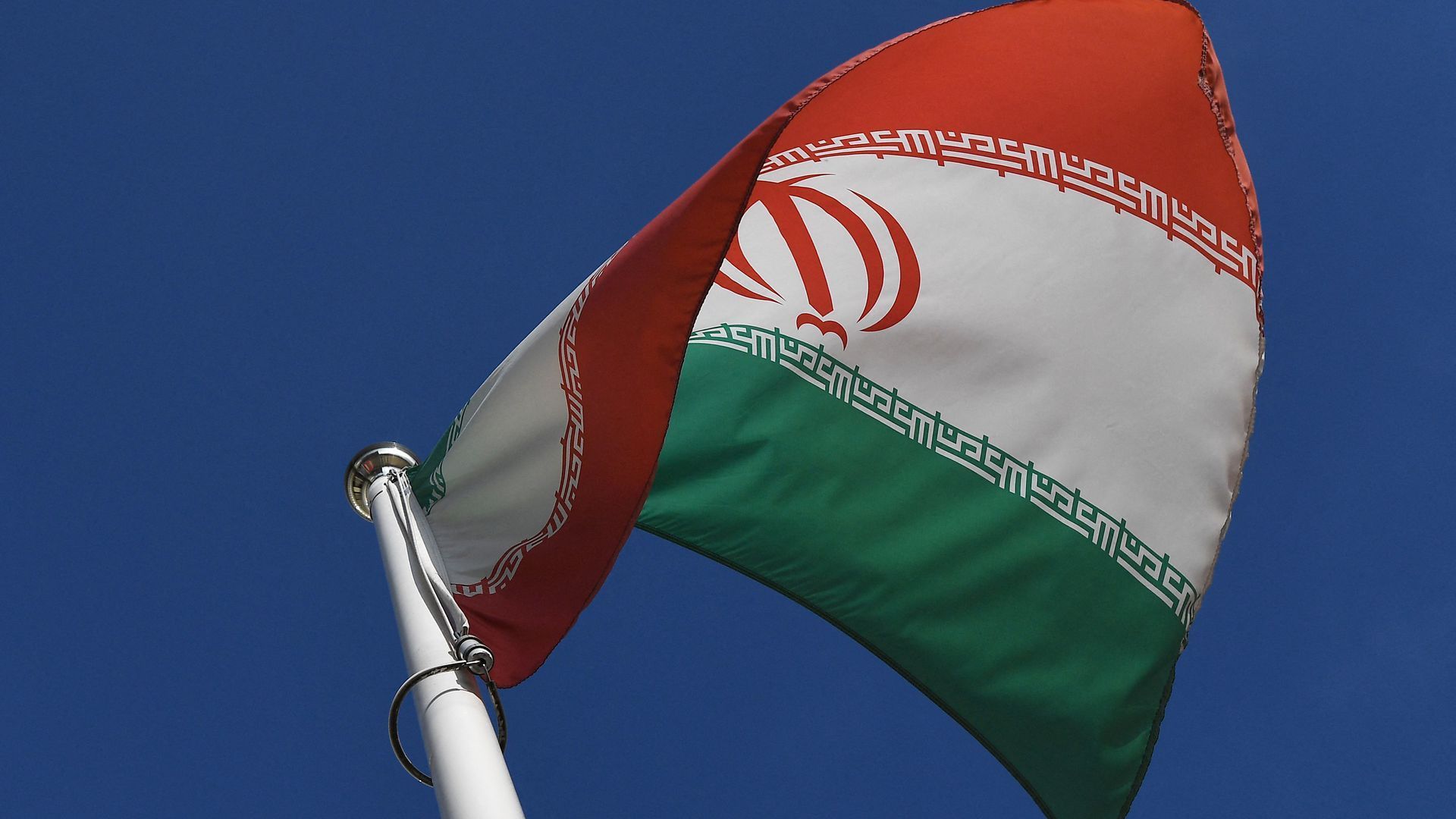 An Iranian flag. Photo: Joe Klamar/AFP via Getty Images
Iran and Saudi Arabia have agreed to resume diplomatic relations after secret talks in Beijing mediated by the Chinese government, the two countries announced on Friday.
Why it matters: It's a major breakthrough for the two Middle East rivals, who haven't had diplomatic relations since 2016 when Saudi Arabia cut ties with Iran after Iranian protesters stormed its embassy in Tehran.
It's also a diplomatic achievement for the Chinese government and sends a signal from Saudi Arabia to the Biden administration about the role China is playing in the Middle East.
Catch up quick: Tensions between Saudi Arabia and Iran have been high for years, including over the war in Yemen, where the two countries backed opposite sides.
Those tensions reached a new level in late 2019 after an attack on Saudi Arabia's oil facilities, which the U.S. and other Western countries attributed to Iran. Yemen's Iran-backed Houthi rebels claimed the attack.
Driving the news: Ali Shamkhani, the secretary of Iran's Supreme National Security Council, told Iran's Nour News on Friday that Iranian President Ebrahim Raisi's recent visit to China and his meeting with Chinese President Xi Jinping paved the way for Chinese mediation between the countries.
Shamkhani said that he held secret talks in Beijing earlier this week with his Saudi counterpart Musaad bin Mohammad Al-Aiban. China's foreign minister Wang Yi was involved in the mediation efforts, Shamkhani said.
The Iranian and Saudi foreign ministers will meet within the next two months and will announce the exchange of ambassadors and the reopening of embassies, according to a trilateral statement published by the official Saudi Press Agency.
Saudi Arabia and Iran will resume their security cooperation agreement and their economic cooperation agreement, the statement said.
What they're saying: "Removing misunderstandings and looking towards the future in Tehran-Riyadh relations will definitely lead to the development of regional stability and security," Shamkhani told Iranian Nour News.
Shamkhani said the agreement "will definitely be a serious obstacle to the presence and interference of extra-regional countries and the Zionist regime in the region."
Chinese state media did not immediately report the details of the deal.
A White House National Security Council spokesperson said in a statement that the Biden administration is aware of the reports of the deal.
"Generally speaking, we welcome any efforts to help end the war in Yemen and de-escalate tensions in the Middle East region.De-escalation and diplomacy together with deterrence are key pillars of the policy President Biden outlined during his visit to the region last year," the spokesperson added.
Source: Read Full Article